I have been using the product I am sharing with you guys today for more than two years now,  so I can really shed some light on it.  Shiseido Pureness oil-control blotting paper is used in place of normal powder touch-ups that you might go through several times a day or just to remove that little oily shine that starts peeking through mid-day. 
One thing that I have noticed is that using any type of powder for makeup touch-ups will make my face shine free but will often leave it looking flat and dry, plus it also clogs the pores and can trap all that oil under another layer of makeup, which is the perfect environment for bacteria to breed.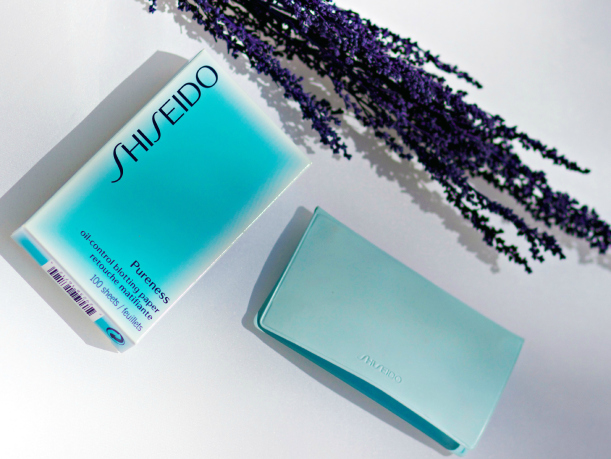 I found a solution in using these powder covered blotting paper sheets that leave my face matte and looking fresh without stripping too much make-up off. These particular sheets by Shiseido are some of the best I've tried so far. One pouch lasts me a really long time since it has 100 sheets in it and the packaging is really sleek and convenient to carry around in your make-up bag.  So give it a go if you haven't yet and see for yourself!