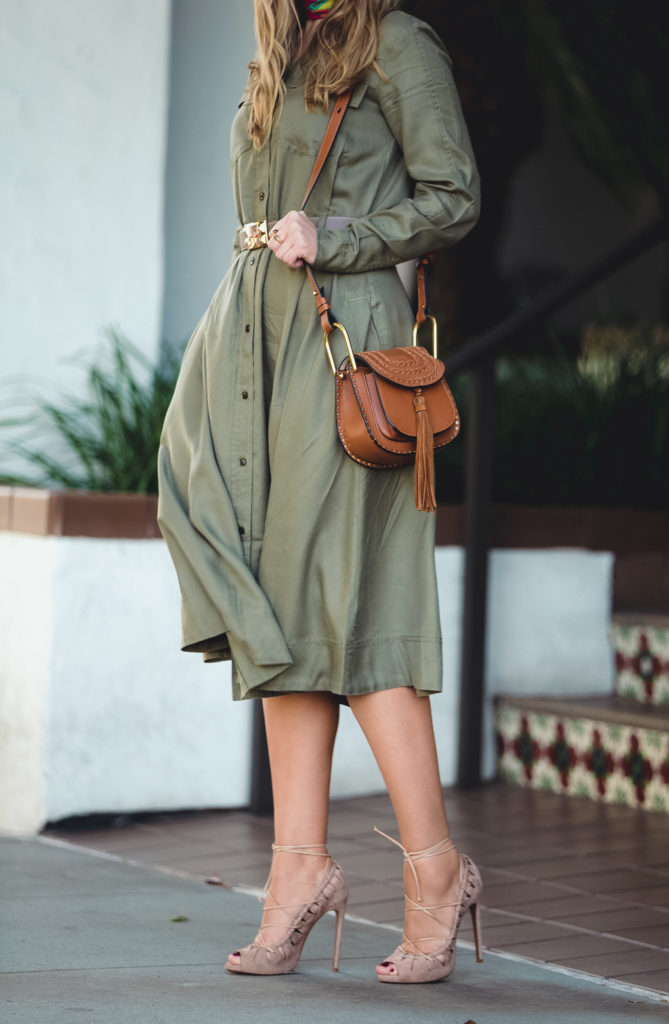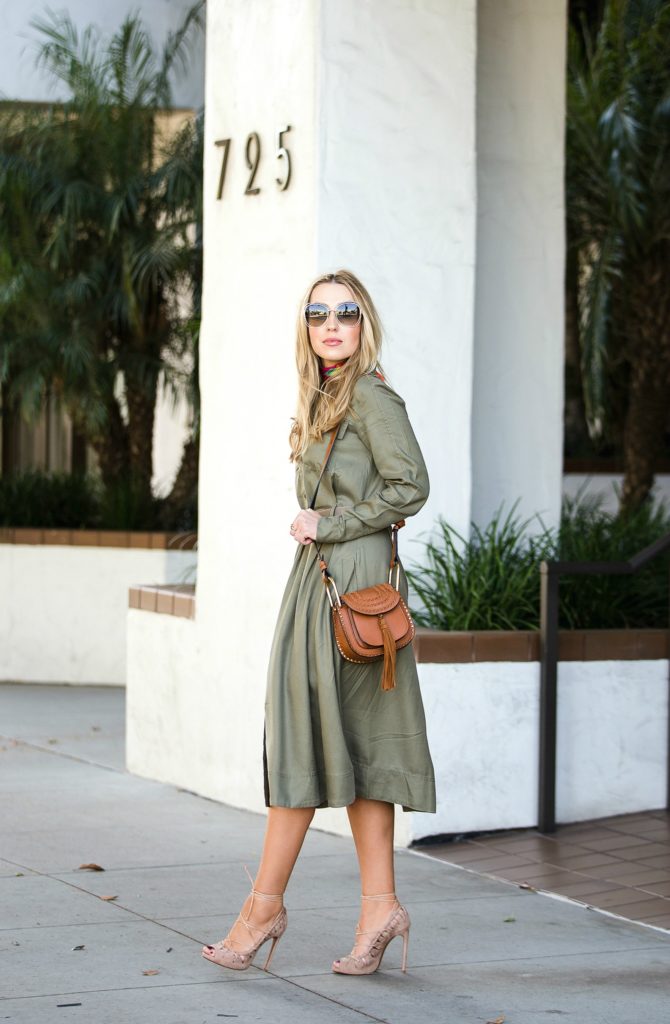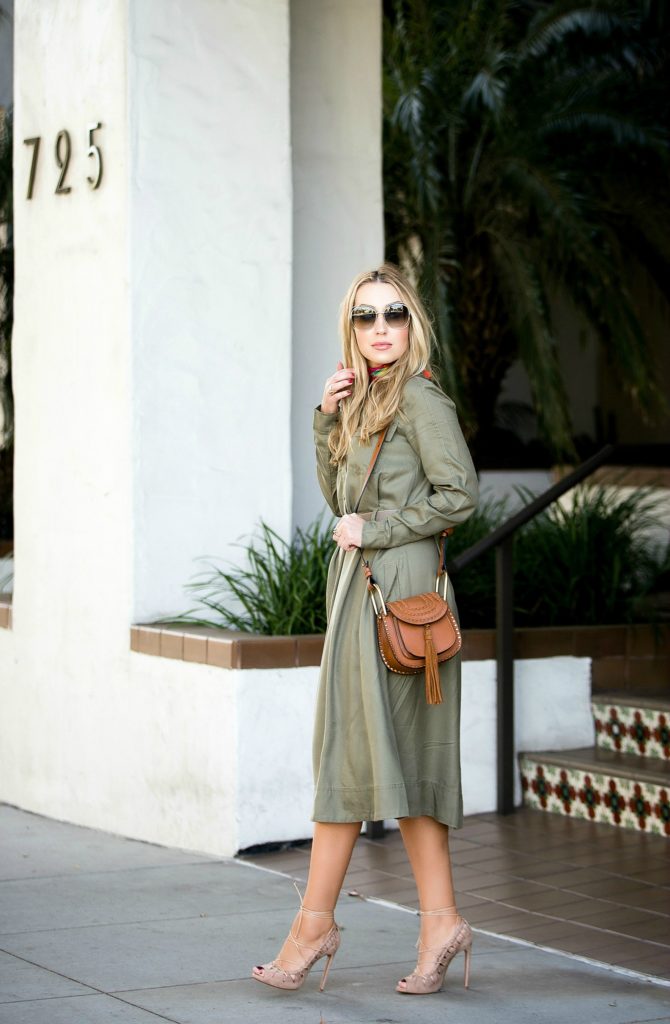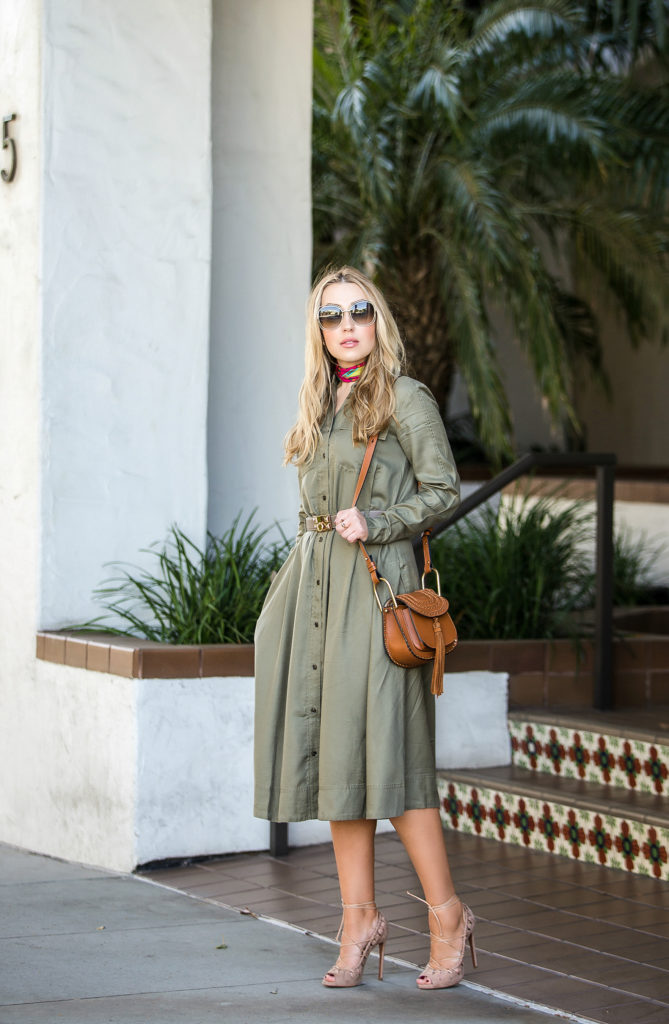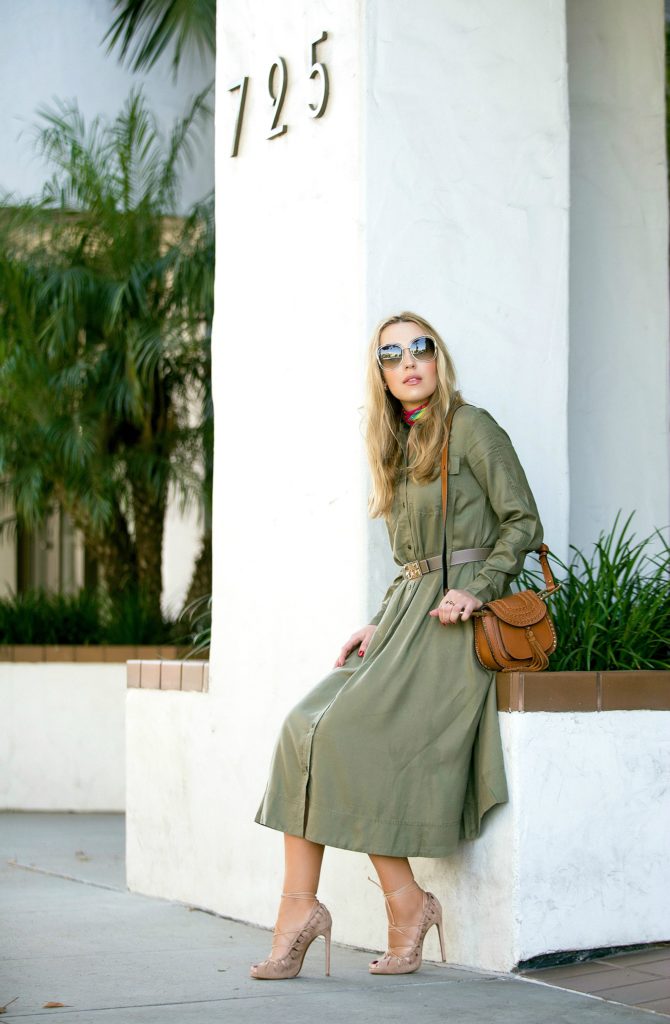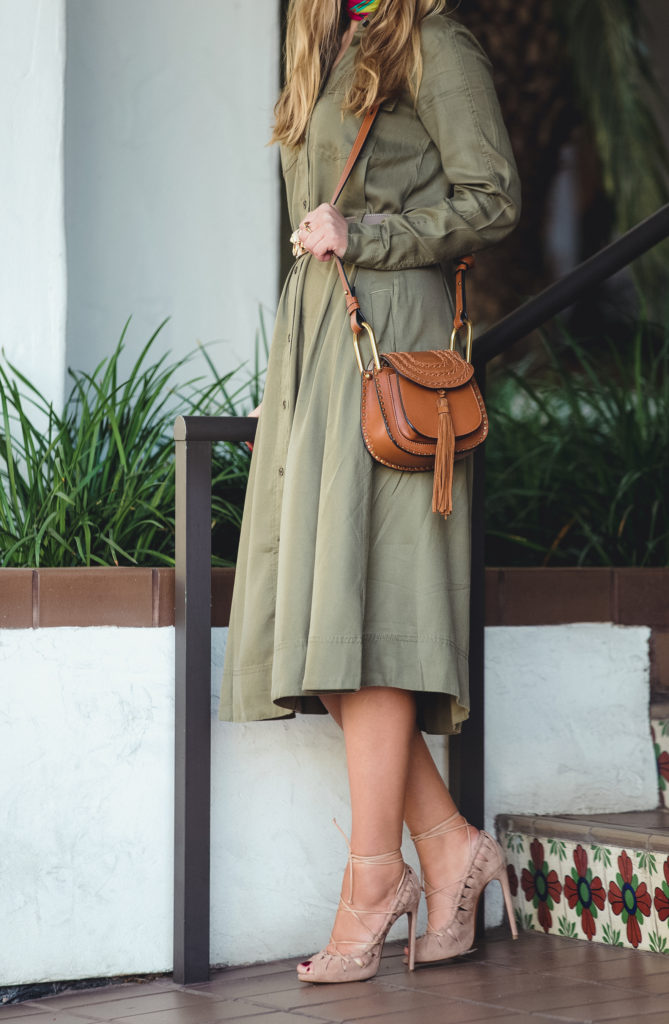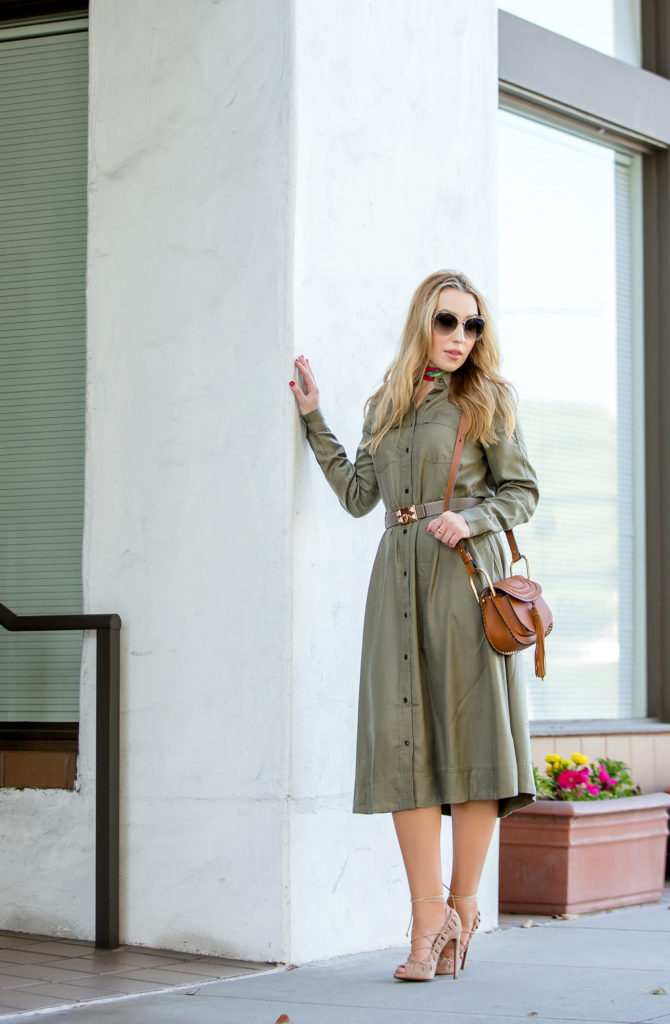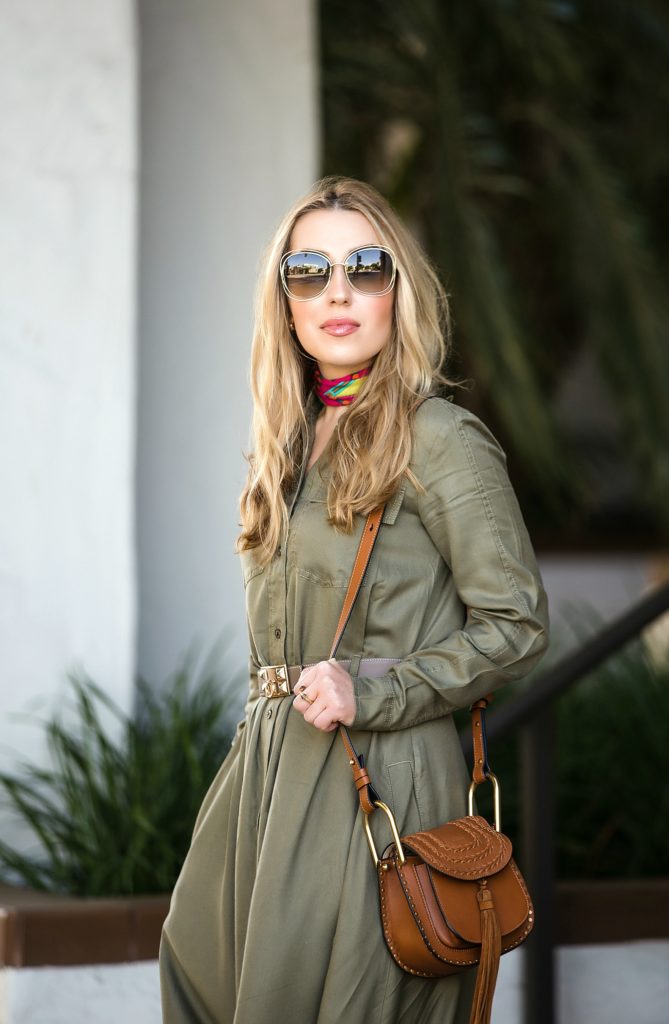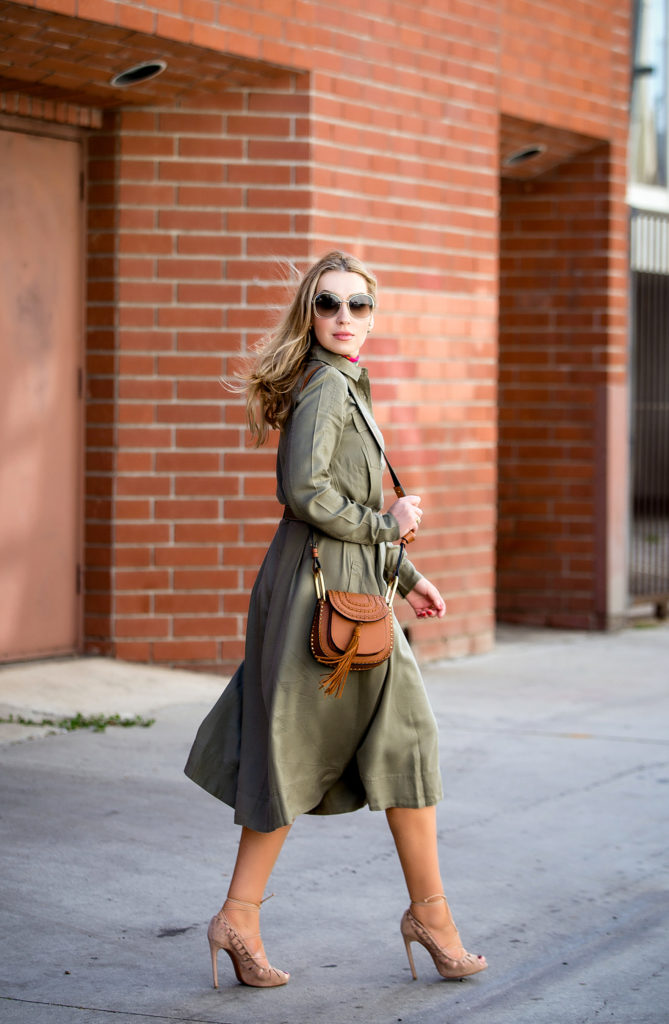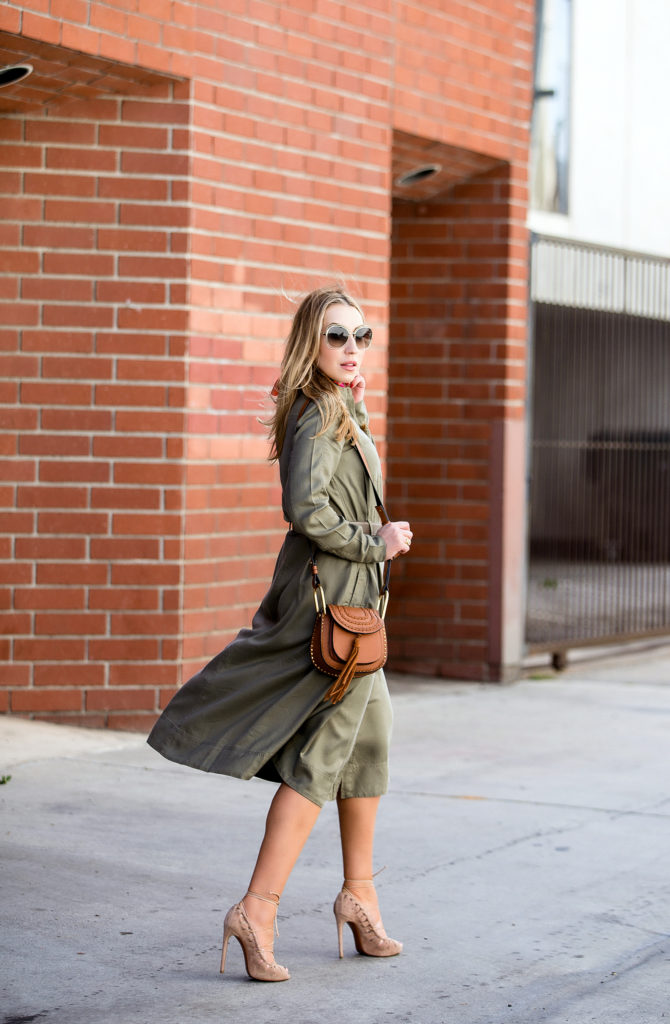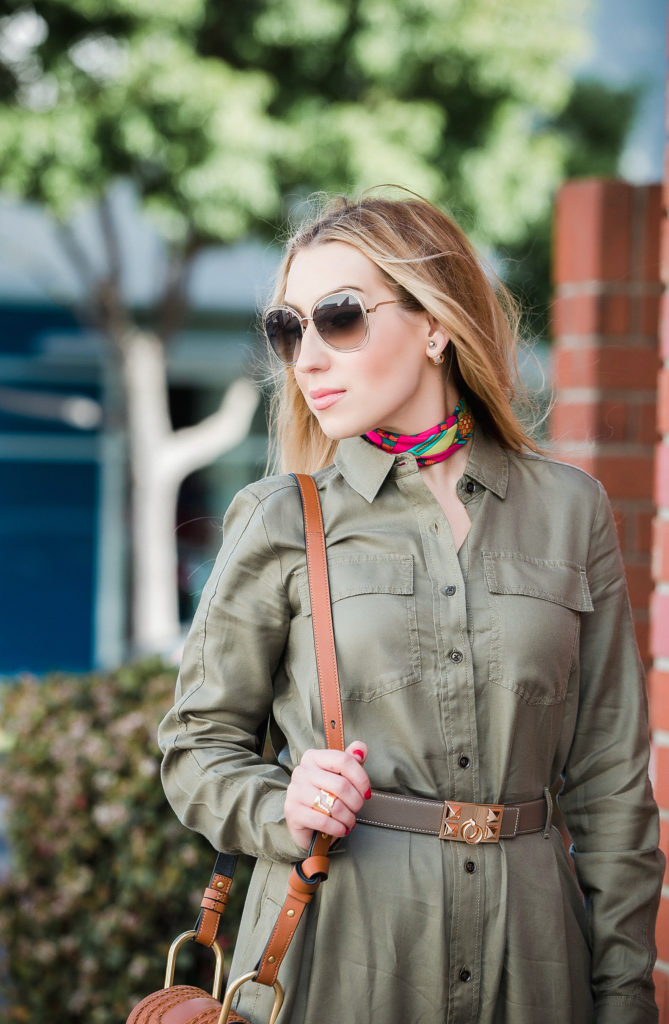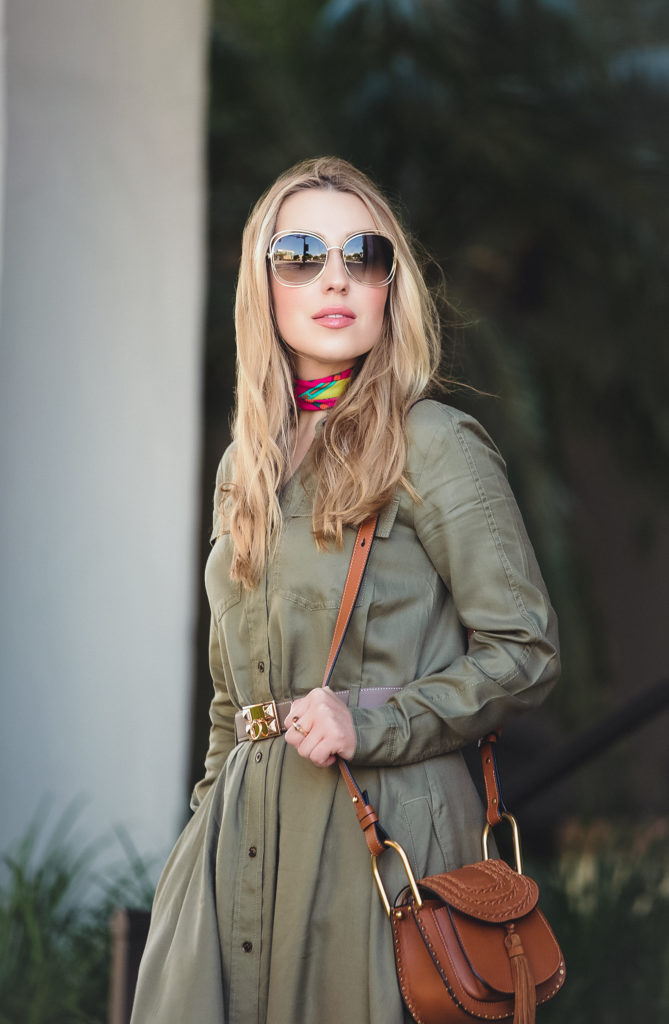 Dress: Banana Republic (sold out online) similar 1 | 2 | 3
Bag: Chloe 1 | 2 | 3 | 4
Sandals: Alaia current lace-up favorites 1 | 2 | 3 | 4
Sunglasses: Chloe 1 | 2 | 3
Scarf and belt: Hermes
Rings: Vita Fede
Earrings: Dior
Lips: Givenchy in 02
Finding a perfect shirtdress can get quite tricky. In my personal experience they can run really short, looking more like a shirt while missing the dress component, the fabrics can lack body and structure, or the piece may have an odd cut due to the shirt factor,  causing a "belt or no belt" dilemma and so on.
This dress from Banana Republic was a perfect find for me – I loved feminine style and length, and the fabric had great weight to it so it kept the structure quite well. Also, I really liked the color which can be paired with my favorite beige and tan accessories. 
This is just another example how vintage or current favorites in accessories can dress up and add character to a simple and quite affordable piece. 
Photography by Janice Reinold of Chasing Hiromi Photography