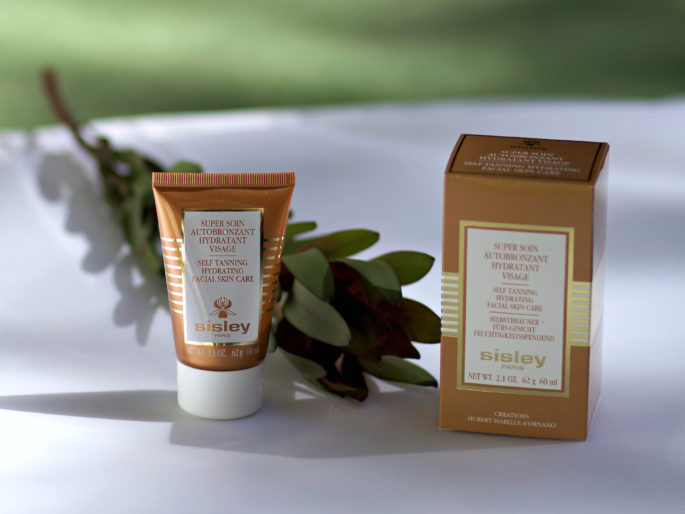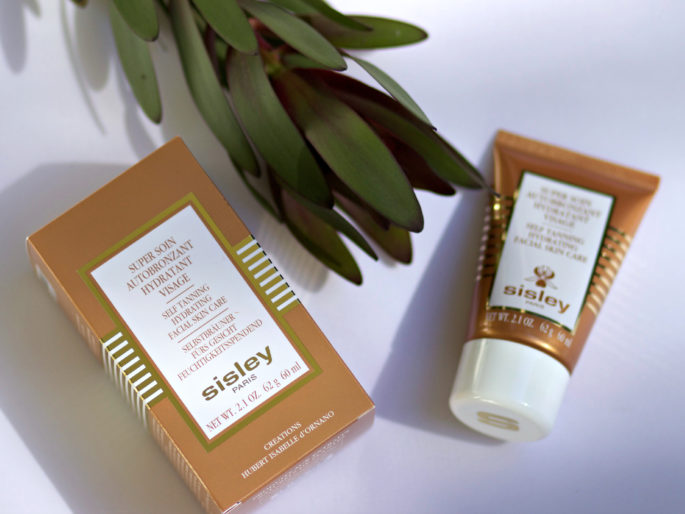 Let me start by saying that I have never been that big into face self-tanning, and am completely against actual tanning. I stopped tanning 5-6 years ago switching to self-tanning and spray tans when I feel like it. I wish I could dare to embrace my naturally pale complexion, though.  I think some pale gals have beautiful light porcelain skin tone, while some like me have a bluish not-so-healthy looking tone. Those with a tone similar to my skin color who just embrace it without being self conscious – I want to applaud to you even more – I  just haven't gotten there yet.
As for face self tanning, I was never able to find a product that would match my natural skin tone without looking too green or too orange – just perfectly golden.  Plus the artificial smell or lack of agreement with my skin and the resulting break outs were also an issue finding a winner.
Here is a break down of the ingredients with a description of how they impact the skin, as taken from Sisley's website:
DHA (Dihydroxyacetone): creates a rapid coloring (in less than 2 hours)

Erythrulose: creates a natural, even coloring

Wild Pansy Extract: increases the circulation of water in the epidermis

Chestnut Extract: improves the skin's barrier function, hydrates

Plant Glycerin: hydrates

Stevia Leaf Extract: increases the skin's hydration and softness

Phytosqualane: provides comfort, limits dehydration

Alkekengi Calyx Extract: stimulates the synthesis of collagen fibers, anti-free radical action

Sunflower Oil: nourishes and softens the skin

Vitamin E Acetate: 

anti-free radical action, reinforces the skin's natural defenses

Geranium (essential oil): tones

Lavender (essential oil): soothes and balances

Marjoram (essential oil): soothes
As you see, you can simply skip the skin care step due to the  fact that Sisley's Self Tanning Hydrating Facial Skin Care is already doing it for you. The product is also non-comedogenic, which is great if you have skin as moody as mine.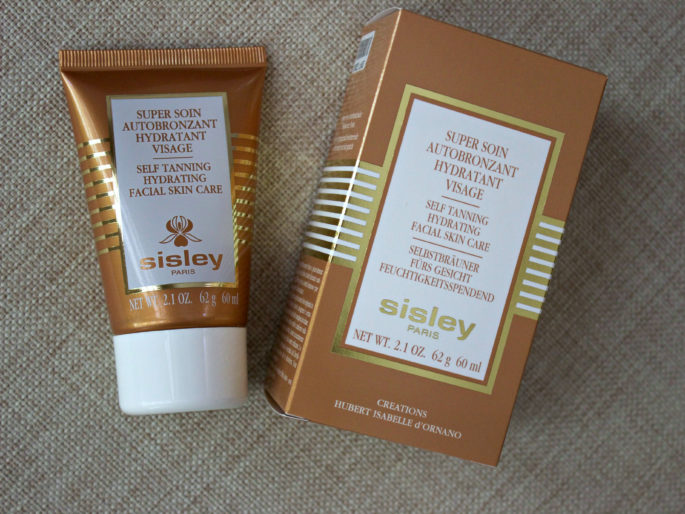 The down side that always comes with Sisley's products is the biting price point, but we always have choice in finding something that works and determining if it's worthy of the cost.  Sometimes, a product just perfectly fits the bill and we find a way to justify the purchase. I am always after healthy looking, wrinkle / pigmentation / zit / cancer-free skin, which doesn't have a price tag in my book.