My long overdue Sunday beauty ramblings are hopefully back for good.  I have a ton of products and reviews I have been wanting to share with you guys.  Some are my favorites which I have used and loved for a very long time, some are brand new discoveries (some worthy and some not so much) and some are the ones that you have asked me about in your emails.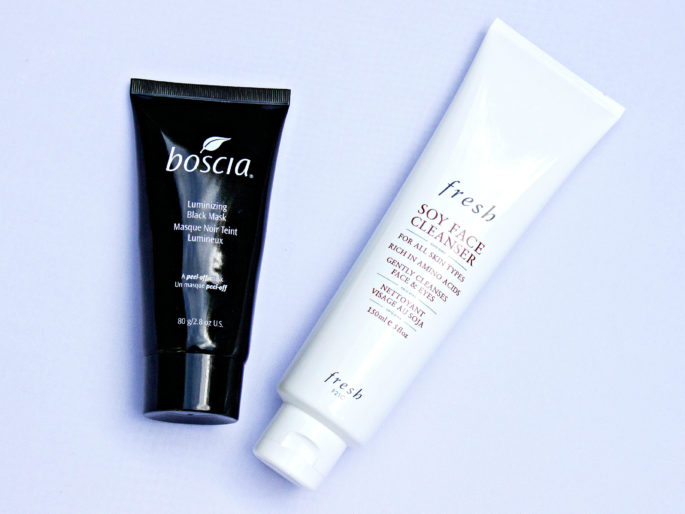 When it comes to my facial cleanser I am always looking for something that is gentle, removes any traces of leftover make up, and doesn't sting and leave my skin dry or tight.  As I mentioned earlier, being a user of RetinA, I am always in search of products that will not just give me additional moisture and calm my skin, but will at the very least not create any irritation.  For me Fresh Soy Face Cleanser fits the bill perfectly.  Being very gentle, it doesn't dry me out and I can perfectly incorporate it in my RetinA regiment.  It also has a very fresh cucumber smell which I love and it leaves my face supple due to the amino acids it contains.  The tube comes in two sizes: 1.7 oz and 5.1 oz, so you can give it a try and see for yourself.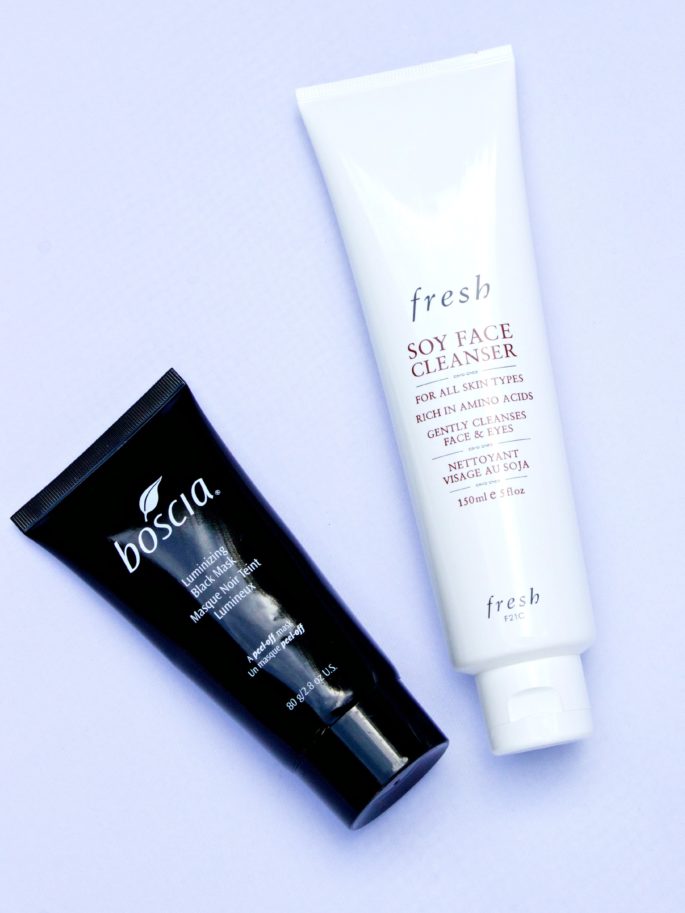 As for the second product – Luminizing Black Mask by Boscia, I love to use it as a quick pick me up before a night out or a quick pampering session at home. It's a peel off mask that cleans and refines your pores while leaving your complexion bright and firm. Sometimes I will just use it as a spot treatment and leave it overnight or while doing something around the house.  The mask contains clay, which brings all the impurities to the surface and witch hazel extract that acts as an anti-inflammatory antiseptic, fighting bacteria and speeding up the healing process.  It works perfectly fine with my sensitive combination skin type, but I still wouldn't recommend using it right after any heavy duty skin treatments or after any peel inducing products to avoid burns or irritation. I also love the fact that it's a peel off mask which is  mostly mess free and doesn't require washing your face afterwards with a cloth or the additional laundry run that comes with it!