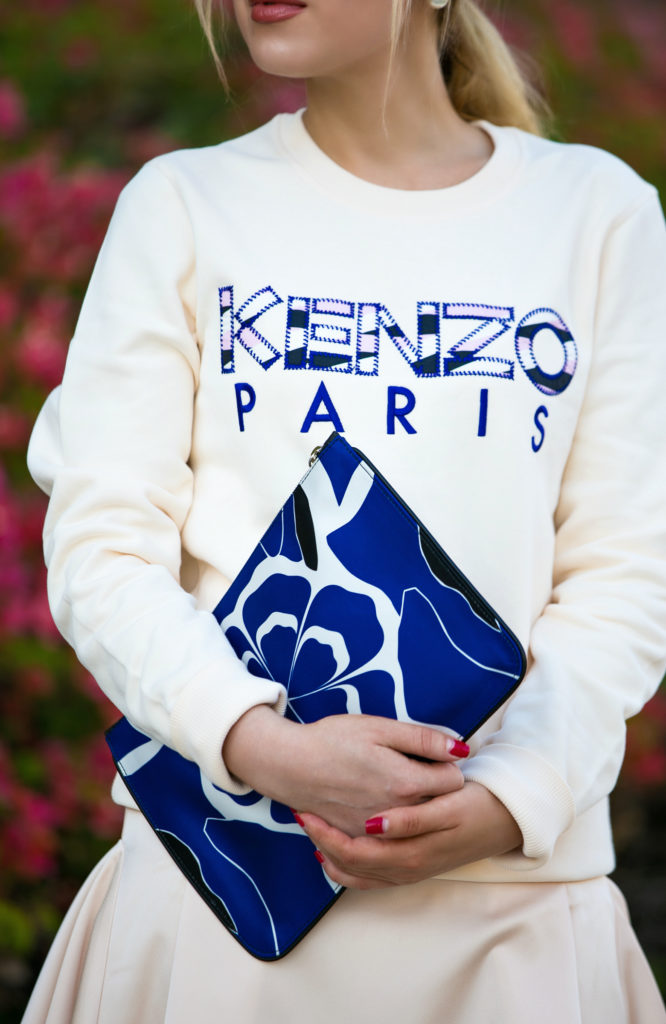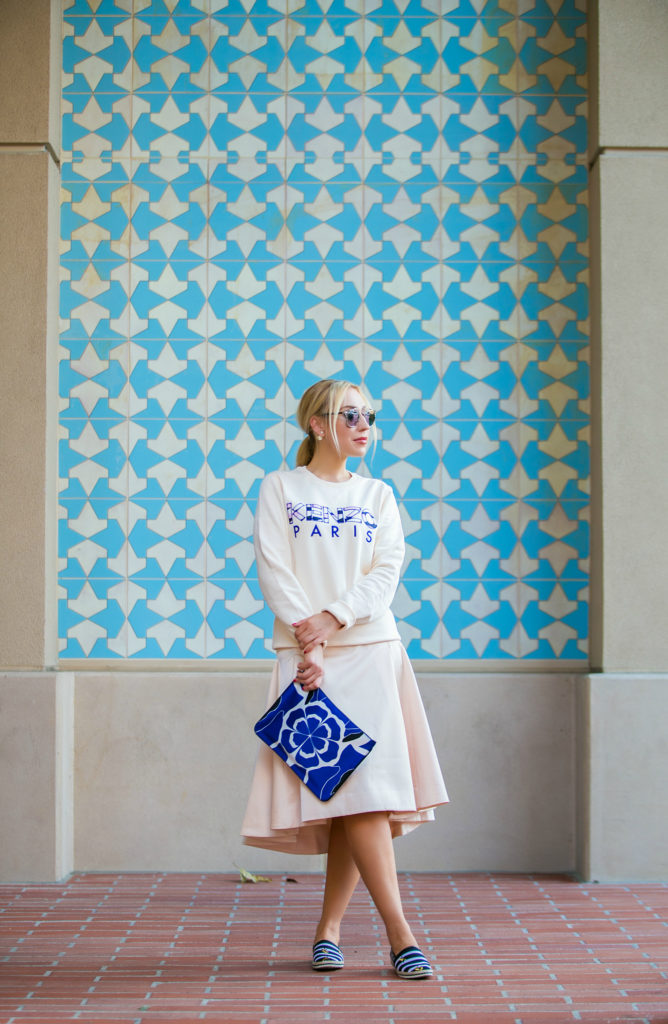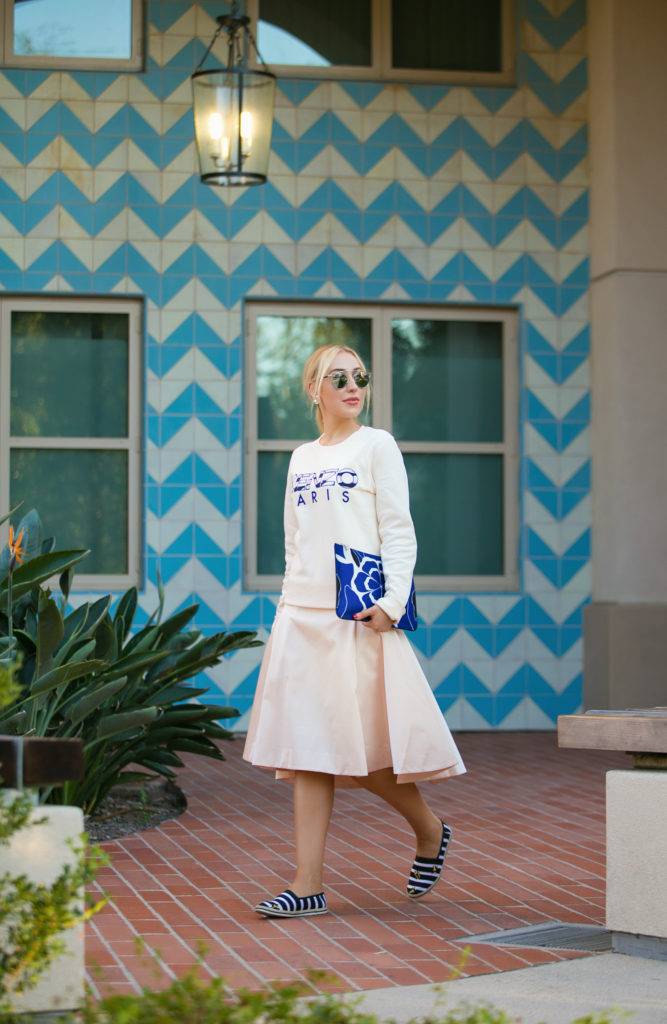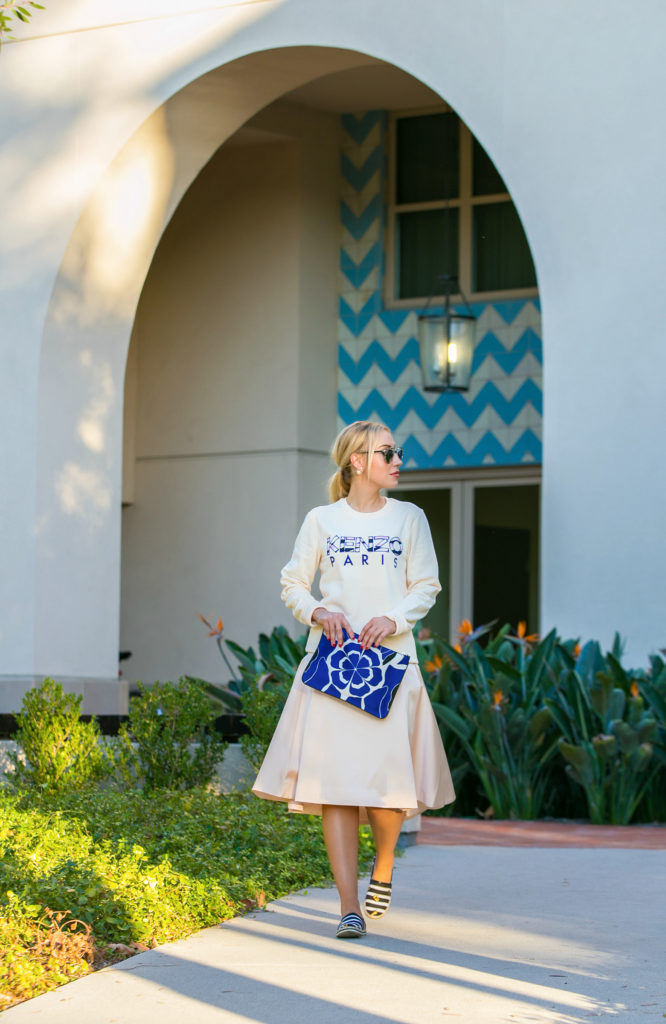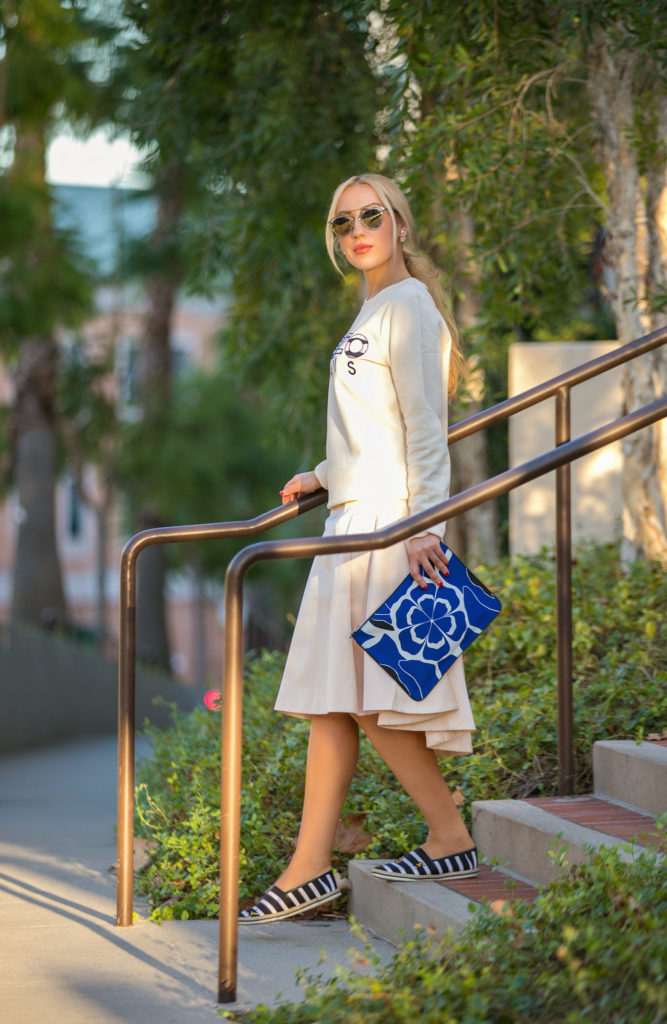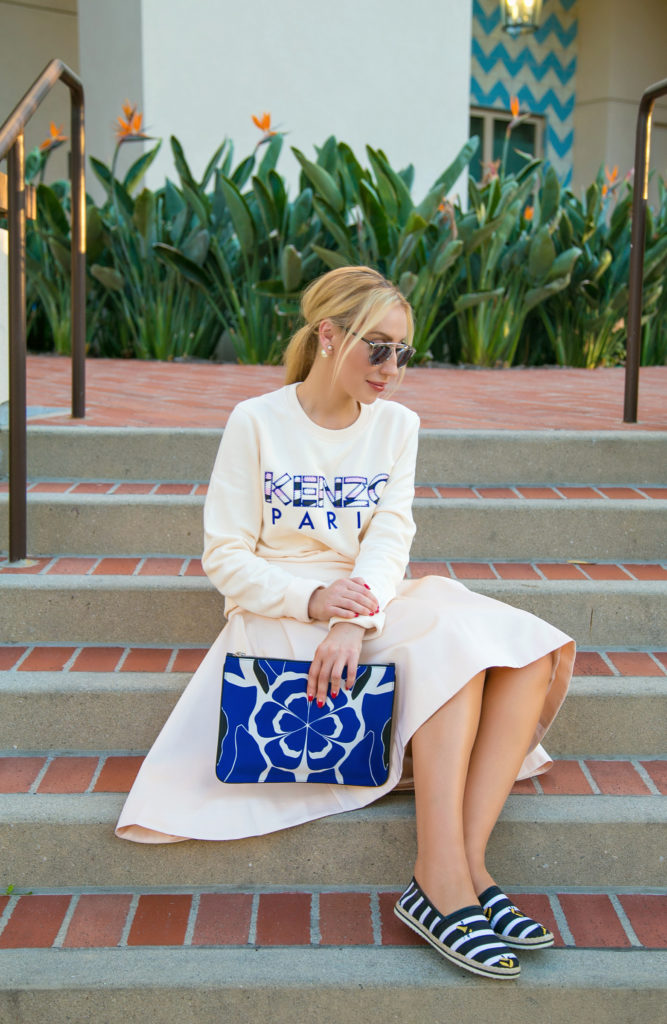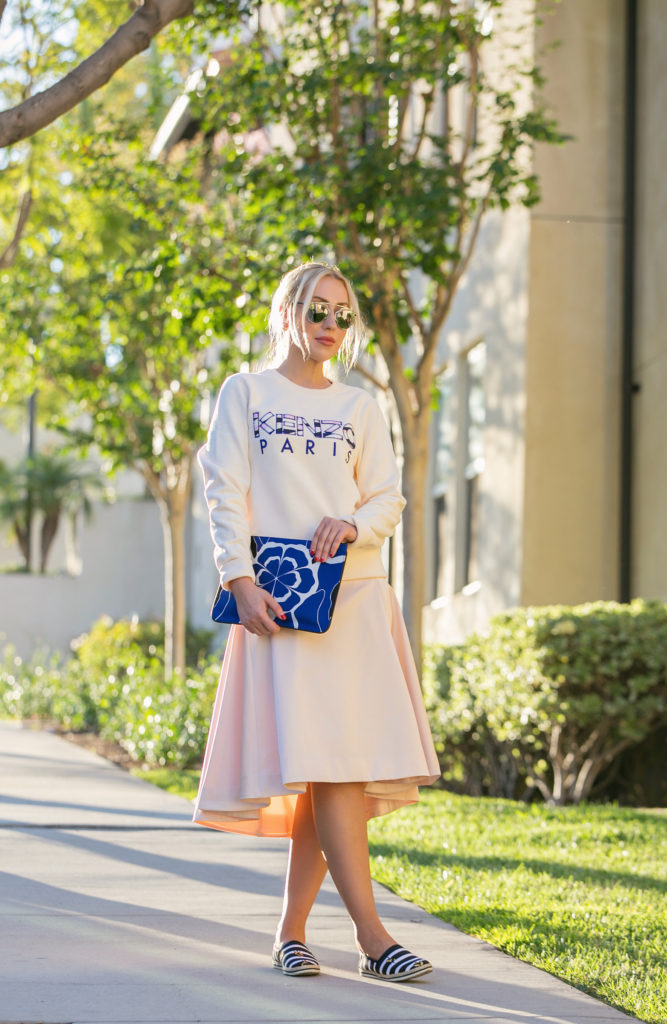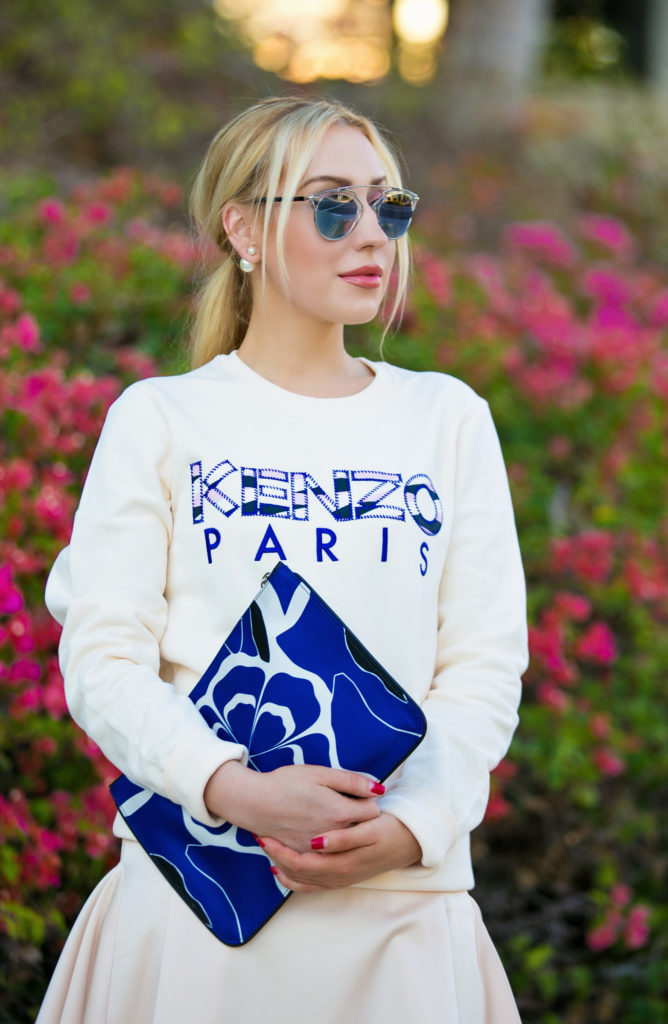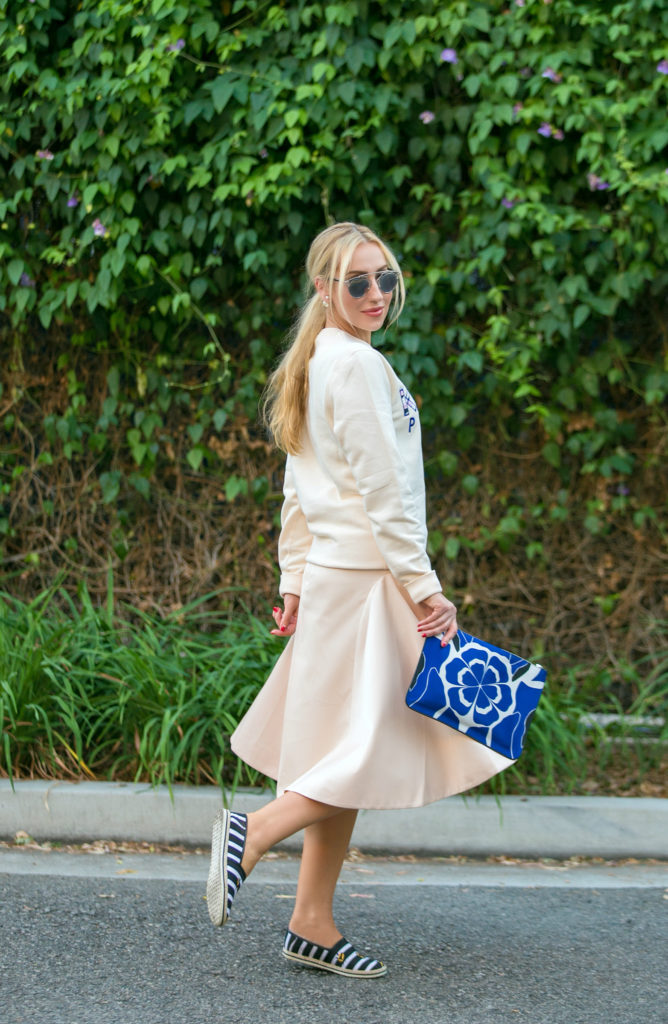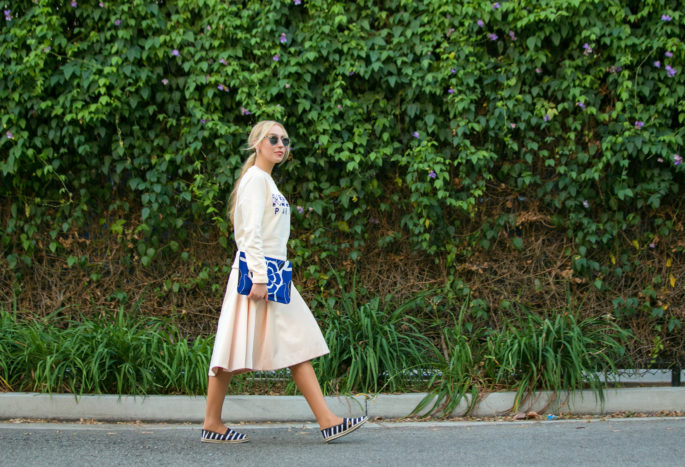 Sweatshirt: Kenzo current picks  1 | 2 | 3 | 4
Skirt: Cameo (similar) 1 | 2 | 3 | 4
Espadrilles: Mother of Pearl (sold out) different print 1 | 2 | 3
Clutch: Alexander McQueen  1 | 2 | 3
Sunglasses: Dior 1 | 2 | 3
Earrings: Dior
Lips: NARS Velvet Matte pencil in Dolce Vita with YSL Volupte Sheer Candy in 07
If you are not new to my blog, you've probably noticed that feminine looks are definitely my go to. Full skirts, lace, ruffles and pearls are staples in my closet. However, I do like some masculine, structured, sometimes even grungy or sporty touches combined with those staples as well.  It makes the look softer, more fun and keeps it fresh in my opinion.
In this case, the full midi skirt by Cameo is perfectly balanced with the Kenzo sweatshirt, and soft blush tones nicely stand out against the ultramarine hues of the clutch and fun espadrilles.
My tip with regards to mixing different styles and maybe sometimes stepping a little out of your comfort zone would be: if it is to "harsh" or "too sweet" for your taste – then try to mix it up with something opposite. A girly dress or skirt can be definitely played off a little differently with a sporty top or jacket or some interesting biker boots or belt added to it. Something like a leather jacket can be easily softened by some lace or ruffles. What do you think?
Photography by Janice Reinold of Chasing Hiromi Photography