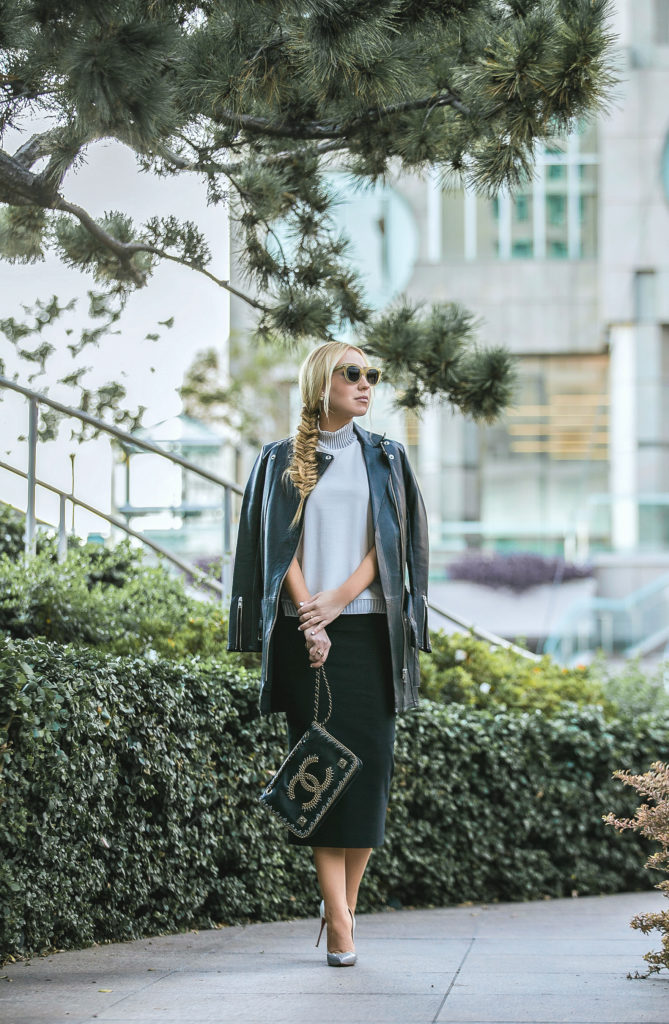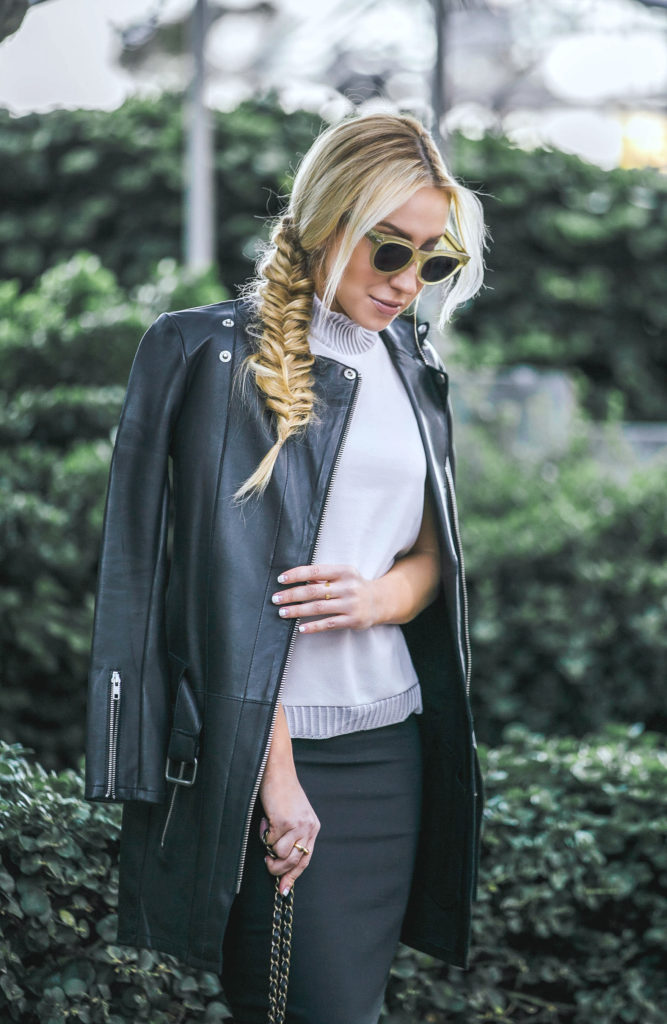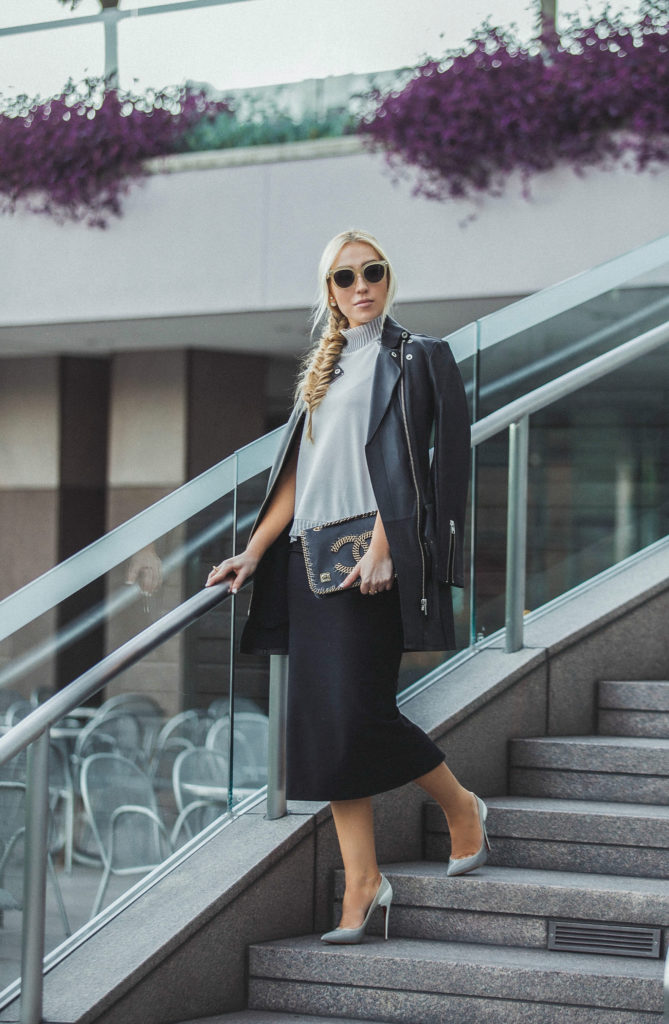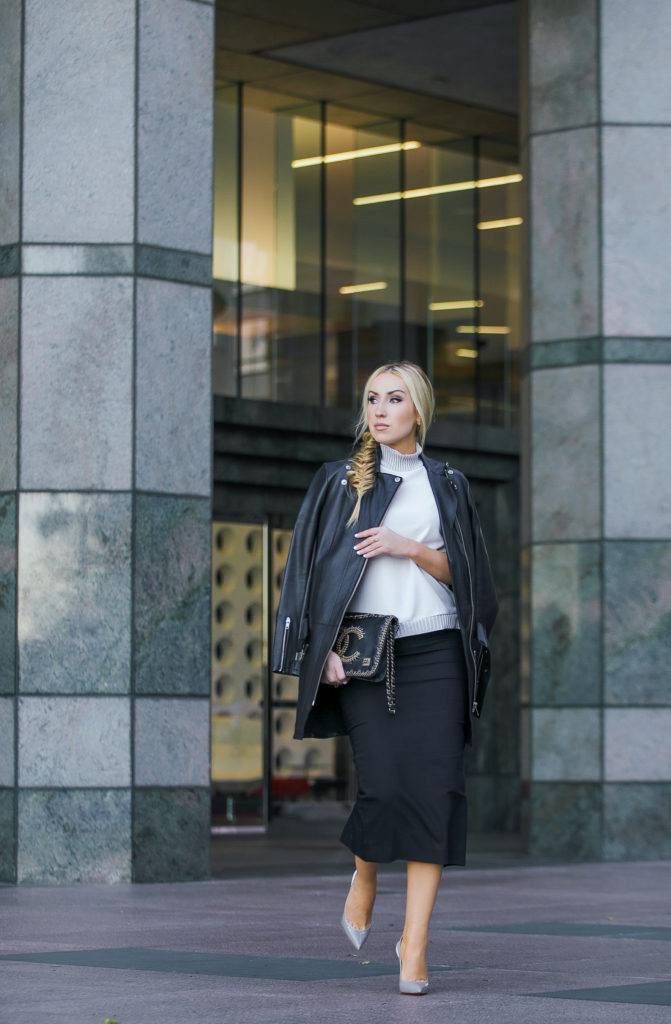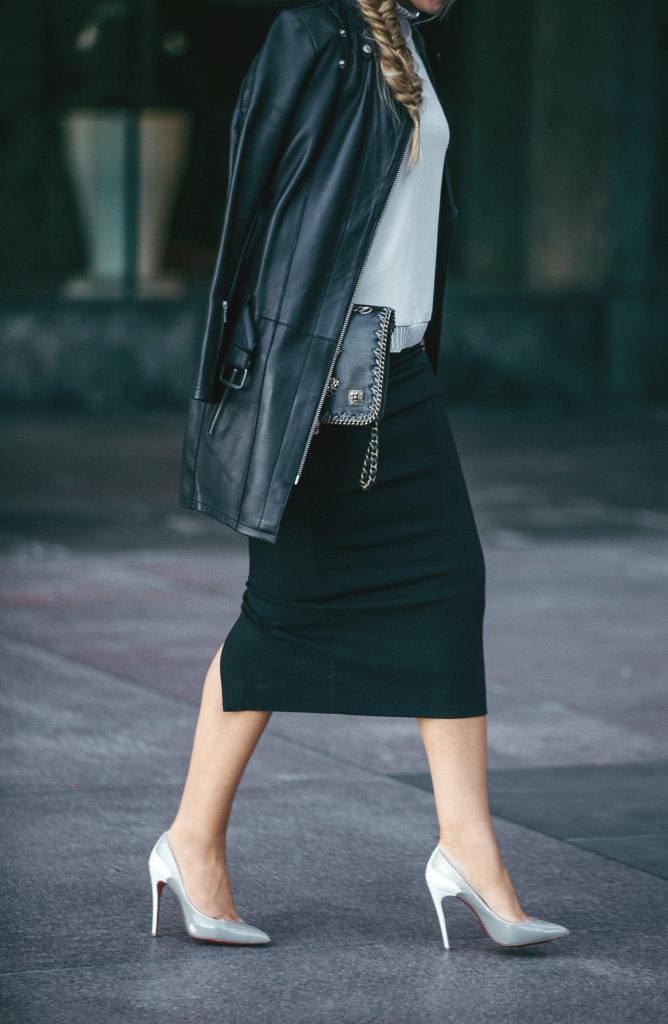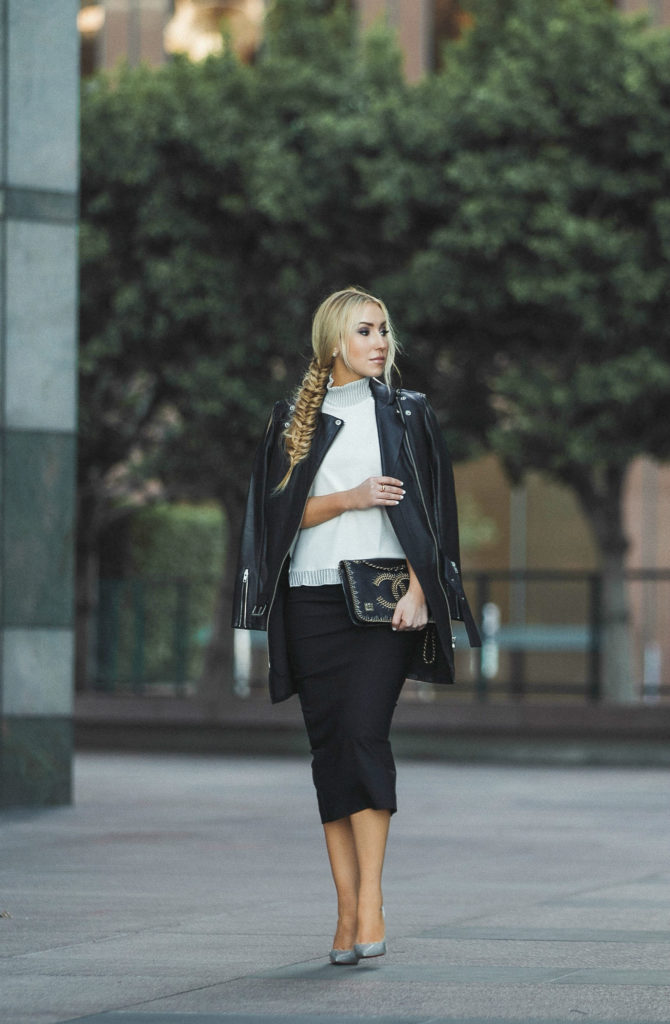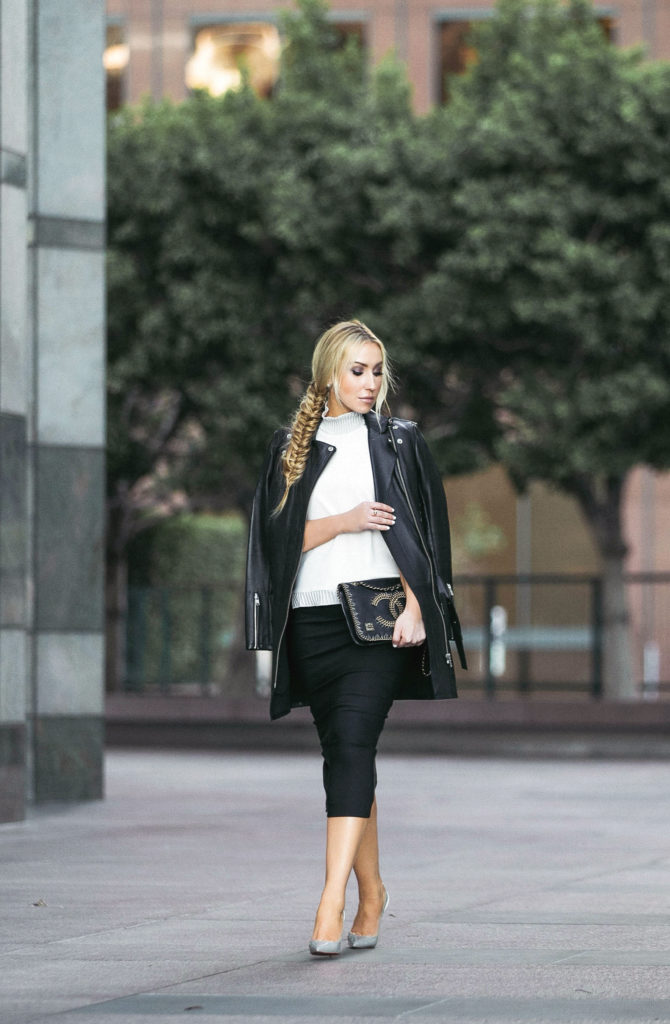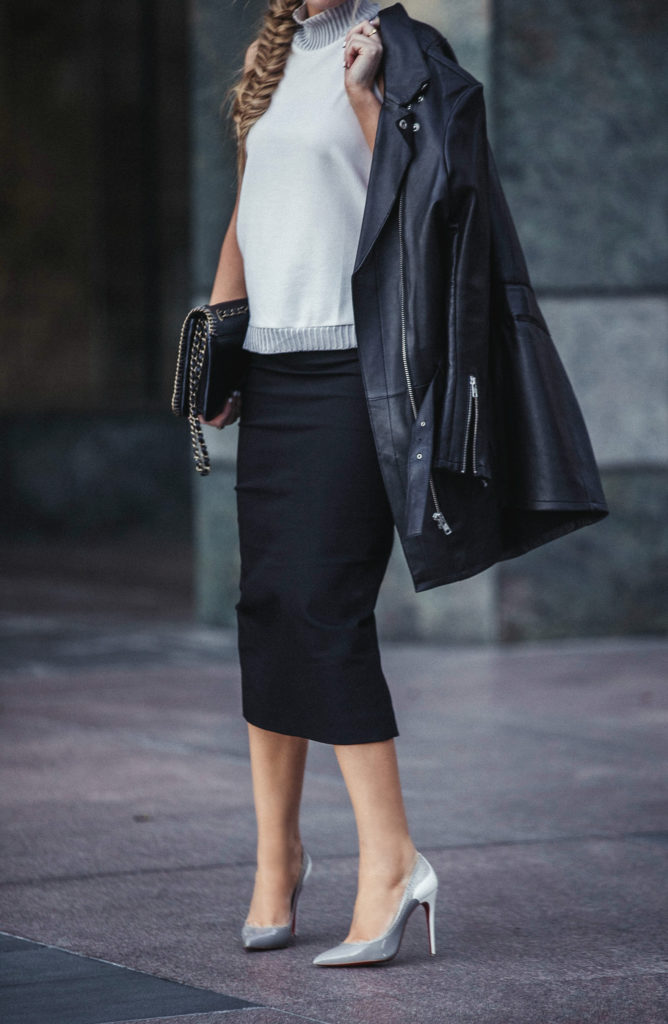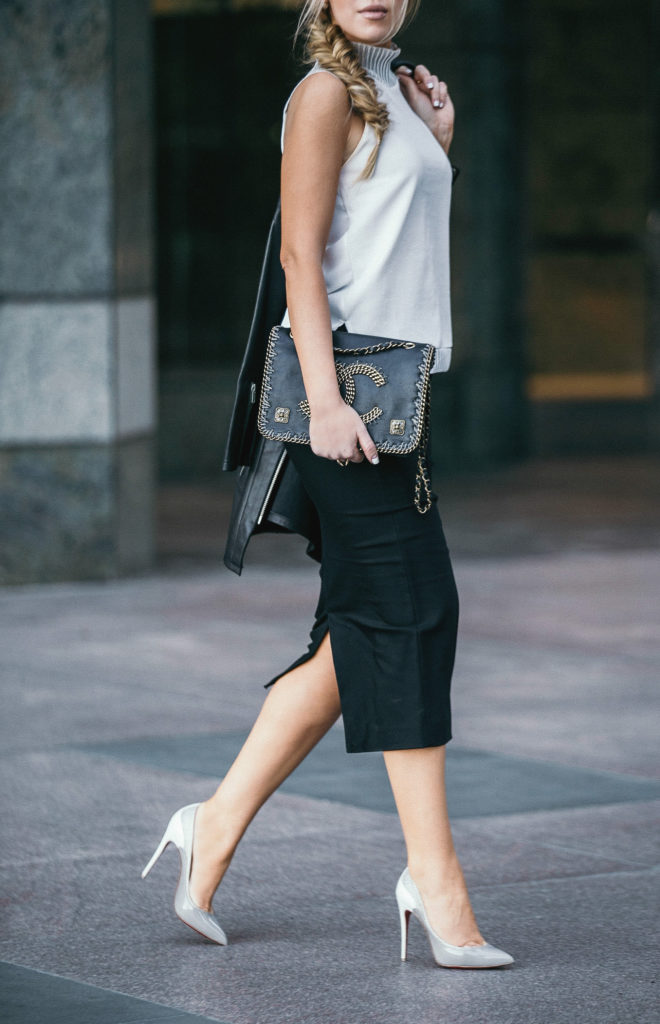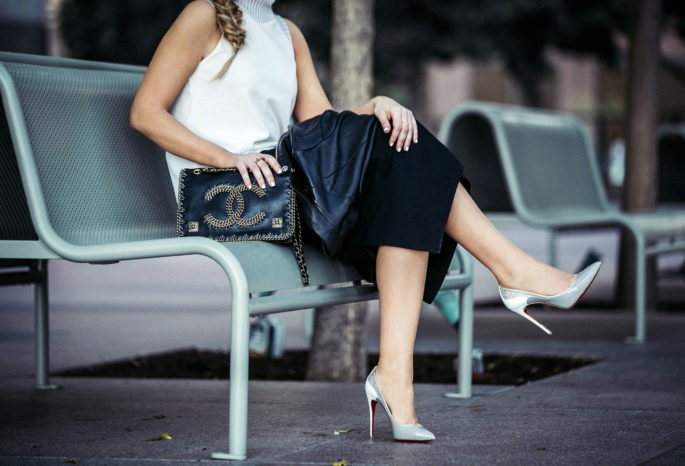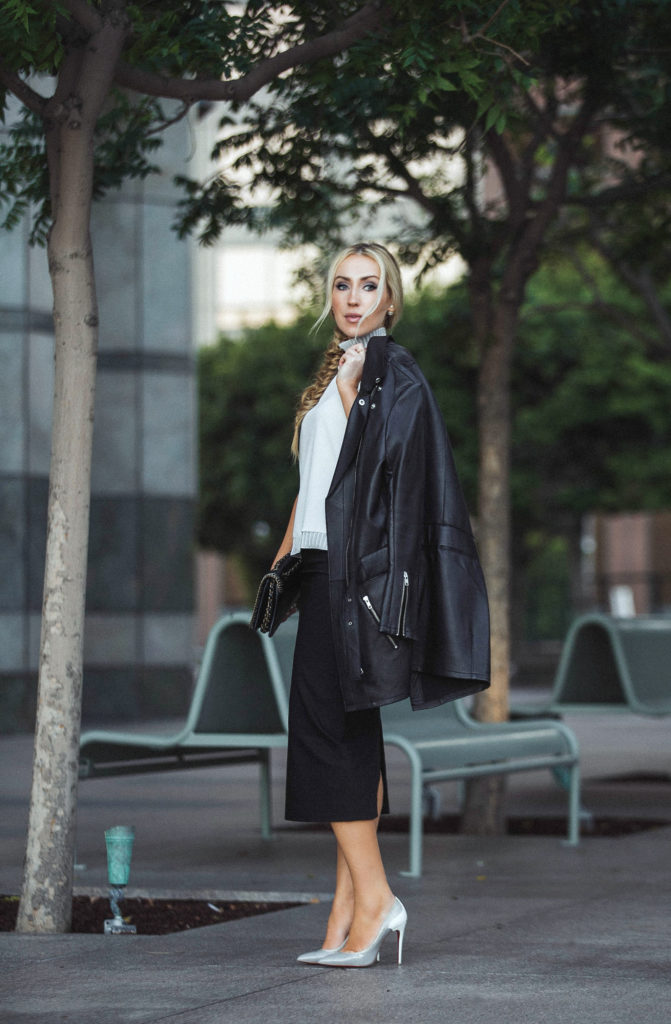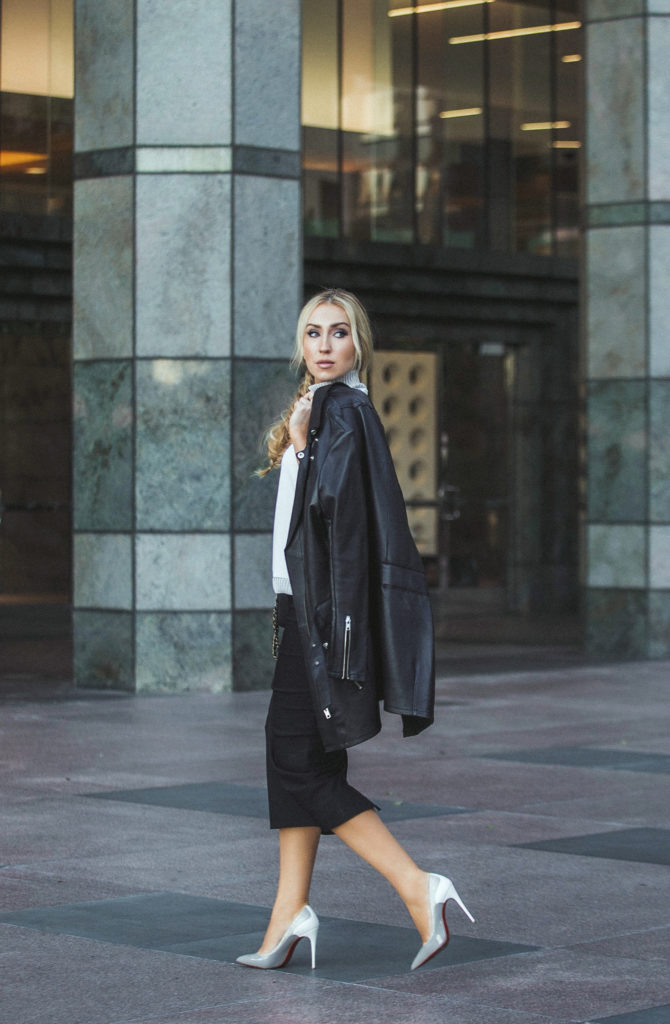 Leather Coat: Maje current – almost identical picks 1 | 2 
Turtleneck: Zara similar 1 | 2 | 3
Skirt: Zara similar 1 | 2 | 3
Pumps: Christian Louboutin 1 and other comfortable options 2 | 3 | 4 
Bag: Chanel – current bags with chain picks 1 | 2 | 3 | 4 | 5
Sunglasses: Celine similar 1 | 2
Today I wanted to talk about incorporating statement or even special investment pieces into more everyday or even work  environment and activities. Think the Chanel classic bag is more for a mature age or only goes with a stuffy tweed jacket? Times change and fortunately, refreshing trends are all over the place.
Here I am using my very special Chanel from the Paris-Byzance collection.  I do cherish this bag a lot and try to minimize its wear, but then there are just days when I think quite opposite – it is there to be used and enjoyed!  So why not use it for a day of meetings? It's definitely a conversation piece, but due to the whole look being quite neutral – the bag is balanced pretty well and fits into a professional, polished outfit.
I just stick to the rule of getting the use of your statement or investment pieces as much as you feel like it and as your lifestyle and daily activities allow you. It may have caught your attention at first glance as being more of a statement item rather than an everyday one, but if it made you part with a hefty part of your paycheck and then it just sits on the shelf, it's not just a waste – it's a crime!  You have to share this beauty with the world! 
Photography by Janice Reinold of Chasing Hiromi Photography