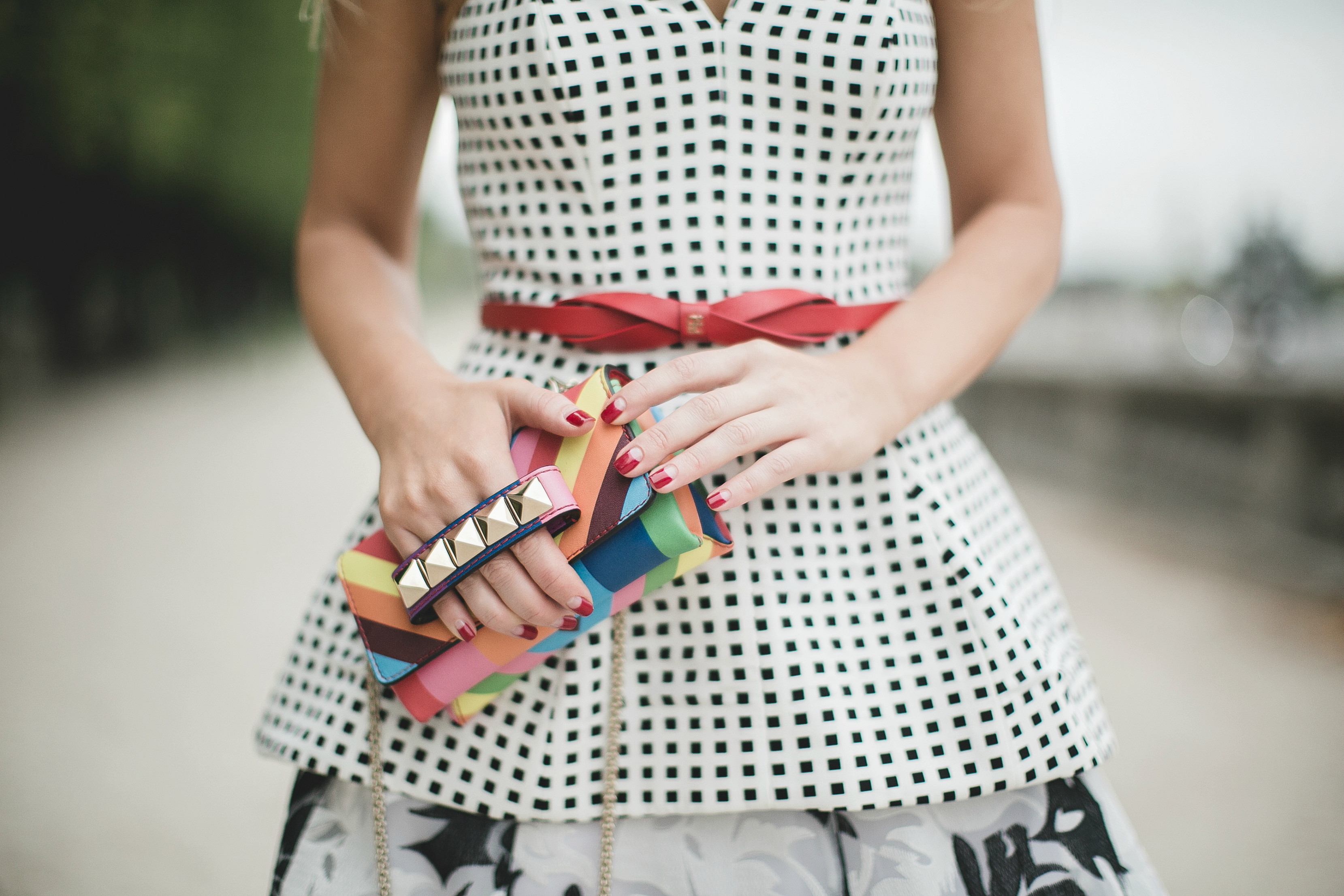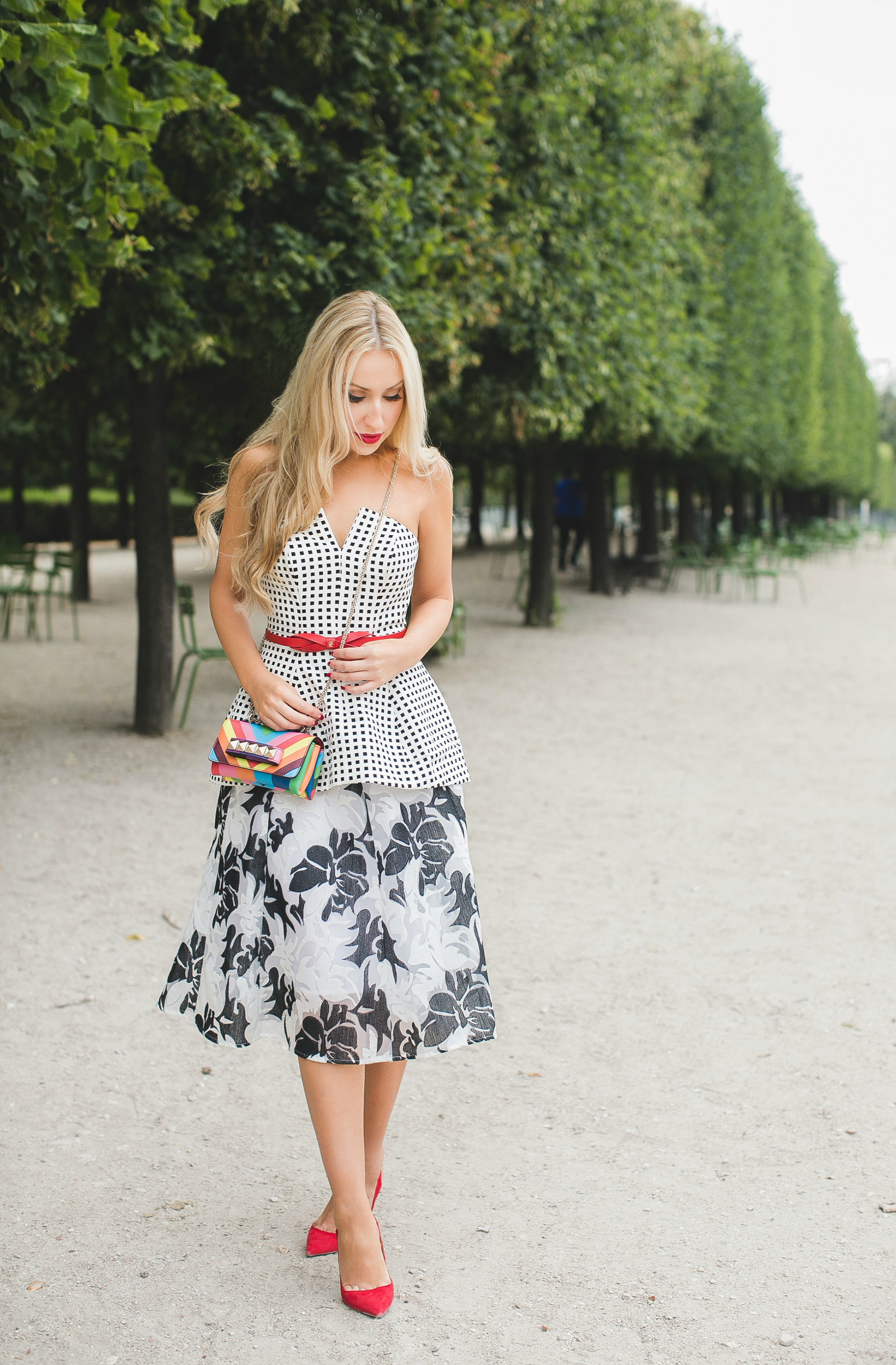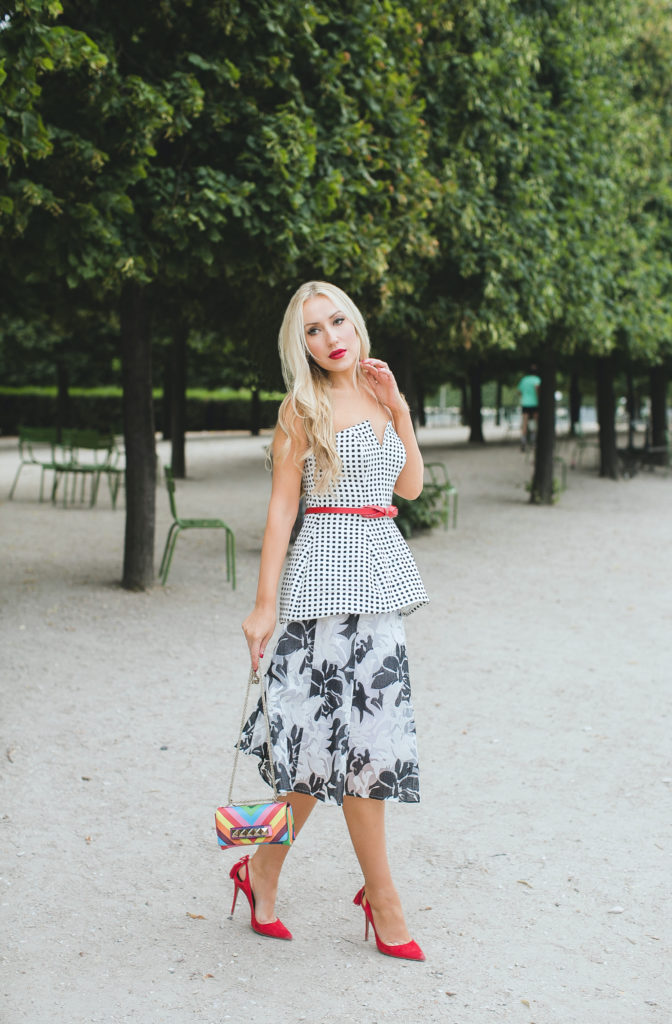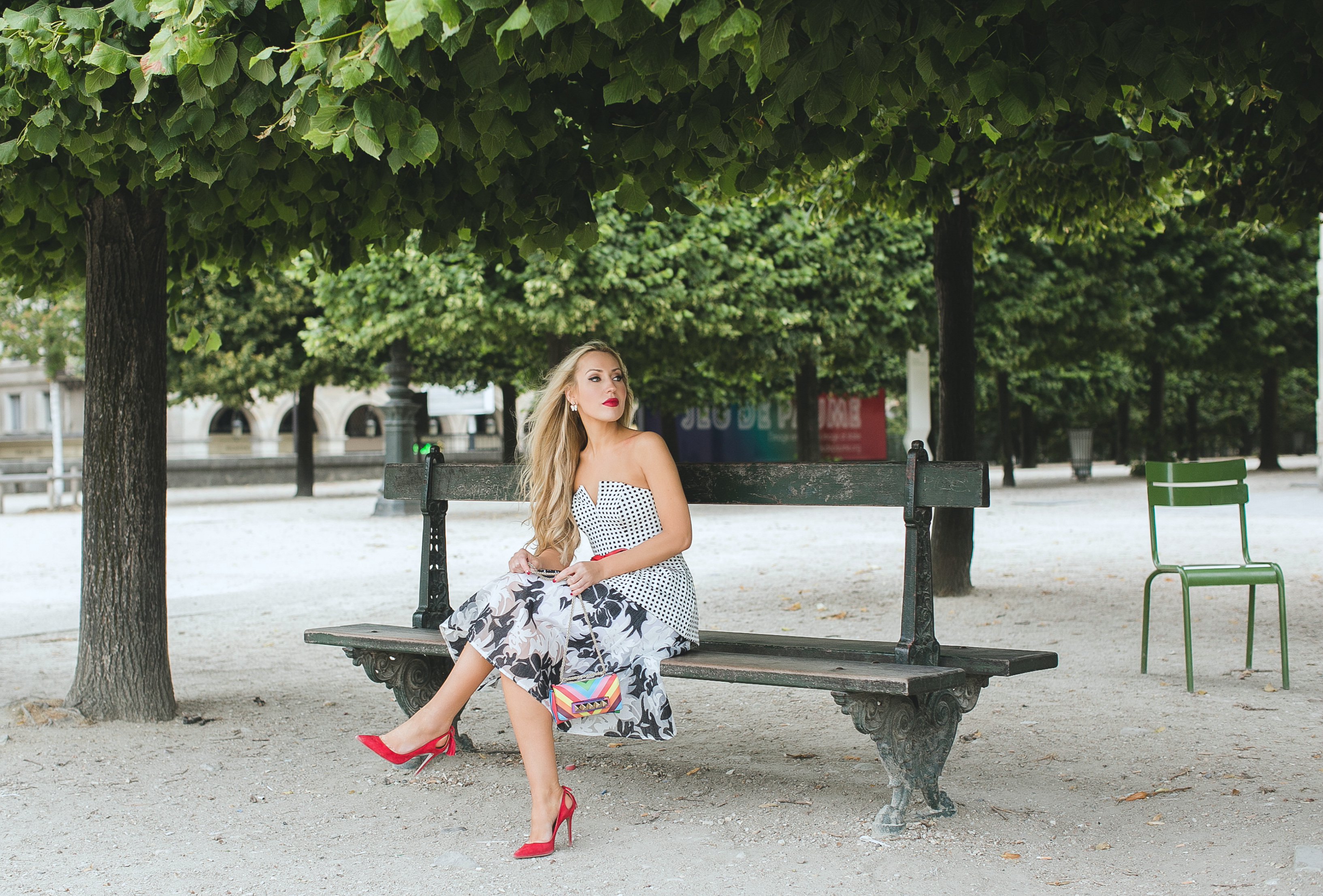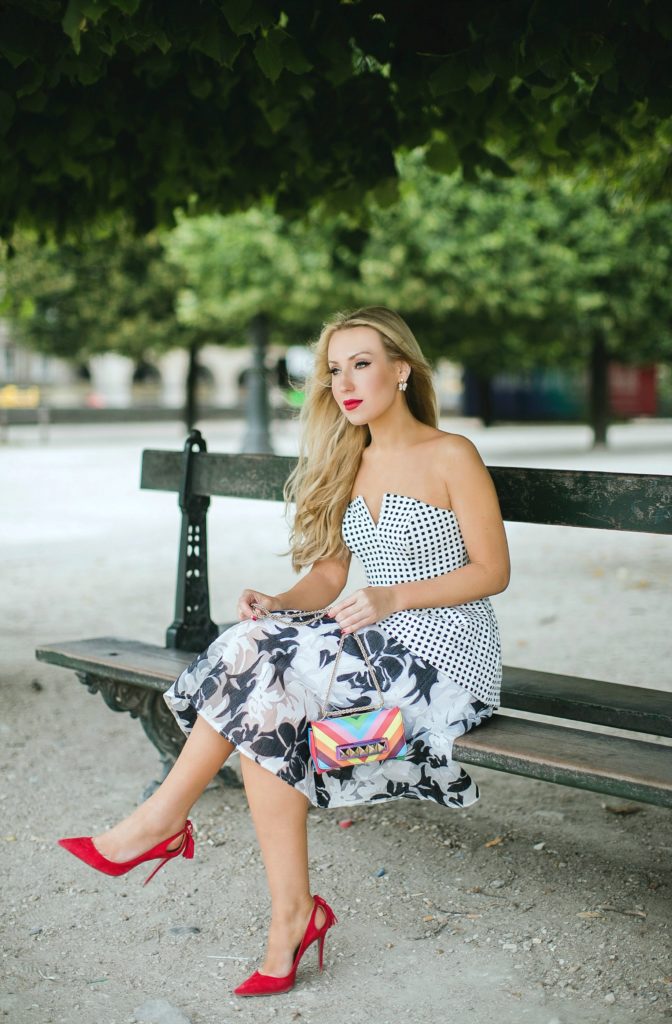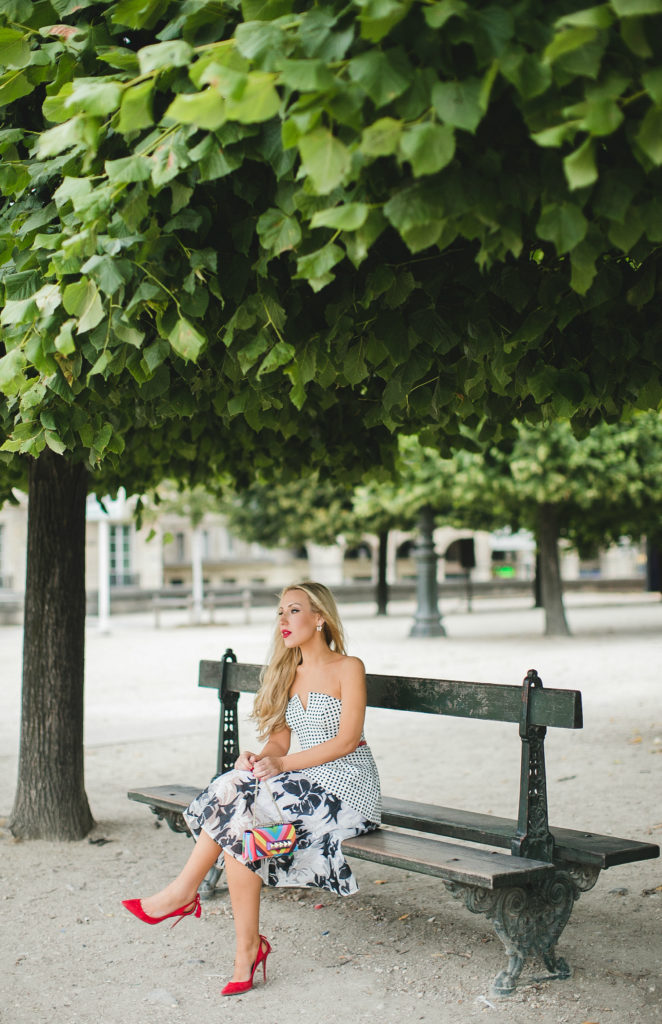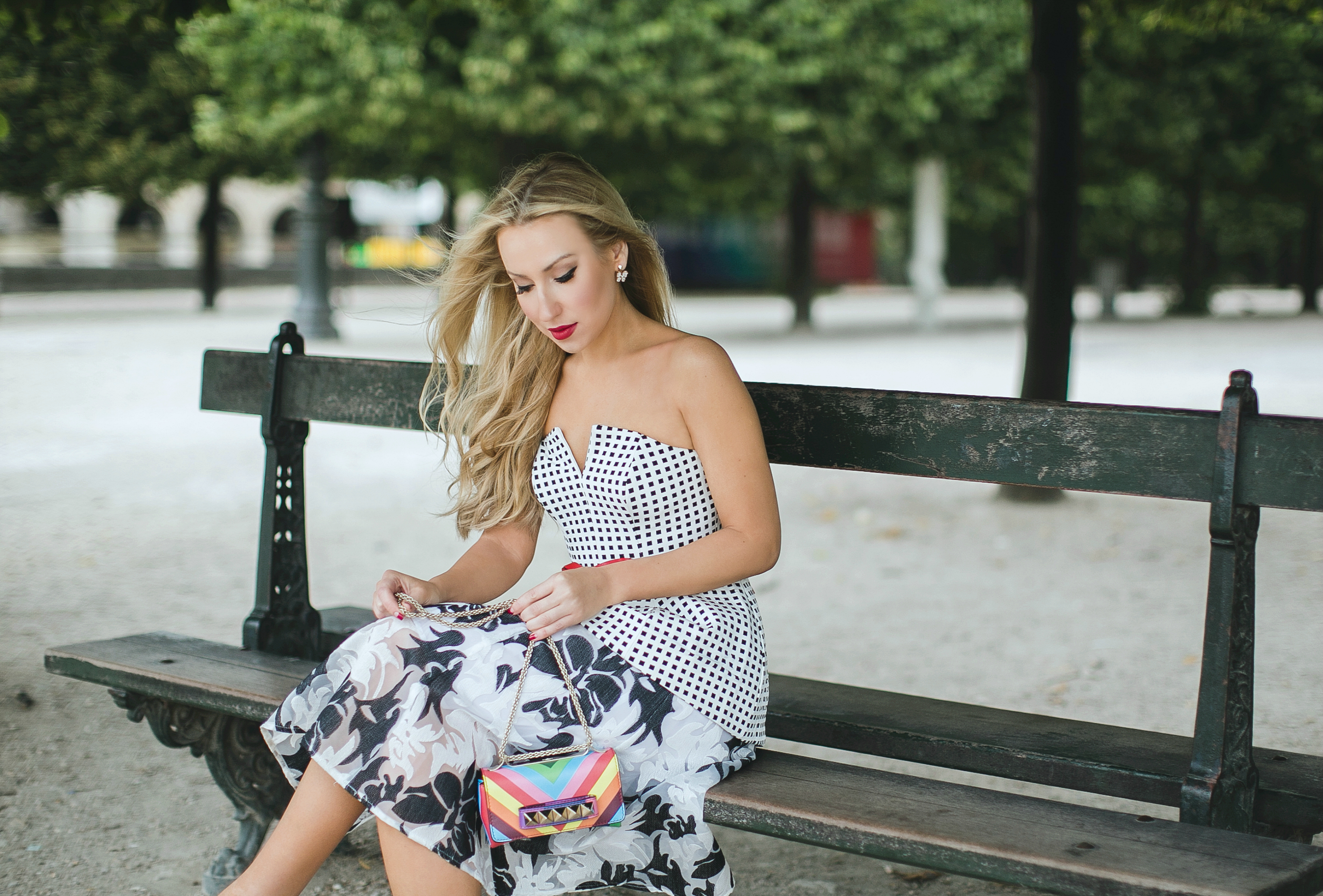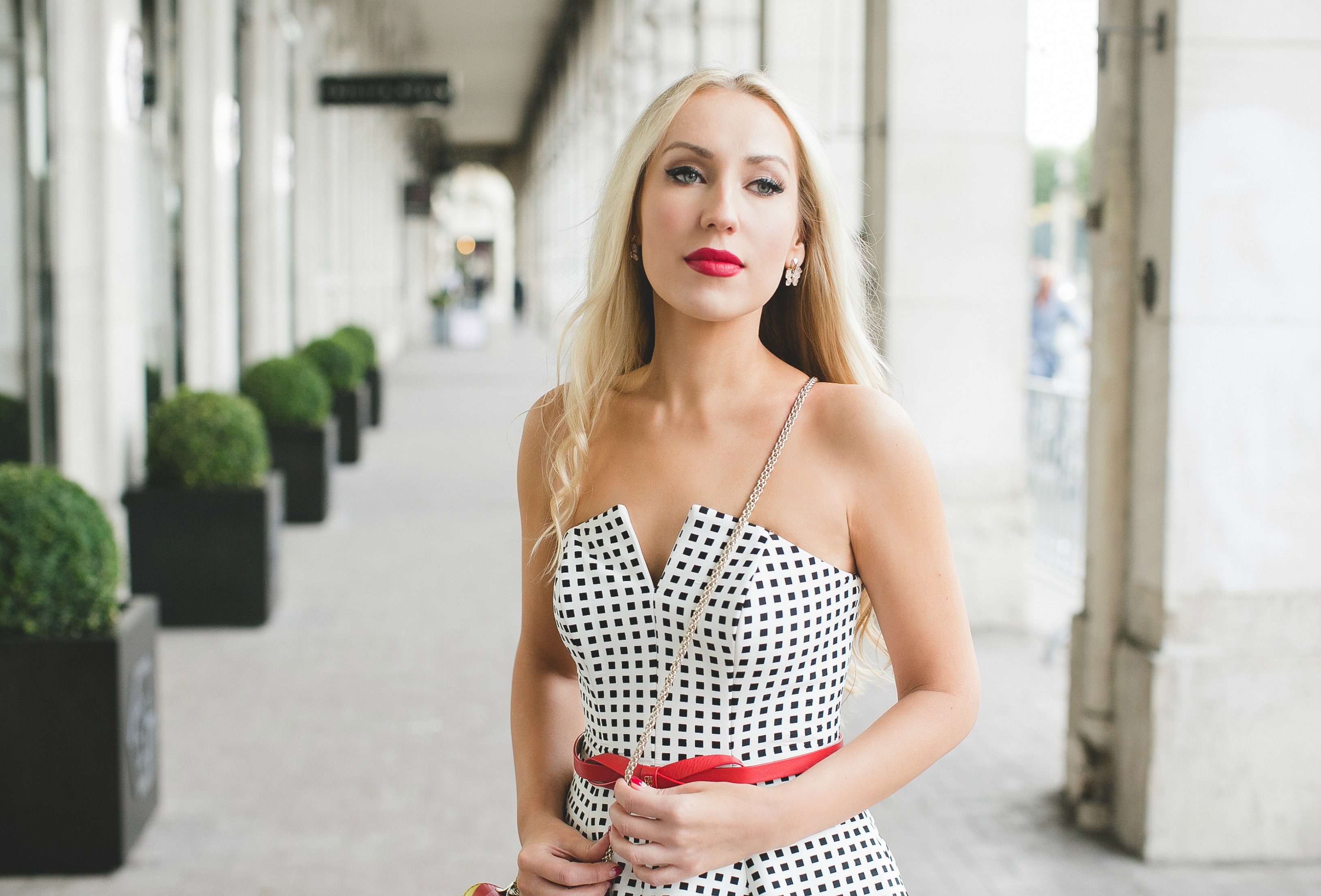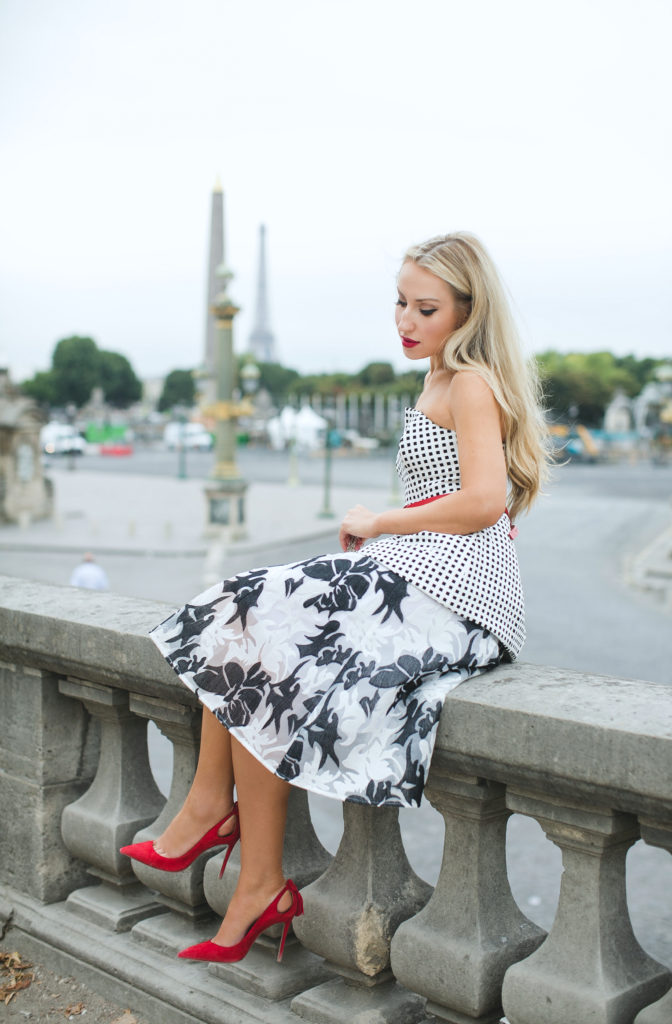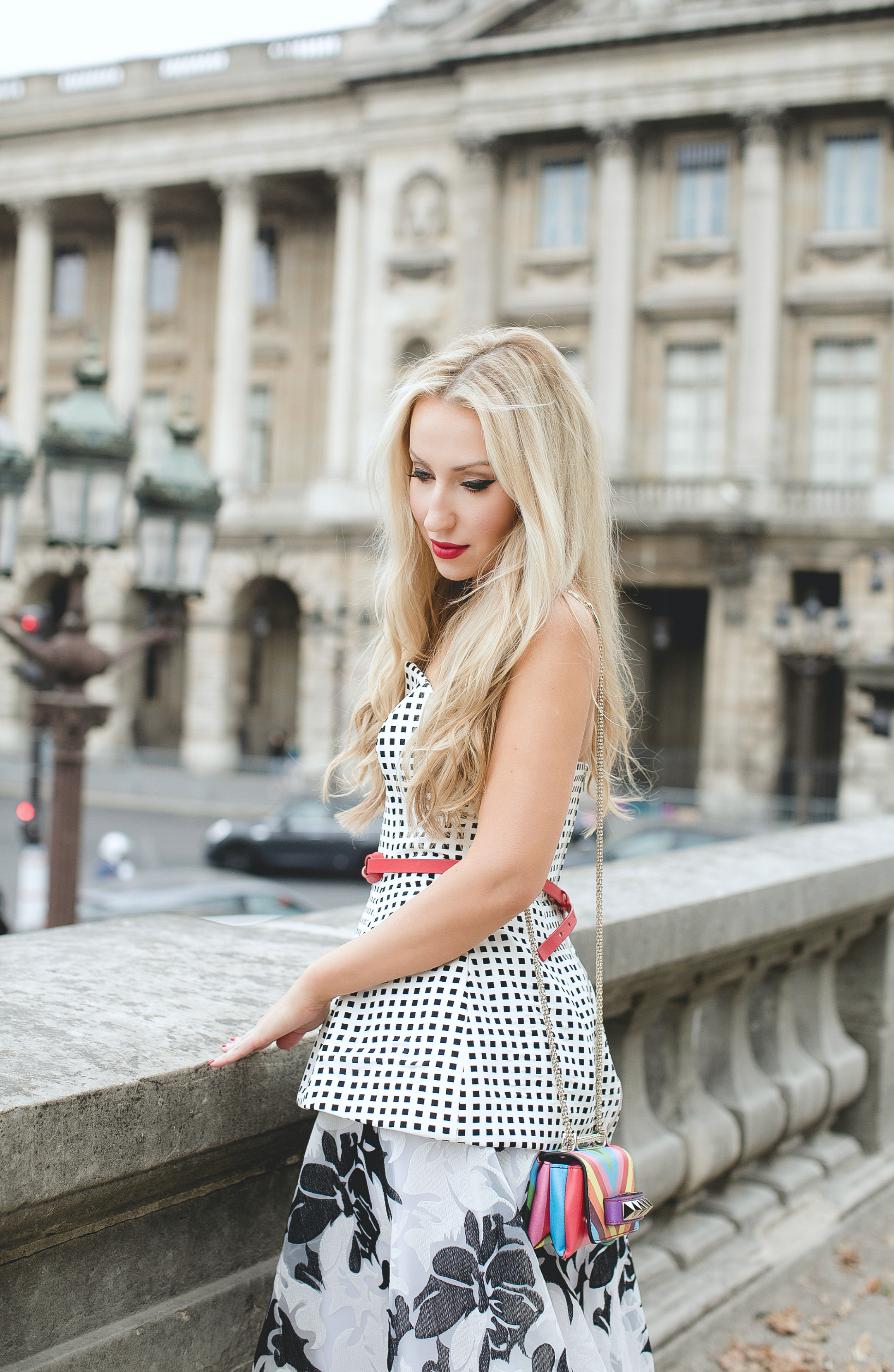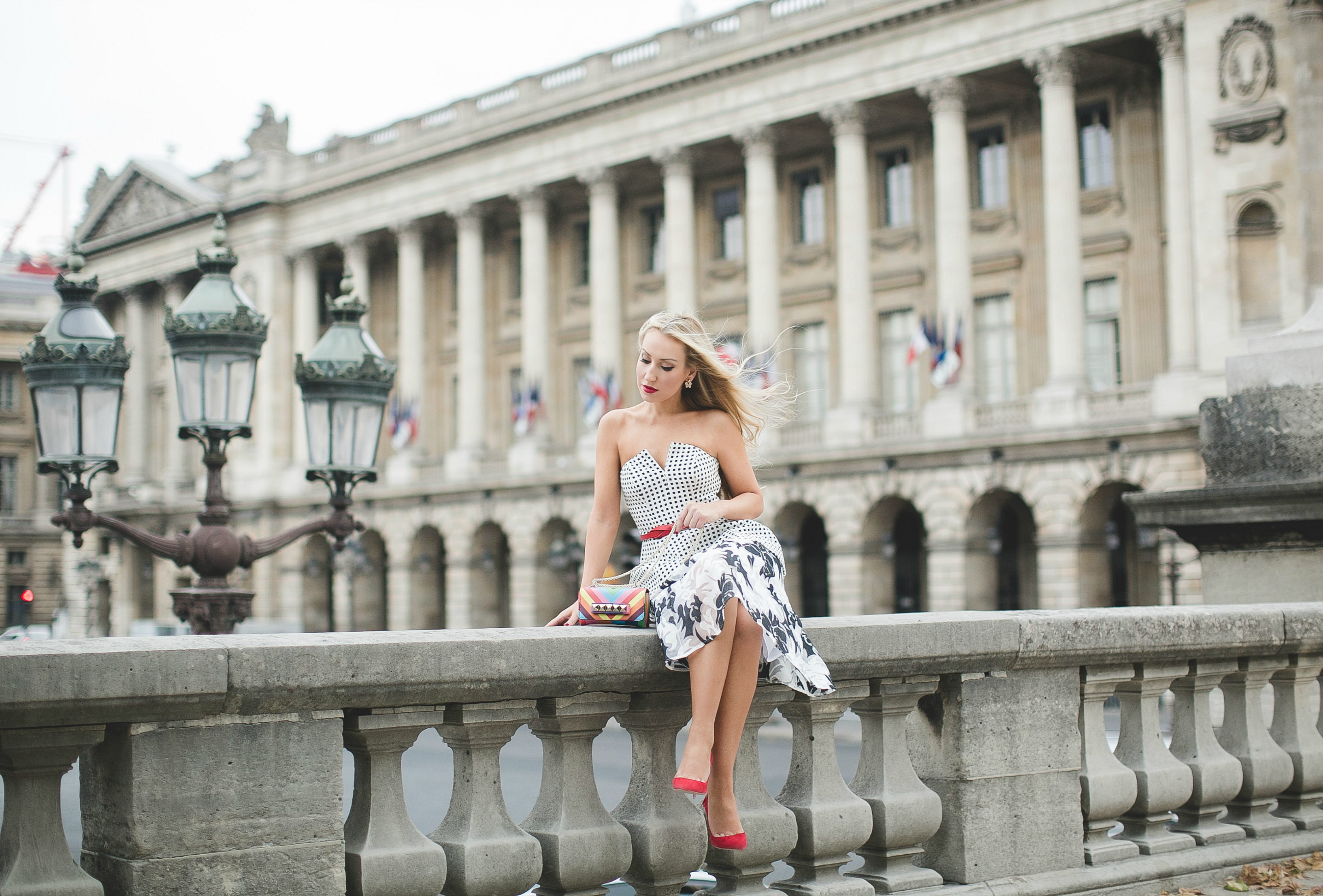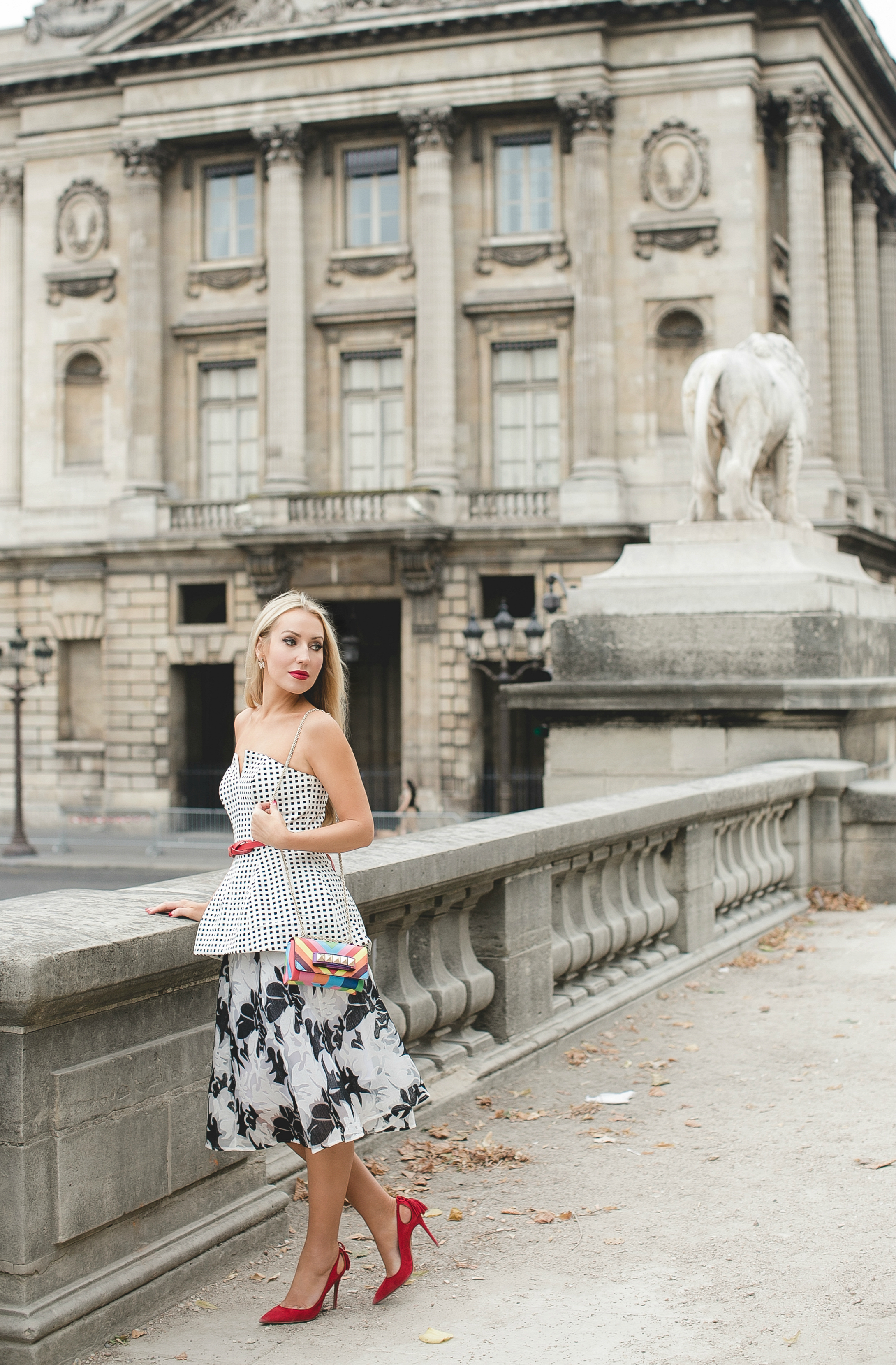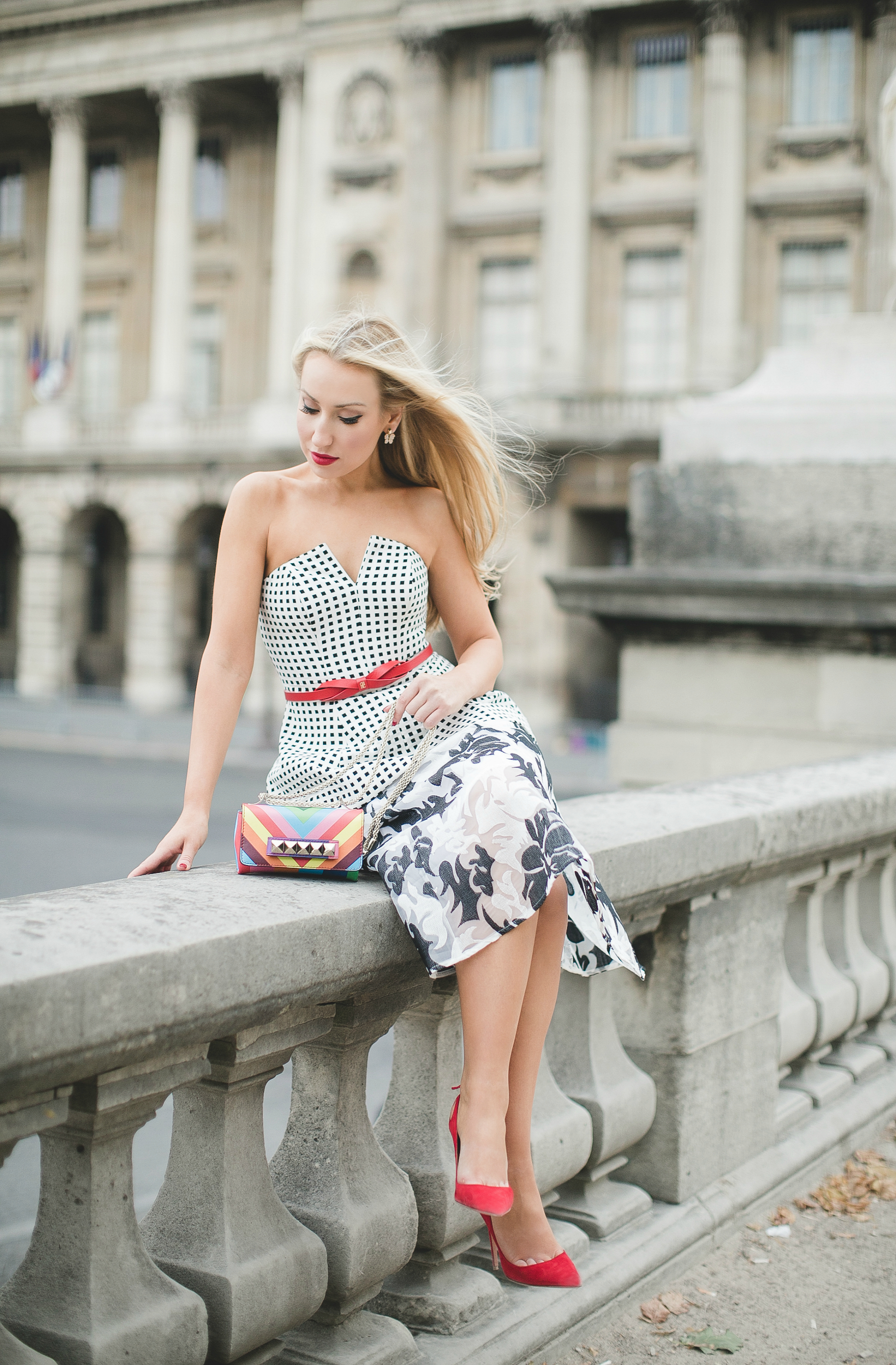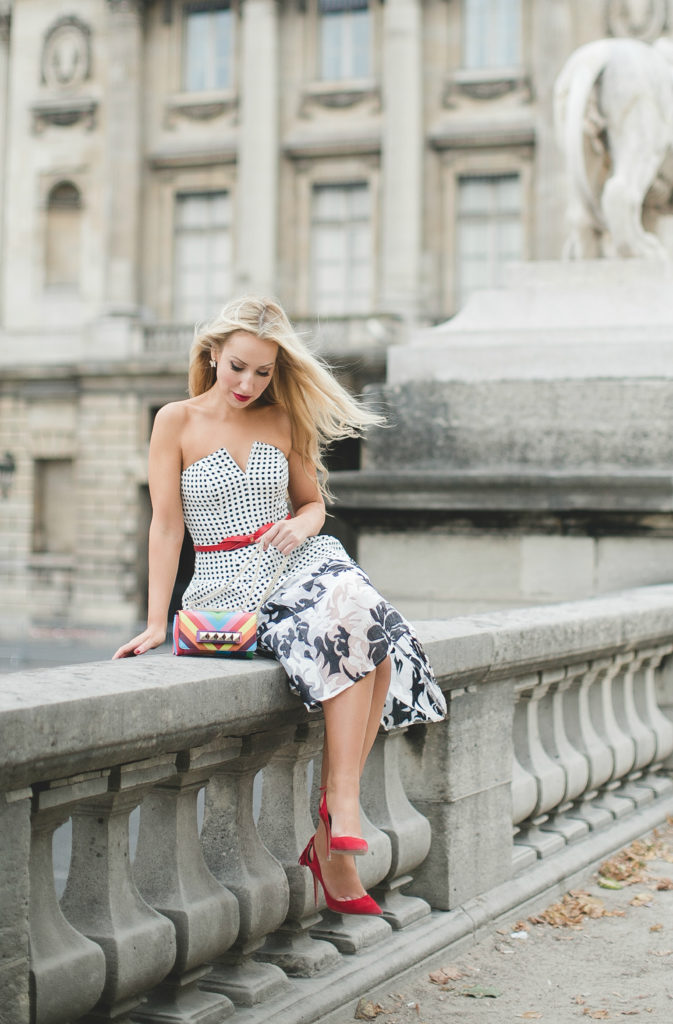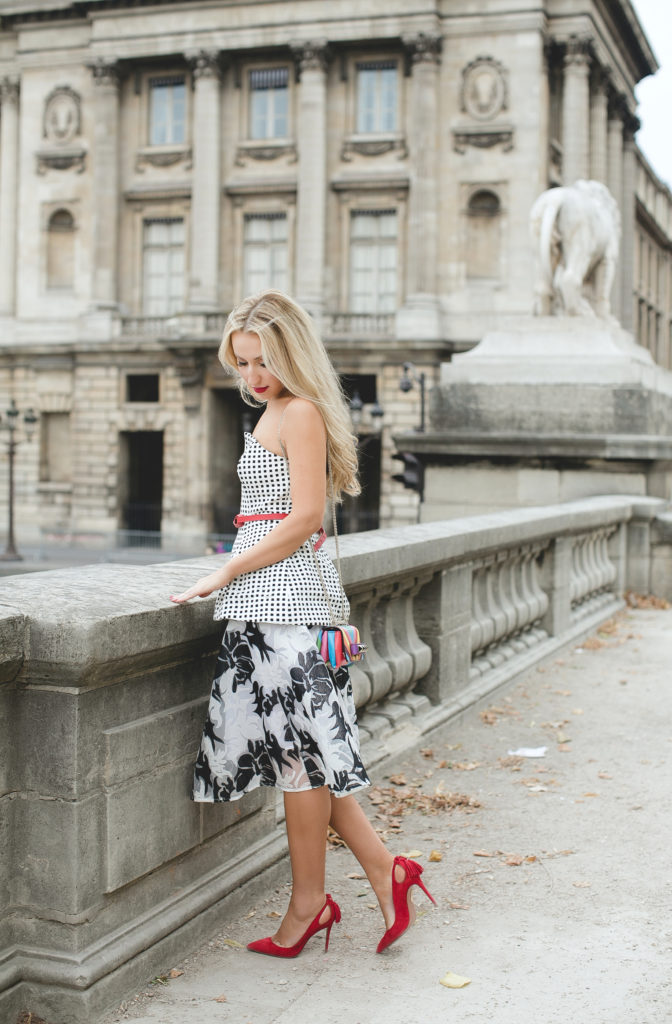 Bustier: Finders Keepers (similar) 1 | 2 | 3 | 4 |5
Skirt: Nanette Lepore (similar) 1 | 2 | 3 | 4 | 5
Bag: Valentino (different color) 1 | 2 | 3 | 4
Pumps: Aquazzura 1 | 2 | 3 | 4
Belt: CH by Carolina Herrera (similar) 1 | 2
Lips: Mac in Lady Danger
Today's post is a result of my work with Ula (who you are probably familiar with by now!) that took place in Paris this summer.  I thought the festive and feminine tone of the outfit would serve as a perfect inspiration with the holidays around the corner.
The outfit was created balancing the flowy layered line of tulle midi-skirt against the strapless top – bustier/corset. Corsets, I think, can be as valuable and as versatile as many other types of tops, if not even a little more fun to style. The thing is that they can be easily transformed into a completely new piece with the help of different layers. In my case the look was shot in summer and was put together for a festive occasion – that's one of the ways to make your classic mid length outfit more delicate and romantic – by showing a glimpse of décolletage or a shoulder line.  As for the cooler weather or for more of a structured look, you can pair the corsets with turtlenecks, lace blouses or simple cotton shirts. I will try to create a look incorporating the corset the way I wear it in fall and heading towards winter soon. Keep an eye out for many more ideas of what to wear in cooler months and for holiday gatherings along with some new travel glimpses :)! 
Photography by Ula Blocksage