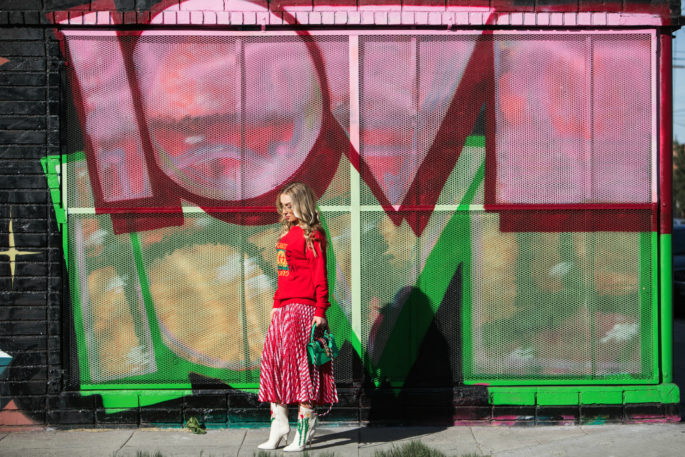 Wearing a sweatshirt outside of your leisure wear is always a touchy issue. How do you tackle a garment without making it look like you just rolled out of bed and swapped your pajama top for a snugly sweatshirt?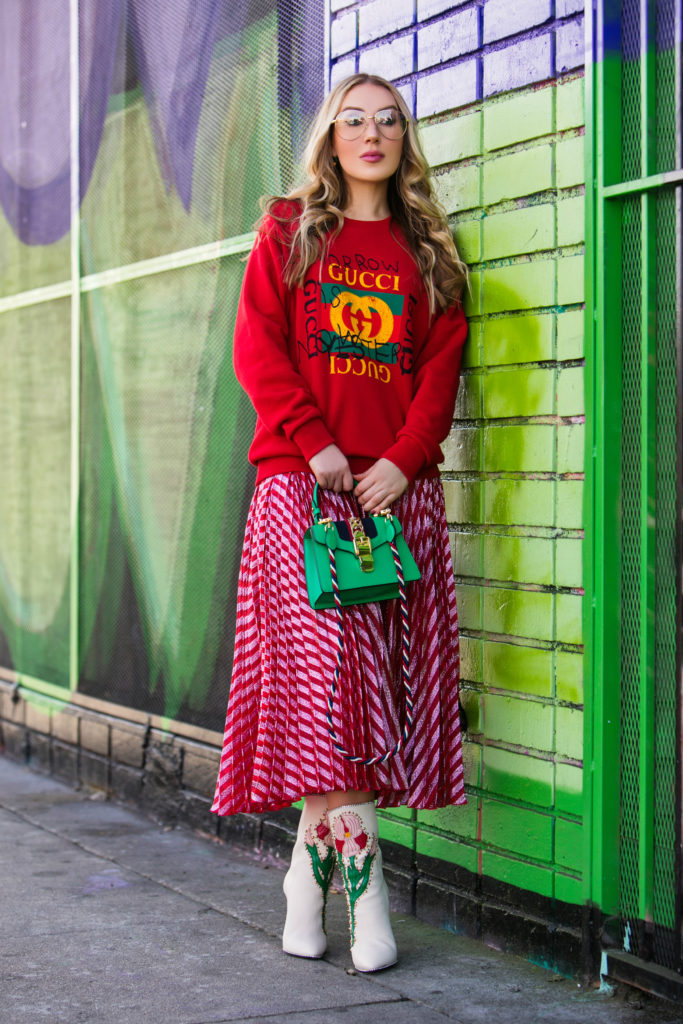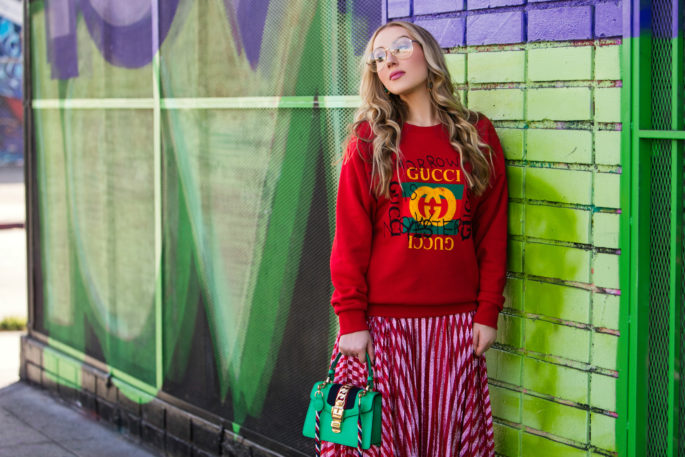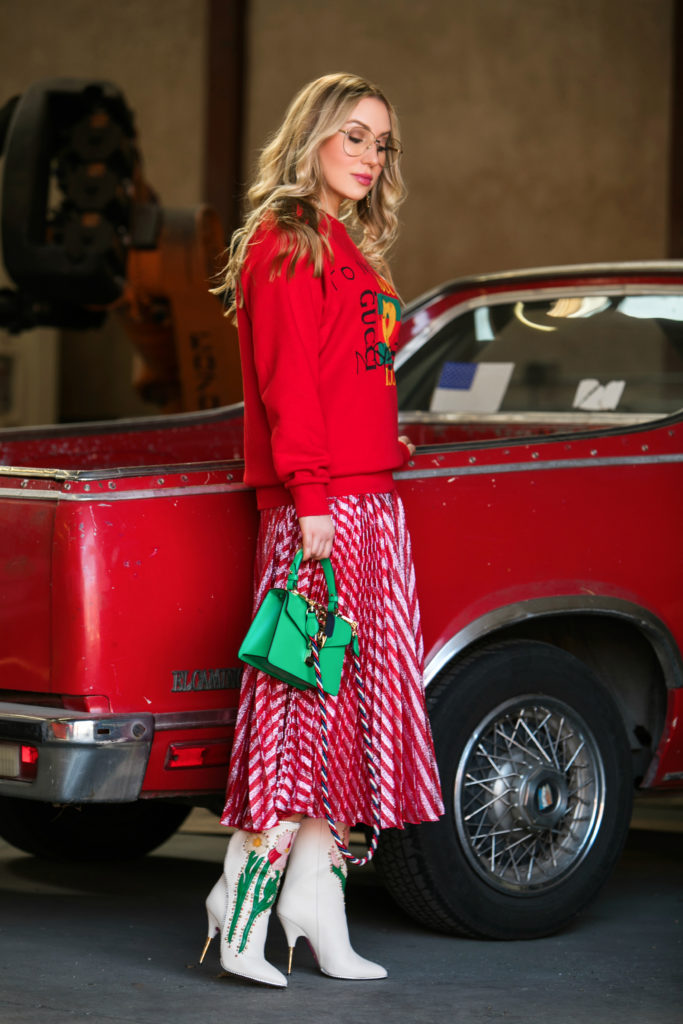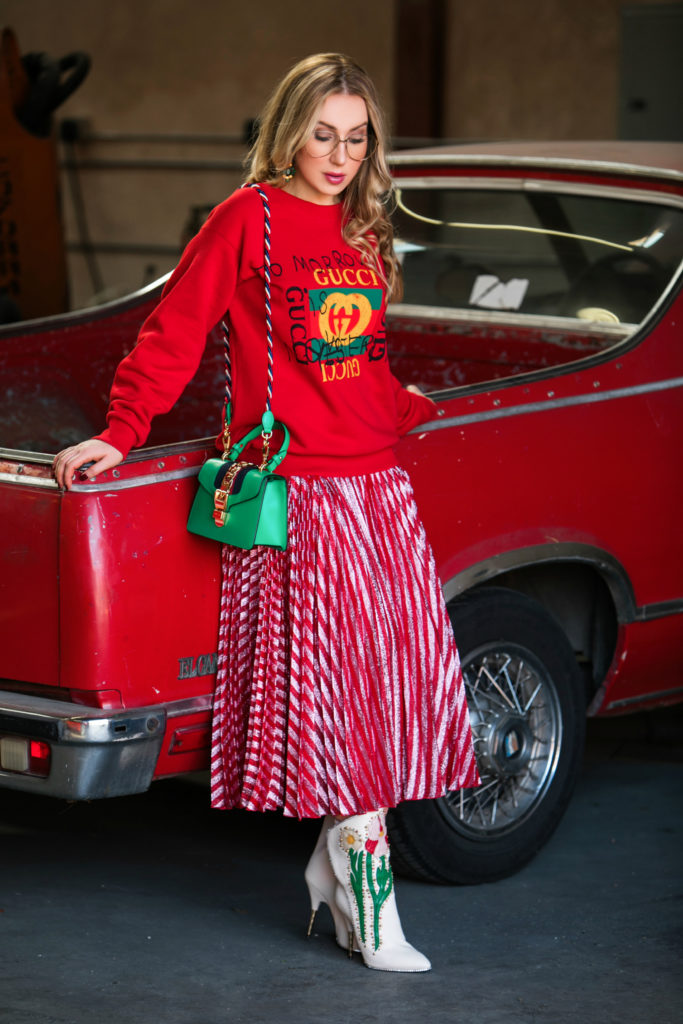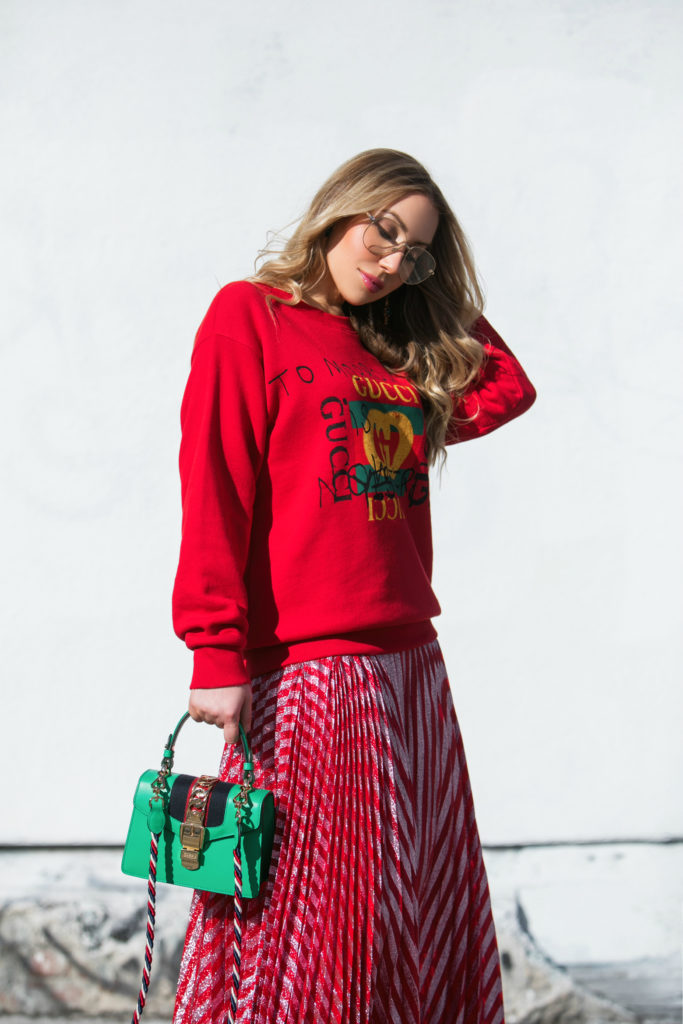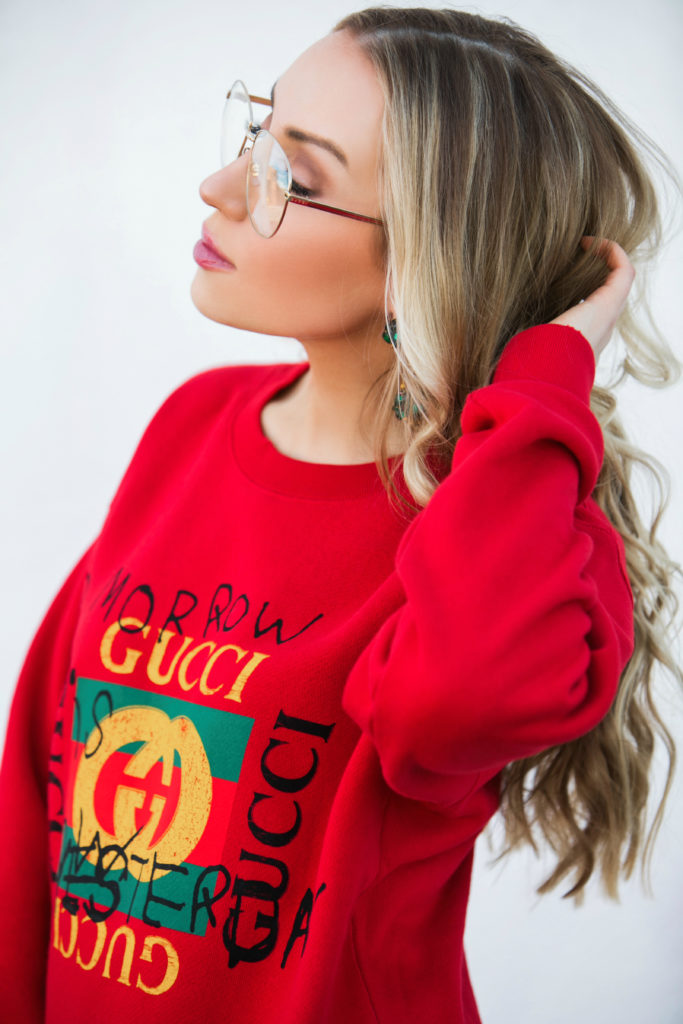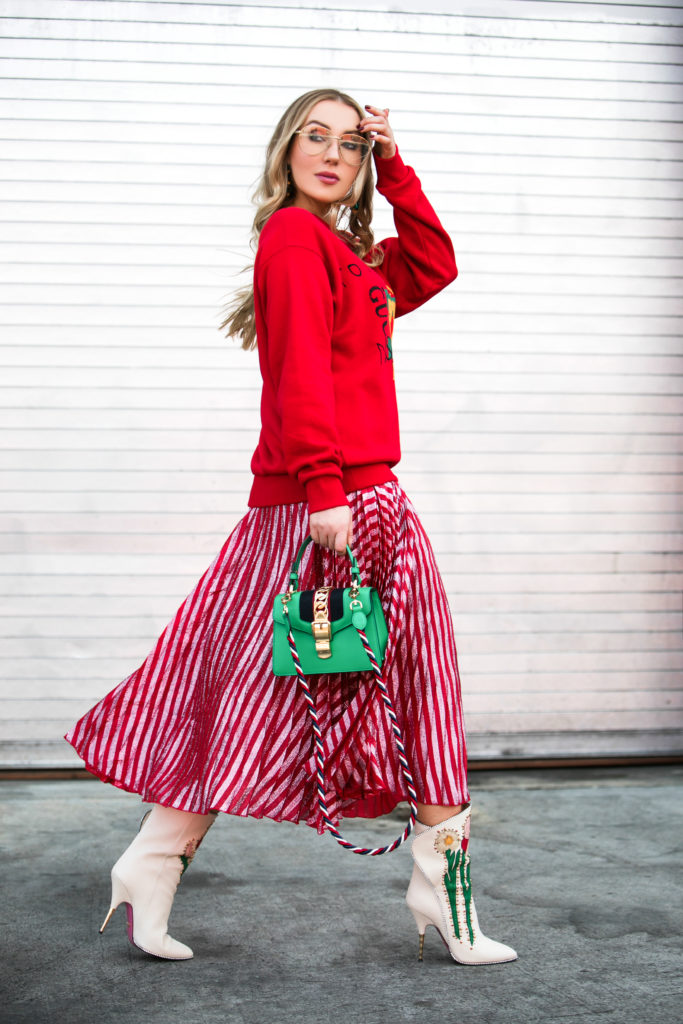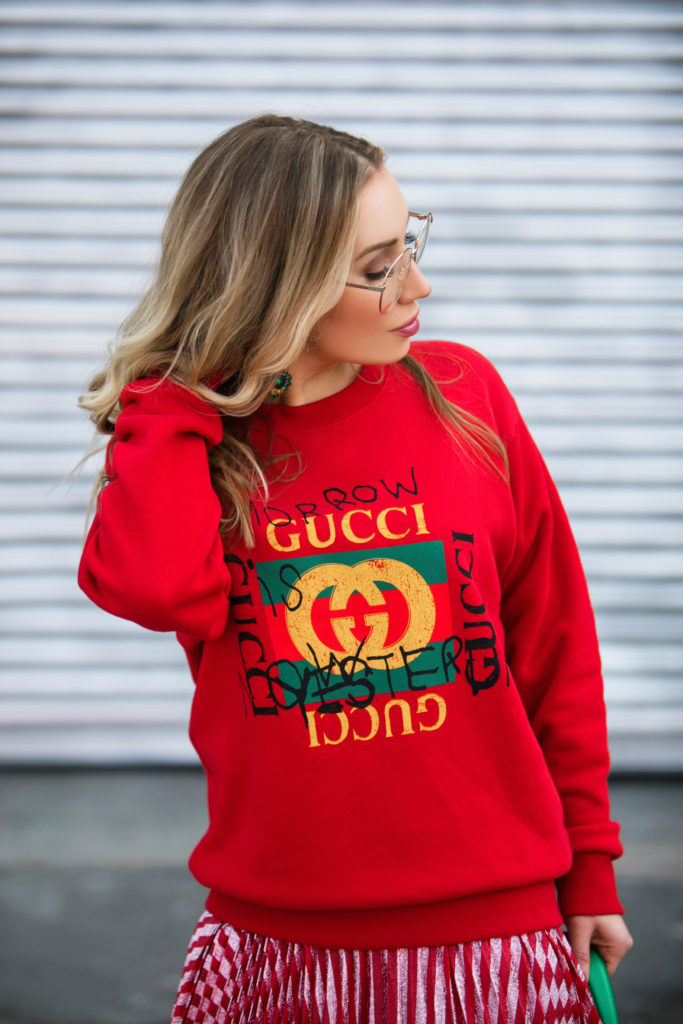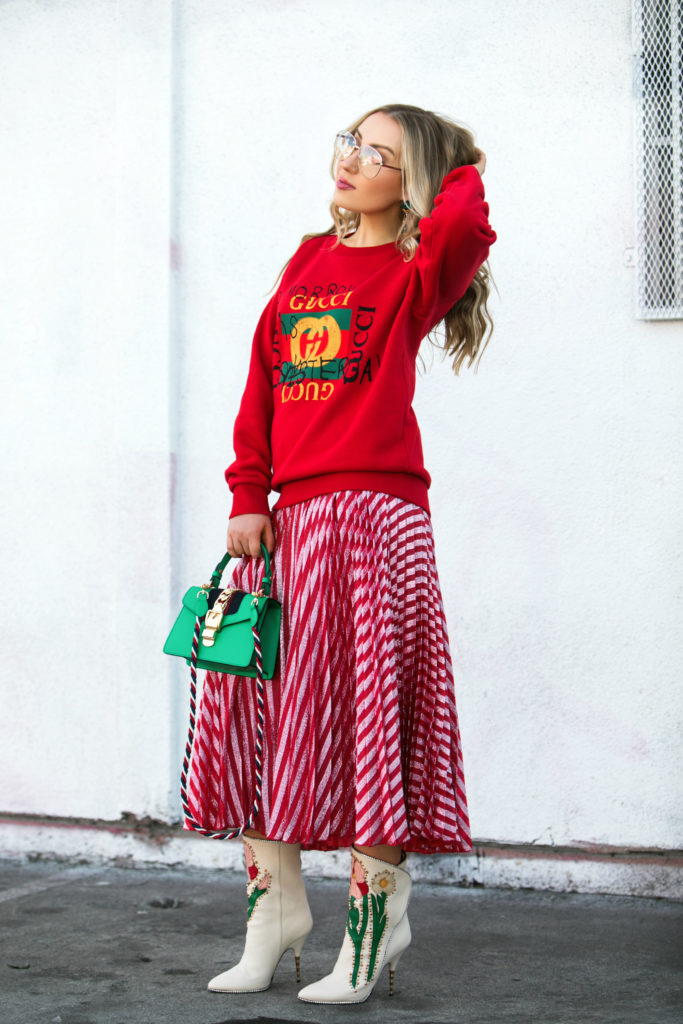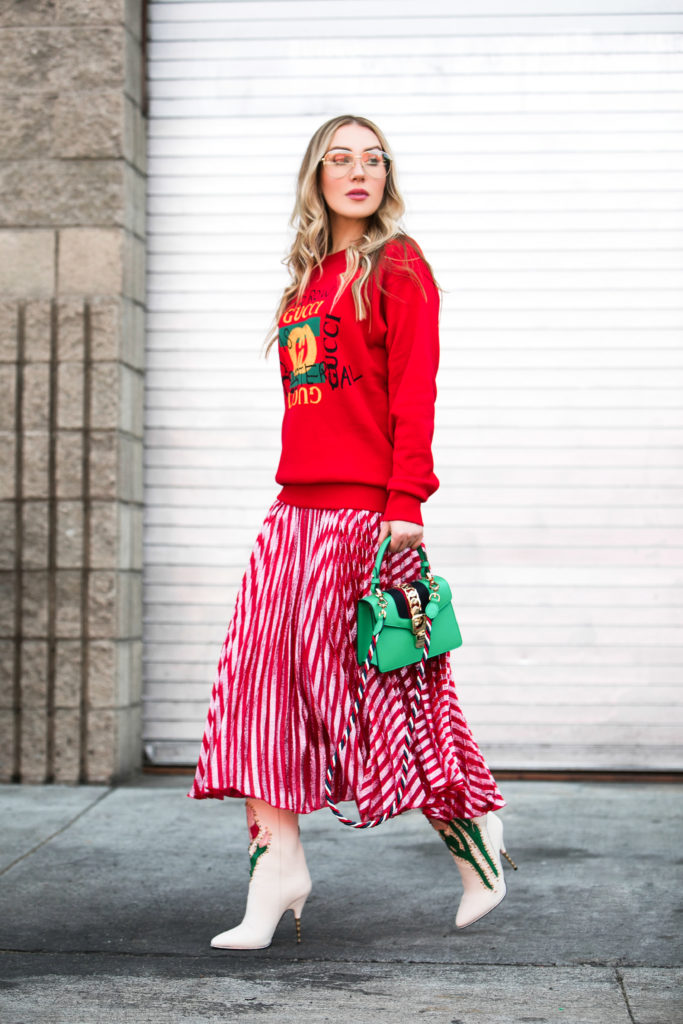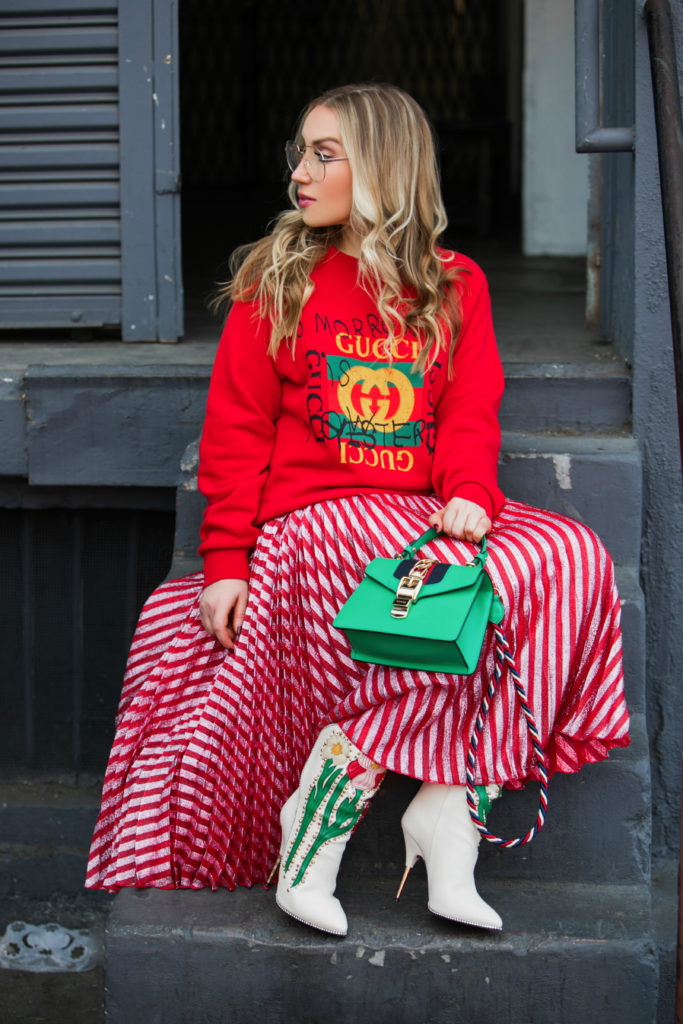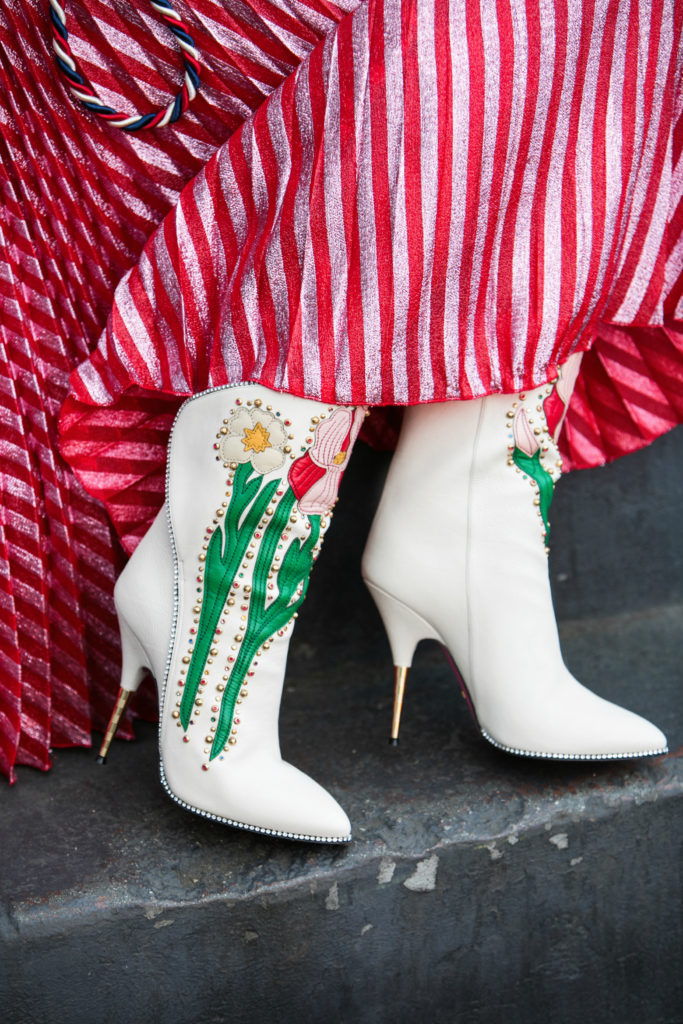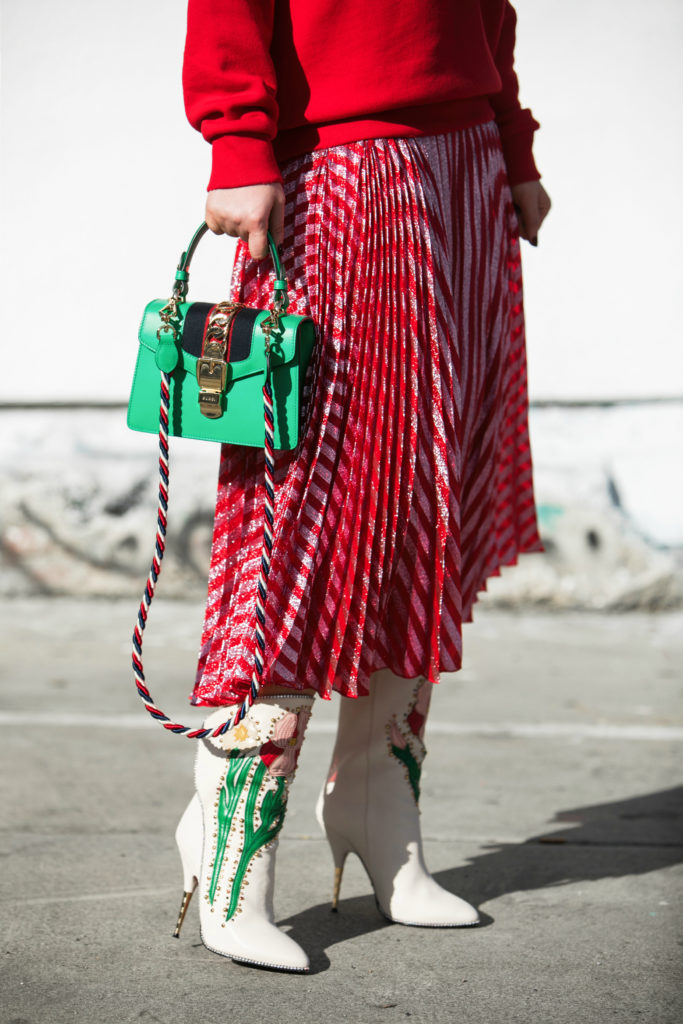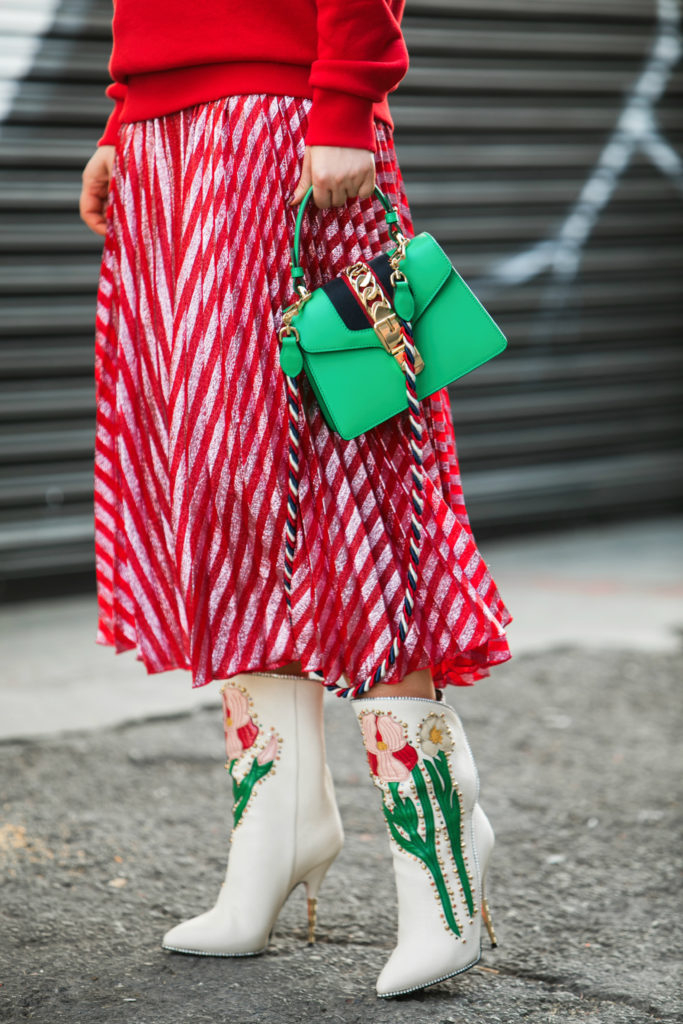 Sweatshirt: Gucci similar 1 | 2 | 3
Skirt: Gucci similar 1 | 2 | 3
Boots: Gucci 1 | 2 | 3 | 4
Bag: Gucci 1 | 2
Glasses: Gucci 1 | 2 | 3
It's always slightly different if a logo or some other affiliation is present. Then, you are sending a strong brand message on top of that. Let's face it, if you wear Nike or any other sport brand logo it won't be as easy to maneuver around it and break the sporty feel, which of course is fine if a relaxed and casual look is something you are after.
If it's just a main stream designer logo, varsity-related or a favorite band affiliation then you probably can play it off as fandom or a show of support.
In that case I would dress up the bottom with a fun pleated, classic pencil or a little rock-n-roll leather skirt. A nice pair of slacks always does the trick as well.
Keeping your shoes statement or classic is also up to you, the only type I would stay clear from are sneakers so that you can elevate the look and take away the casual, sporty leisure factor.
Photography by Mila Zvereva
SaveSave
SaveSave
SaveSave
SaveSave
SaveSave