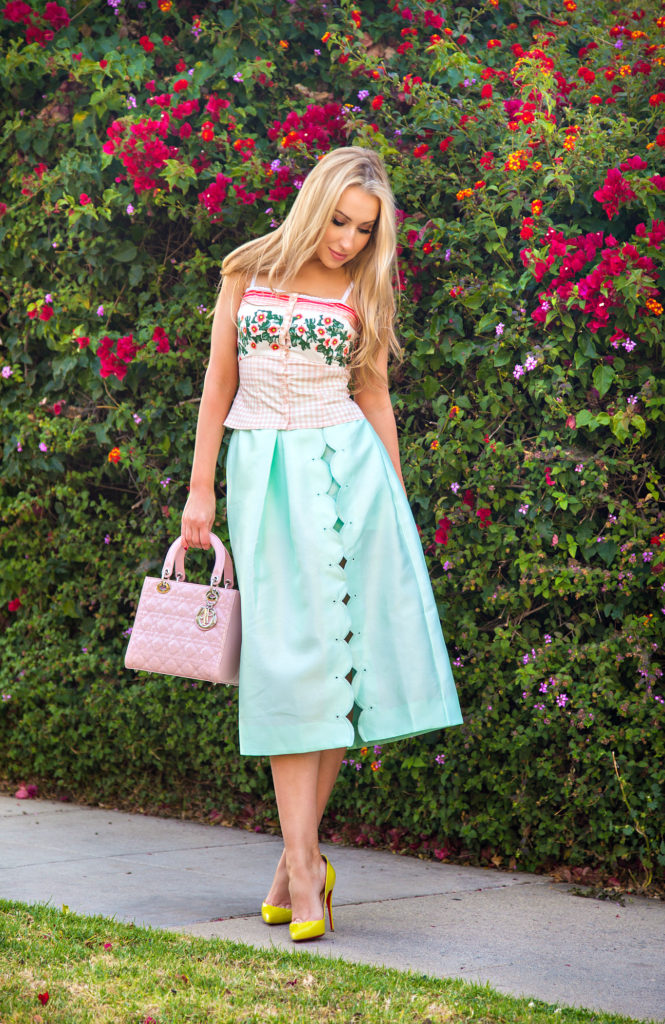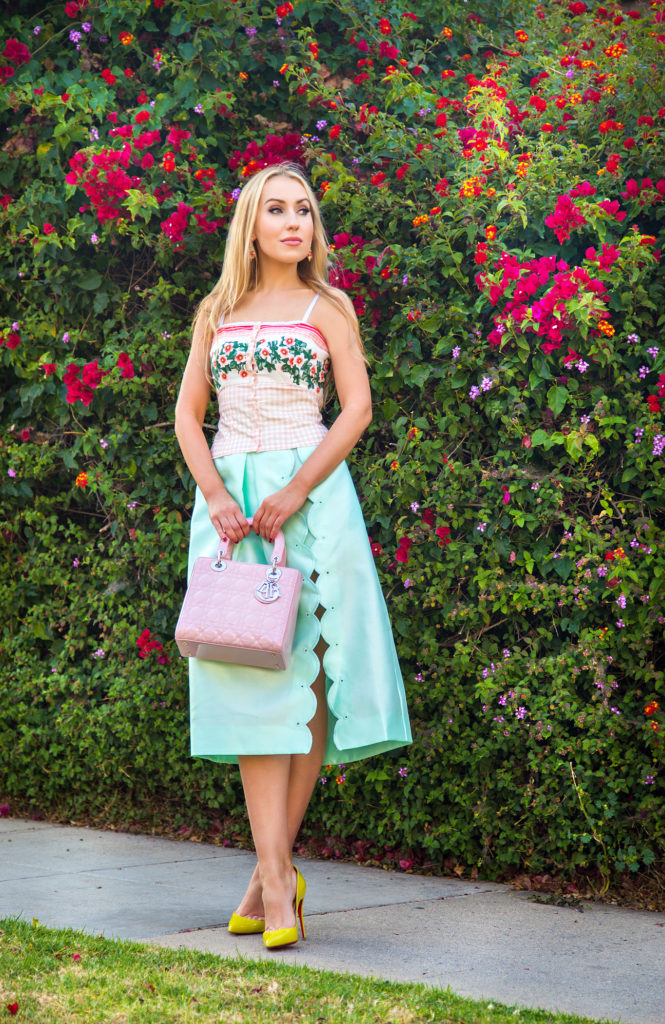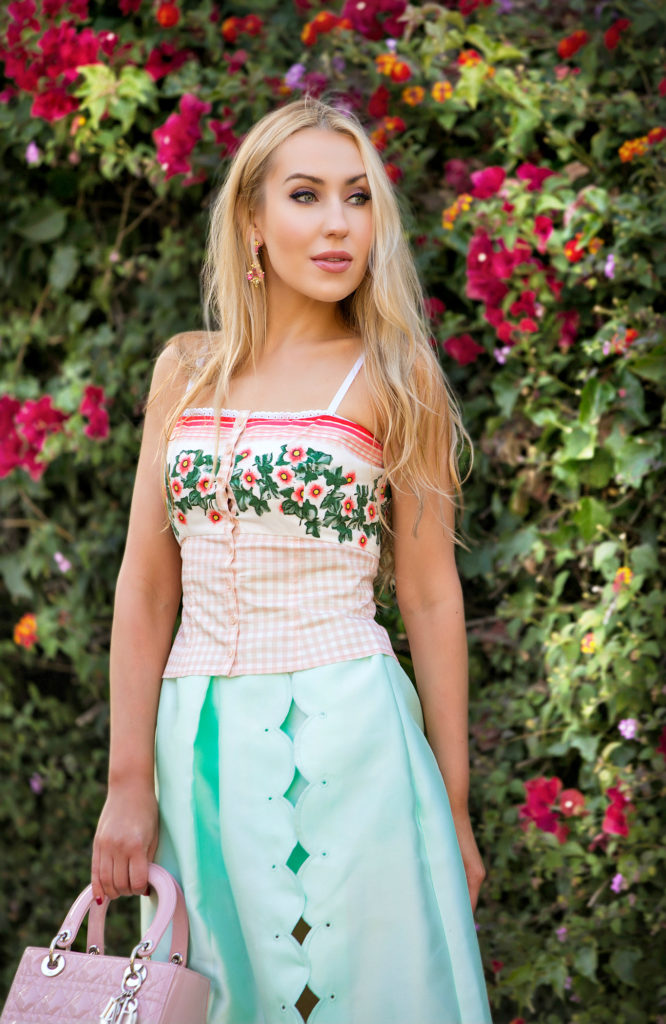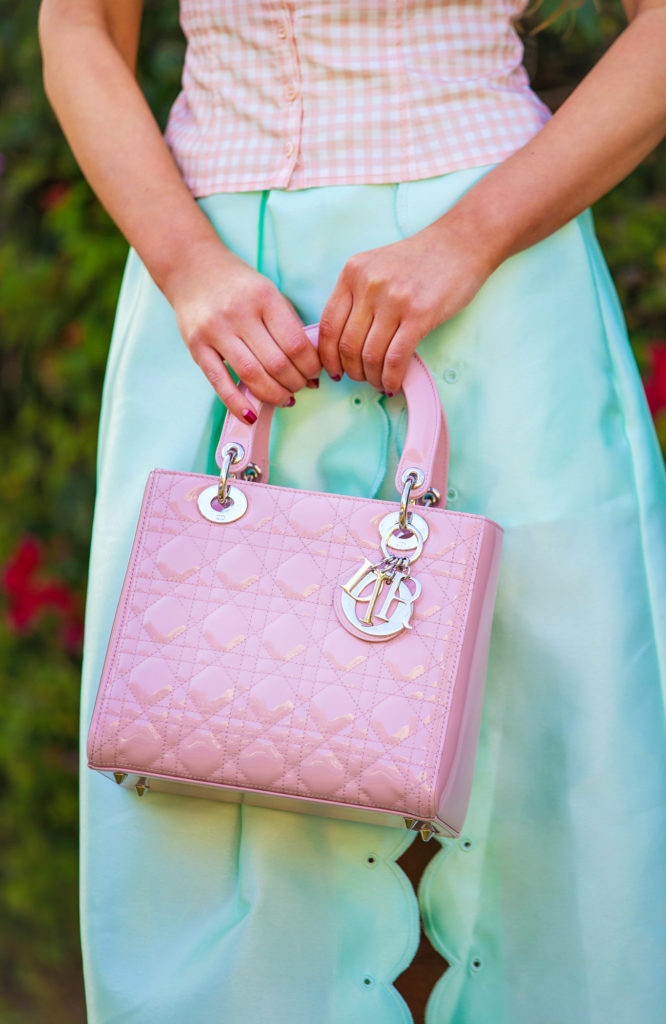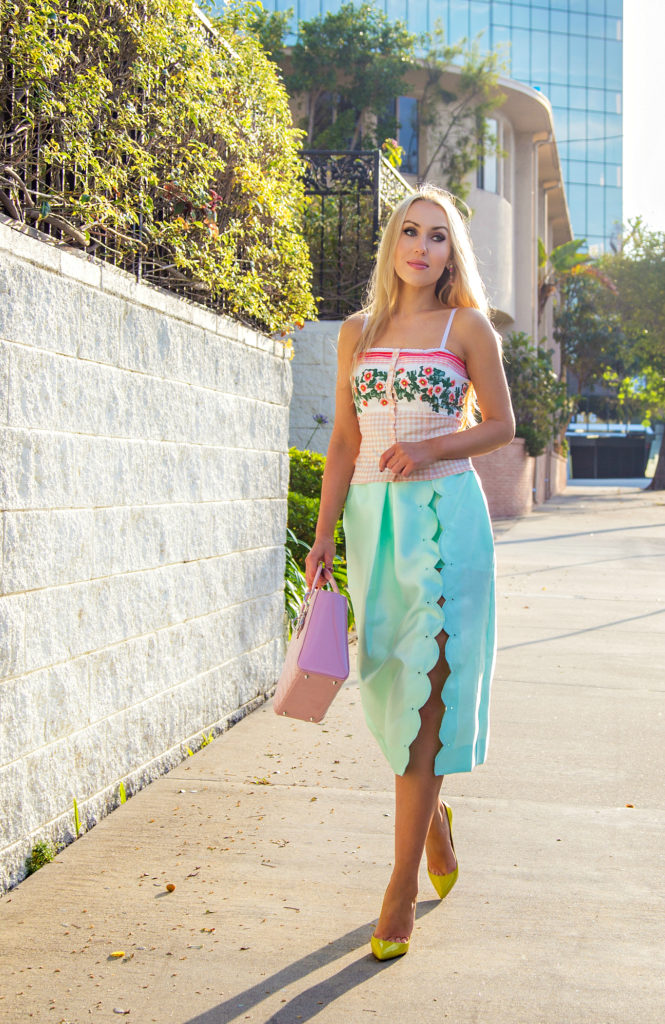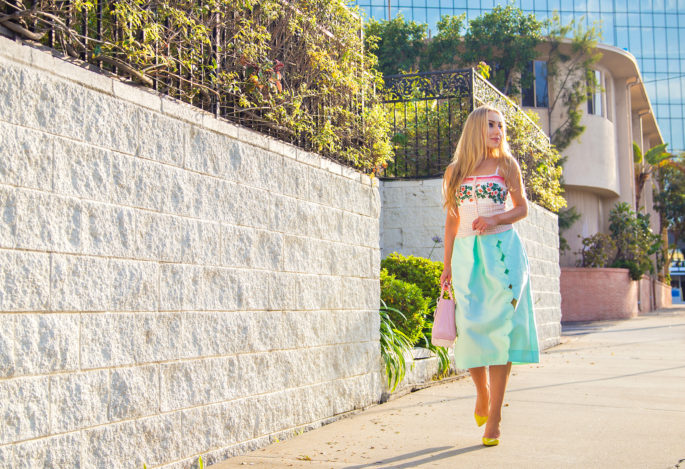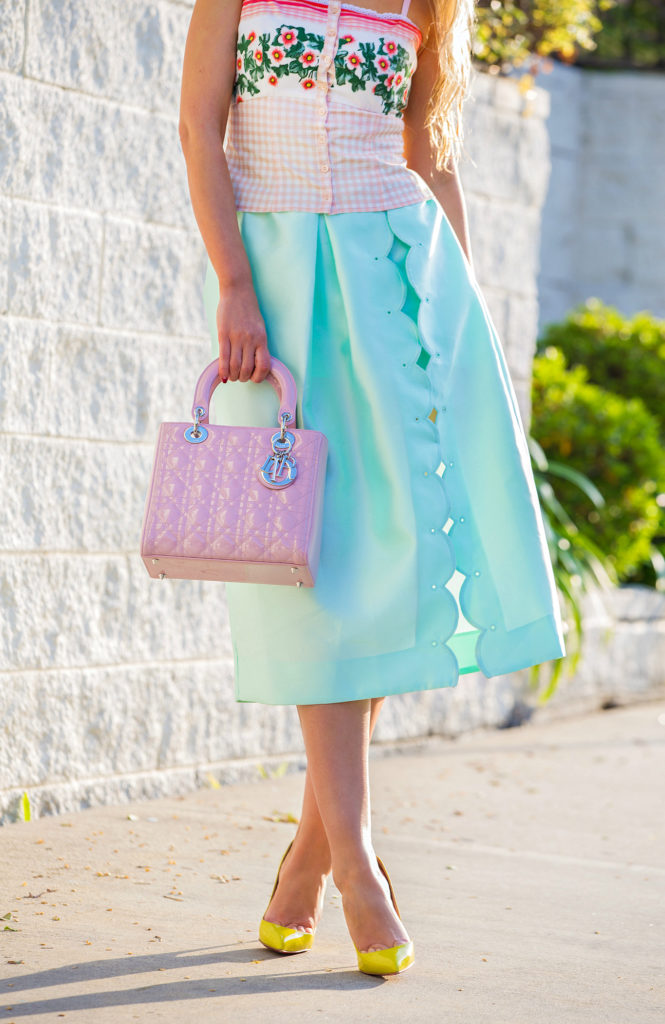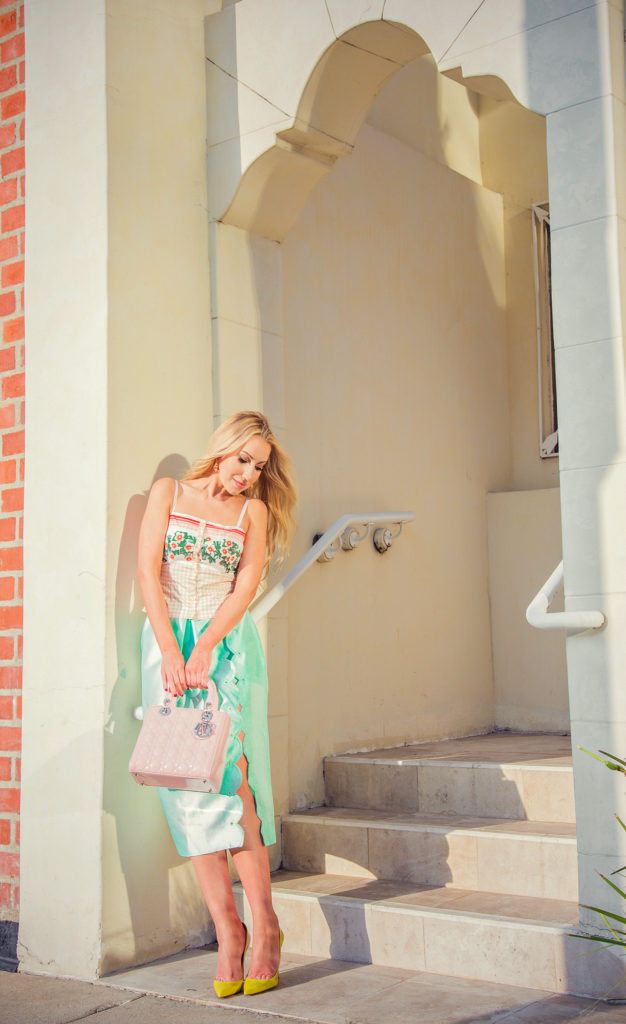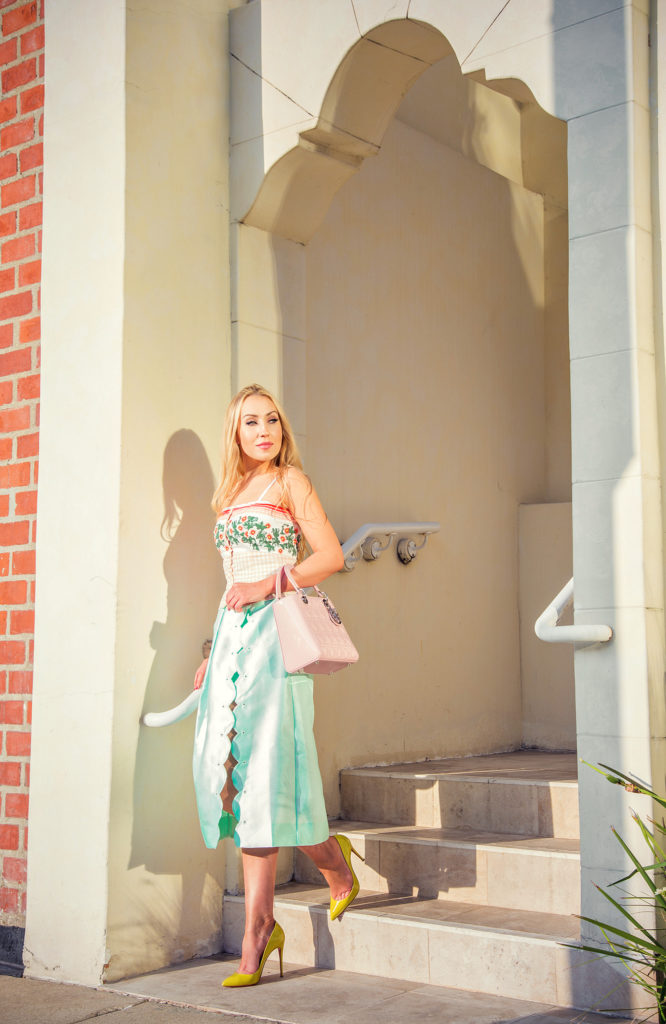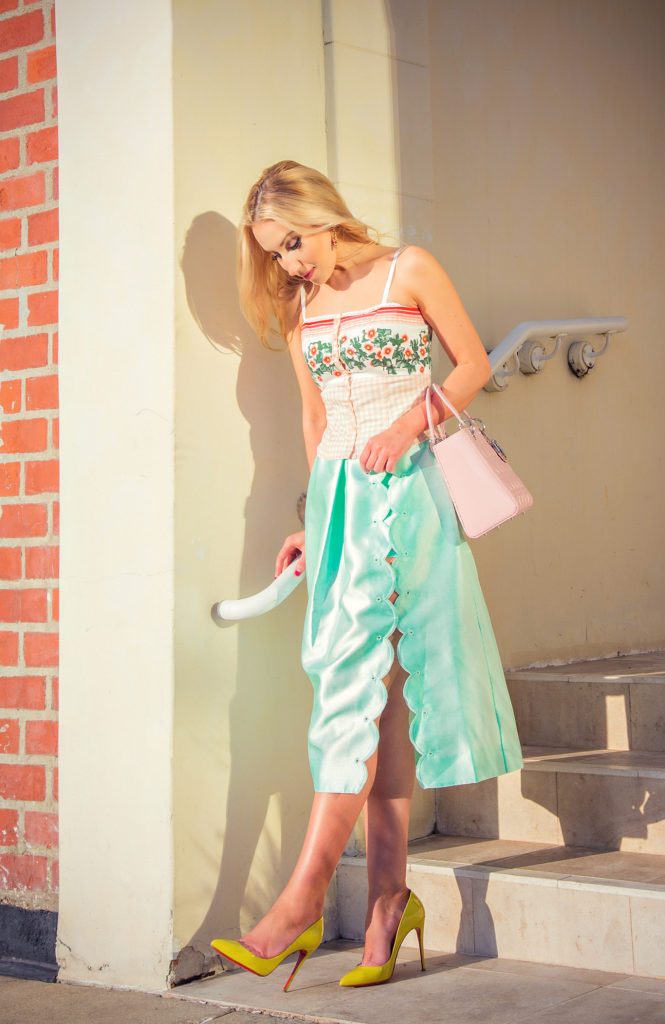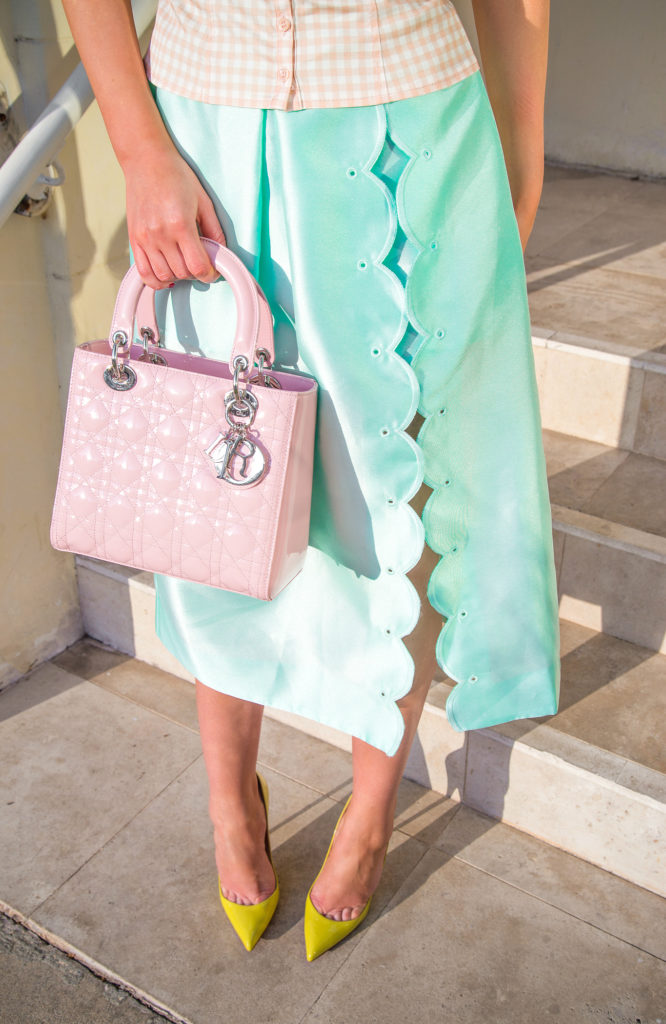 Top: Philosophy di Alberta Feretti (similar) 1 | 2 | 3
Skirt: Alice McCall 1 and similar in mint color 2 | 3 | 4
Bag: Dior (similar style) 1 | 2 also love these in pink 3 | 4
Pumps: Christian Louboutin (sold out in yellow) 1 | 2 | 3 and my favorites in yellow 4 | 5 | 6
I purchased this particular pair of Christian Louboutin pumps when I was on the hunt for perfect, classic but comfortable pumps by the aforementioned designer! I own several pairs of shoes by CL and lets just say most of the time it is quite torturous to wear them, though I still do in the name of fashion and vanity. This time my practical reasoning took over and made me look for comfort as well.
I was familiar with the CL Pigalle model but wanted to test So Kate and Pigalle Follies which were new to me. Look wise, I liked So Kate better because of their sleek exterior, but they did feel like my old Pigalle pairs, so I would have had to again give up on comfort. The Pigalle Follies though, felt like a perfect concoction of look and comfort. They fit like a dream and I knew they were a perfect match. Although I was very set on getting this new pair in a classic color – this happy yellow number just jumped at me with it's joy and excitement. If you ever want to make it difficult for me to choose, throw something yellow in the mix. It's that perfect color for me that goes well with all subdued pastels and taupes and also helps to style black (my love/hate color). I love having yellow in accessories as it's a perfect attention grabber that can make any " uneventful" or conventional color wise outfit pop.
Photography by Janice Reinold of Chasing Hiromi Photography