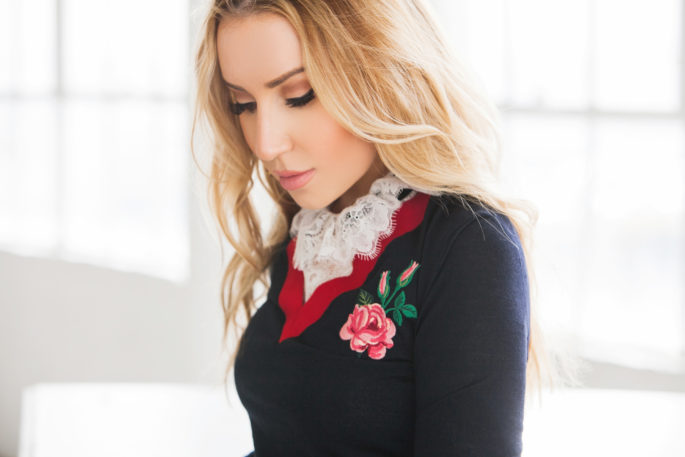 I am not ashamed to admit how much I love floral prints. It is probably one of the first patterns I reach to when it starts feeling like spring since it perfectly resonates with nature's happenings and our personal aspiration for warmer weather days filled with colorful blooms.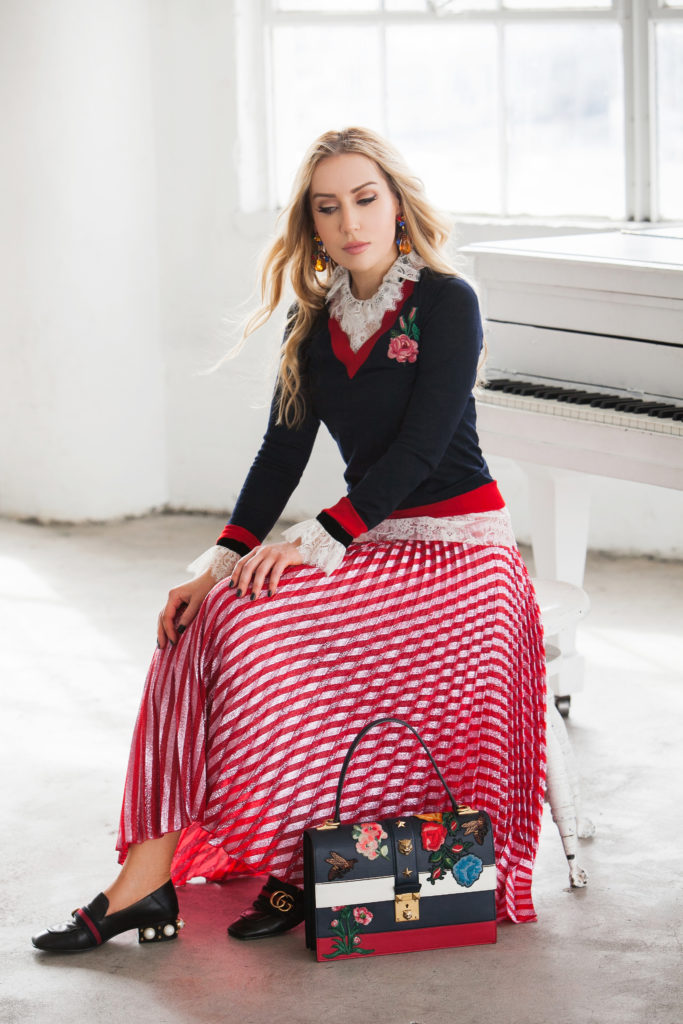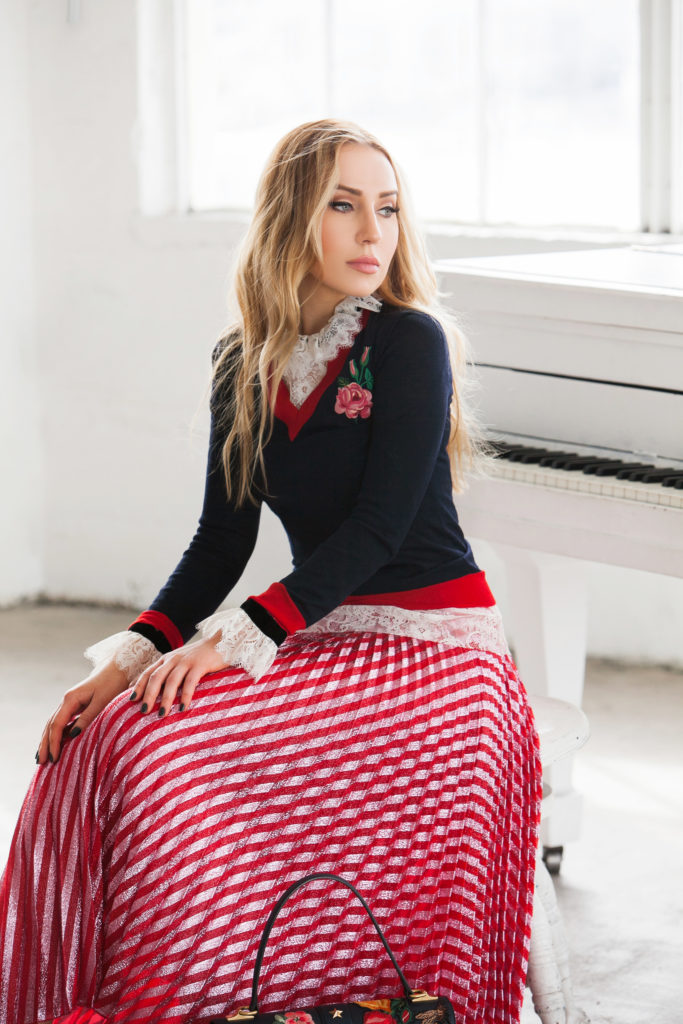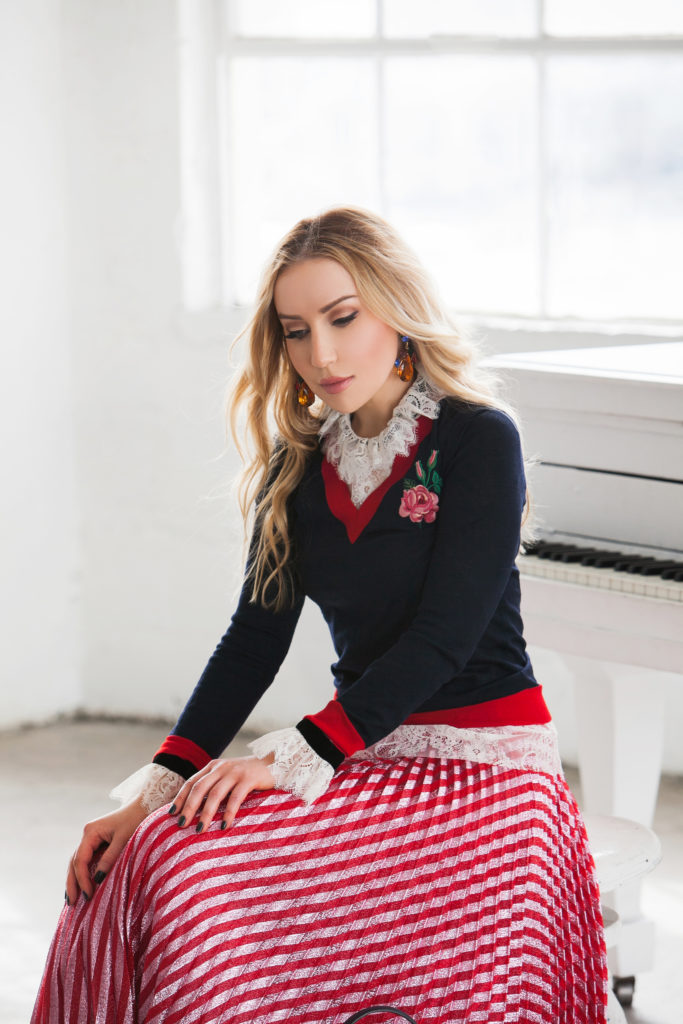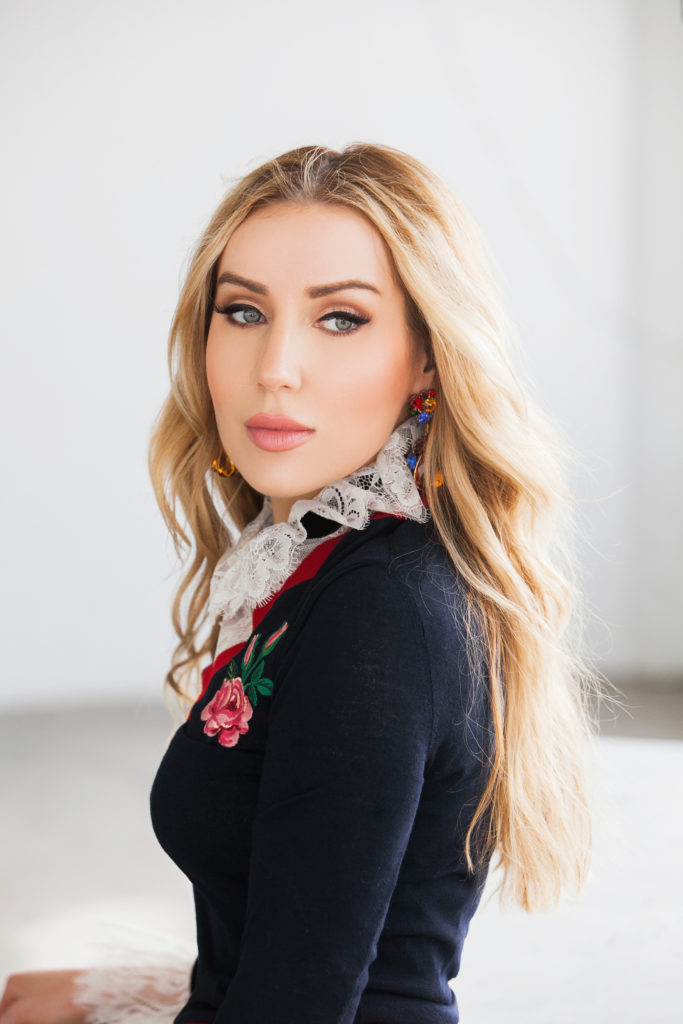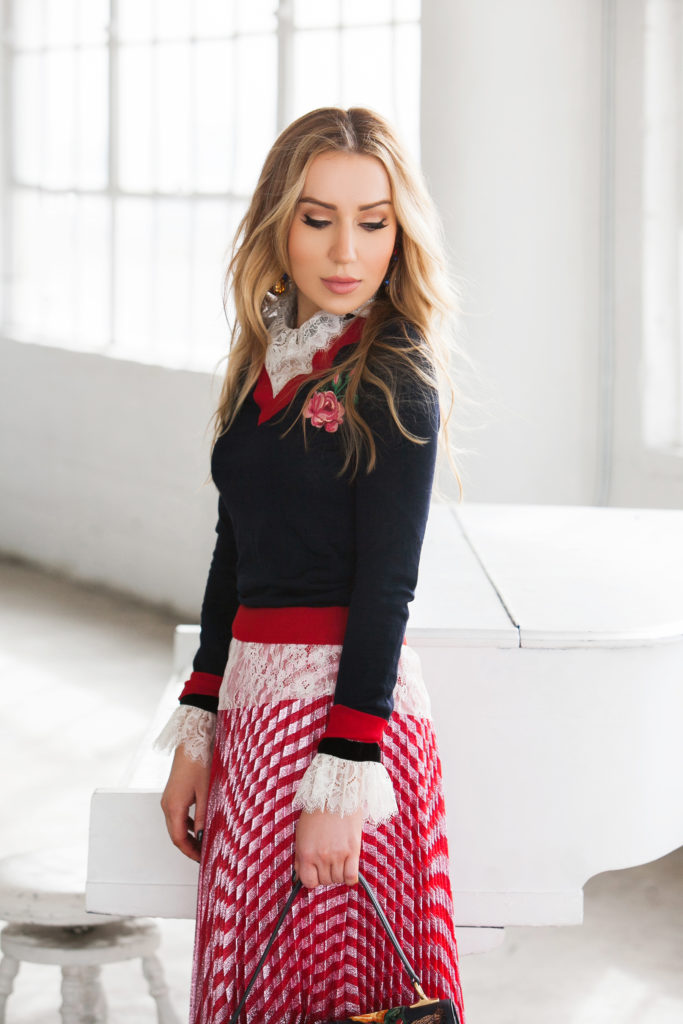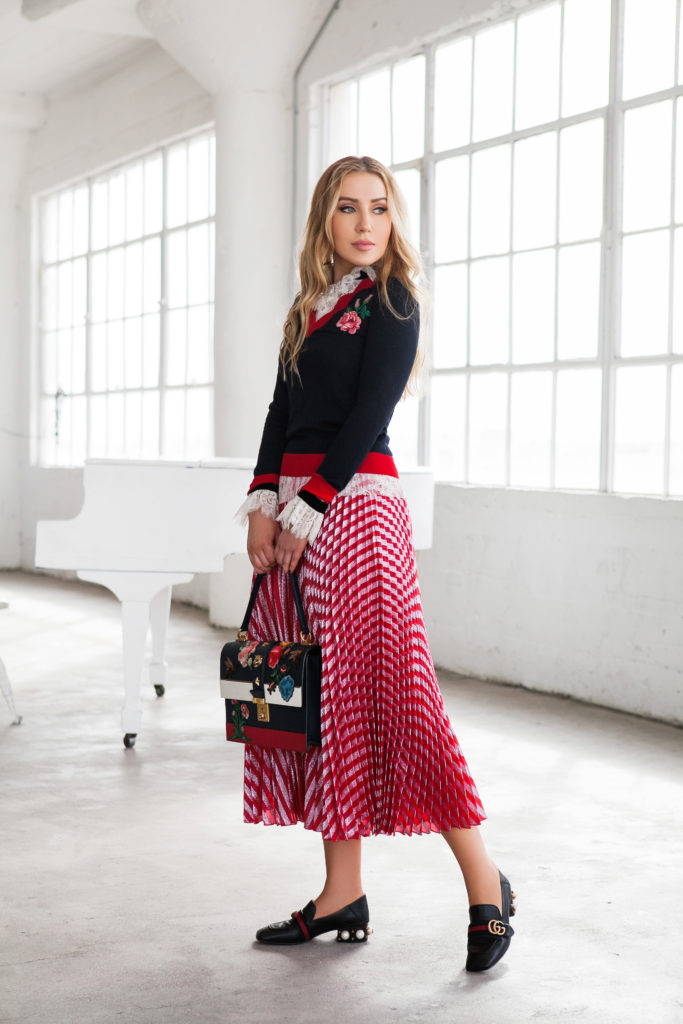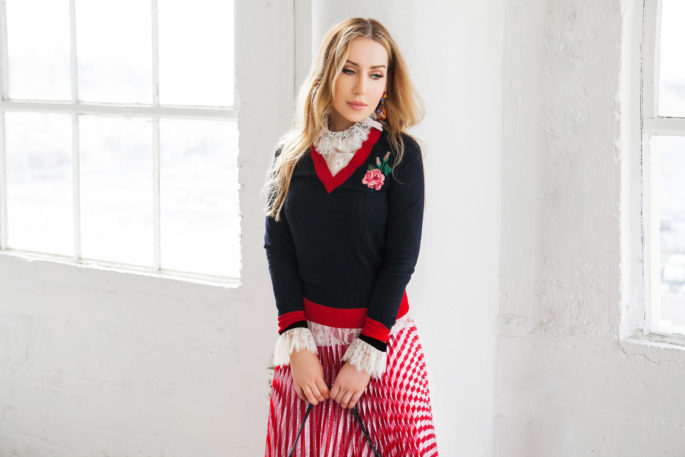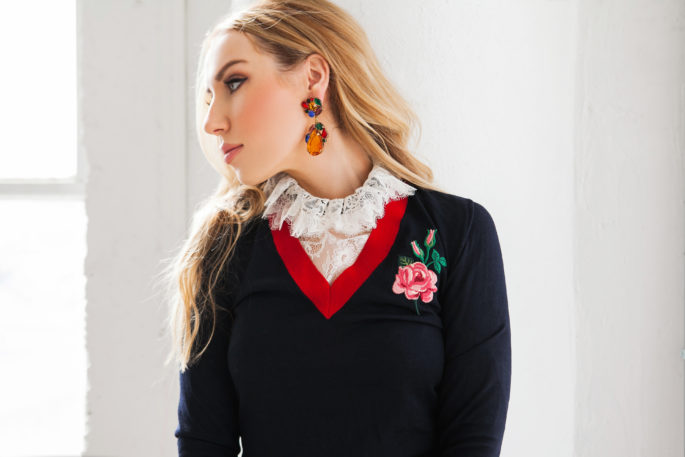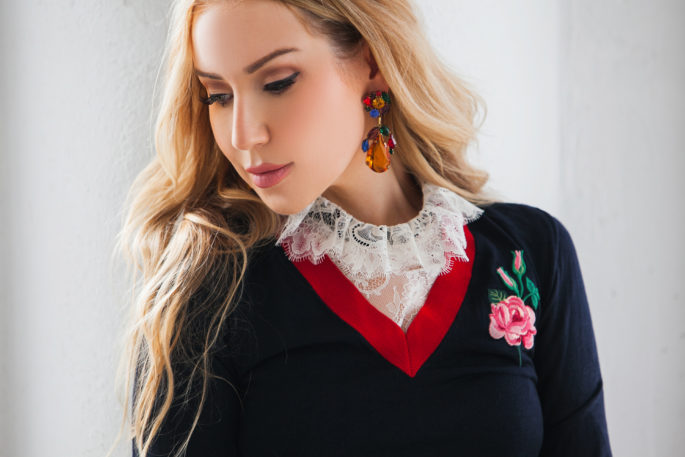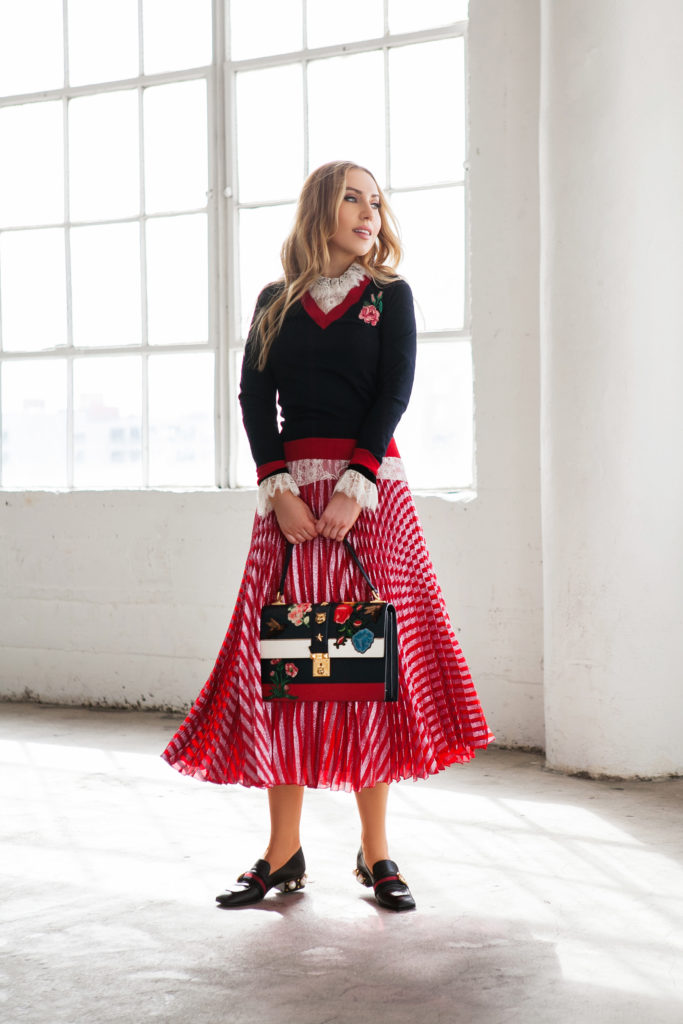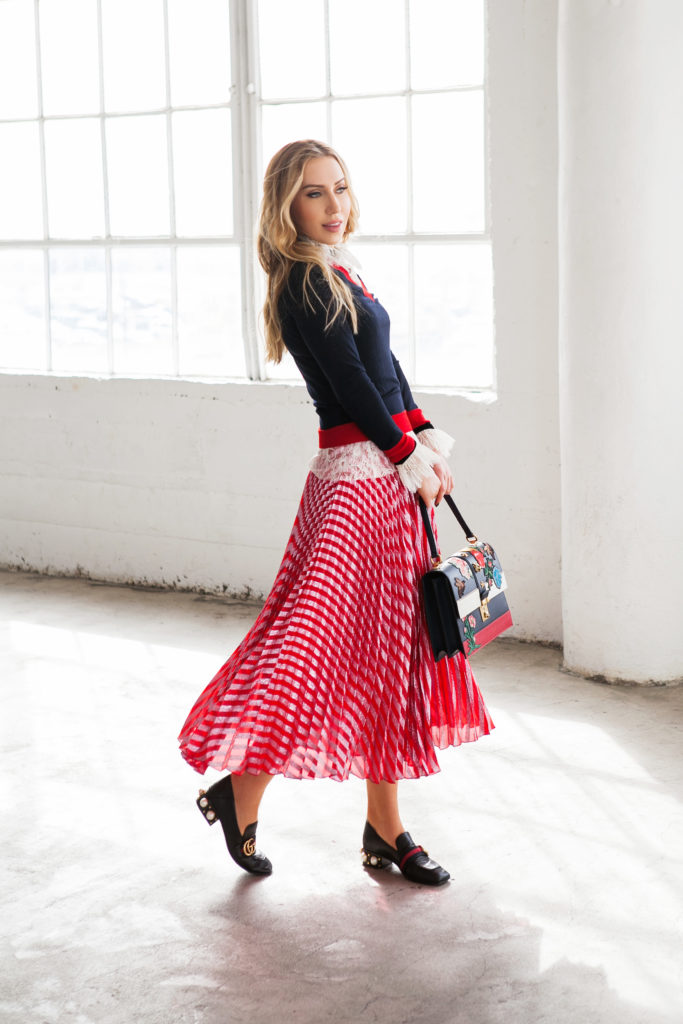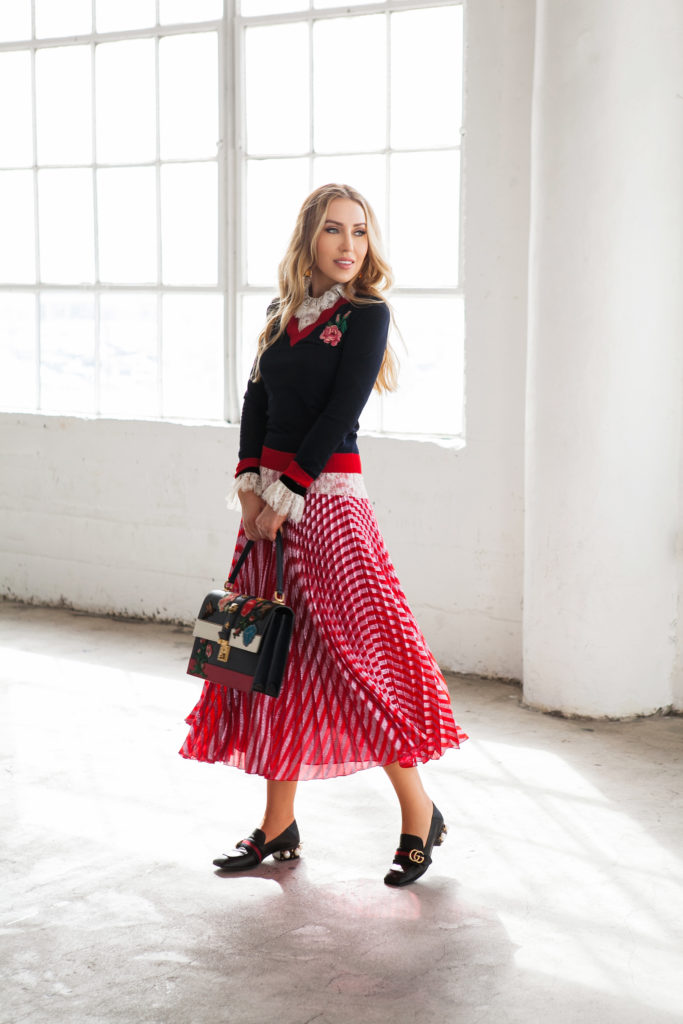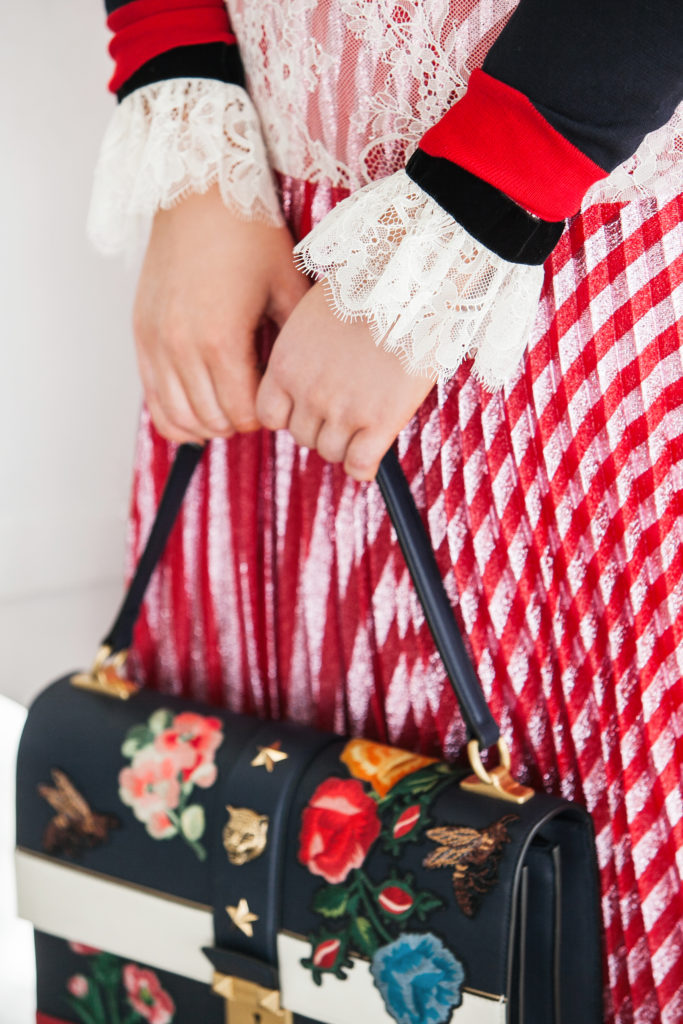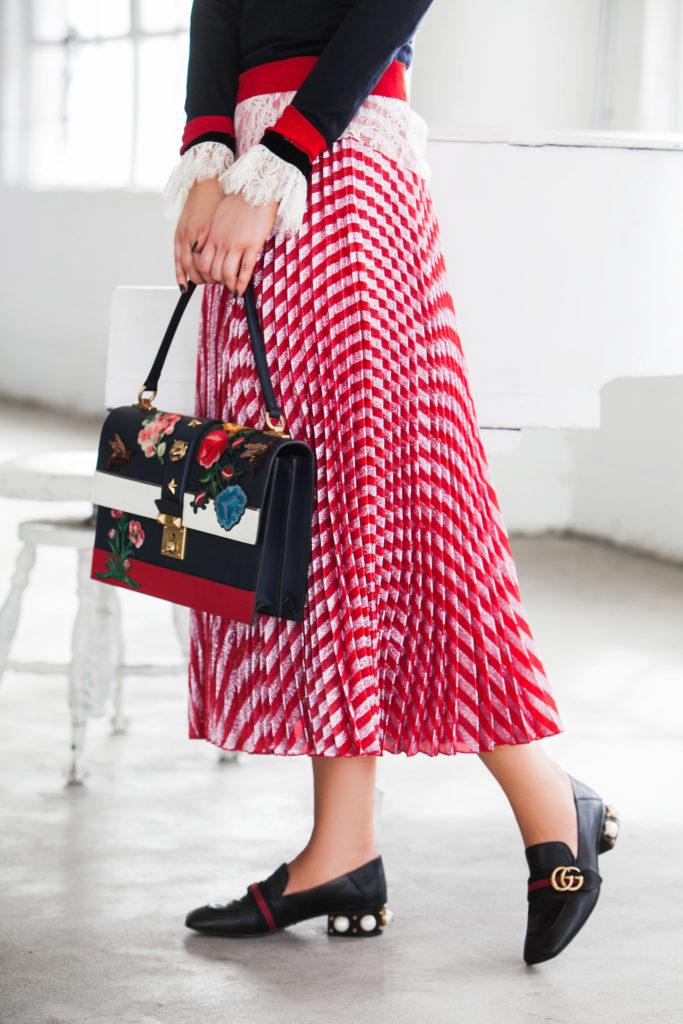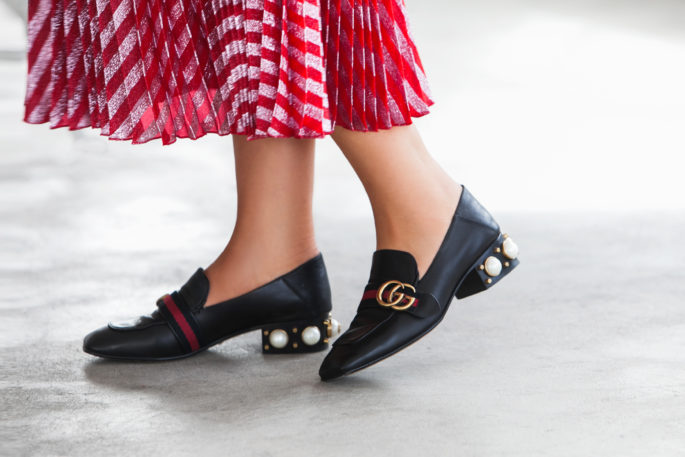 Sweater: Gucci similar 2 | 3 | 4 | 5 | 6
Skirt: Gucci similar 1 also current favorites 2 | 3 | 4
Loafers: Gucci 1 | 2 | 3 and in white 4 | 5 | 6
Bag: Gucci currently love 1 | 2 | 3 | 4
Top: Philosophy di Lorenzo Serafini current favorites perfect for layering 1 | 2 | 3 | 4
This little knit by Gucci is a perfect example of how you can do floral print subtly. I think even those who are not fans of the busy nature of the pattern might find this little embroidered detail quite delicate and understated, adding a romantic touch to a simple sweater. The same knit was released by Gucci with an attached white turtleneck piece. I went with the v-neck option though, as it allows more flexibility to play with layering. For the featured look today, I paired it with a lace number by Philosophy di Lorenzo Serafini, where the peeking collar and bell sleeves added an interesting touch to the whole look and coordinated with the pearl detailing.
I love when designers give options for similar pieces or prints in their collection, so you can choose an item that suits your style better and truly enjoy something in the design and shape that is just perfect for you.
Photography by Mila Zvereva