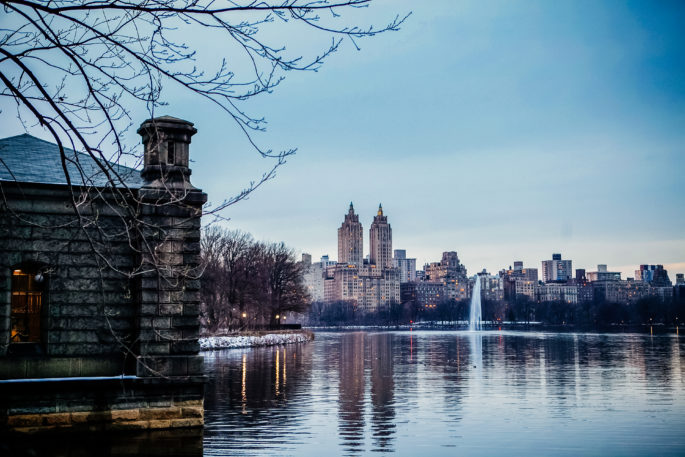 Central Park never ceases to amaze me. Not a single visit to NYC goes without a little stroll, regardless of the season or temperatures outside.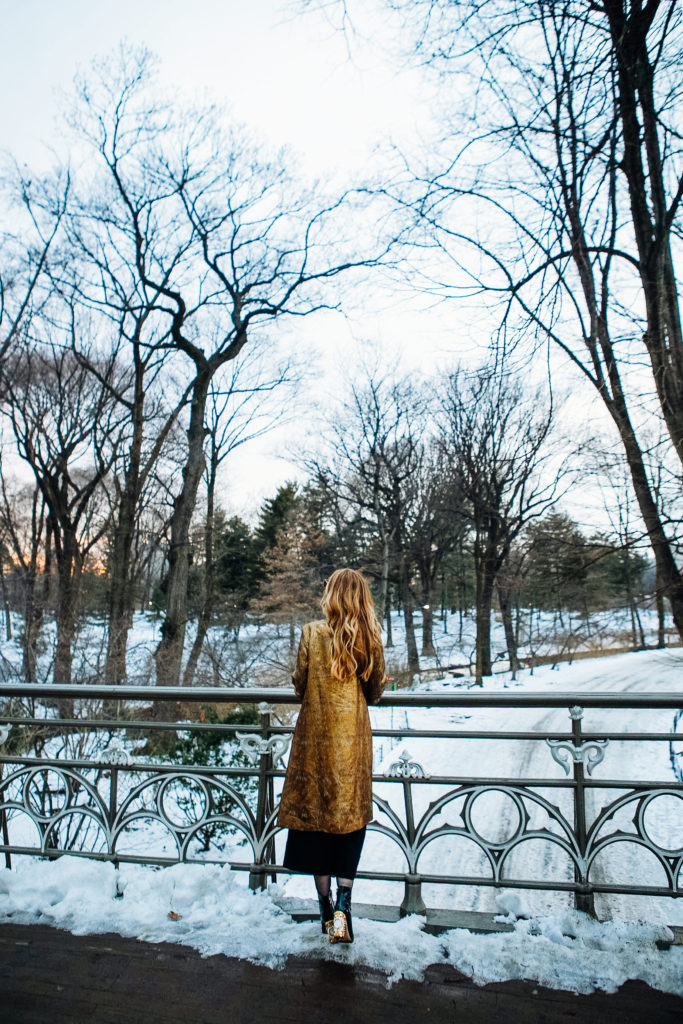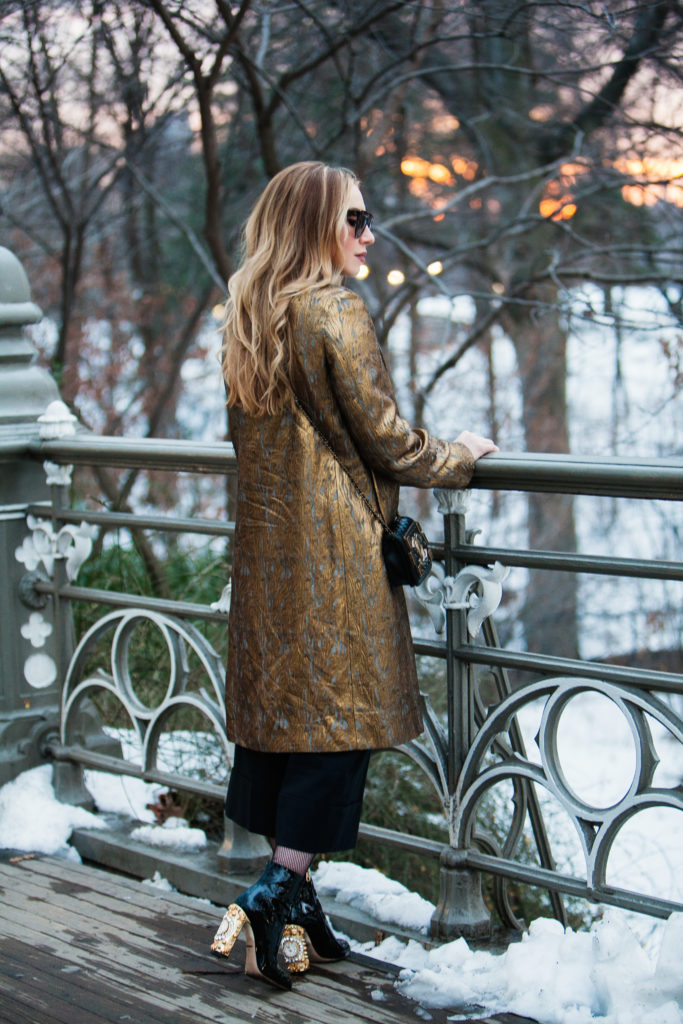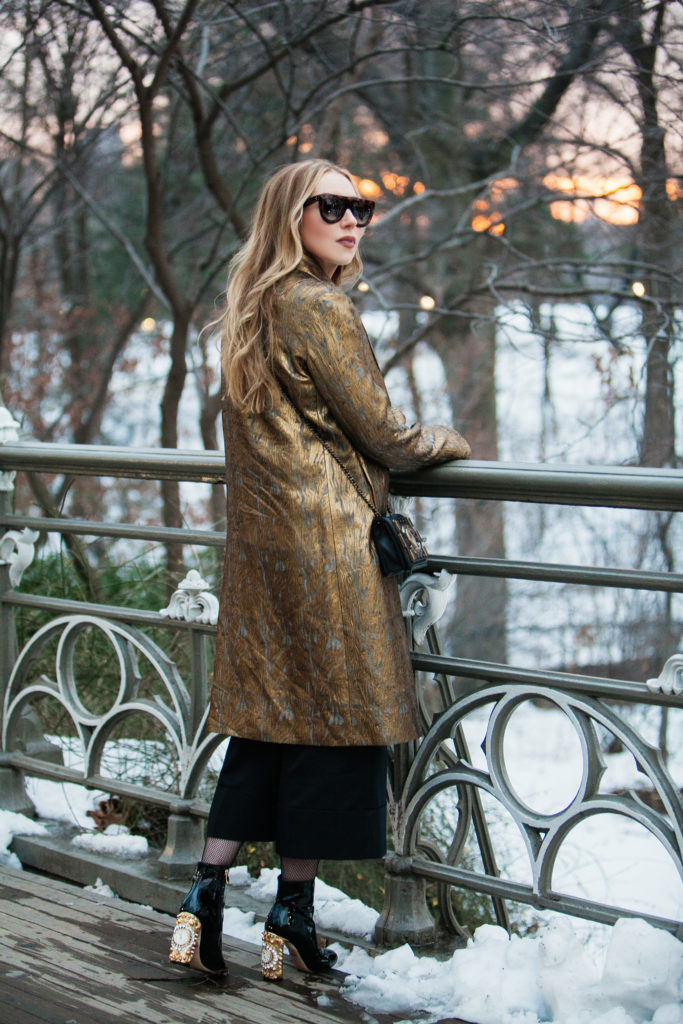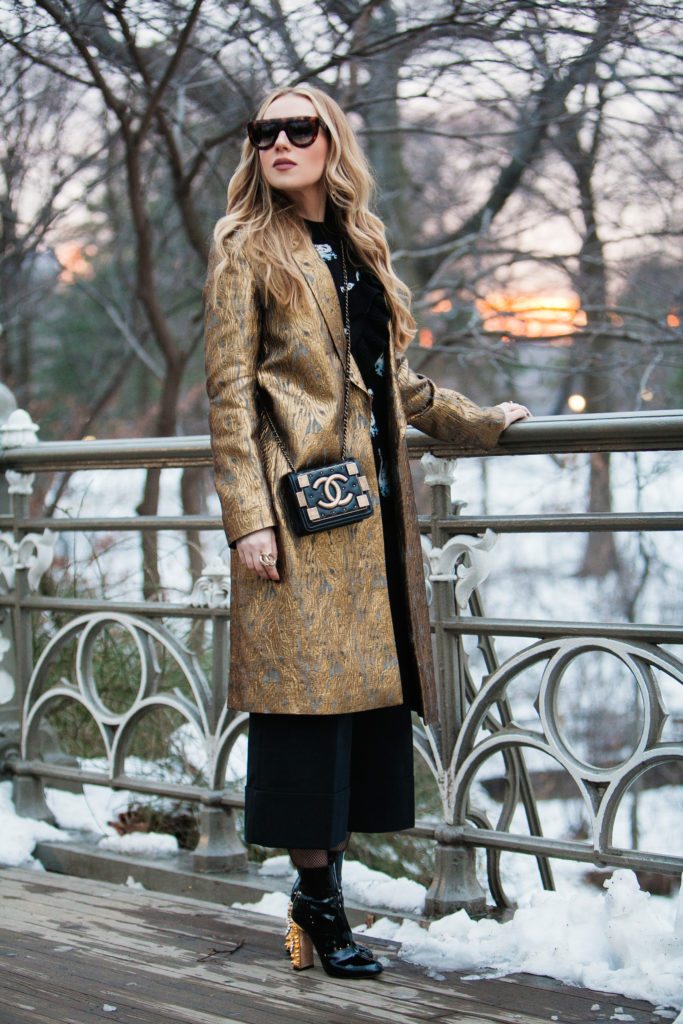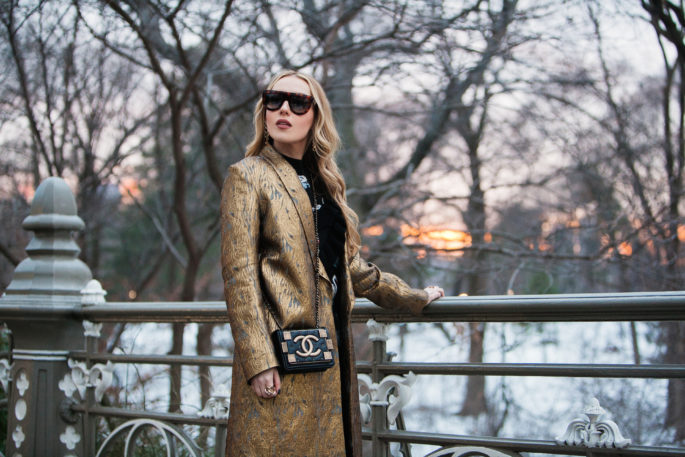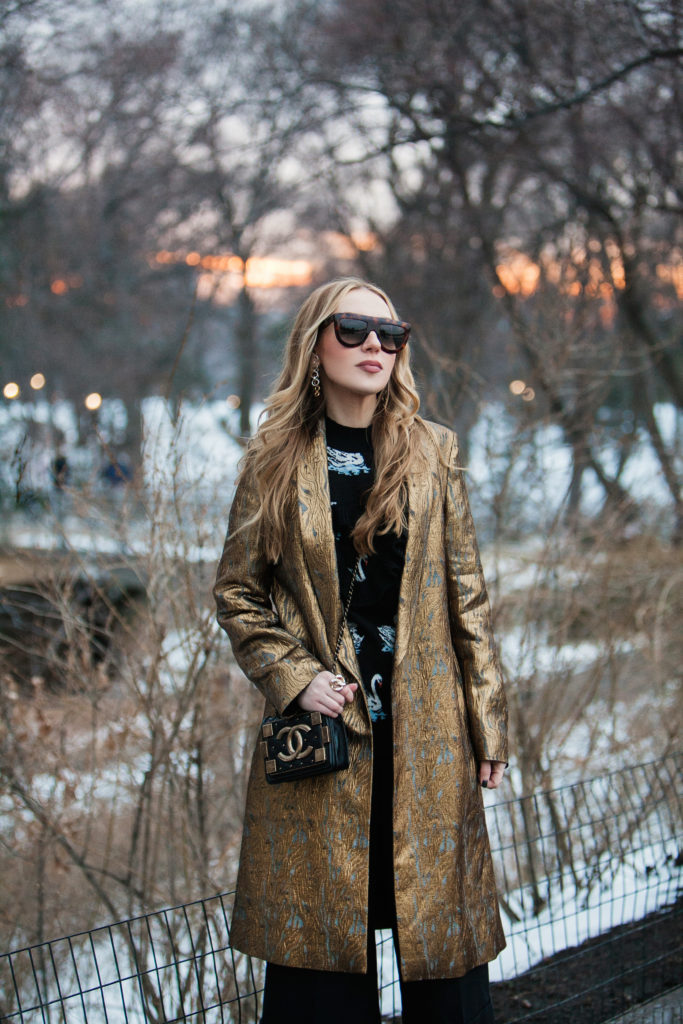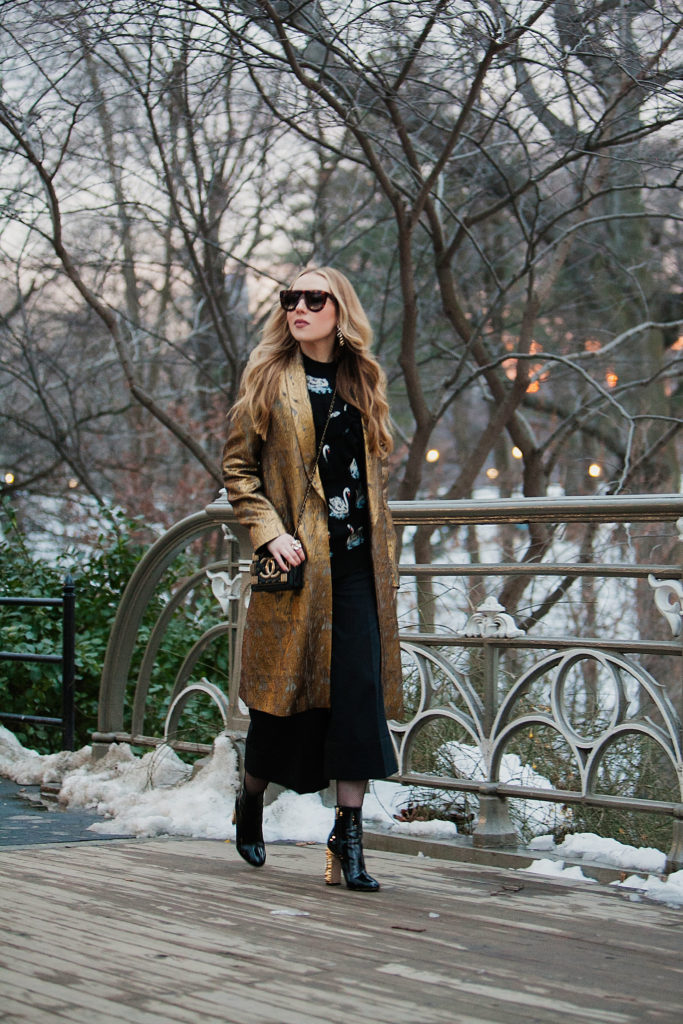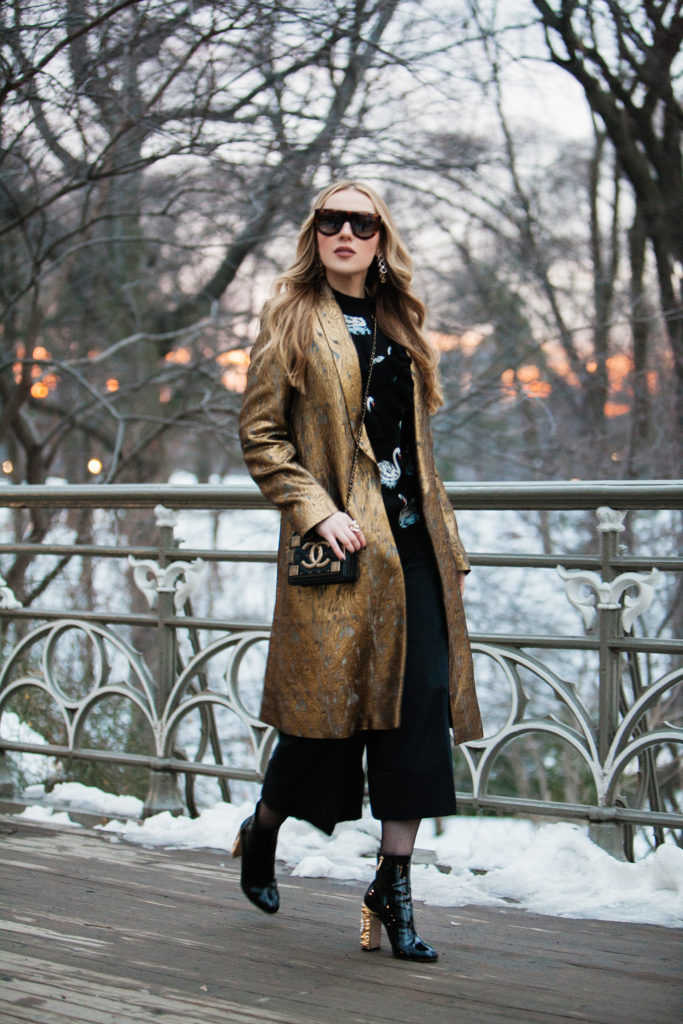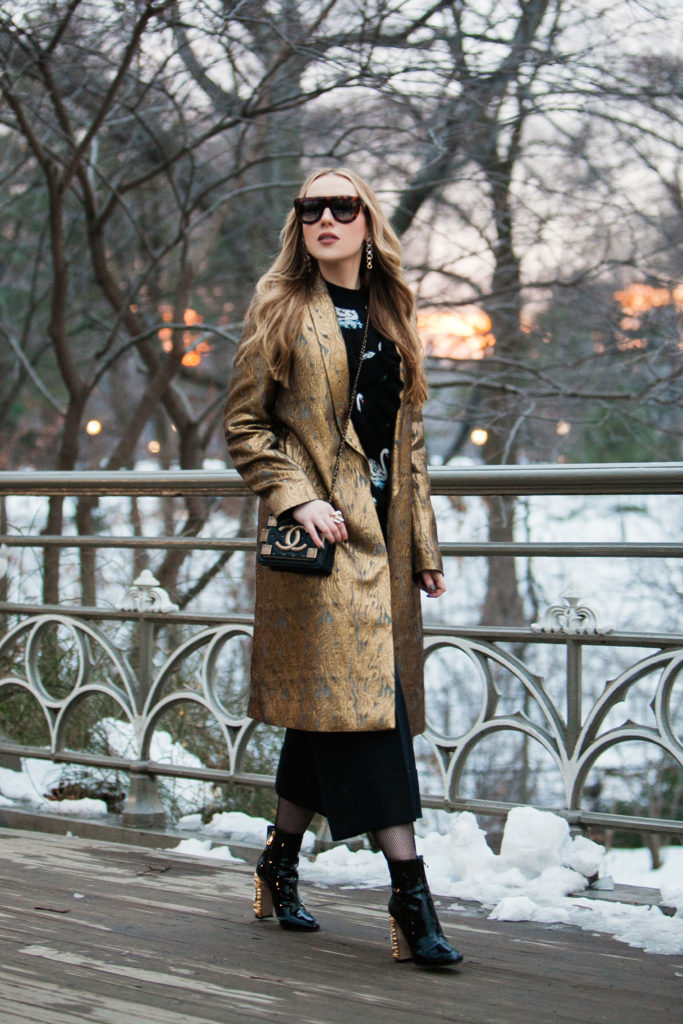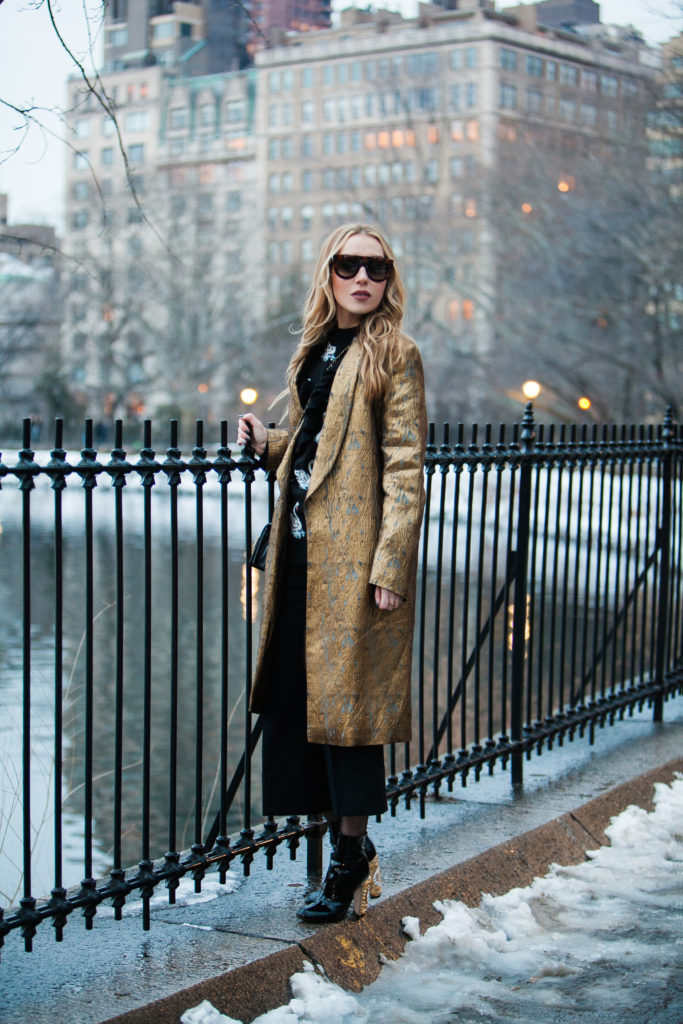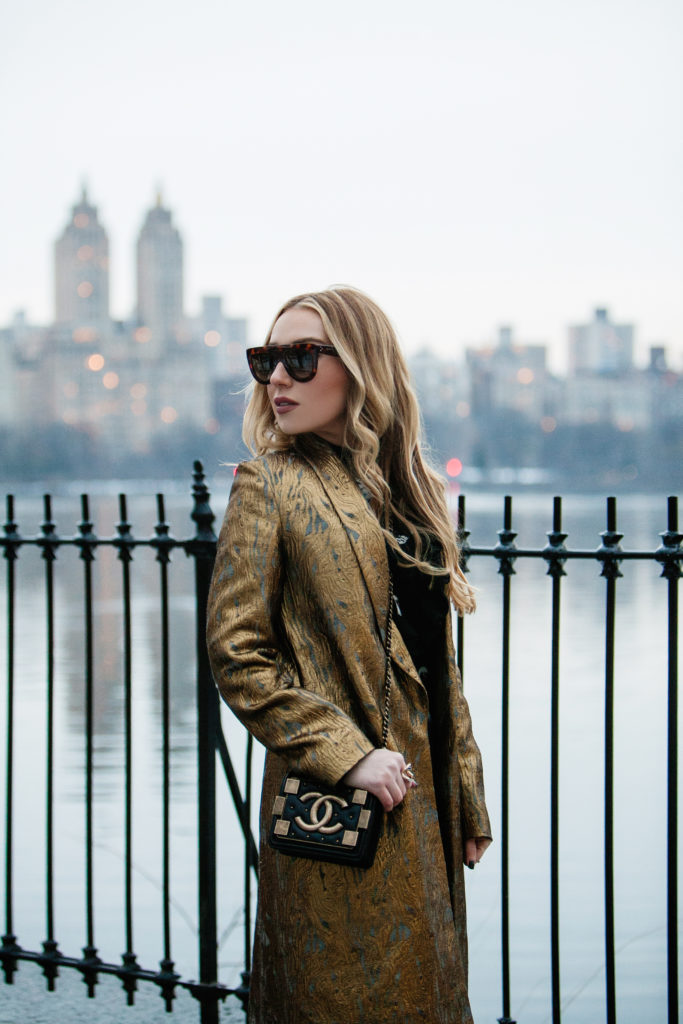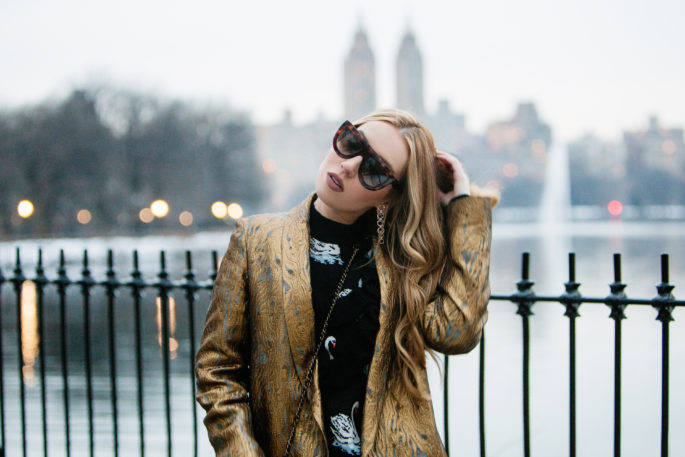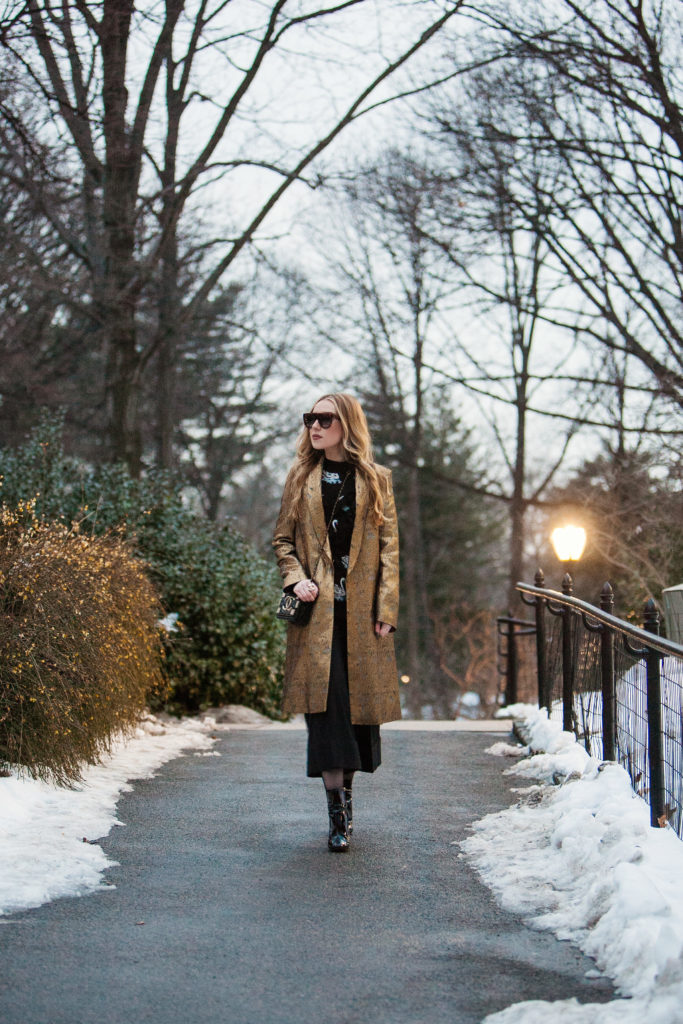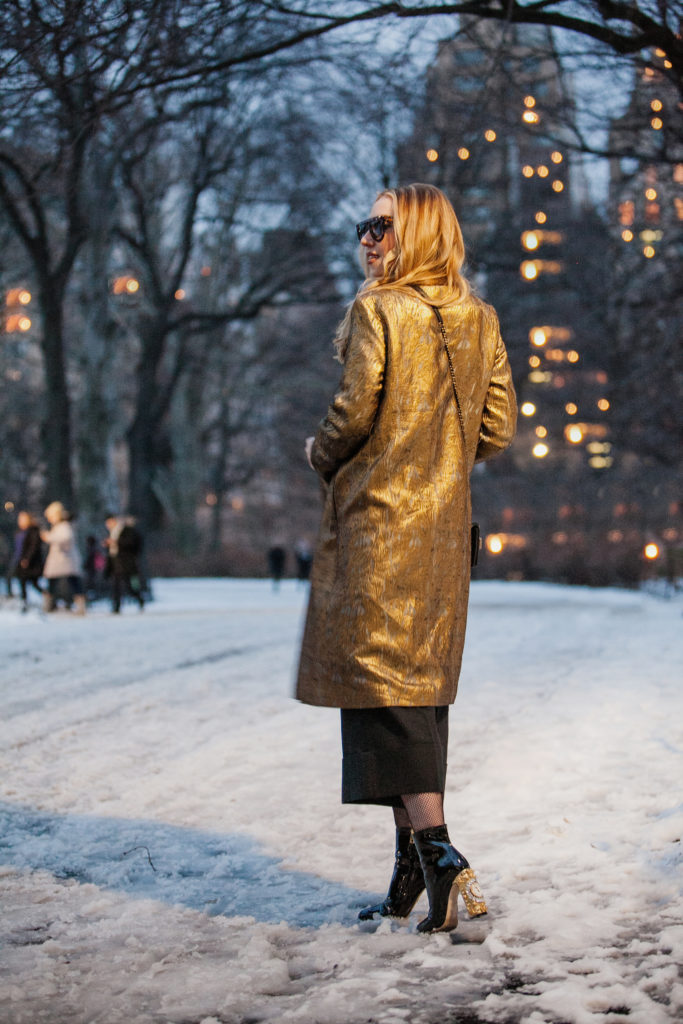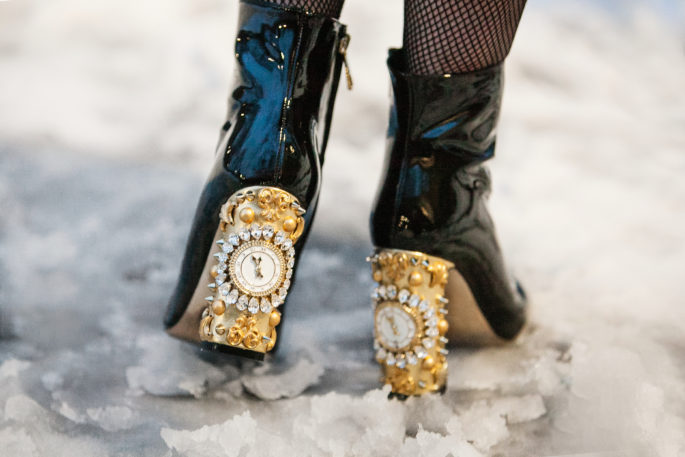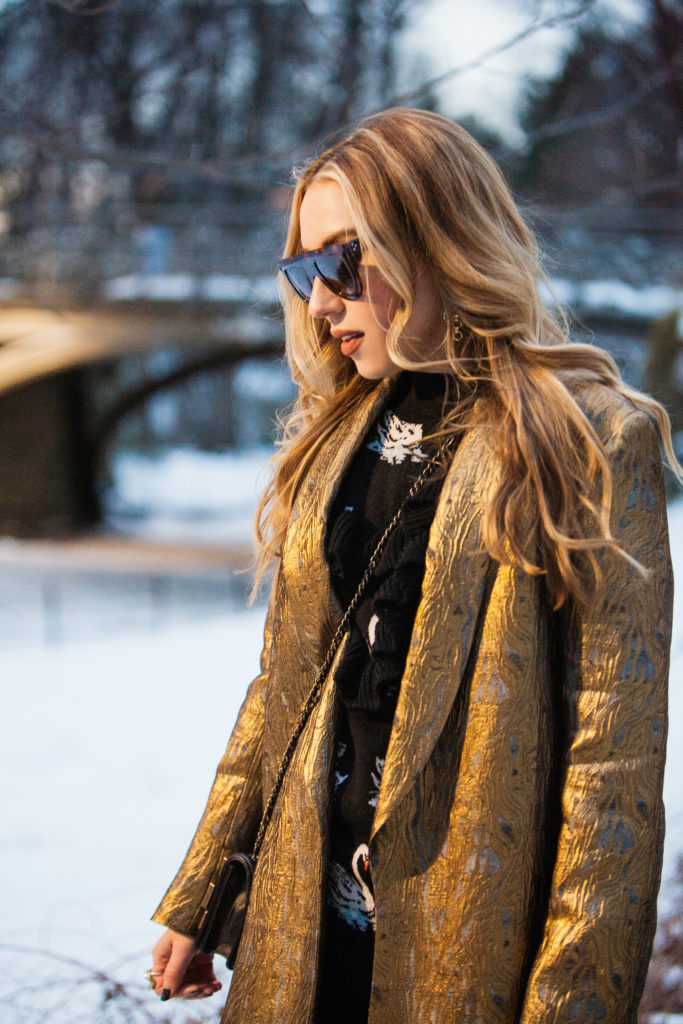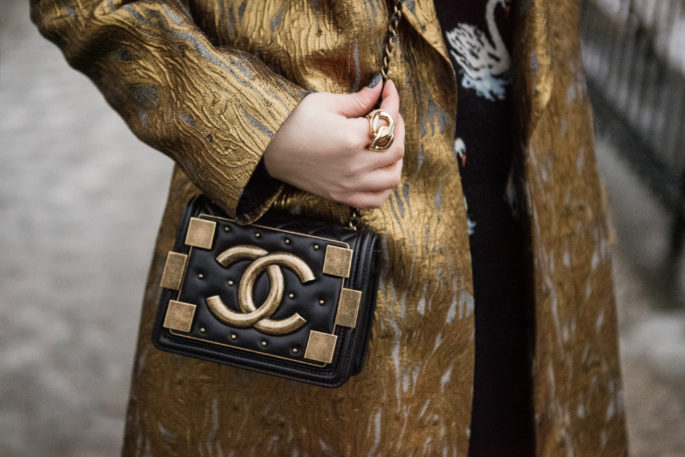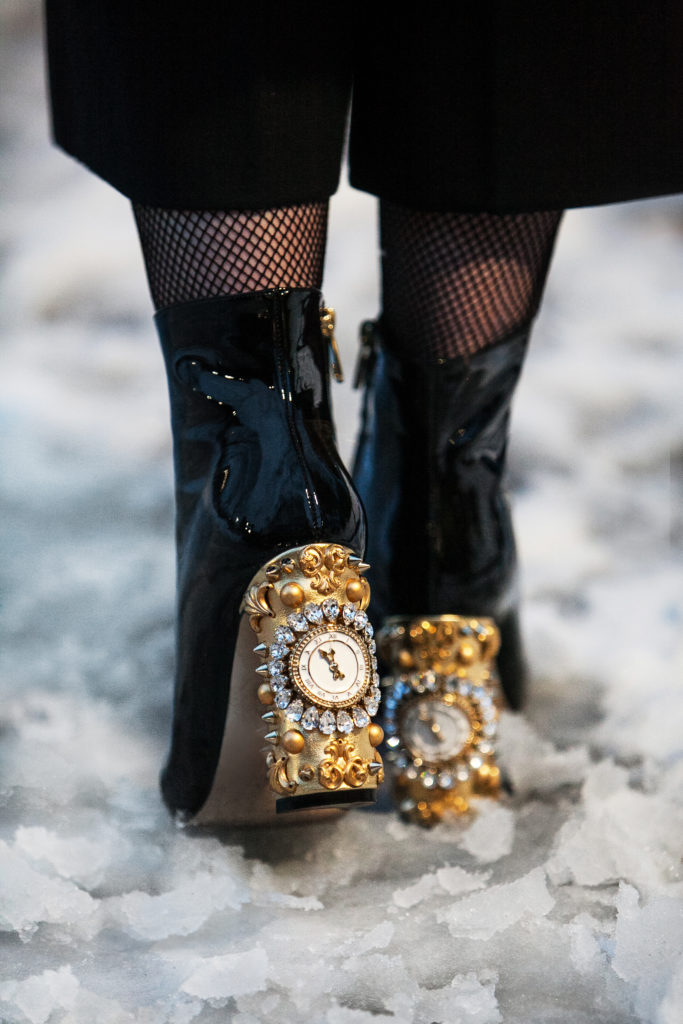 Coat: Dries Van Noten current brocade picks 1 | 2 | 3 | 4
Sweater: Stella McCartney
Culottes: Tibi 1 | 2 | 3 | 4
Boots: Dolce Gabbana current embellished heel picks 1 | 2 | 3 | 4 | 5
Bag: Chanel
Sunglasses: Celine
Ring and Earrings: Dior
Tights: Asos
Lips: MAC in Burnt Spice
This past NYFW in February I found myself often in the areas nearby the park and even though the park is never empty it happened to be one of the less crowded spots in the city during fashion week.
The look featured today coincidentally coordinated colors with the sunset at Central Park: the gold brocade of the coat perfectly popped against the combination of gloomy and fiery red hues of the sky. Reflection from the left over snow post-blizzard bounced a sheen off the details in a quite unique way as well.
Sometimes nature and weather work with you and for you. That's why I try to appreciate the beauty of it, even if I can't feel my fingers, lips and tip of my nose after the time spent stargazing at the sunset's color palette.
Photography by Mila Zvereva