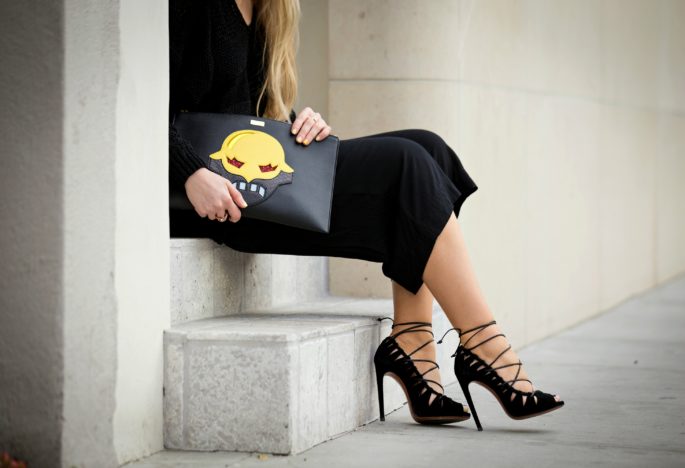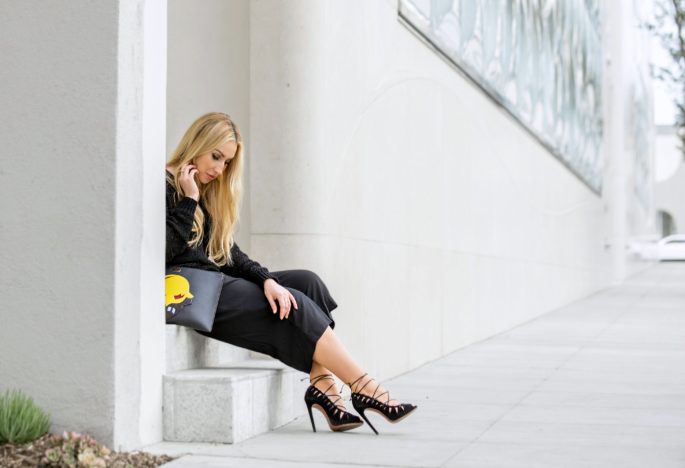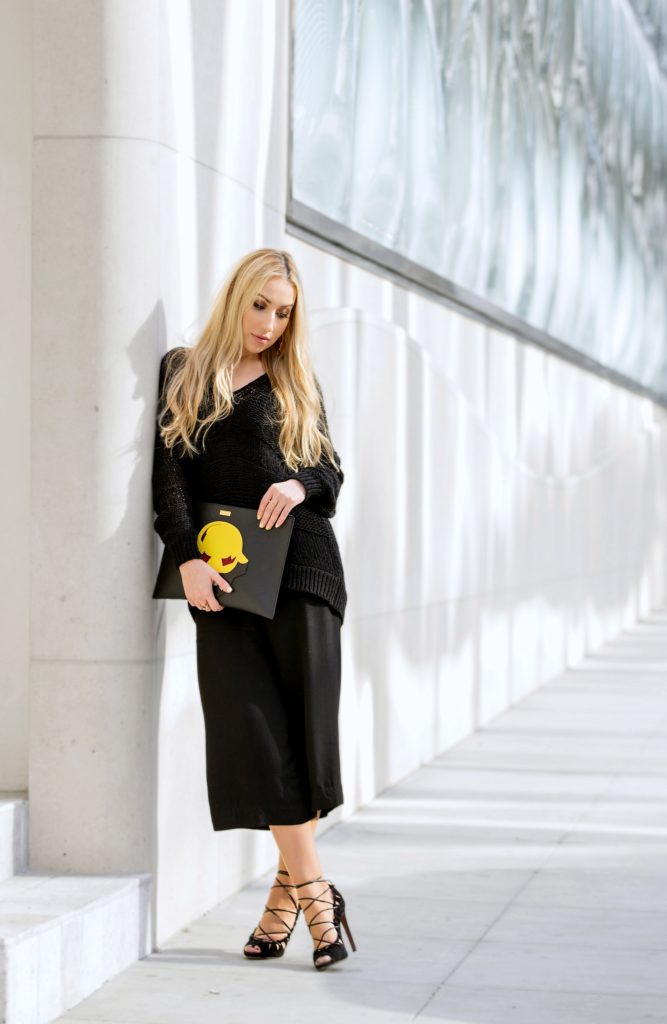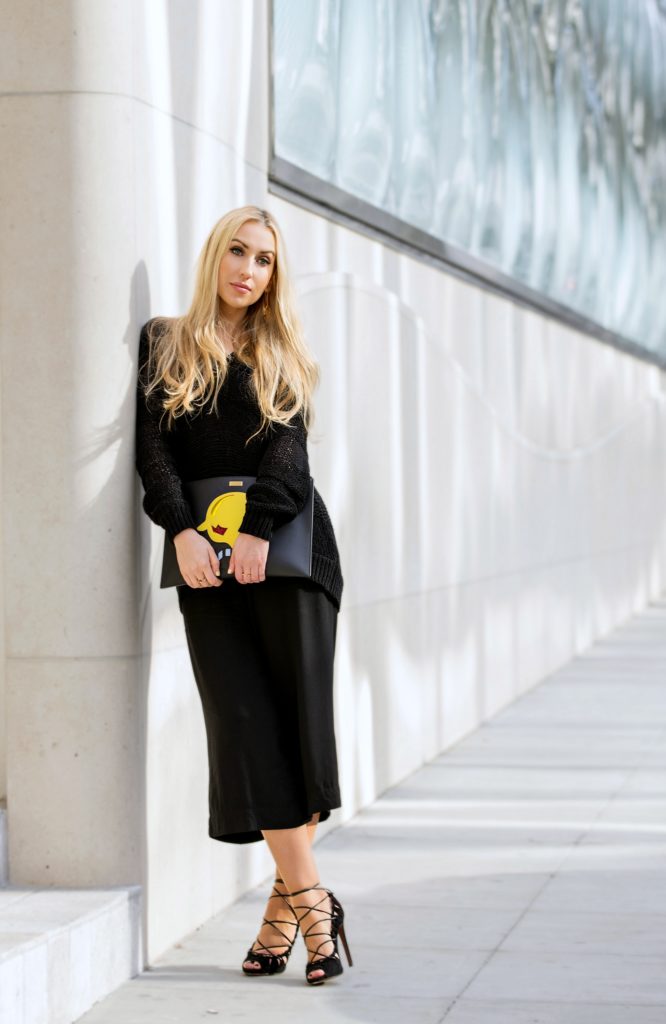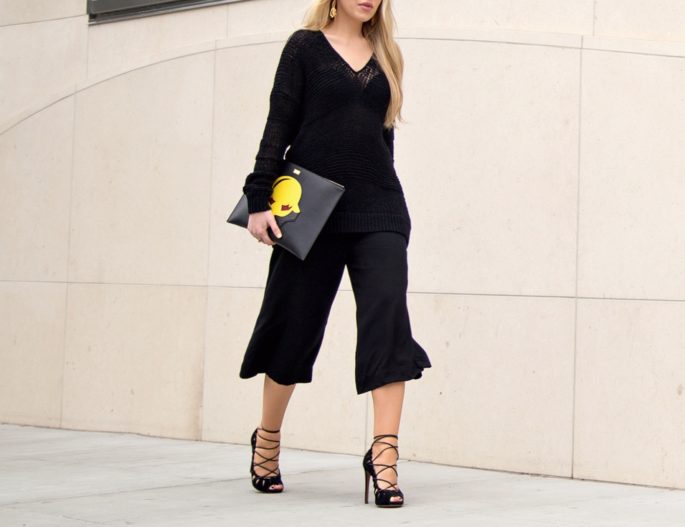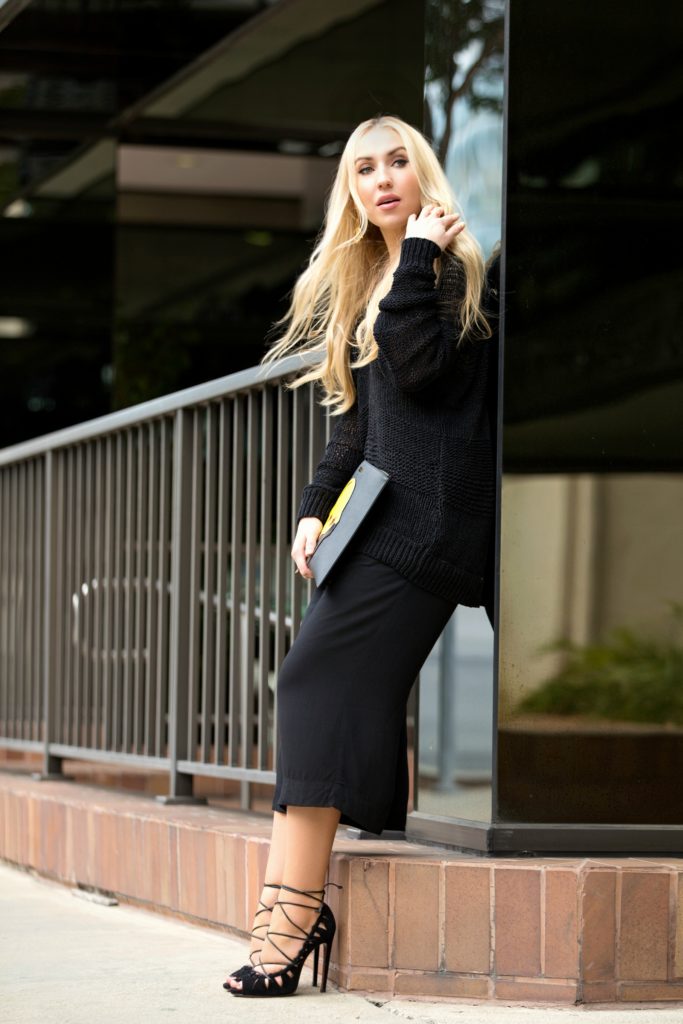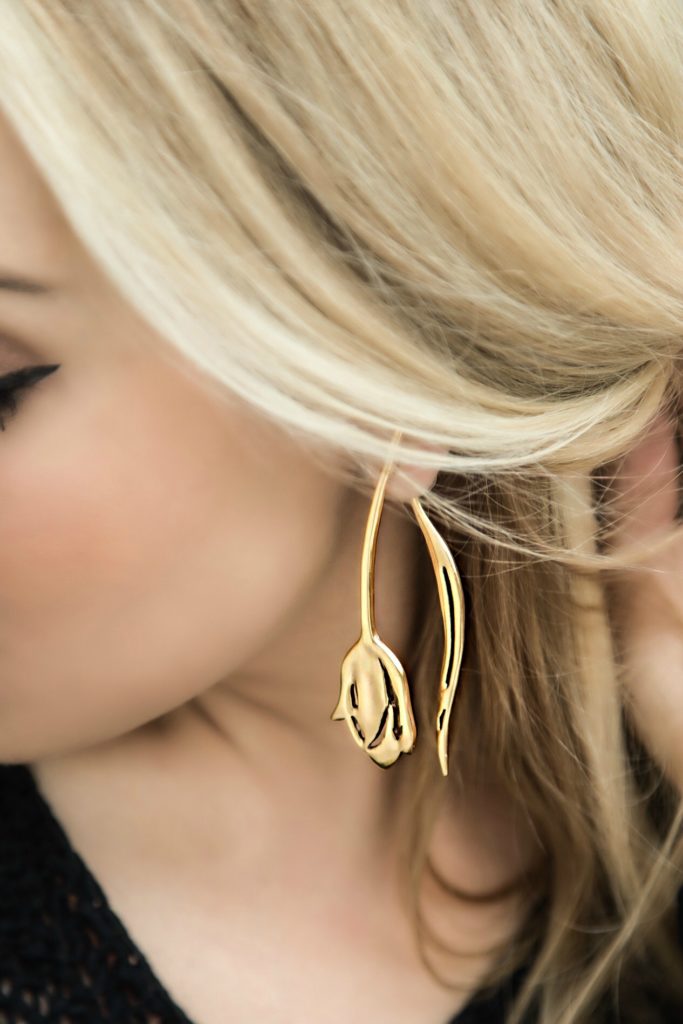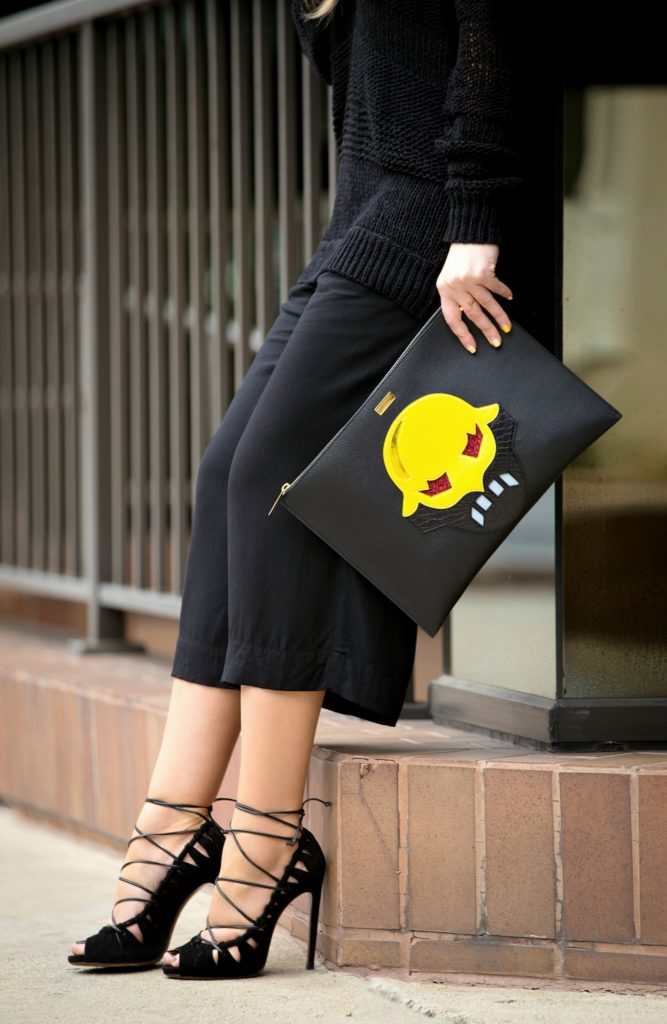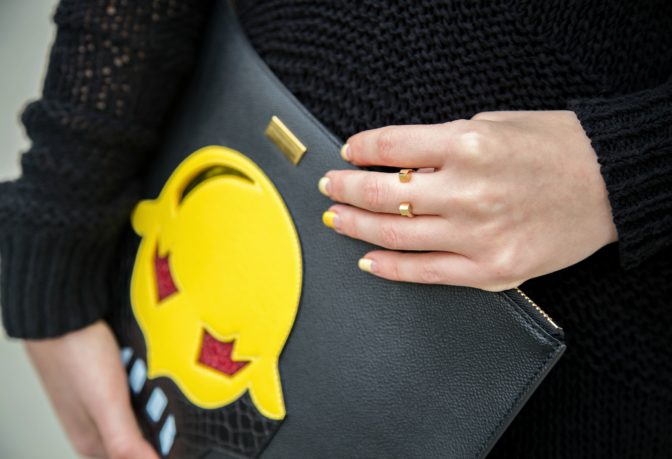 Sweater: Vince  1 | 2 | 3 | 4
Culottes: Dolan (similar) 1 | 2 | 3
Sandals: Alaia (similar) 1 | 2 | 3 and my picks for budget friendly options 4 | 5
Clutch: Stella McCartney 1 | 2 | 3 and these 4 | 5
Earrings: Oscar de la Renta 1 
Ring: Vita Fede
When it comes to accessorizing I do like to mix things up and add a carefree fun piece to give a whimsical twist if I feel like it. Most of the times it will be a focus piece with a pop of unexpected color or a conversation grabber with an interesting texture, shape or print. As for print, I tend to like themes with animals, nature, flowers or some interesting abstract creations. 
I have never been into any type of heroes or comic book characters with supernatural powers. They just don't appeal to me. Even nowadays, a talented cast of actors or a great group of friends would have a hard time convincing me to take a look at a new movie premier featuring those types of characters.  
However, this particular clutch by Stella McCartney was on my mind as soon as it hit the stores and fashion publications. I was torn: it is not something I would normally reach out to get.  It has a super hero theme, not exactly my cup of tea, but it was fun and the type of piece that would definitely make any classic, mainstream, no-brainer outfit more creative and definitely brighten it up. Plus one of my all time favorite combinations is yellow and black so this little fellow ended up joining my collection of handbags as something unexpected, refreshing and quite innovative.