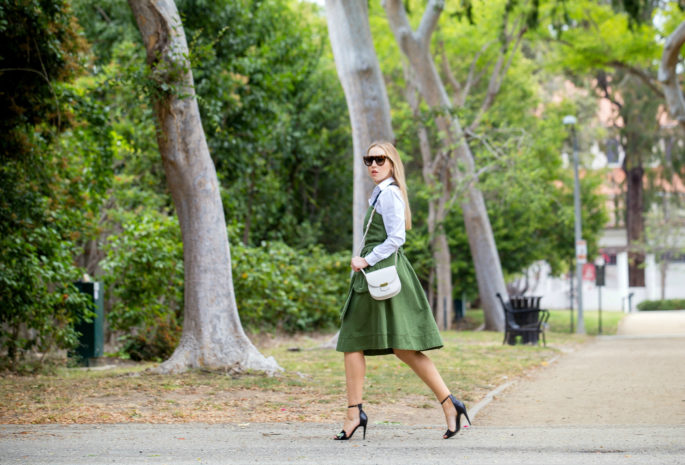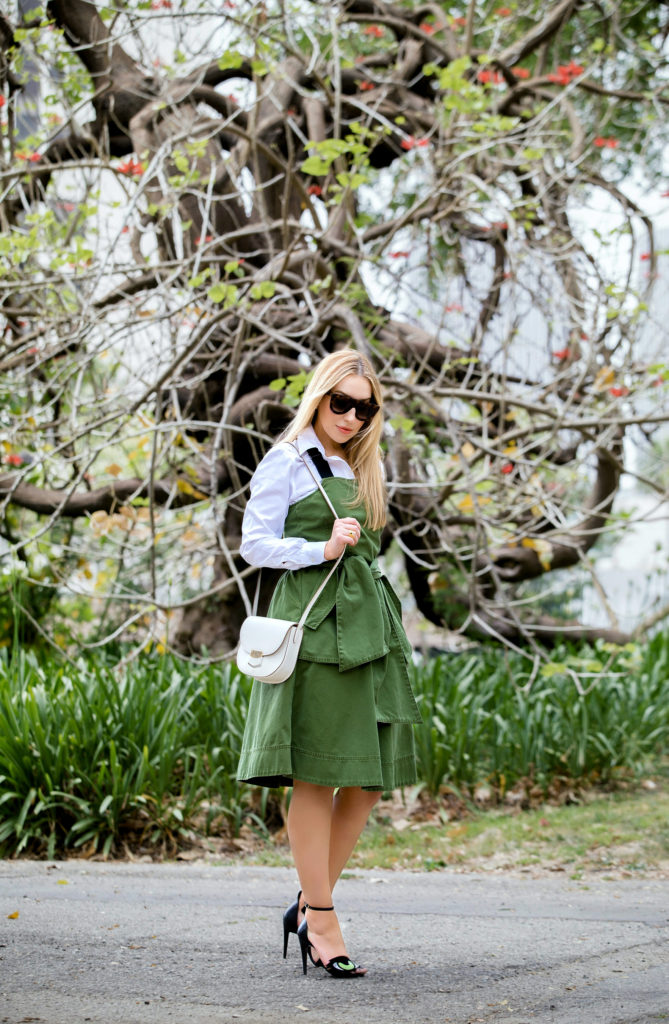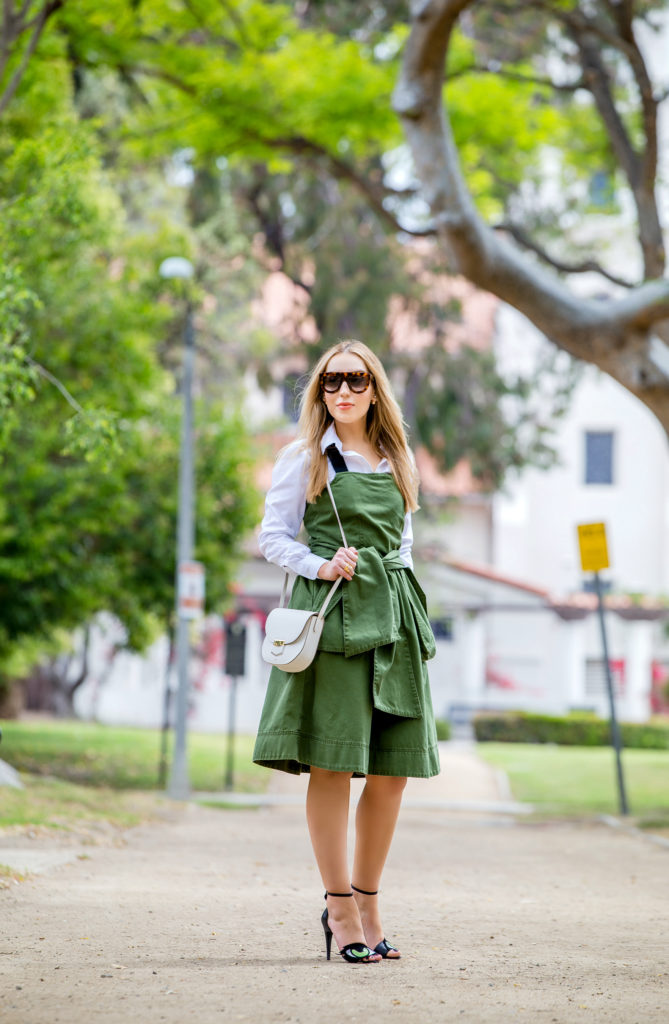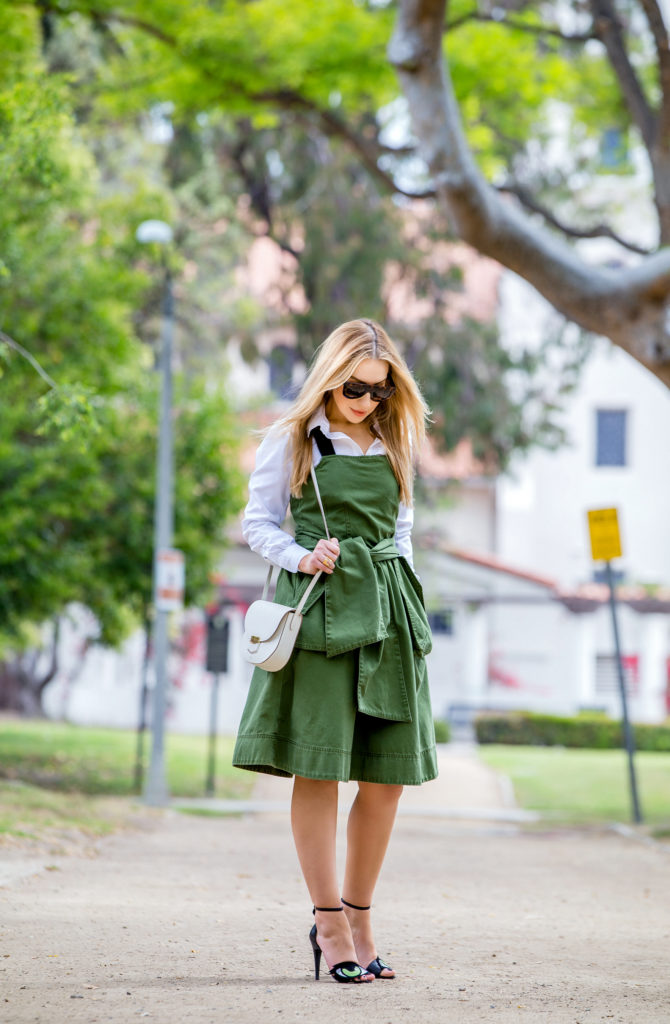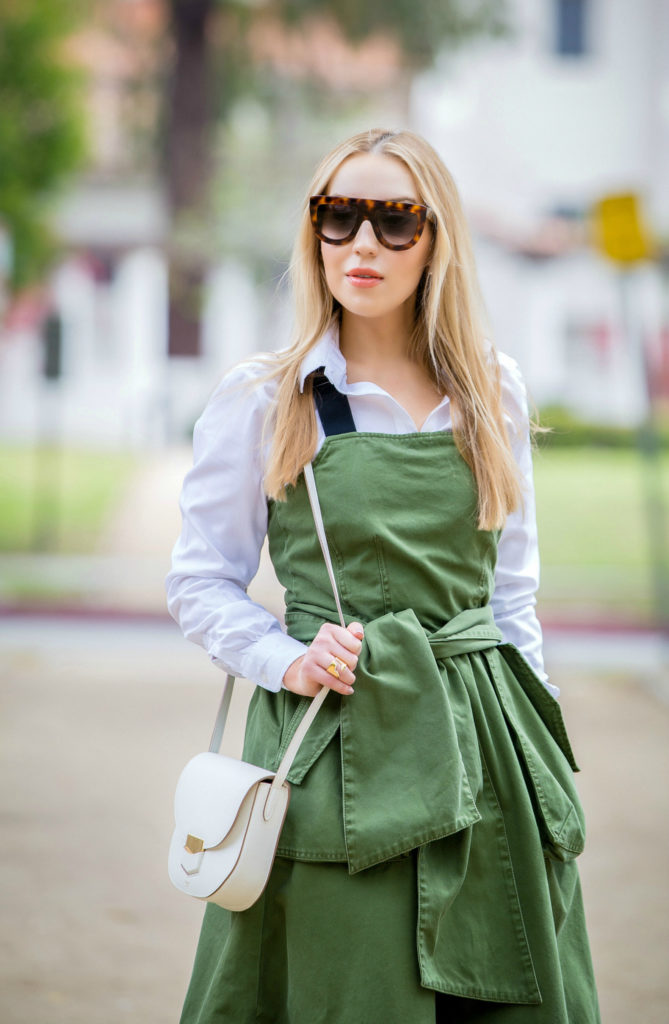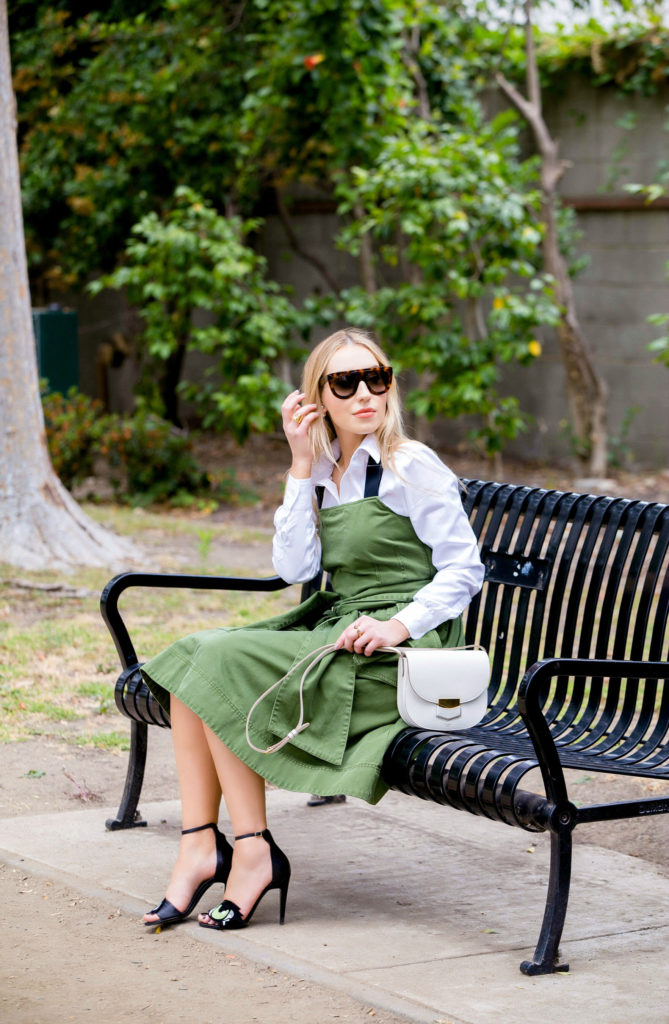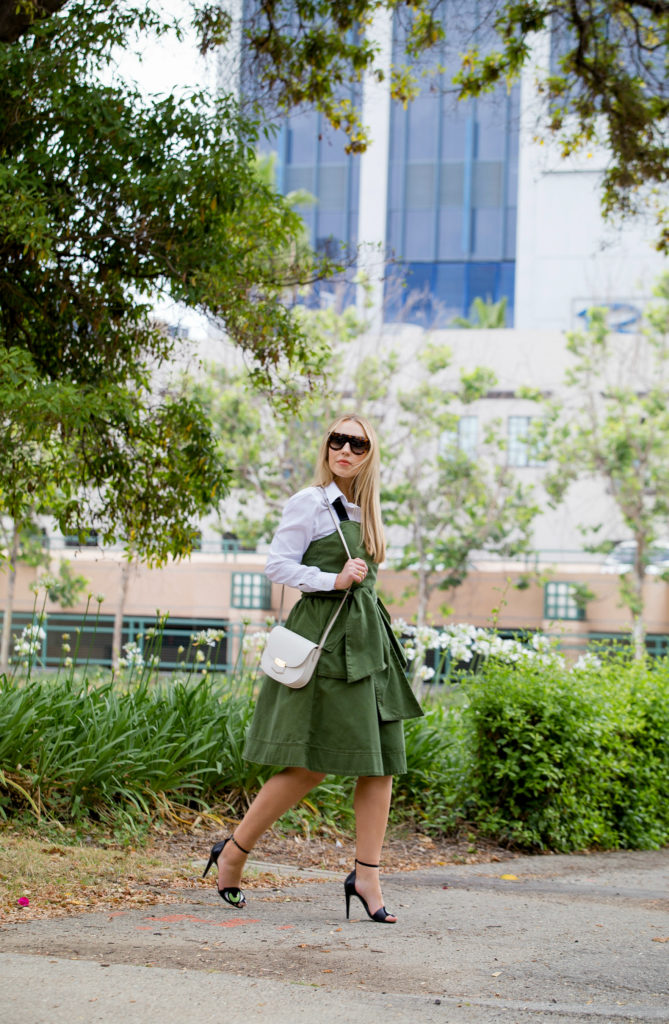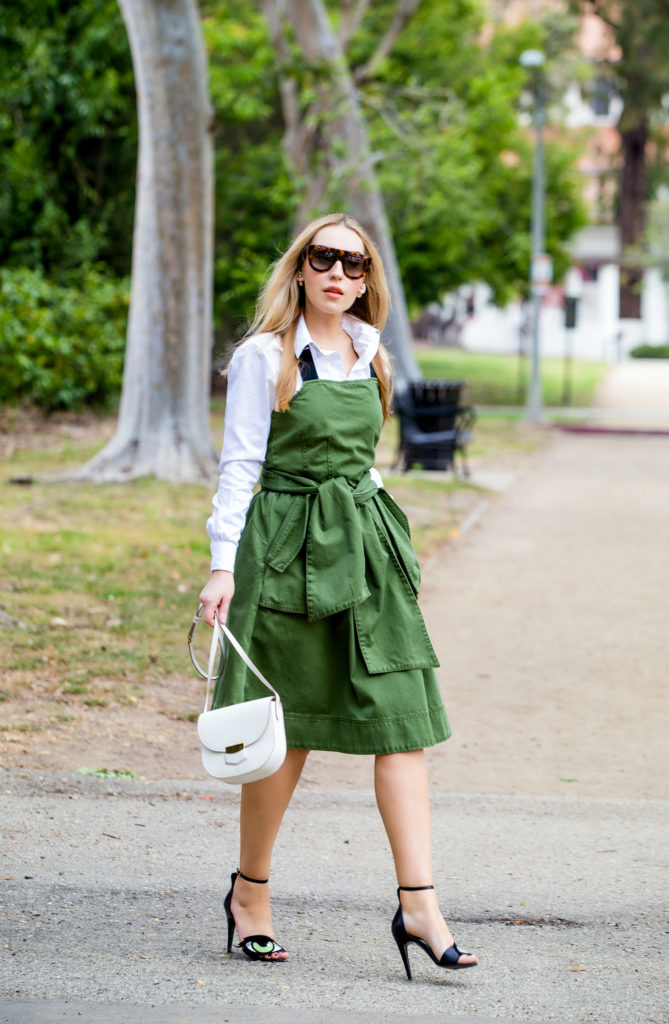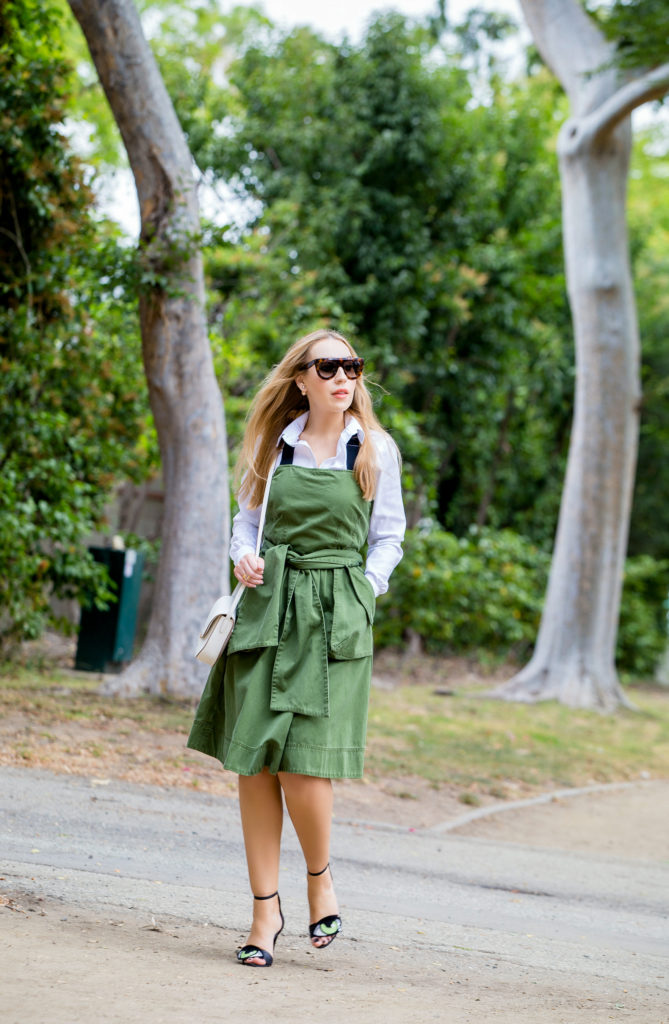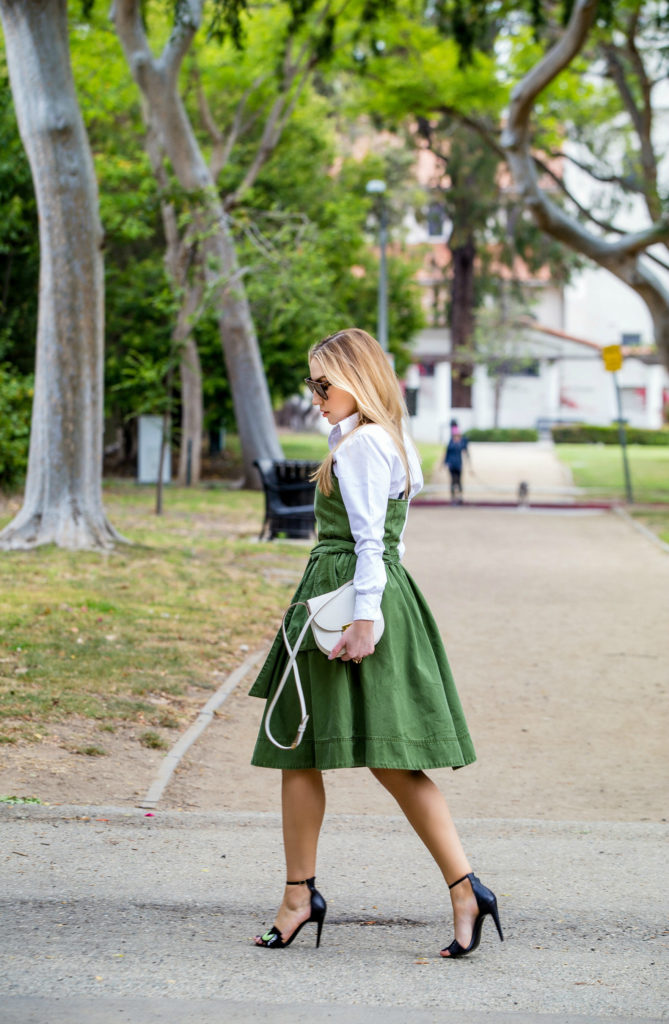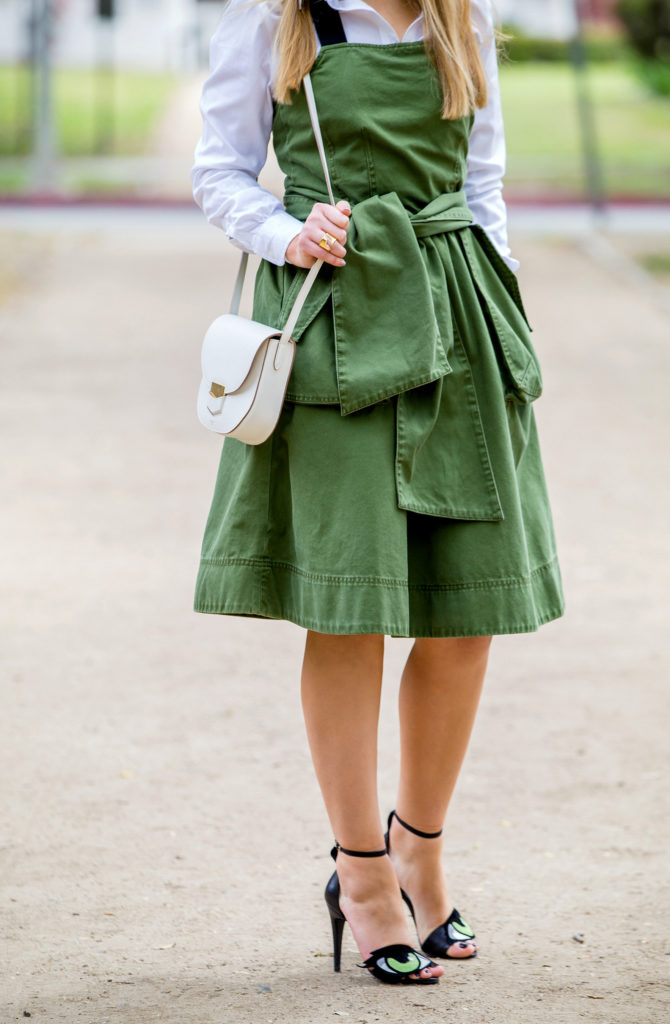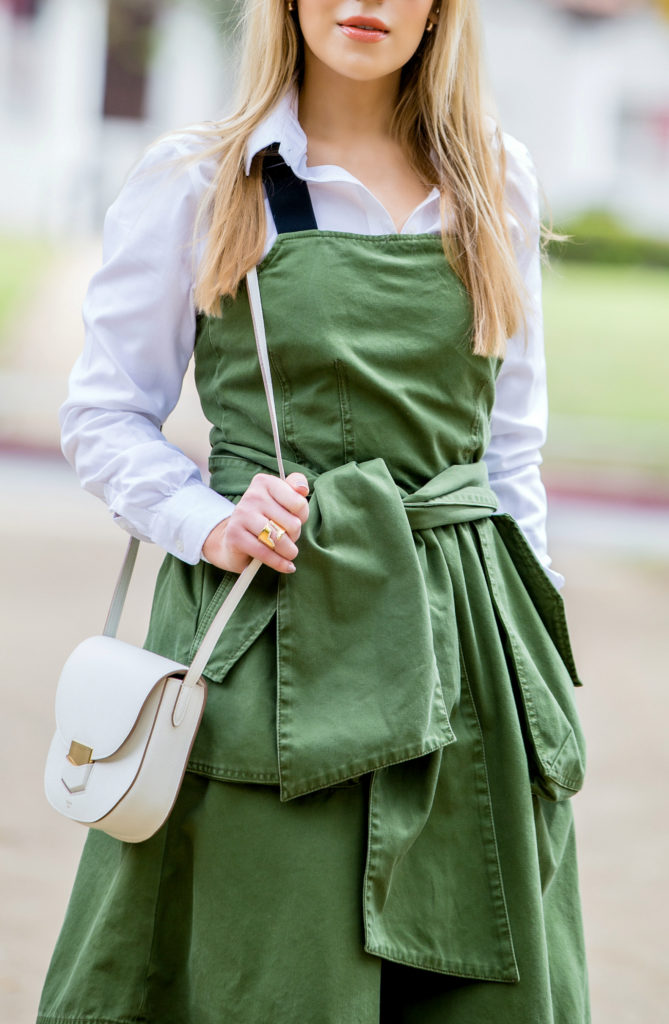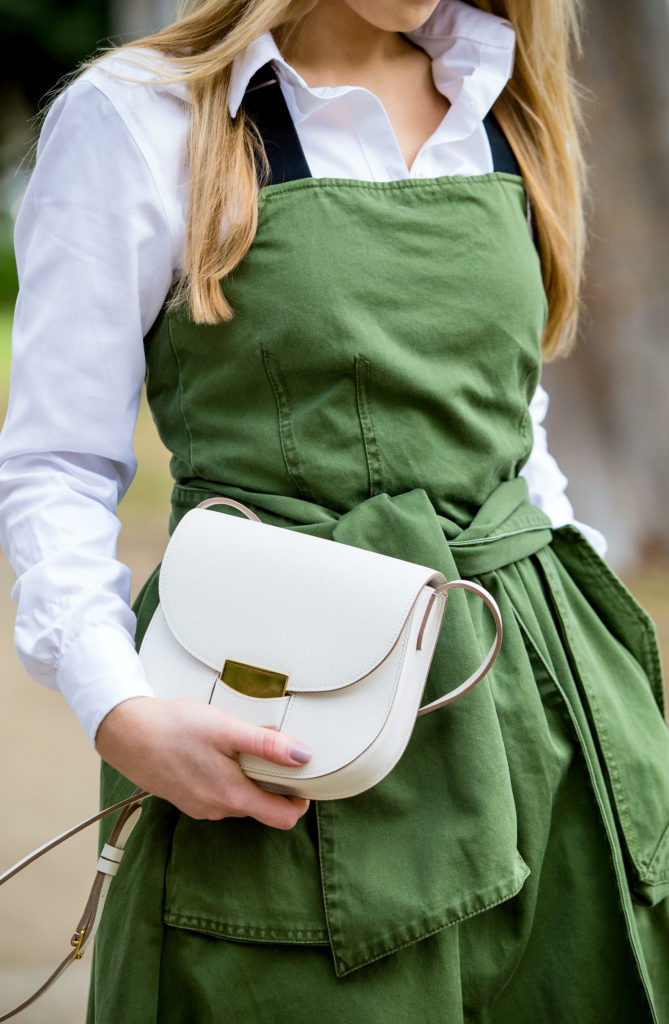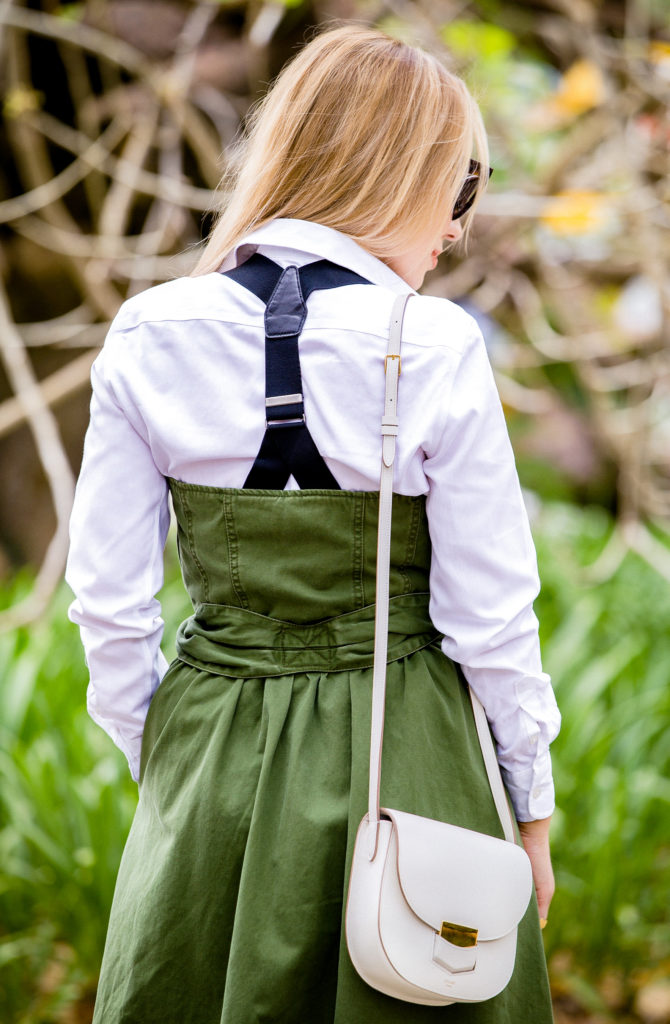 Dress: Marc By Marc Jacobs similar apron and suspender styles 1 | 2 | 3 | 4
Sandals: Pierre Hardy 1 | 2 | 3 | 4
Bag: Celine favorite white bag picks 1 | 2 | 3 | 4
Shirt: J Crew 1 | 2
Sunglasses: Celine
Earrings: Dior
Any time an outfit includes styling of a white button down shirt or a t-shirt, I get really excited. You can go as far or a simple as you wish, it is truly a perfect canvas. I do like to wear them with simple jeans or staple pieces but I think they work great with statement pieces, putting the right accents in the right places.
Today I wanted to contrast this crisp white button down shirt against this fun and quirky Marc Jacobs dress. Although it is made of utilitarian, heavy duty khaki colored fabric – the suspenders and oversized bow detailing make it it quite girly and unique. 
I am really into suspender and apron style skirts and dresses at the moment. They can still be flowy and seasonally appropriate and can be easily adjusted to an urban city look with a t-shirt and sneakers or paired with heels and belt in a-line shape for a softer, dressier look about town.
Photography by Janice Reinold of Chasing Hiromi Photography