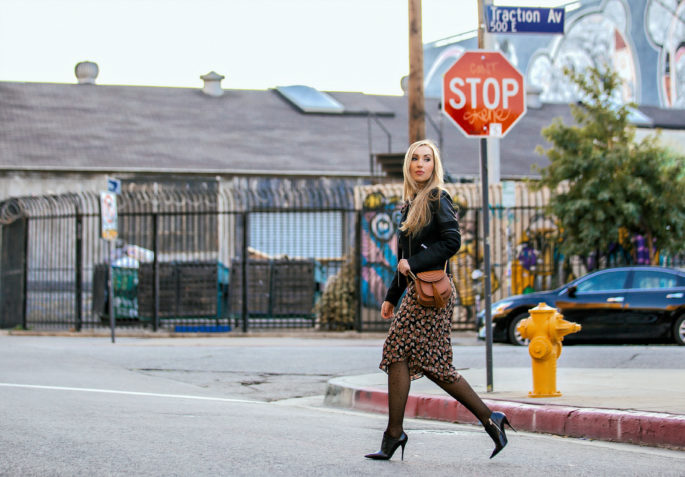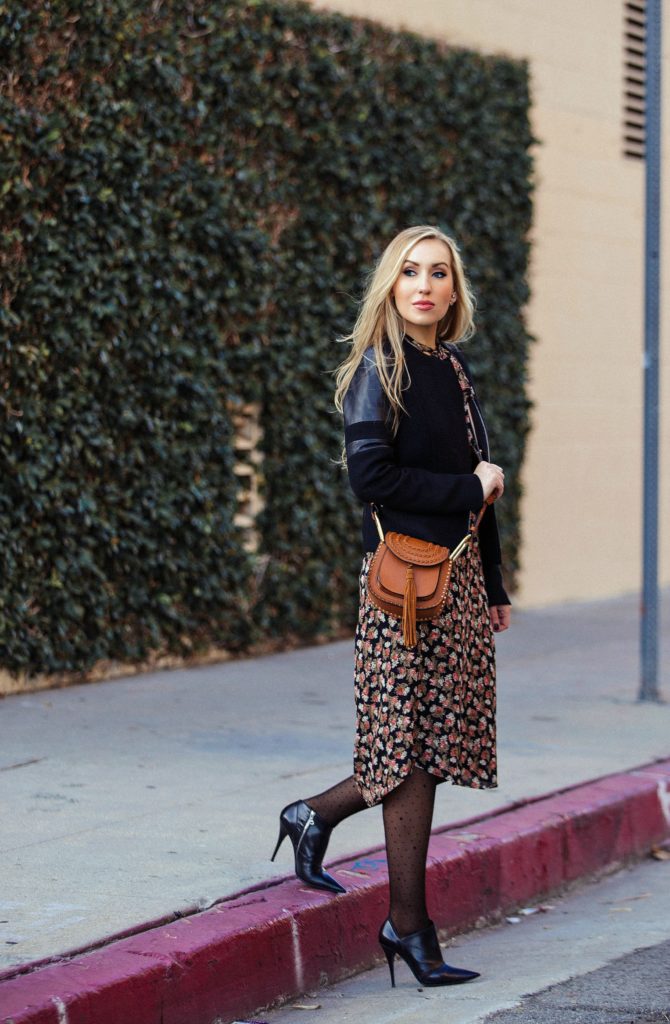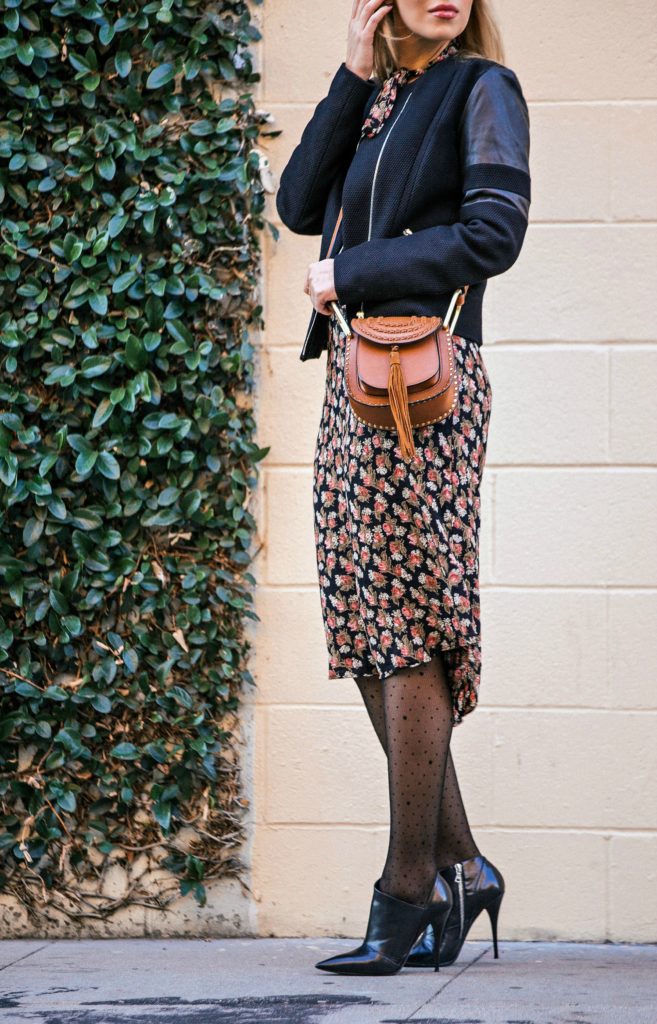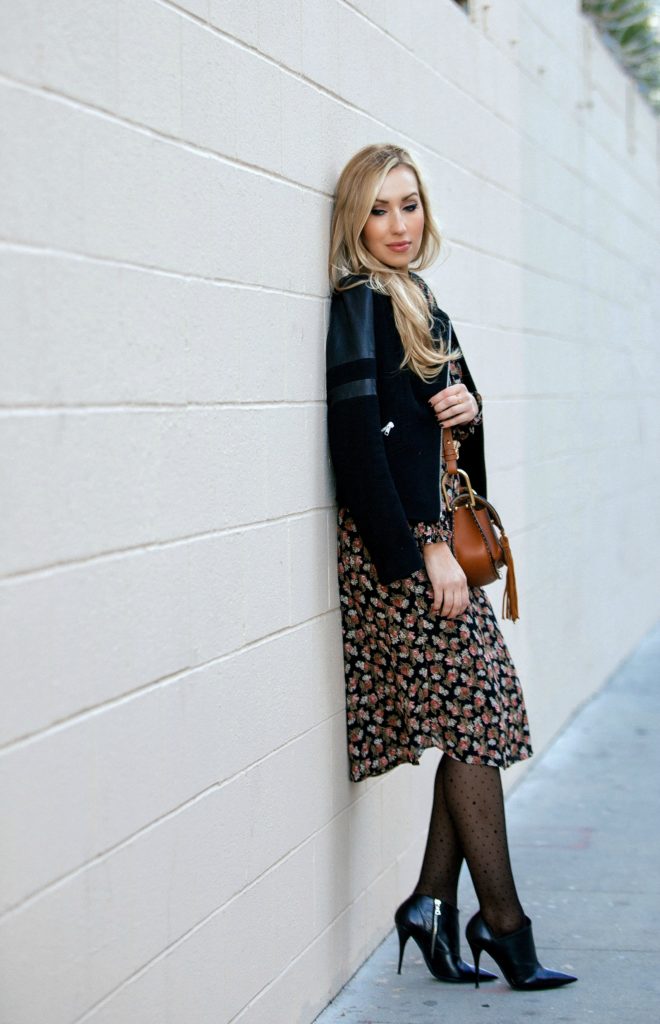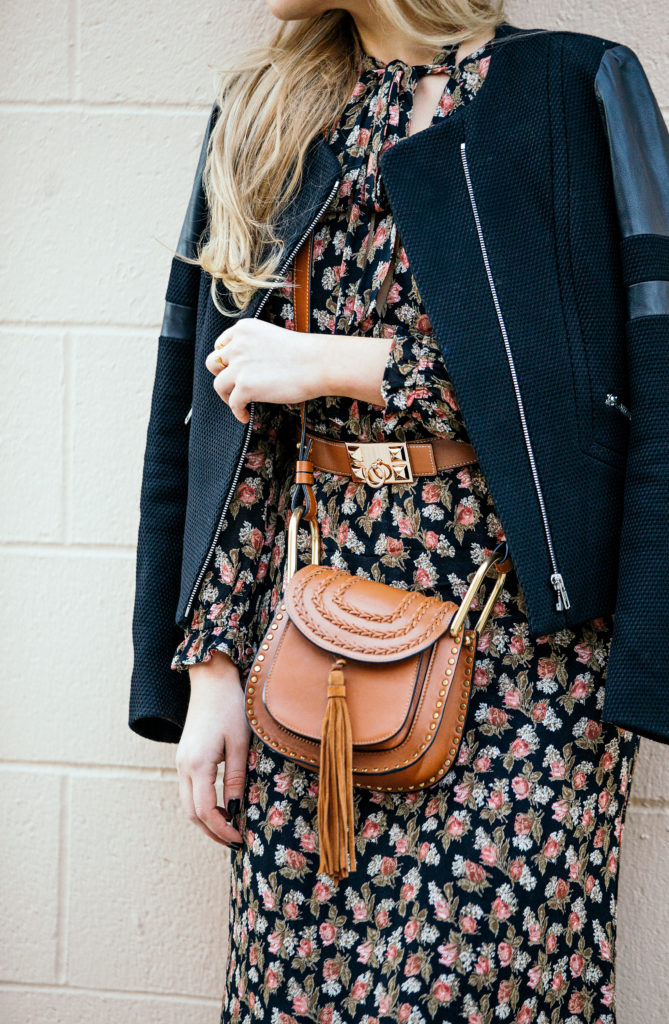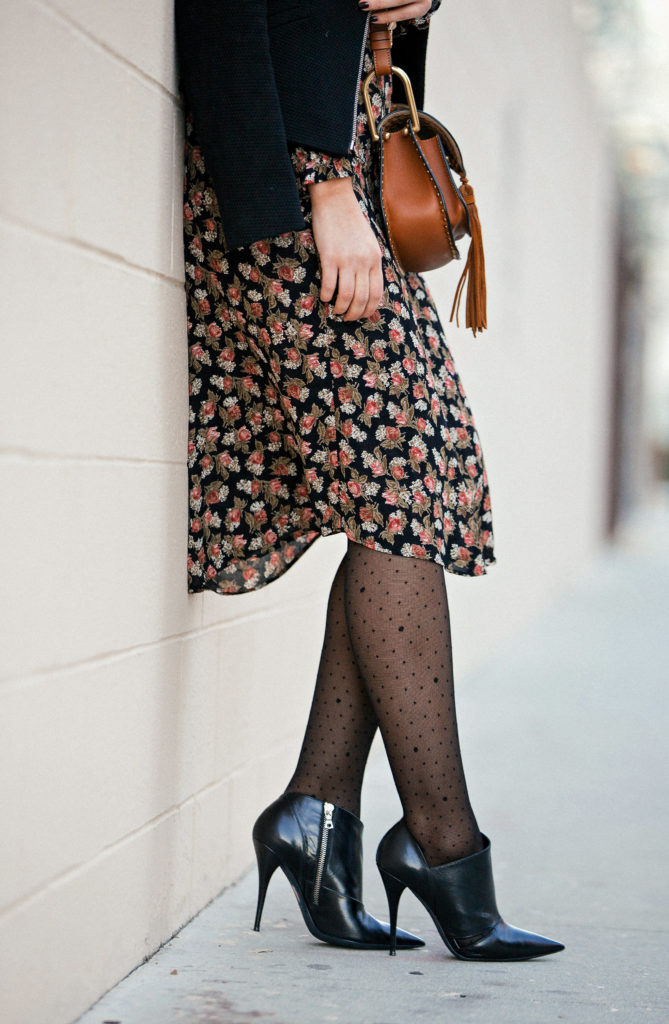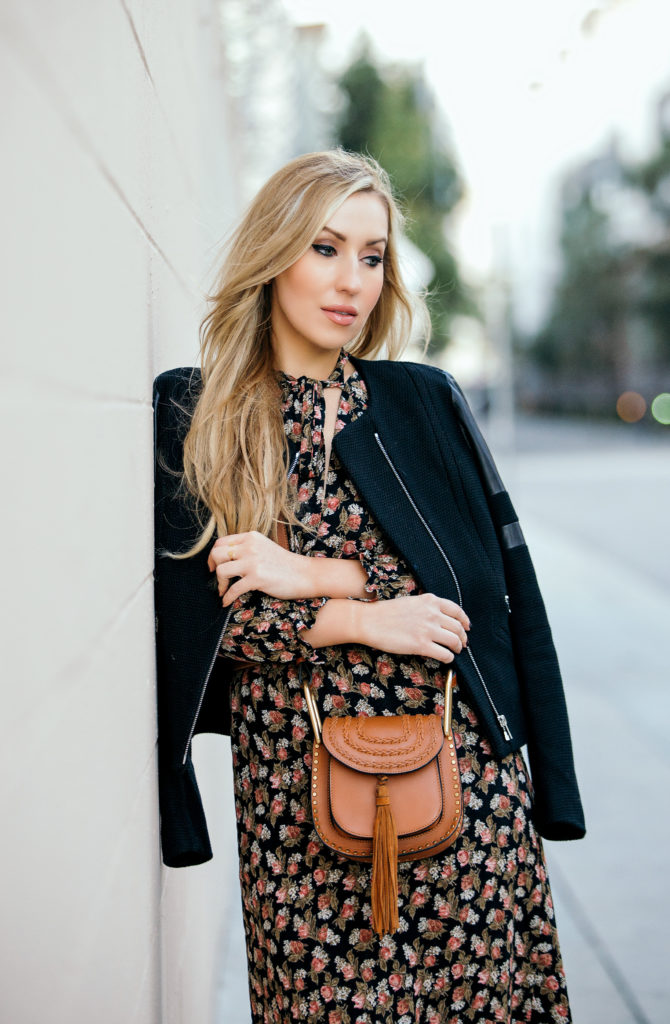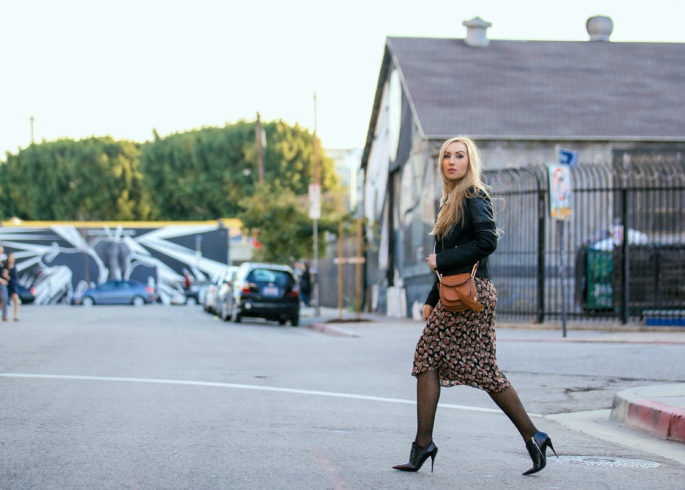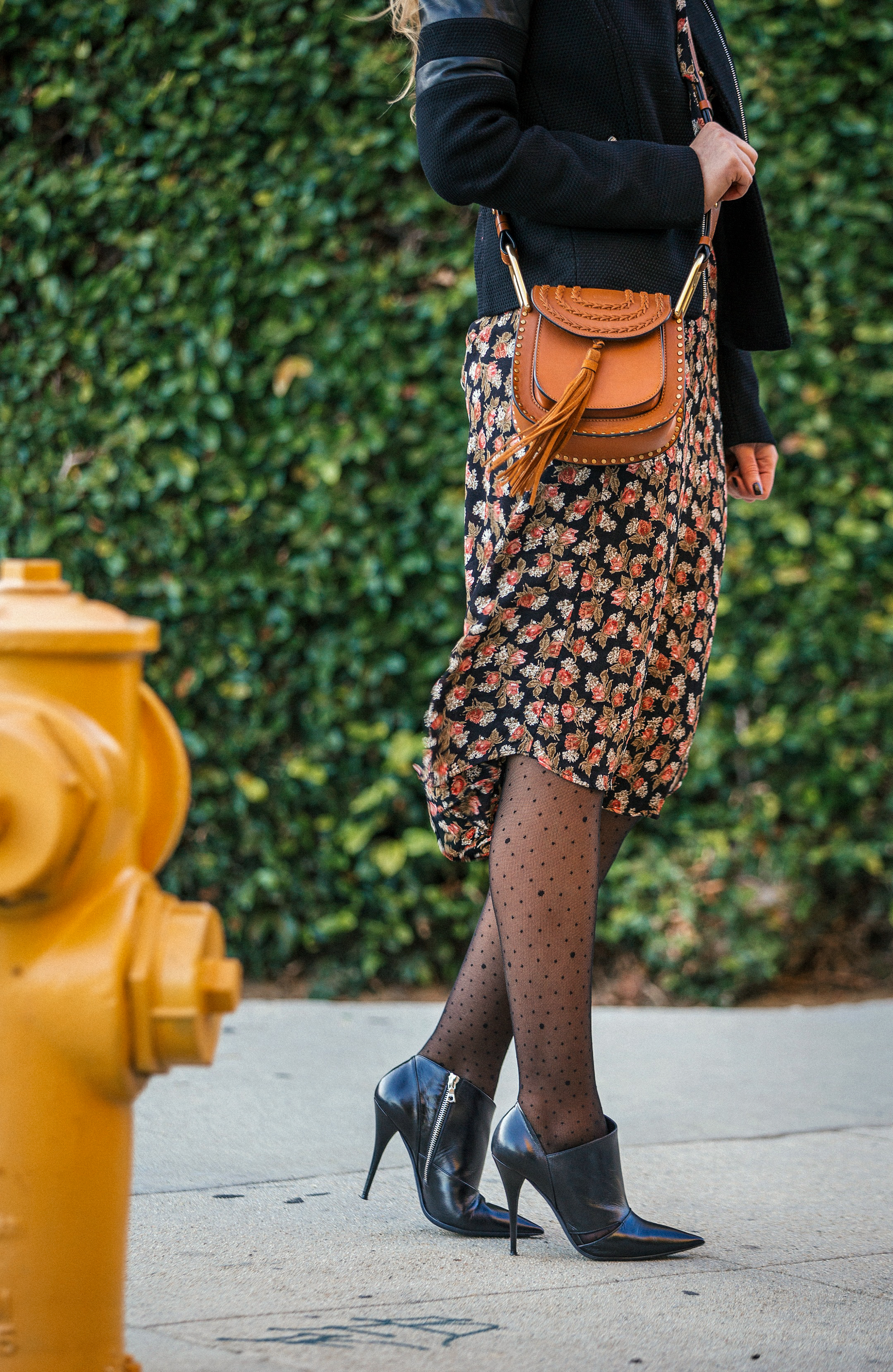 Dress: Reformation currently available online favorites 1 | 2 | 3 | 4 | 5
Bag: Chloe 1 | 2 | 3 | 4 | 5
Boots: Narciso Rodriguez similar 1 | 2  and these with a color blocking detail 3
Jacket: Sandro Paris current 1 | 2 | 3 | 4
Belt: Hermes
Tights: Calzedonia 
Lips: Givenchy 02 and Urban Decay in Rule34
I have a thing for tan leather accessories, be it shoes, bags or belts. It's a perfect color to add this casual familiar everyday – in a good way – touch to the look that can be dressed up or down according to your needs. it is sort of a no-brainer and works mostly with everything – jeans, trousers, skirts, dresses and shorts.
As for the print featured in the post – florals might not be so groundbreaking, but nothing opens the spring season better than this familiar pattern. So here I am, maybe not so original, but sporting something that I do enjoy wearing and which seems to work with the rest of the tan details in the outfit.
In case you are like me, and do enjoy your floral print – the Reformation brand always stocks a great variety of fabulous pieces in the aforementioned pattern.