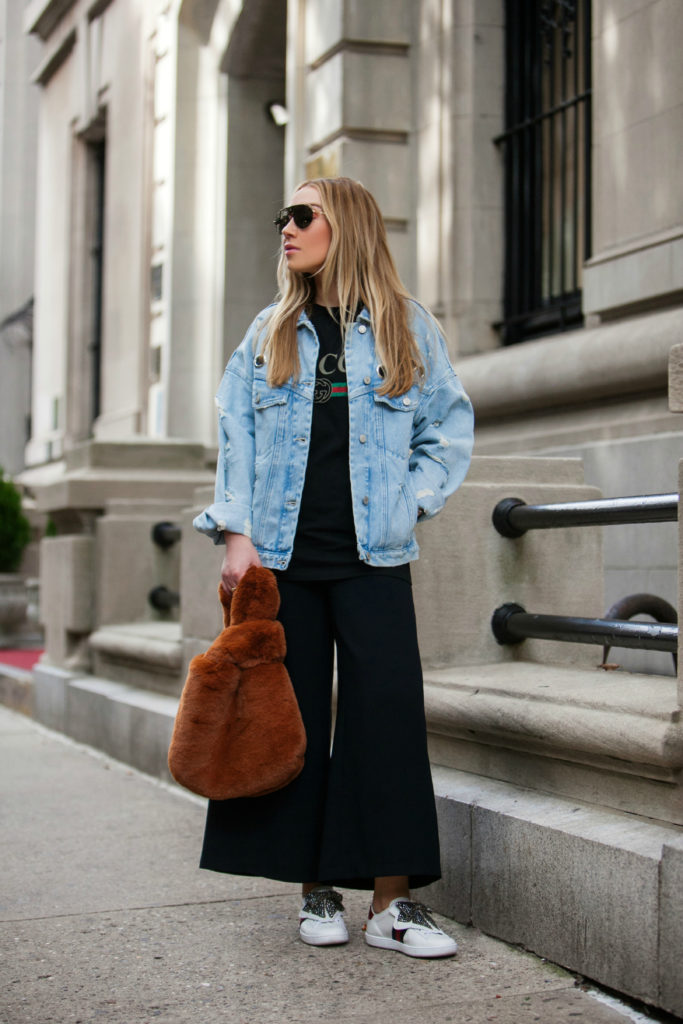 When the season calls for some fluffy, cozy layers I tend to reach for faux fur options. Normally it applies to coats, vests and jackets, but this season the trend even covered accessories. Fuzzy and furry bags, scarves, hats and even belts were all there.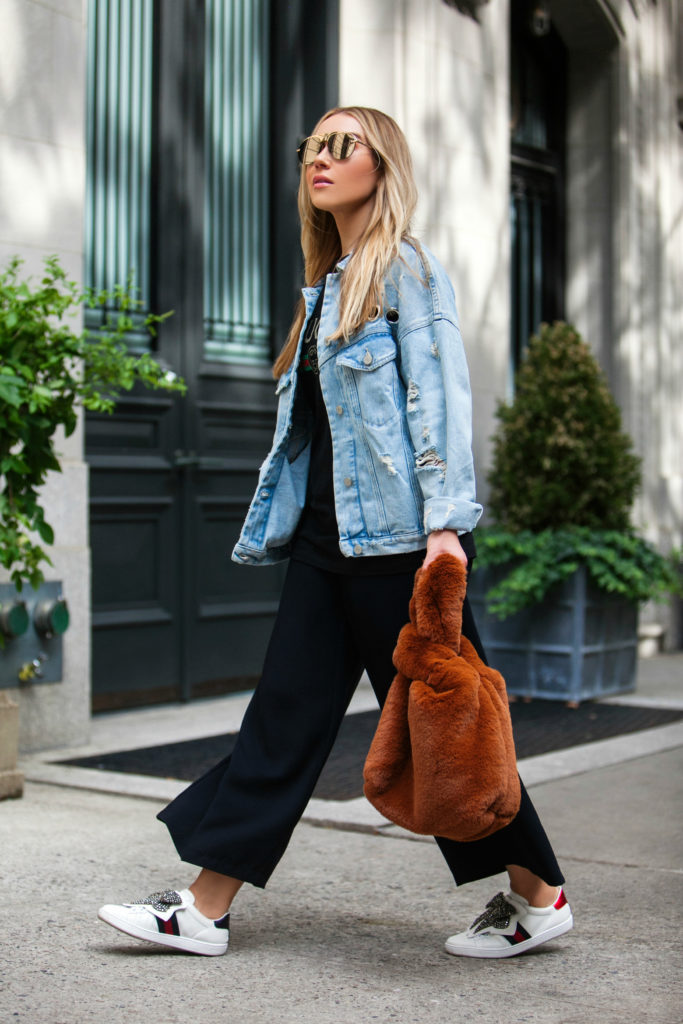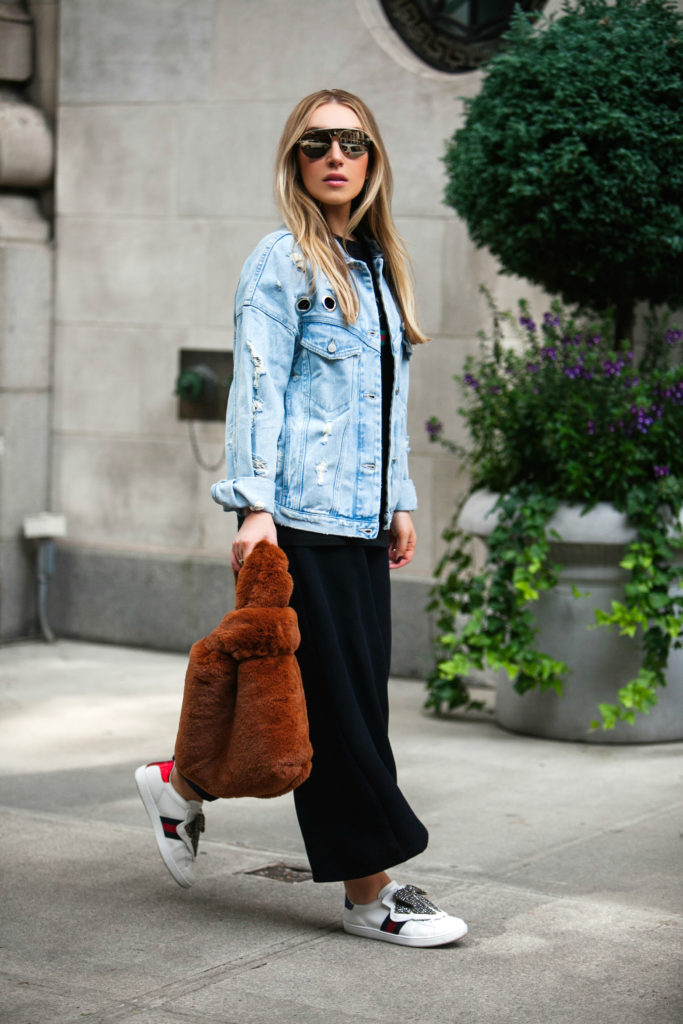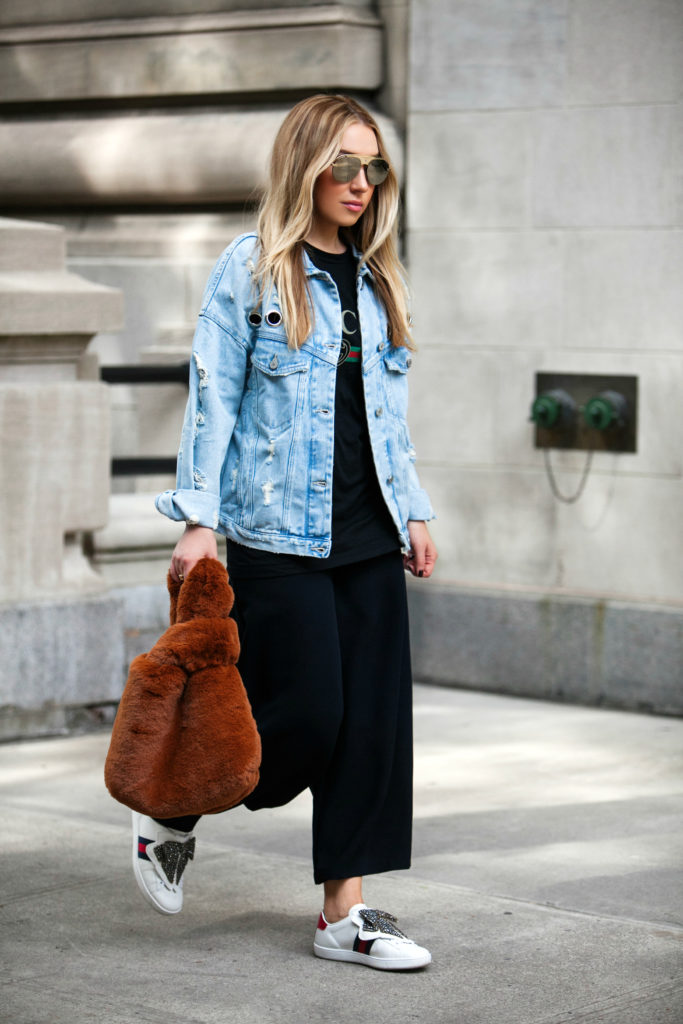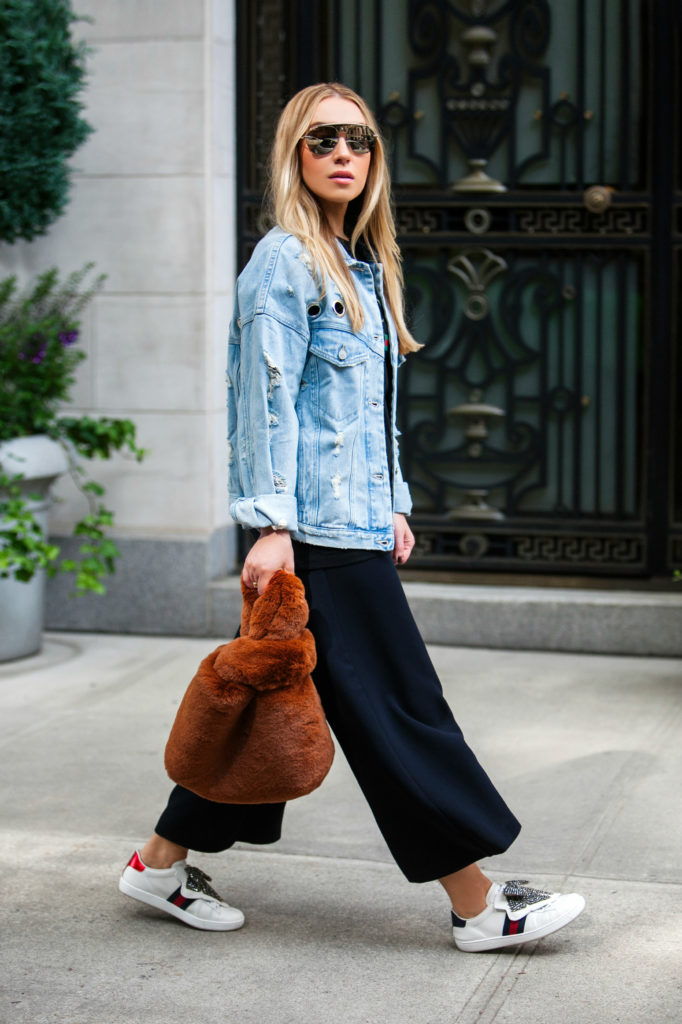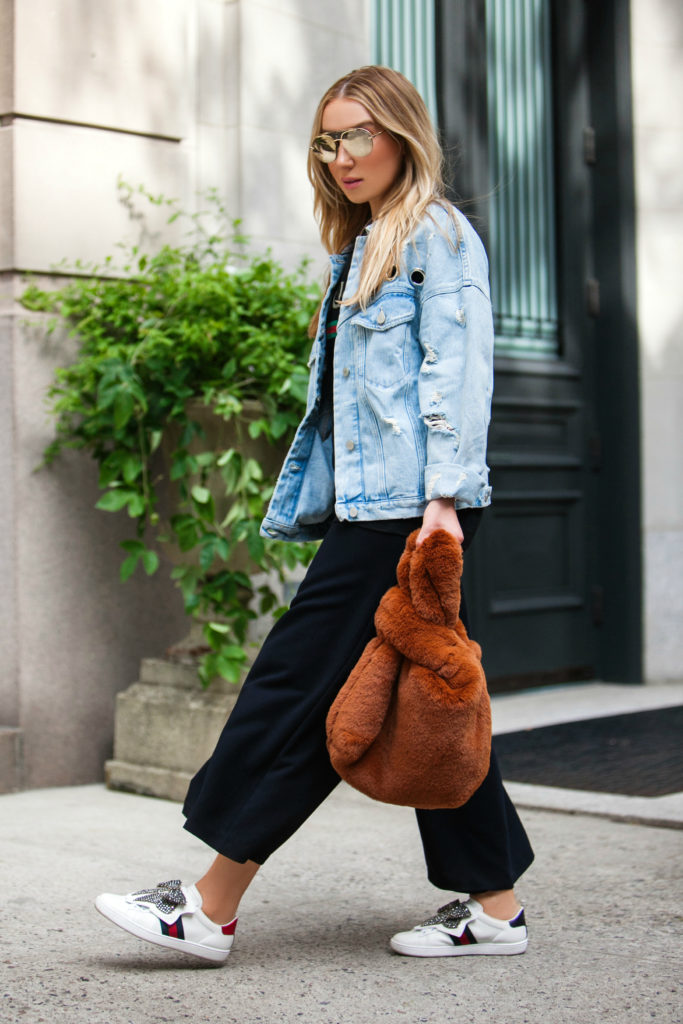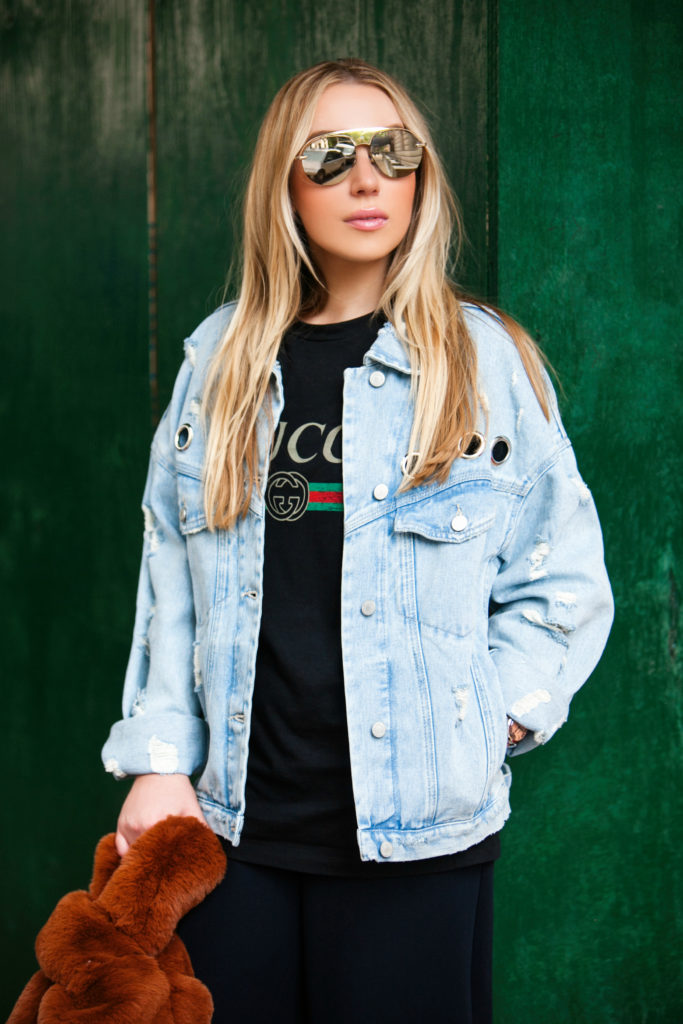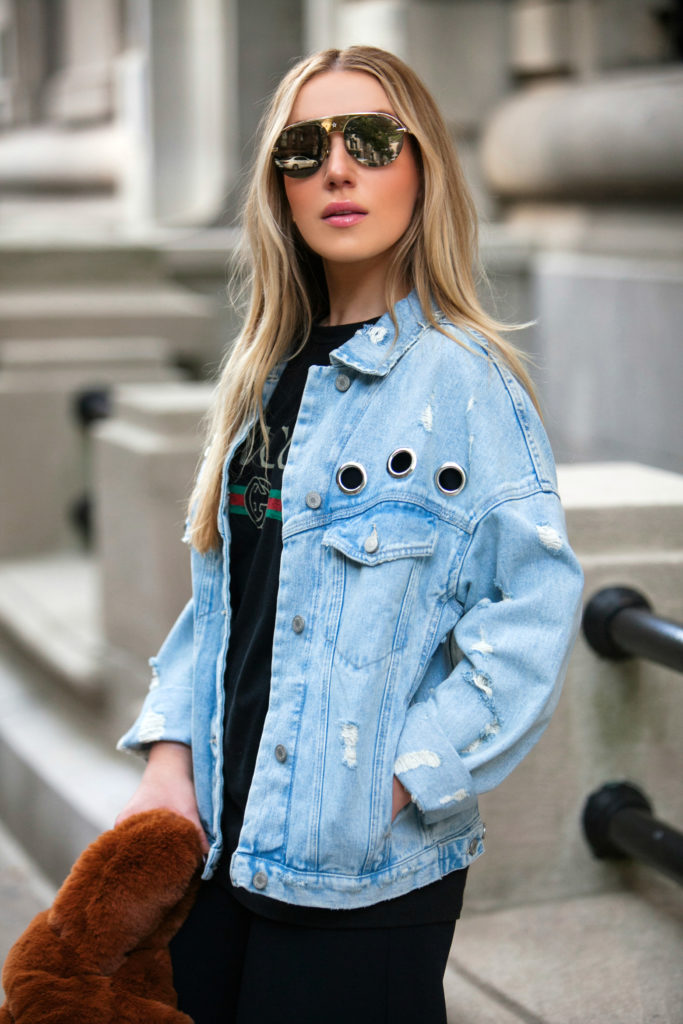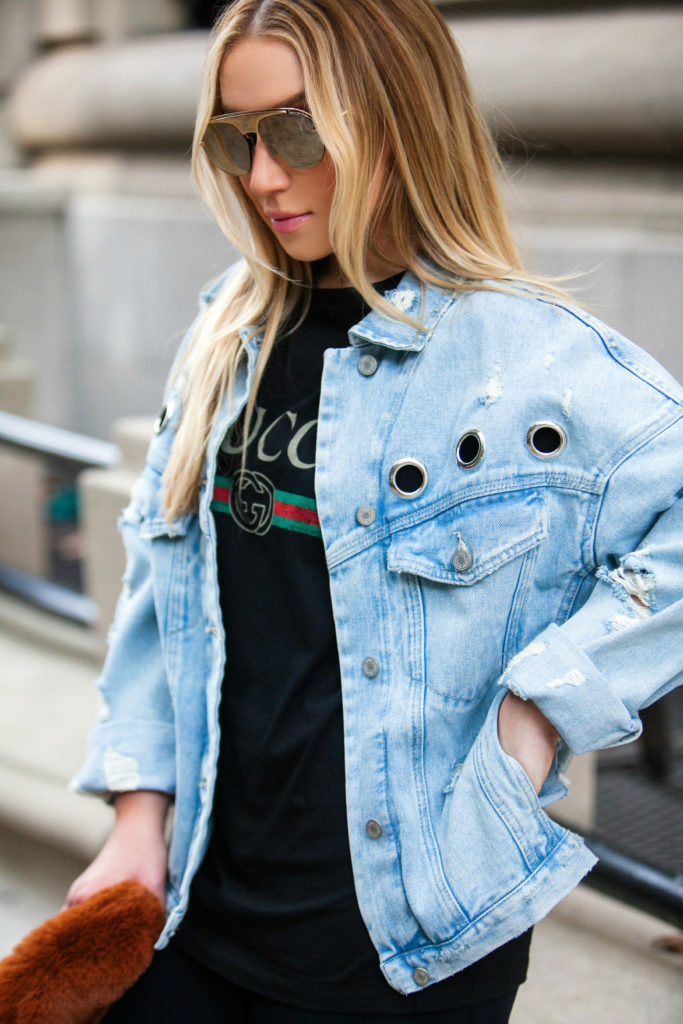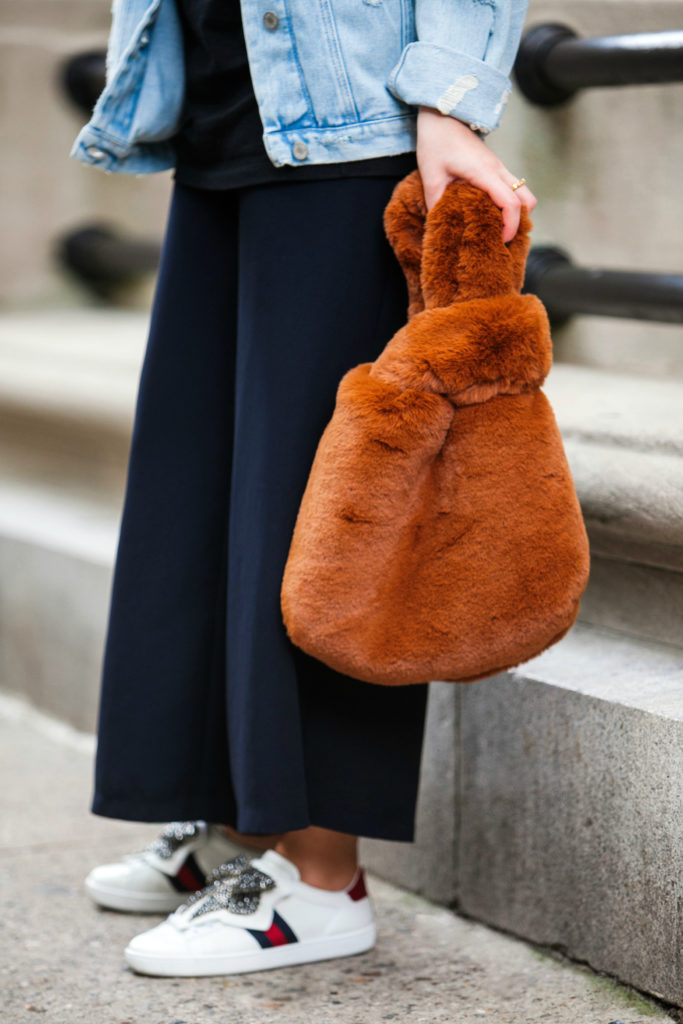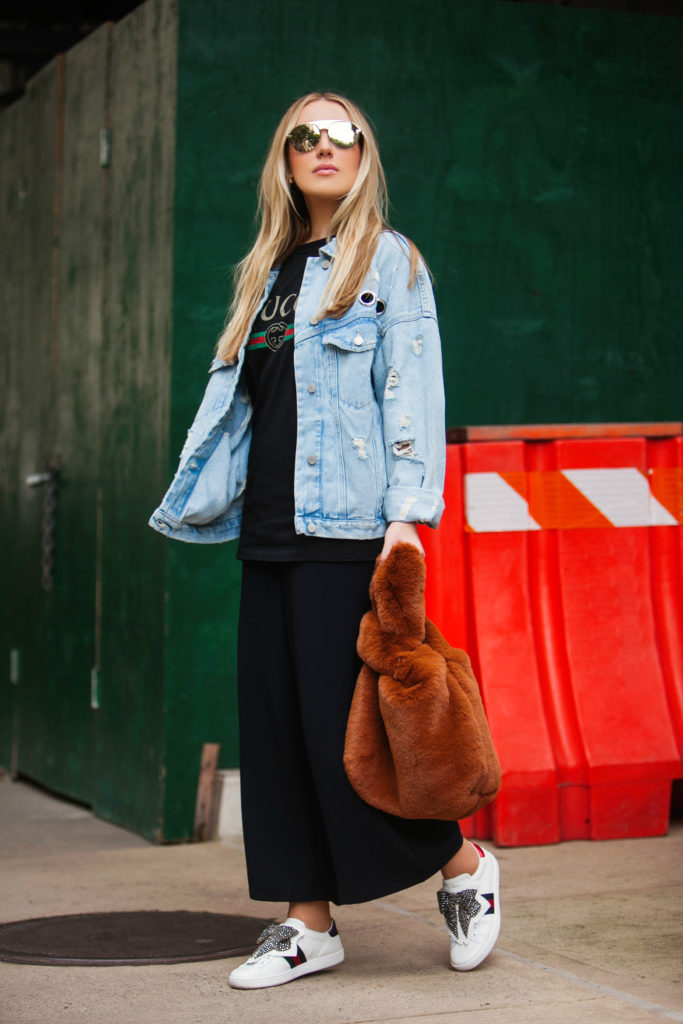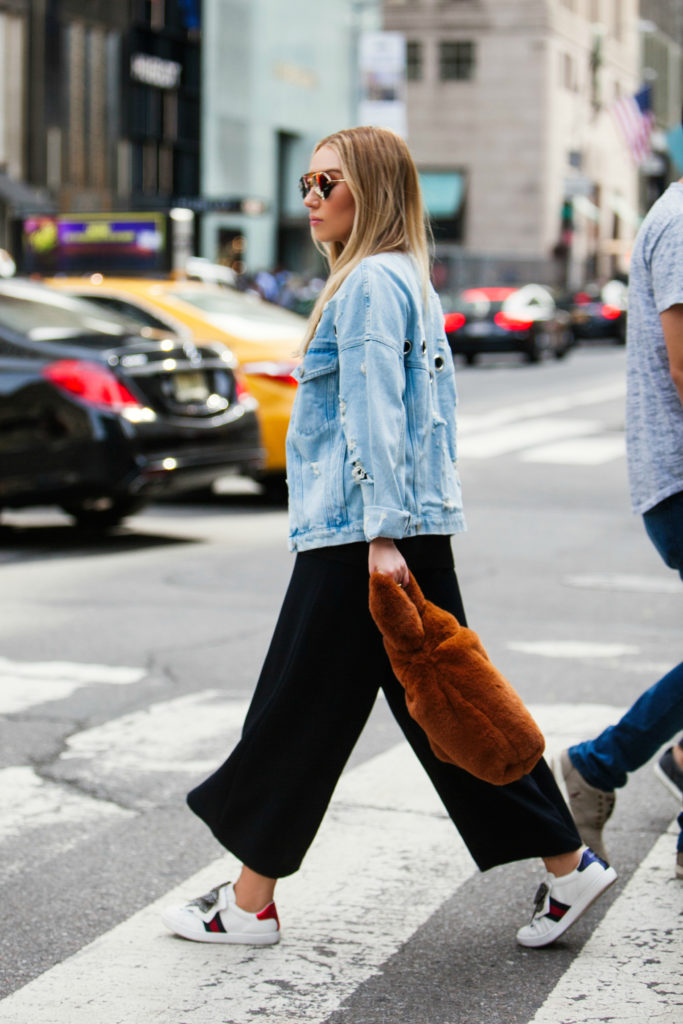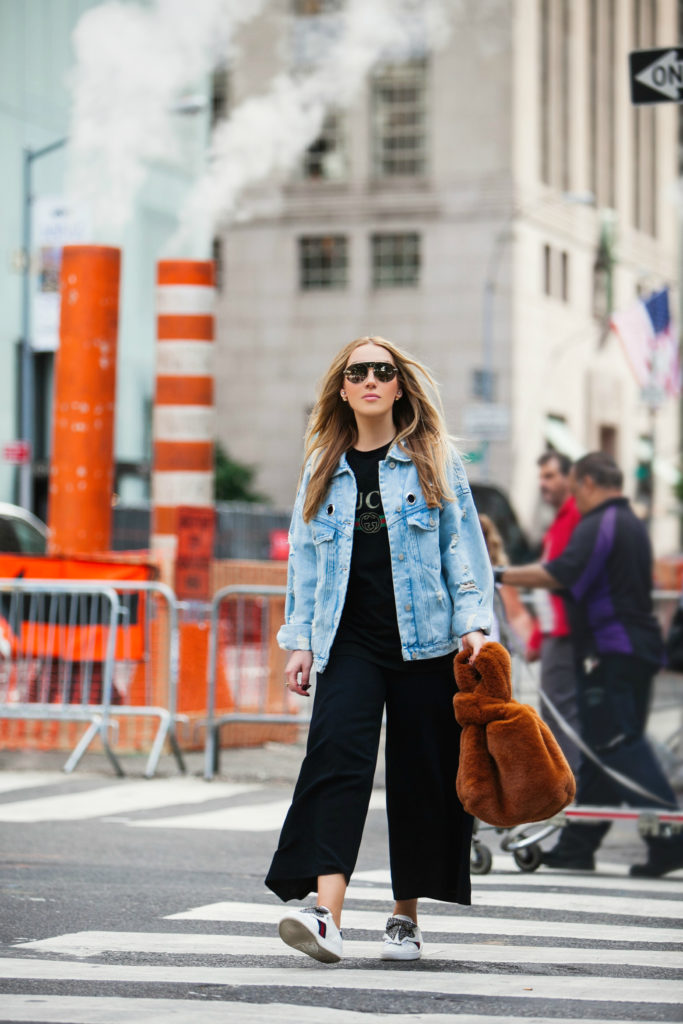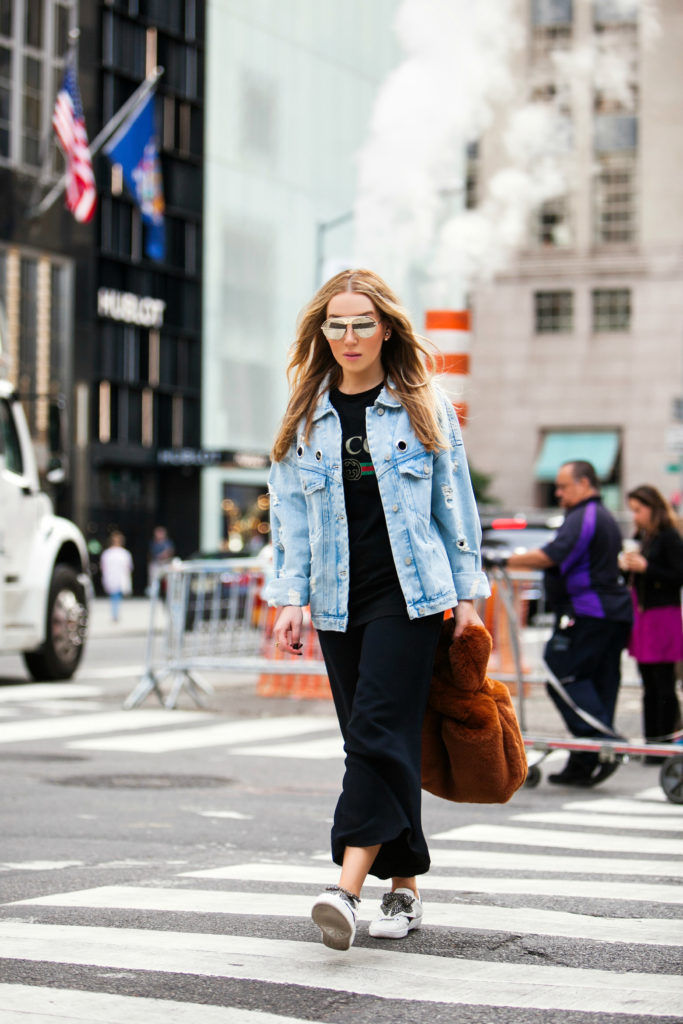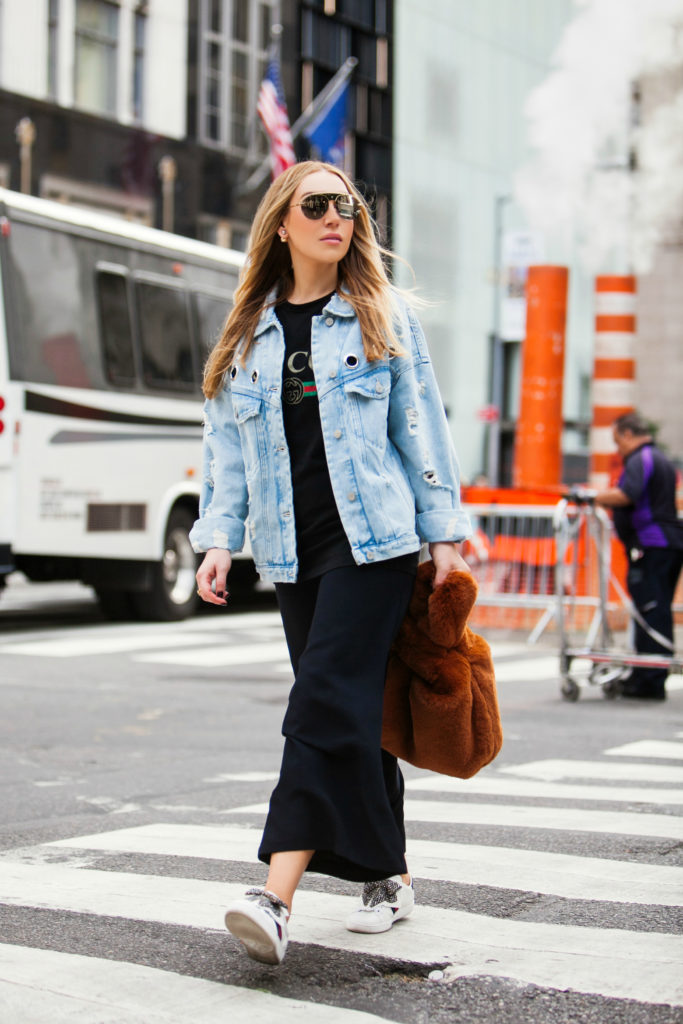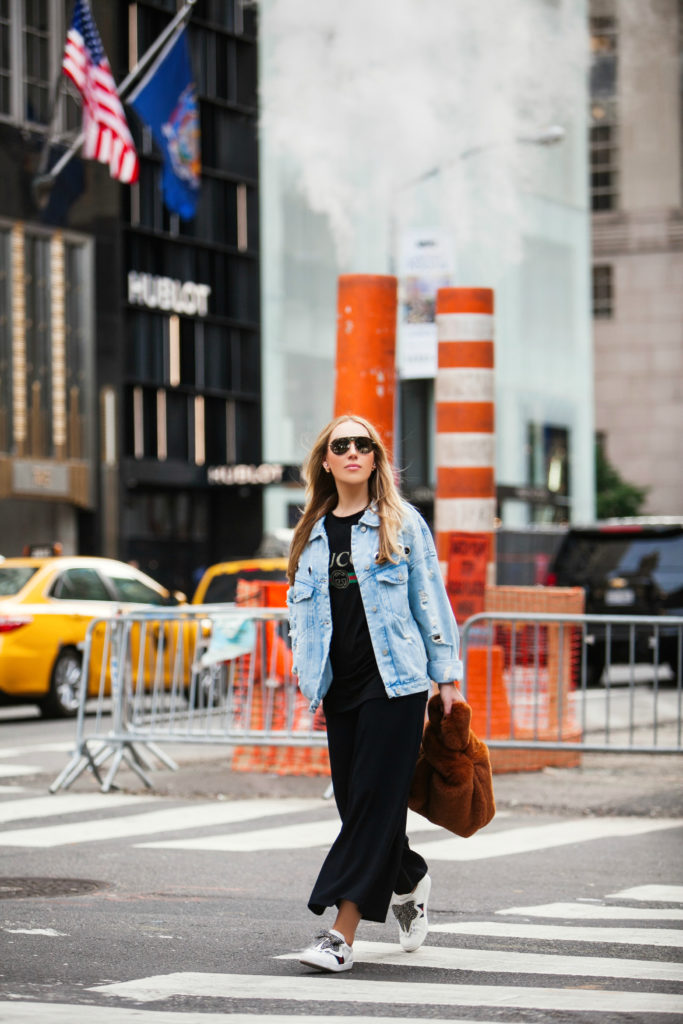 Denim Jacket: Zara similar 1 | 2 | 3
Pants: H&M similar 1 | 2 | 3
Bag: Topshop 1
Shoes: Gucci 1 | 2 | 3
T-Shirt: Gucci 1 | 2 | 3 | 4
Sunglasses: Dior 1 | 2 | 3
Even fur shoes are now quite common be it summer or winter, boots or sandals. Most designers do offer real fur varieties like The Row, Miu Miu, and Fendi. That's why cute mass market brand bags from Zara, Topshop and others are definitely a better option for me as a person who doesn't wear animal fur. 
Cute faux teddy bags not only work perfectly, but also don't break the bank coming from mass market sources versus real designer fur pieces.
What were your thoughts on the teddy trend? Does it go further than coats and vests? And did you spy anything this season that looked like a fun accessory to carry around?
Photography by Mila Zvereva
SaveSave
SaveSave
SaveSave
SaveSave
SaveSave
SaveSave
SaveSaveSaveSave
SaveSave
SaveSave