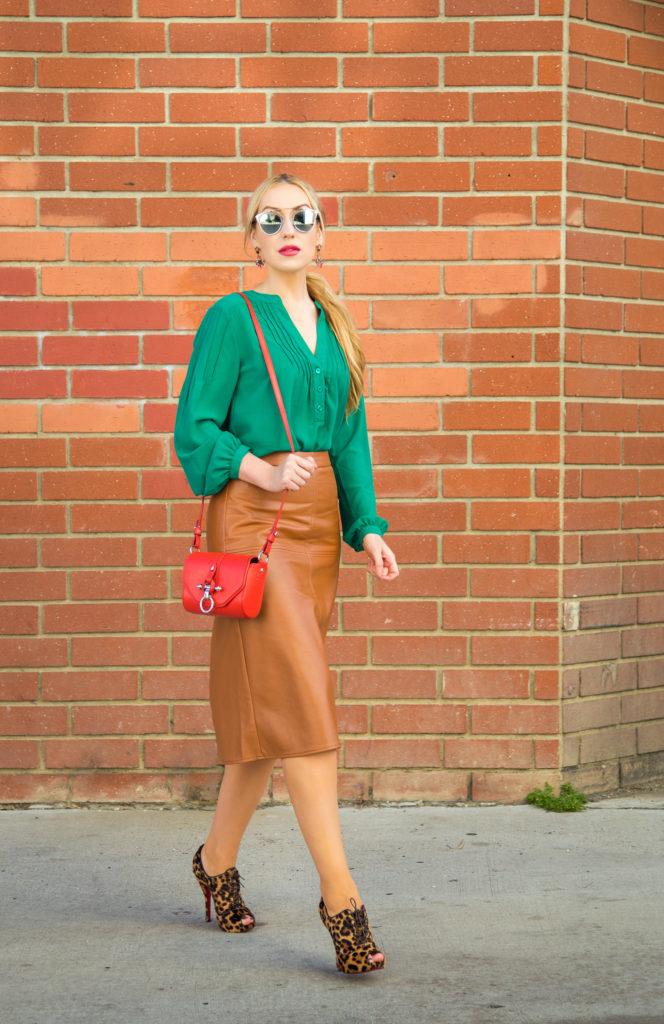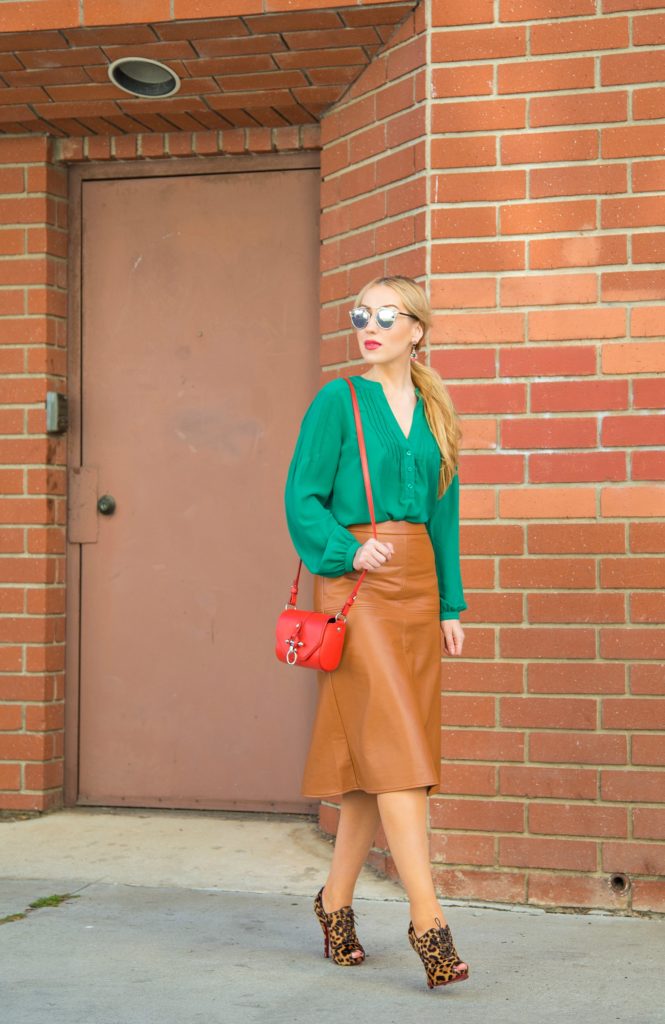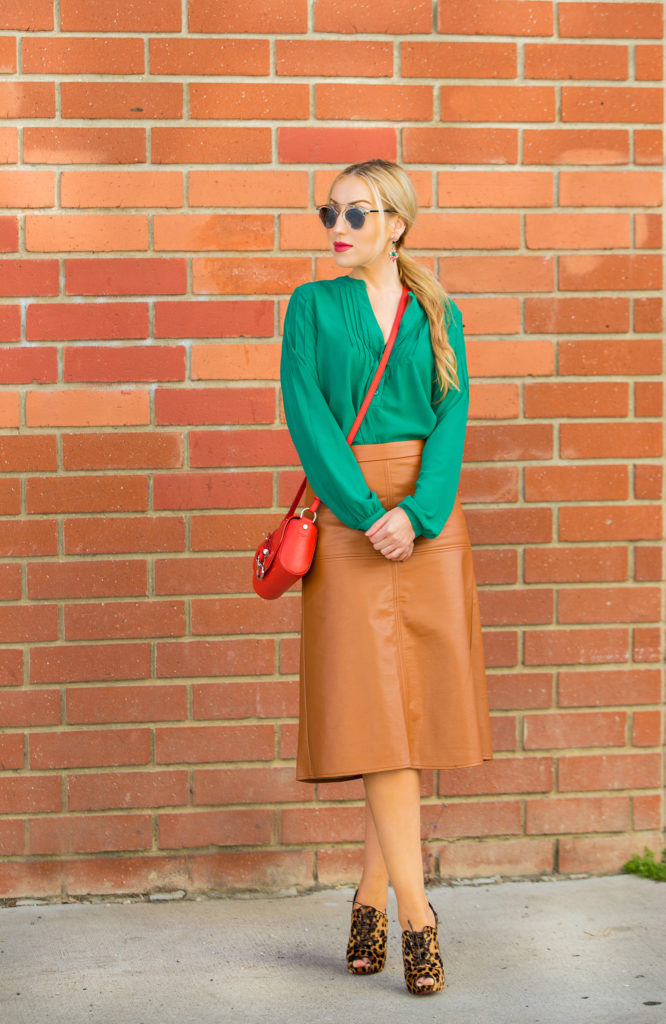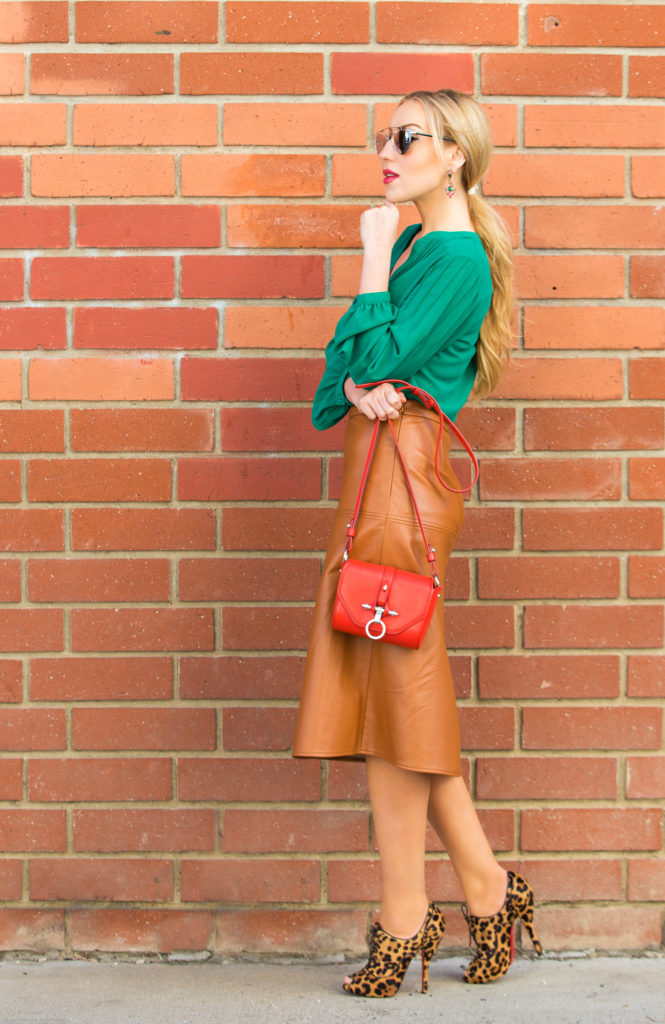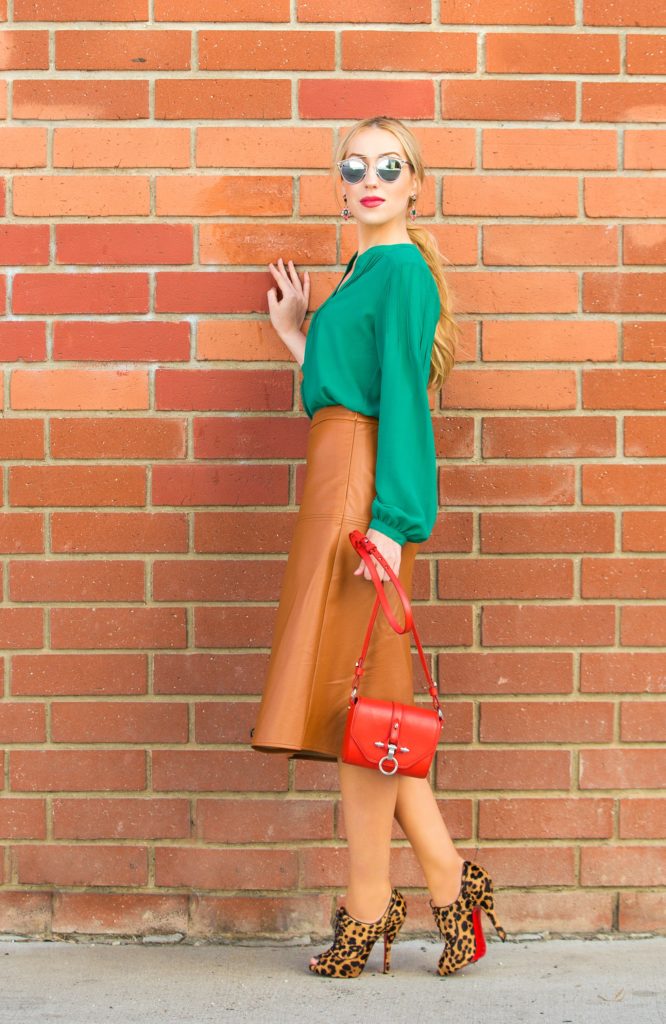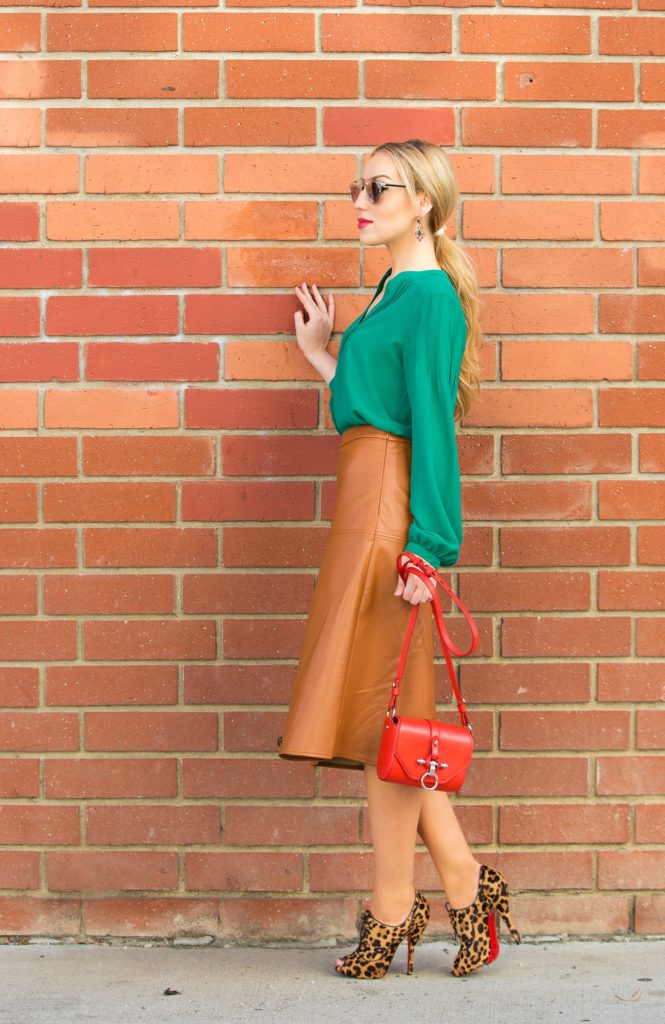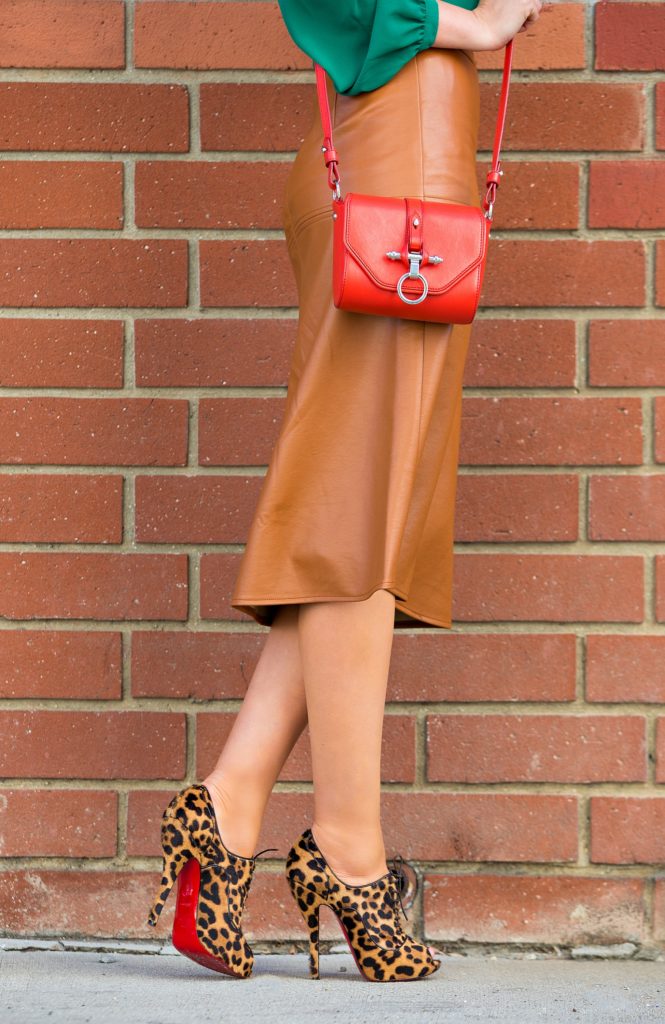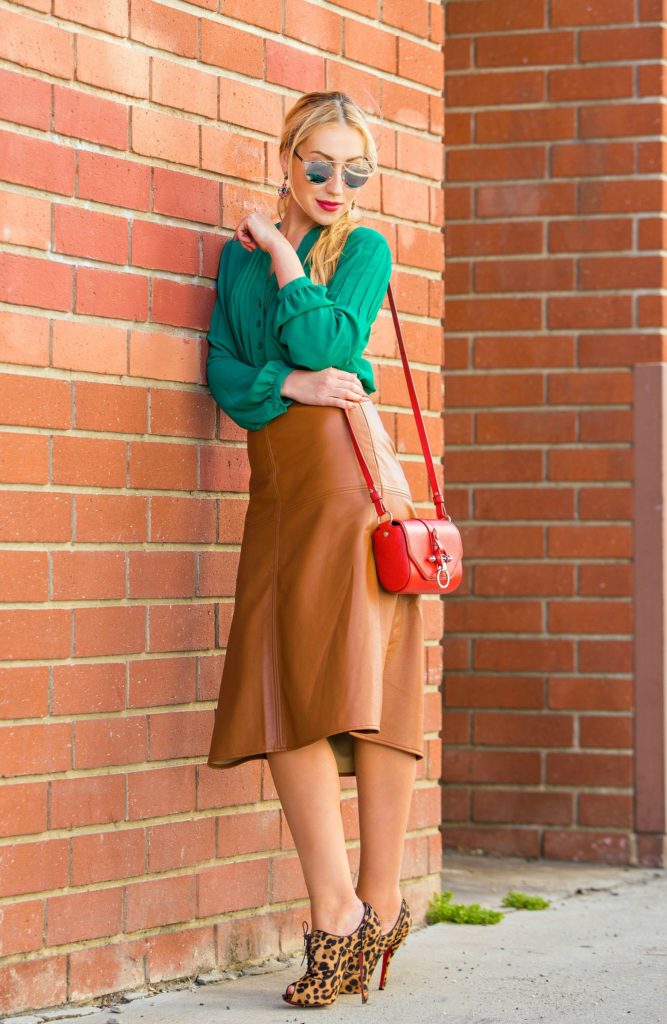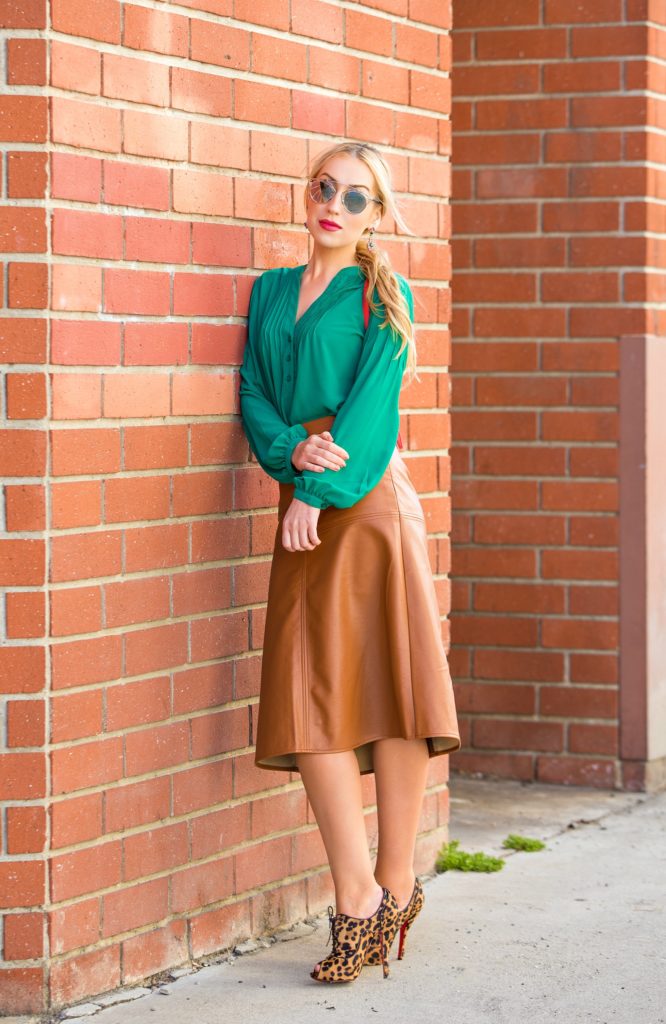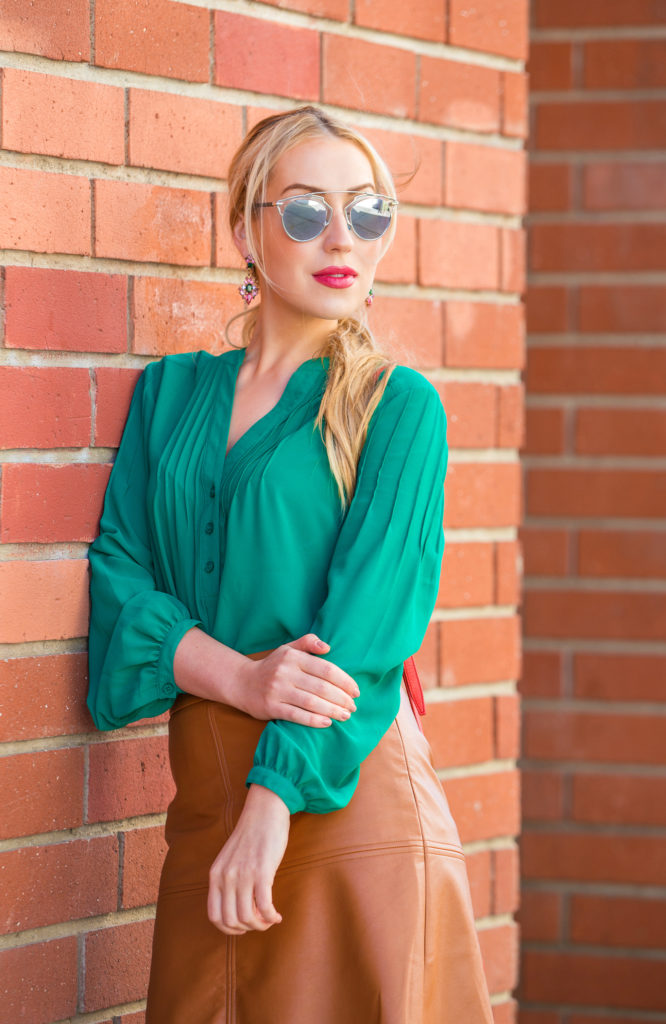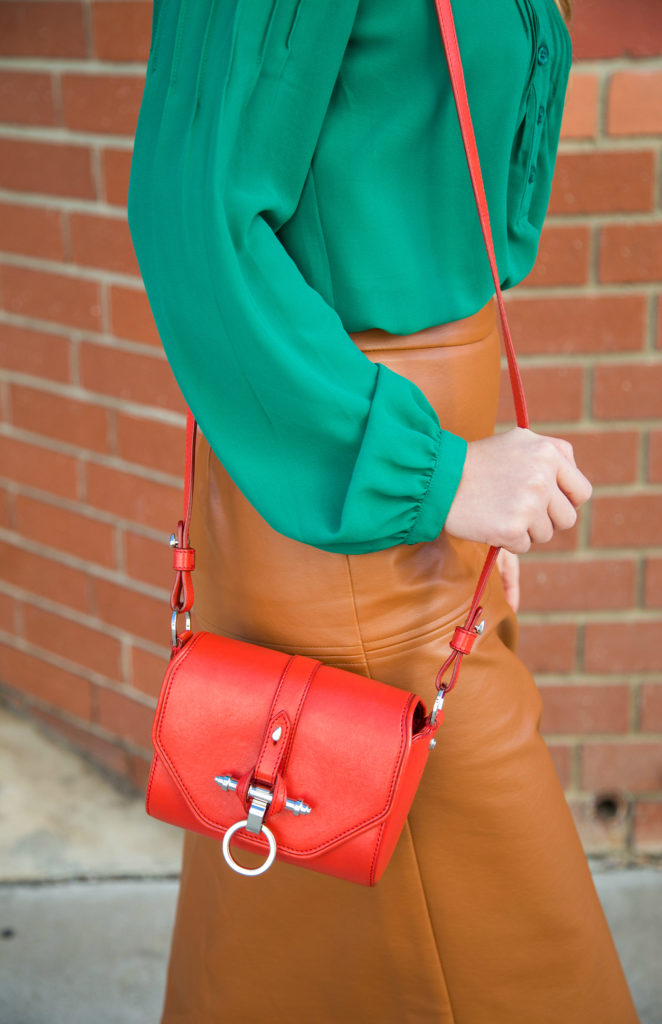 Top: Vintage (similar) 1 | 2 | 3
Skirt: Piperlime (similar) 1 | 2
Shoes: Christian Louboutin (current similar model) 1 | 2  also 5 | 6
Bag: Givenchy 1 | 2 | 3 | 4
Sunglasses: Dior 1 | 2 | 3
Lips: Chanel Rouge Coco Lipstick in 452 Emilienne
Let's talk about things that are forbidden/taboo. It always seems for whatever reason to be more appealing, desirable and challenging. Same goes for colors. Playing safe is always there and easy, but being creative and exploring new ranges and possibilities is just so much more fun.
So there are typical, let's call them "taboo", or at least frowned upon color combinations like brown and black (one of my favorite combinations to wear), pink and red (colors that can be beautifully coordinated), white and cream (perfect delicate mix that can be very stunningly done), black and navy (amazing color palette to be combined in my book), red and green – ok this one is not as commonly used by me since the first thing that comes to my mind is a Christmas tree with ornaments when I think of those two colors together. However, paired with the tan or cognac leather pieces and accessories it can turn the whole look into a 70s inspired one, which is what I was originally aiming for. Green and tan work wonderfully together and same goes for red and leopard print but it gets a whole new twist once these two pairings get combined, don't you think?
Putting together outfits and revamping closets for my clients, I always try to listen and go with what the person is comfortable with and used to, but I like to always throw a couple of let's say "creative" outfit ideas, and most of the times it does work and that client gets convinced of at least trying to step out of their comfort zone. My favorite designers to work with for color mixing inspirations are Marni, Gucci, Celine and Dries Van Noten, just to name a few.  Simply going vintage shopping to find an endless array of colors,styles, fabrics and structures works great too!
Is there a color scheme or a pattern mix challenge you happen to run into or would like me to feature or discuss on the blog in the future? Drop a comment below or send me your request directly at papillon@laviedupapillon.com.
Photography by Janice Reinold of Chasing Hiromi Photography