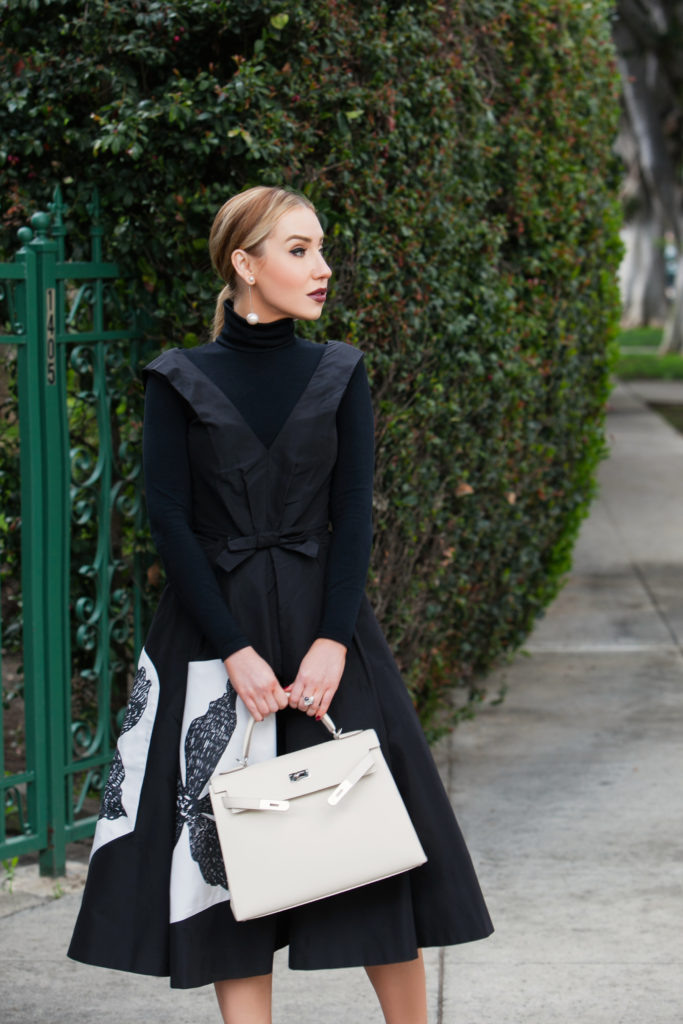 As you might have already noticed I am all about splurging on versatile and timeless investment pieces.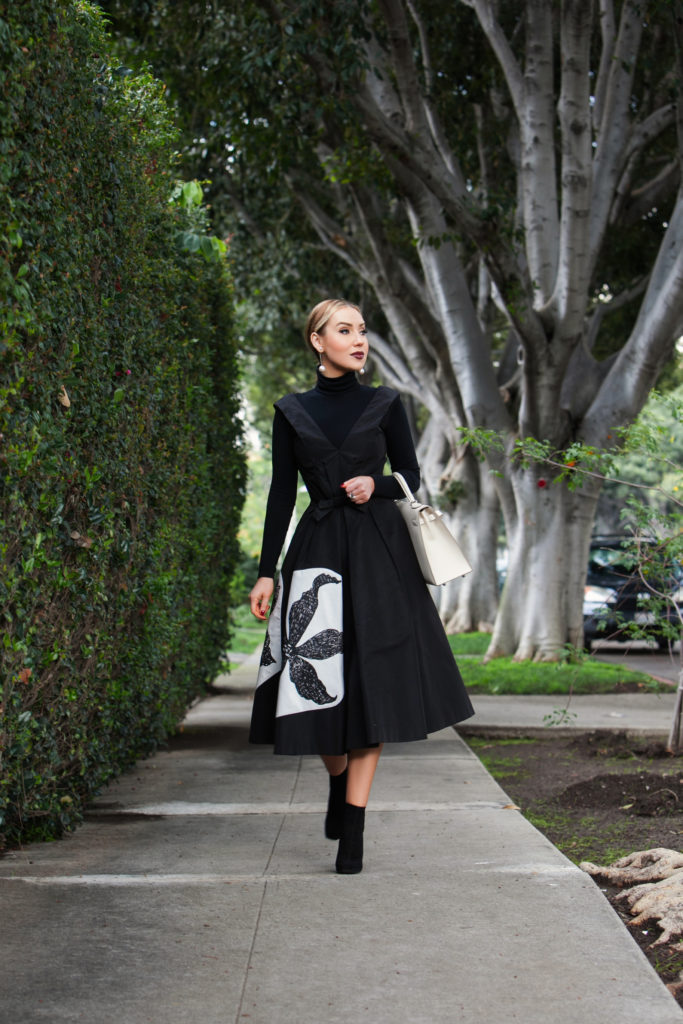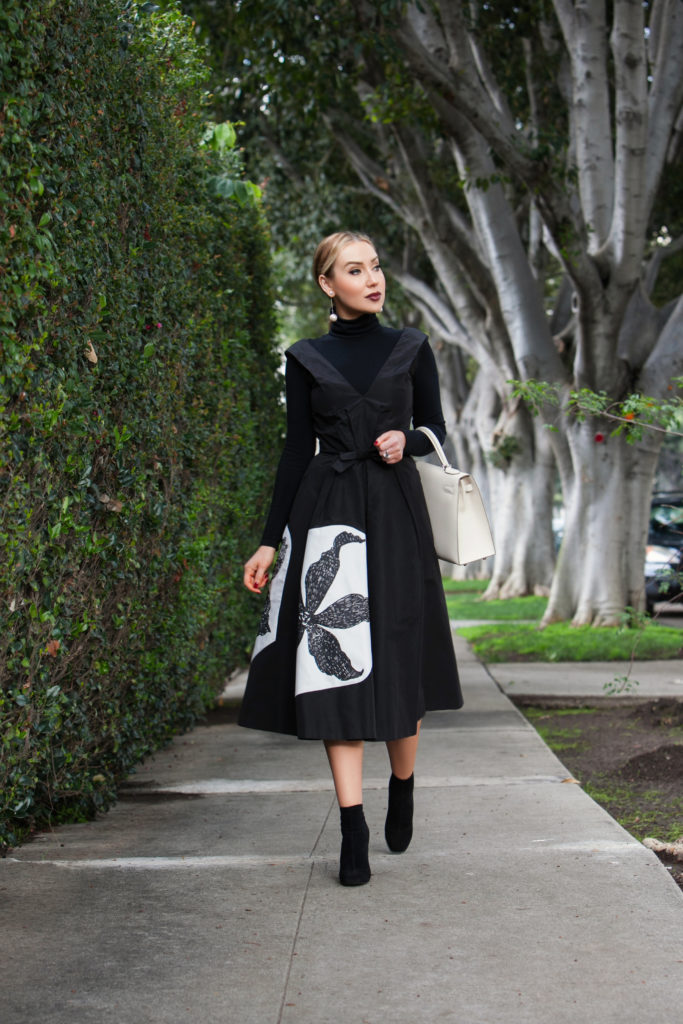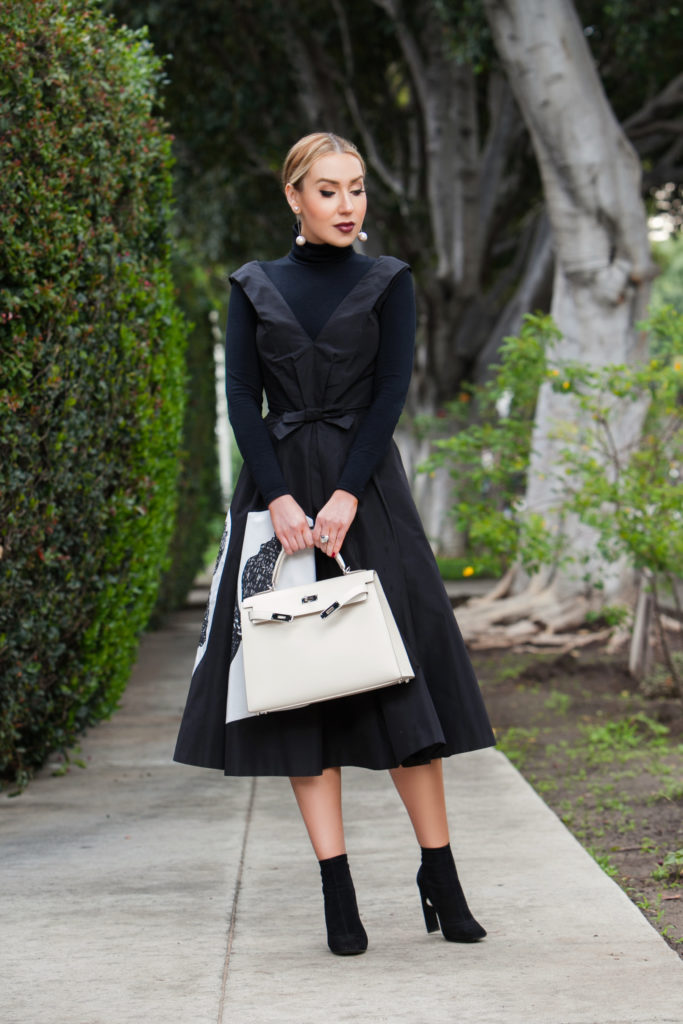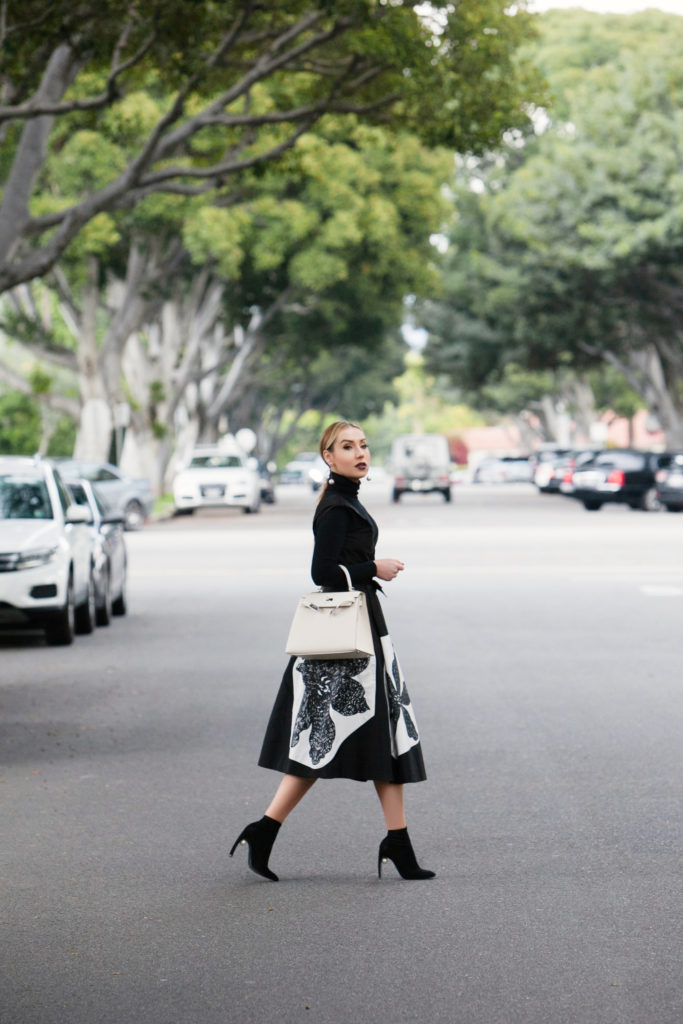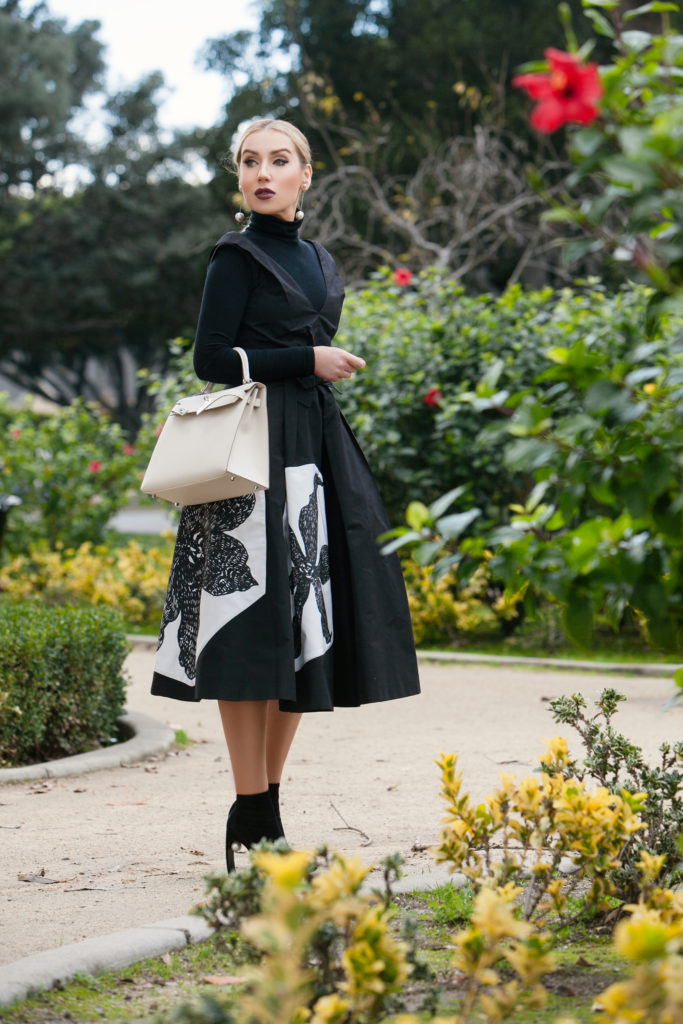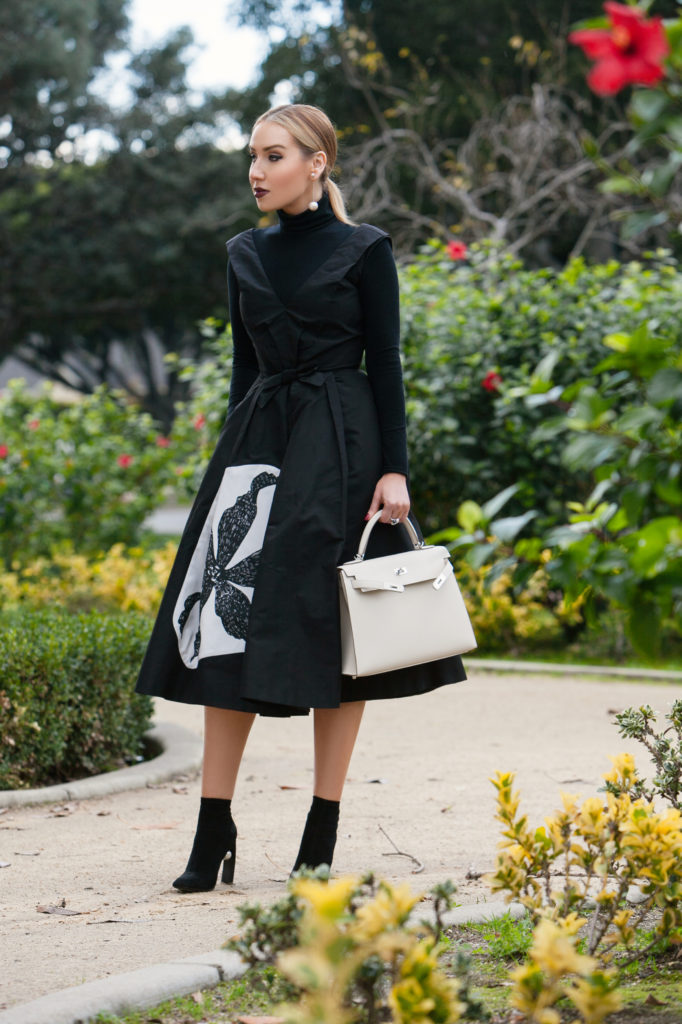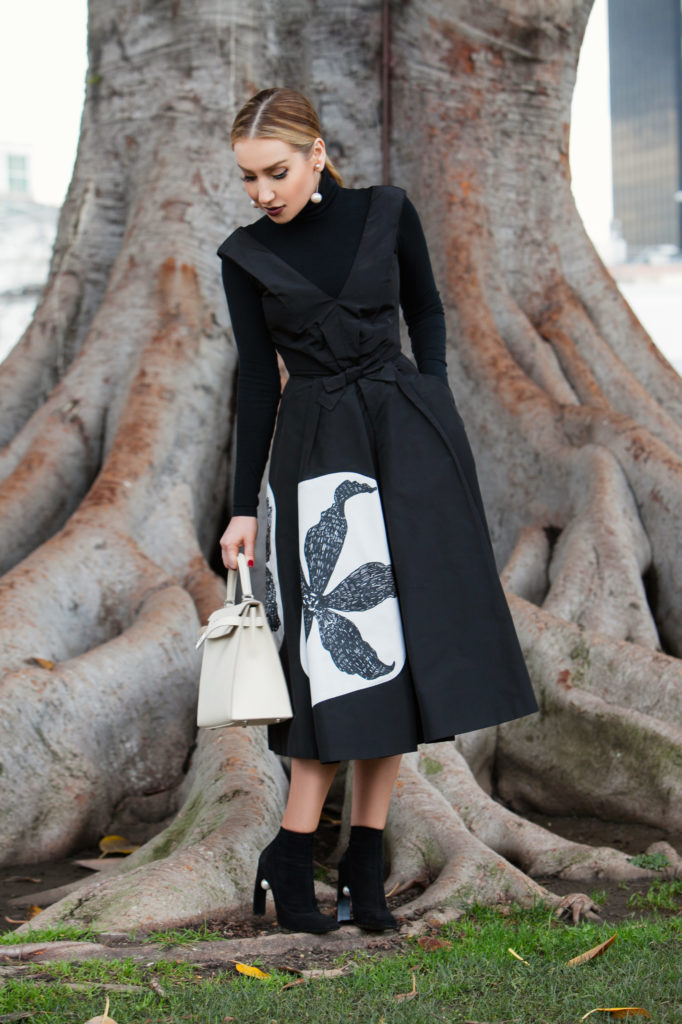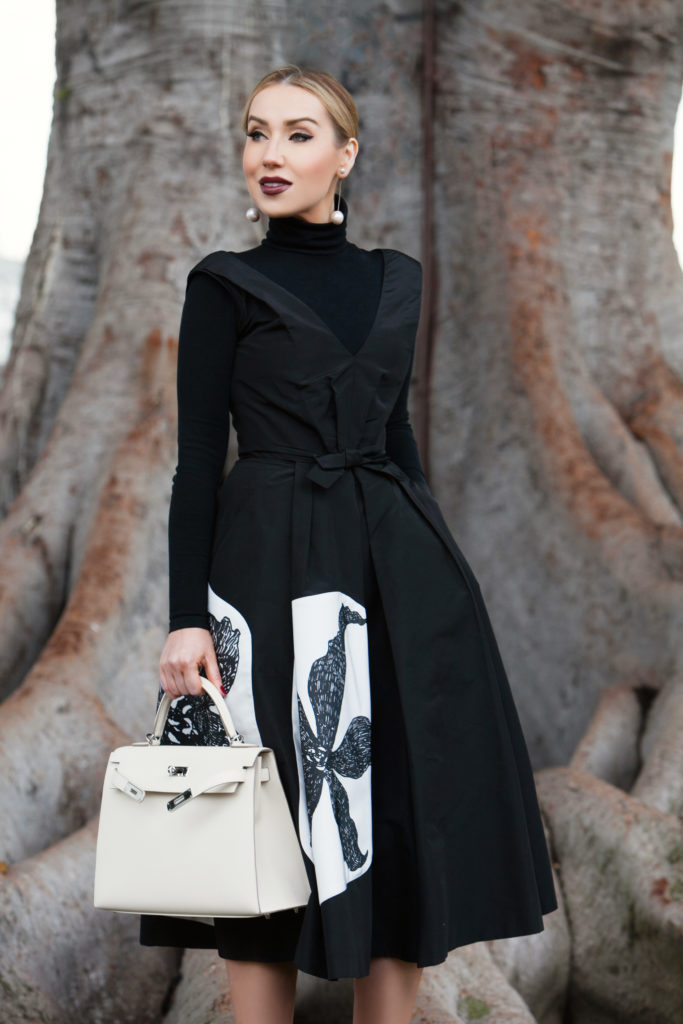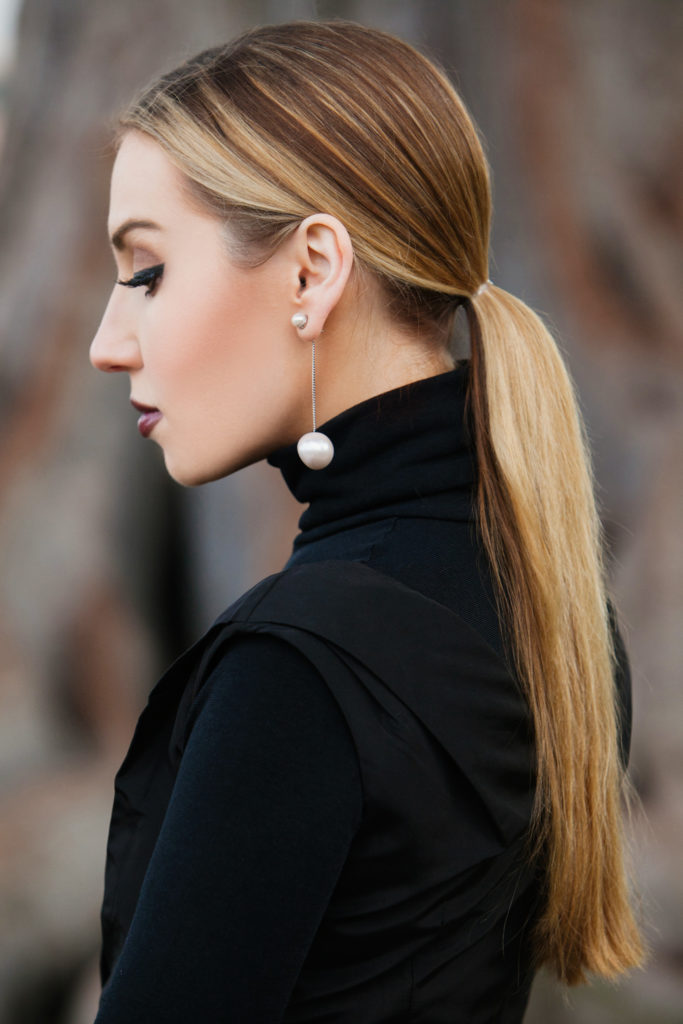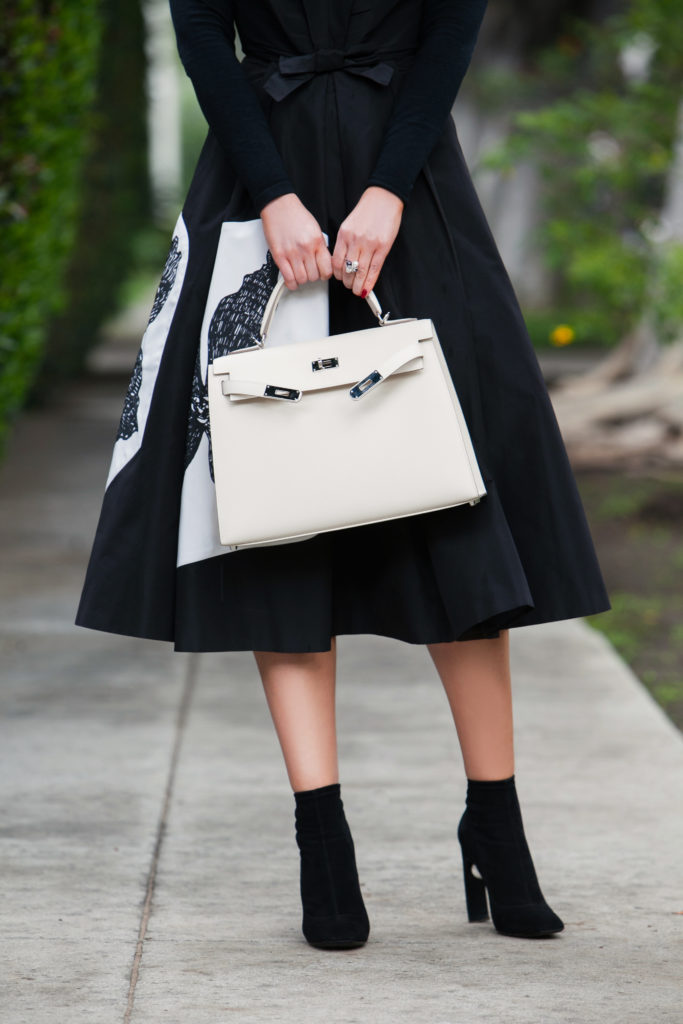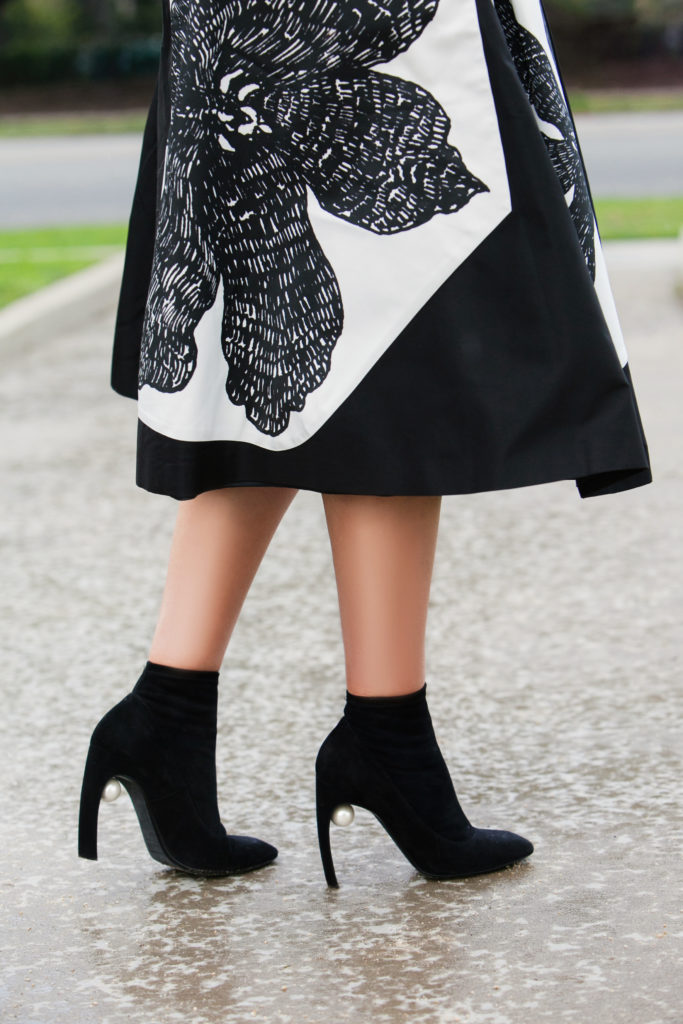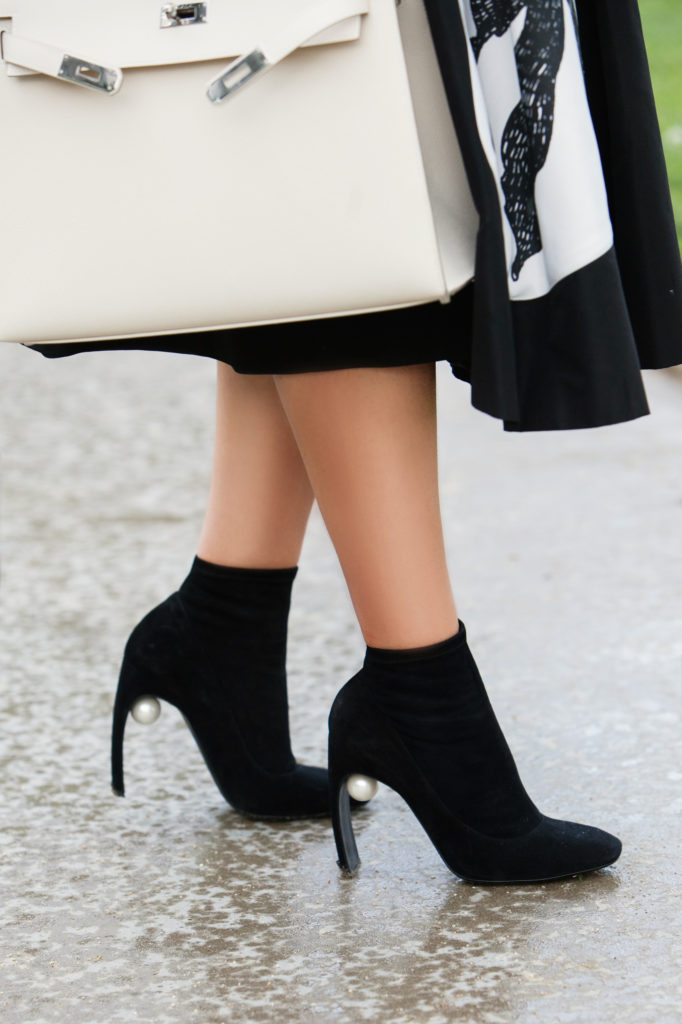 Dress: Prada same collection 1 | 2 also like in similar print 3 | 4 | 5 | 6
Bodysuit: Wolford 1 | 2 | 3 | 4
Boots: Nicholas Kirkwood 1 | 2 | 3
Bag: Hermes
Earrings: Salvatore Ferragamo
Lips: The Estée Edit in Nude Scene
My opinion is that if you love it but can't come up right away with at least 2-3 different ways to wear it and style it then you should probably think twice or at least sleep on it to get the most out of your budget,  unless you will simply be left with a broken heart without it.
When I came across this Prada dress seen on the FW'16 runway, I loved how simple and clean it was, but what a statement it made. And I knew right away how many different ways I could dress it up or down and even carry this short sleeved number into cooler months by layering it with some shirts, turtlenecks or even t-shirts for spring and summer, paired with dressy blazers, coats or leather jackets, evening heels or sneakers and ballet flats for day time.
And that's the beauty of a timeless piece, which Prada earned the title of through the years of its existence. The quality of Italian craftsmanship does come with a price tag, but it also does come with its classic versatility that I am willing to invest into knowing that if I fit in it 10 or 20 years from now it will look as great and chic as today.
Photography by Mila Zvereva