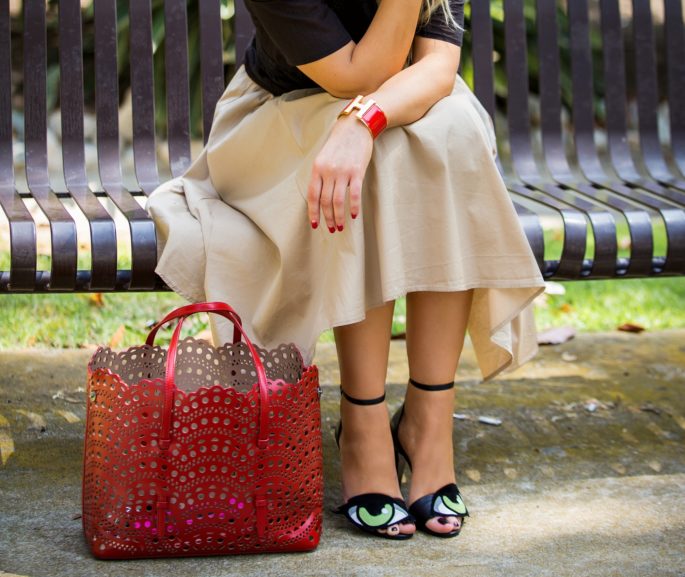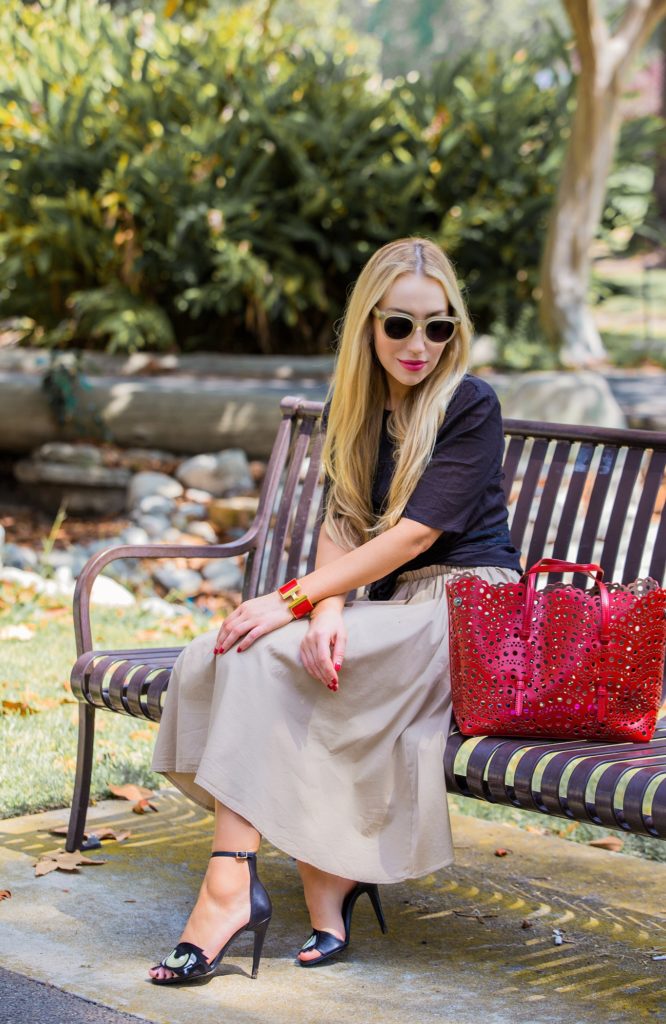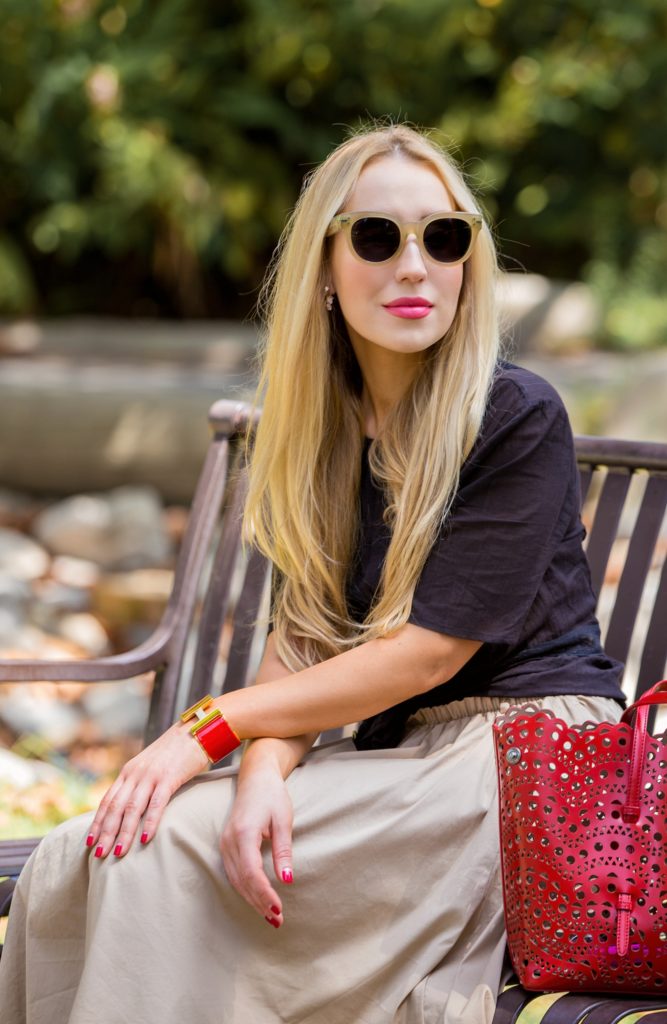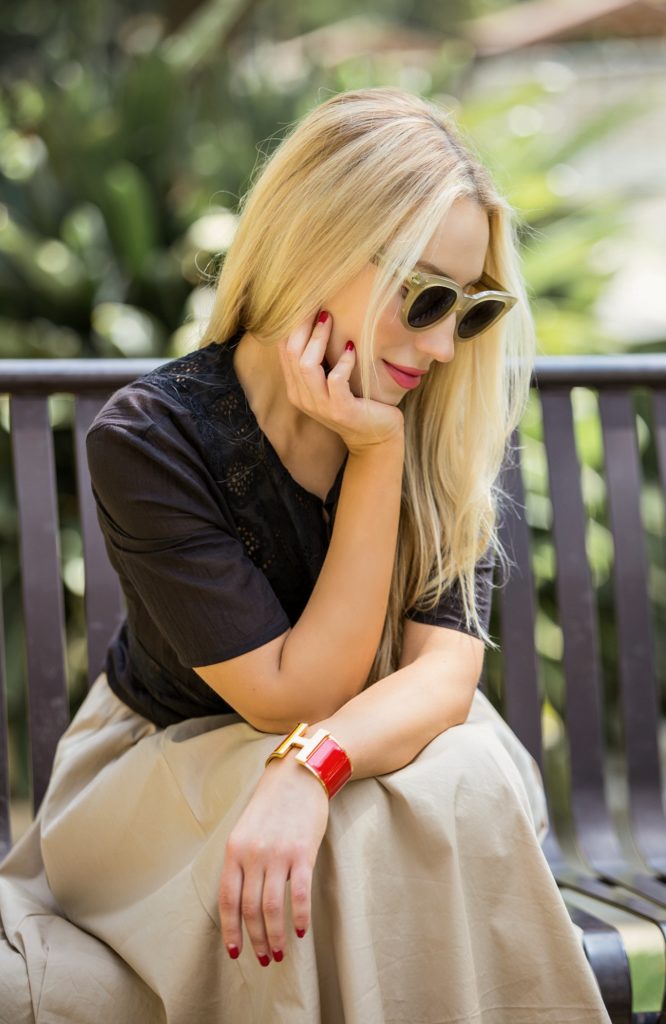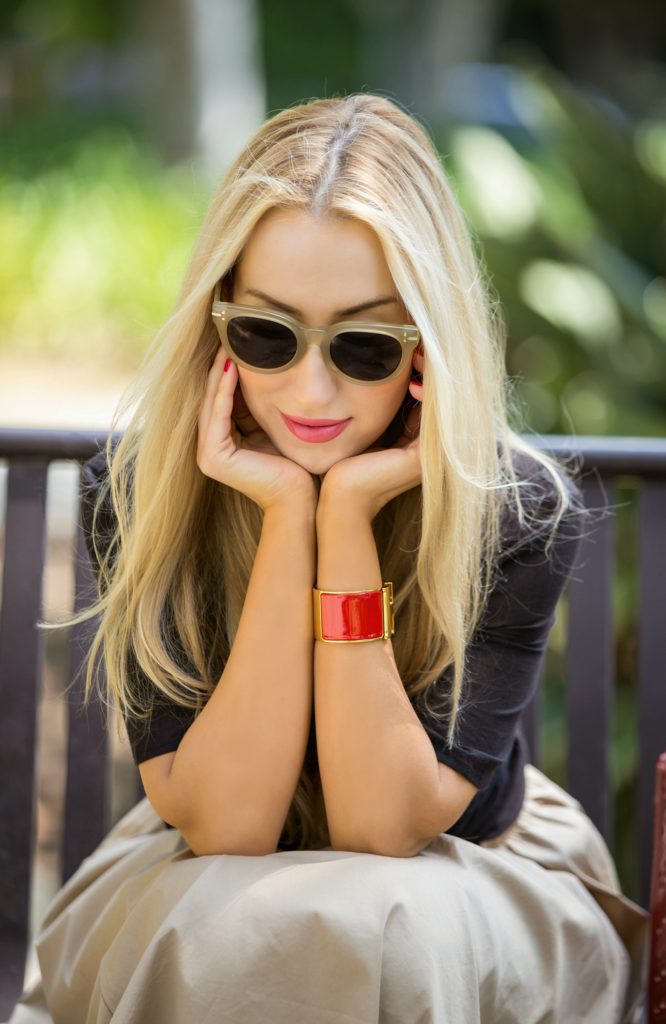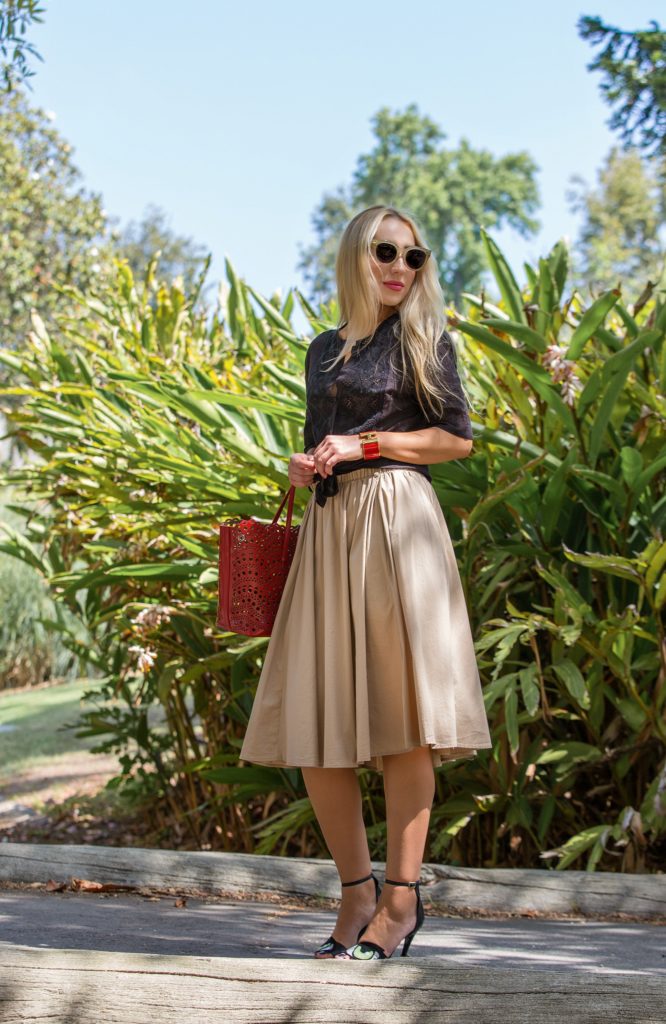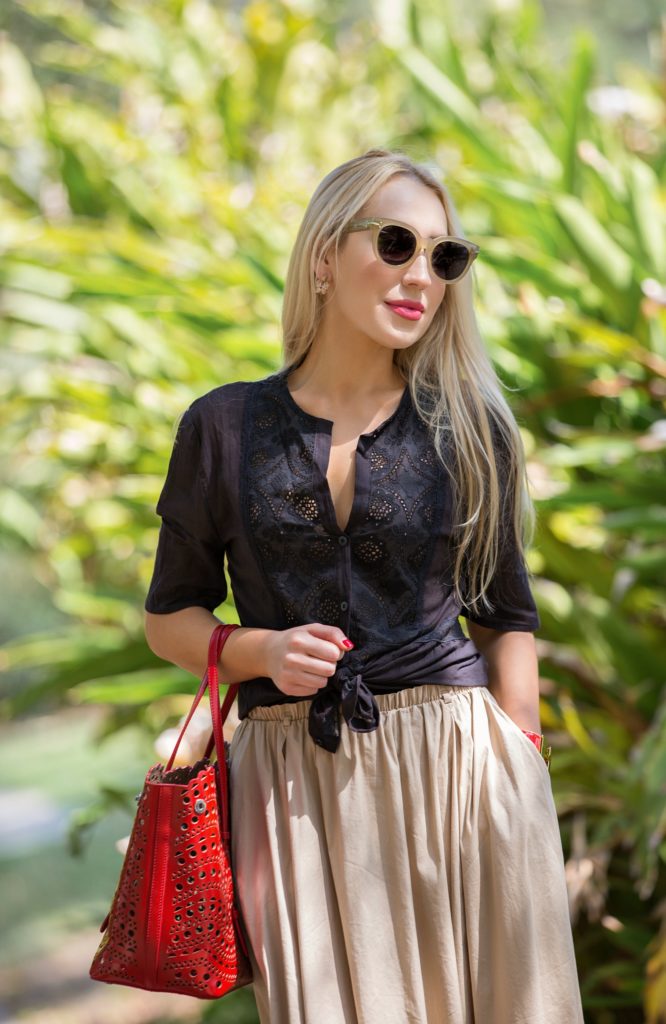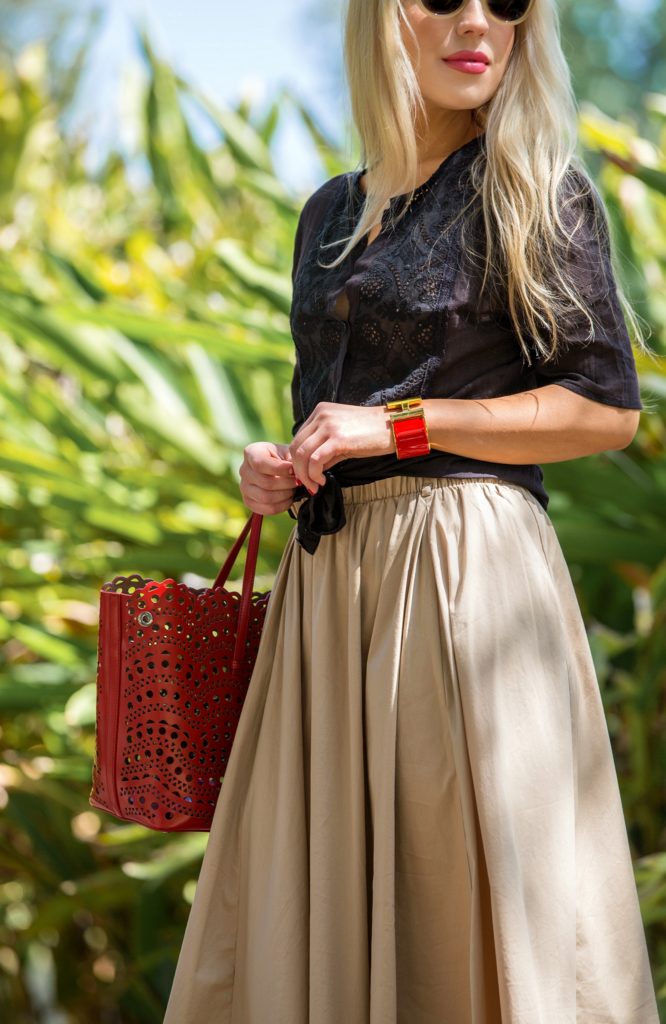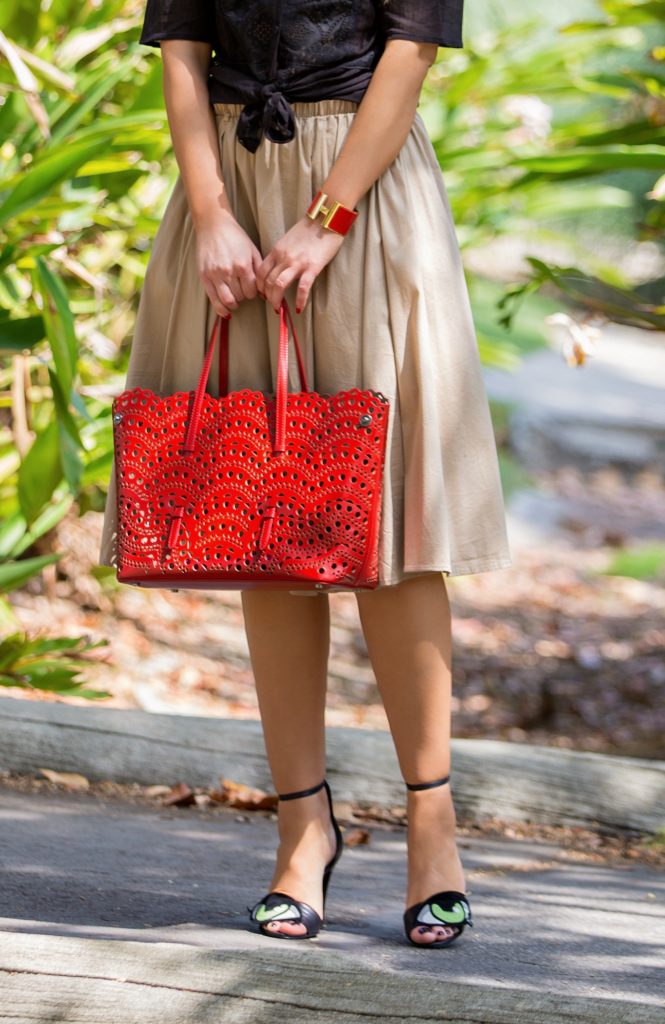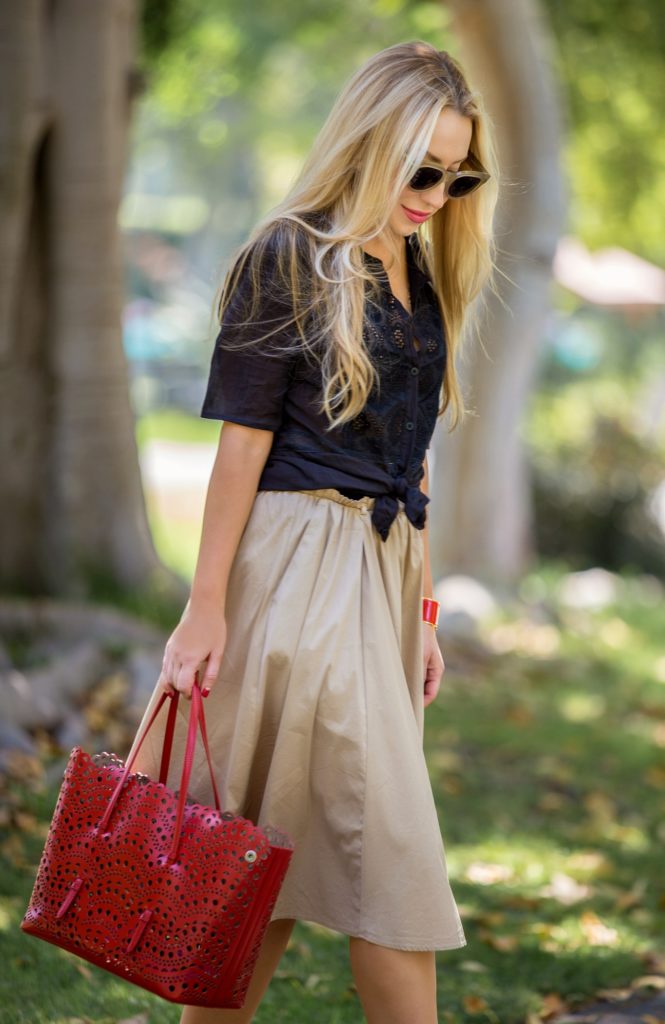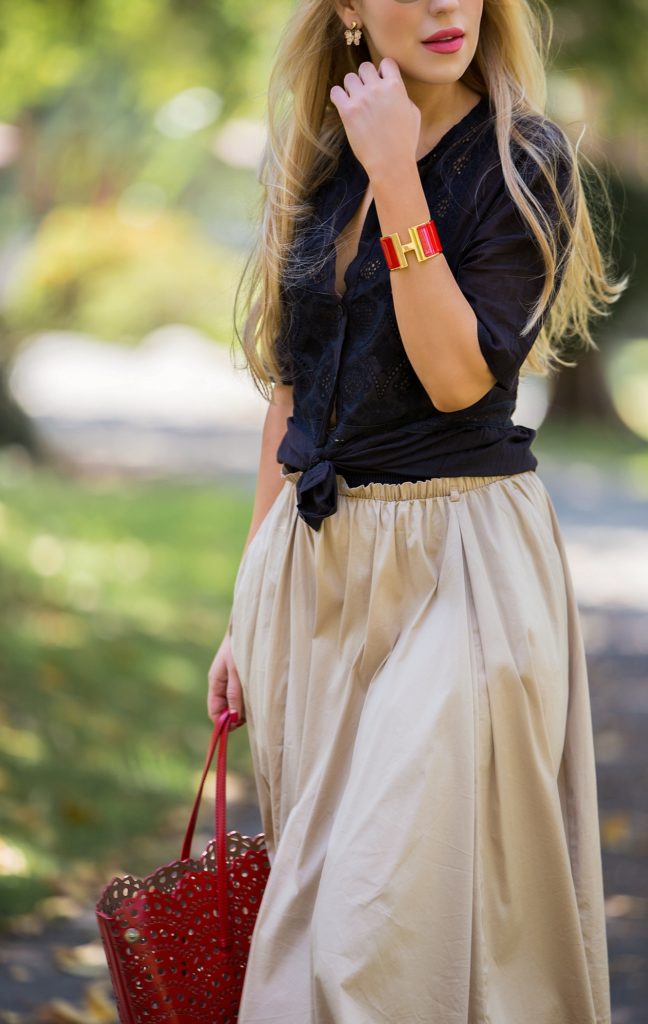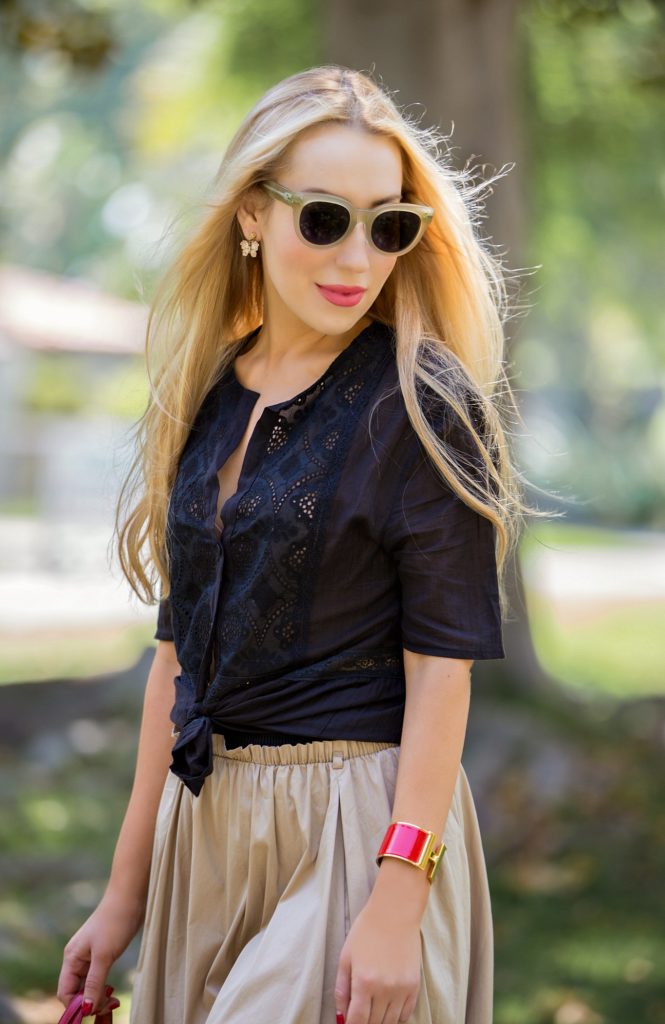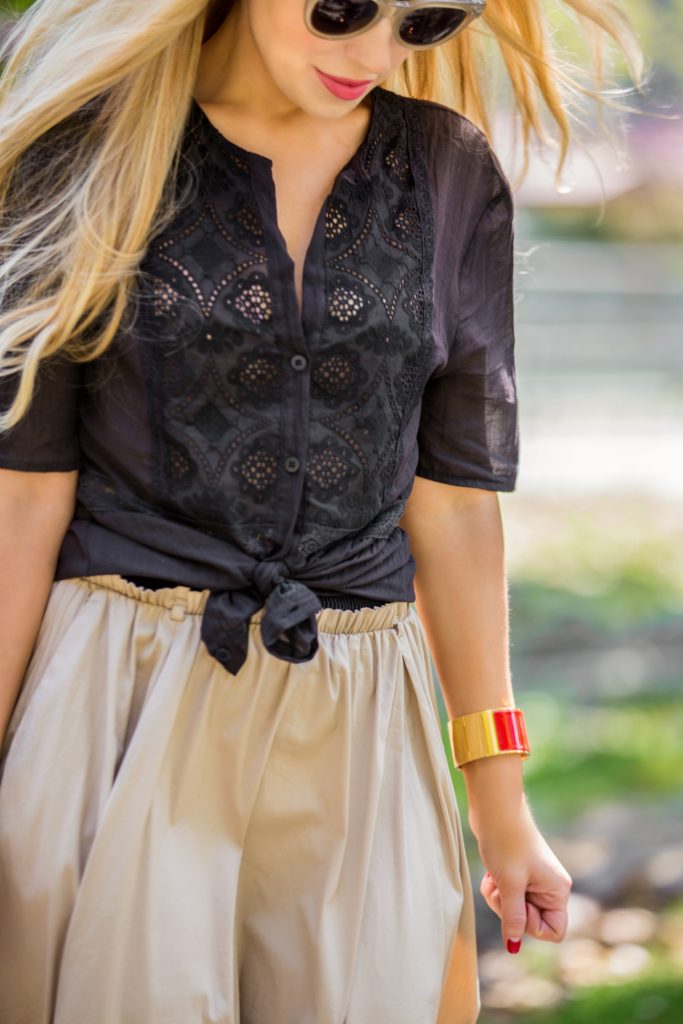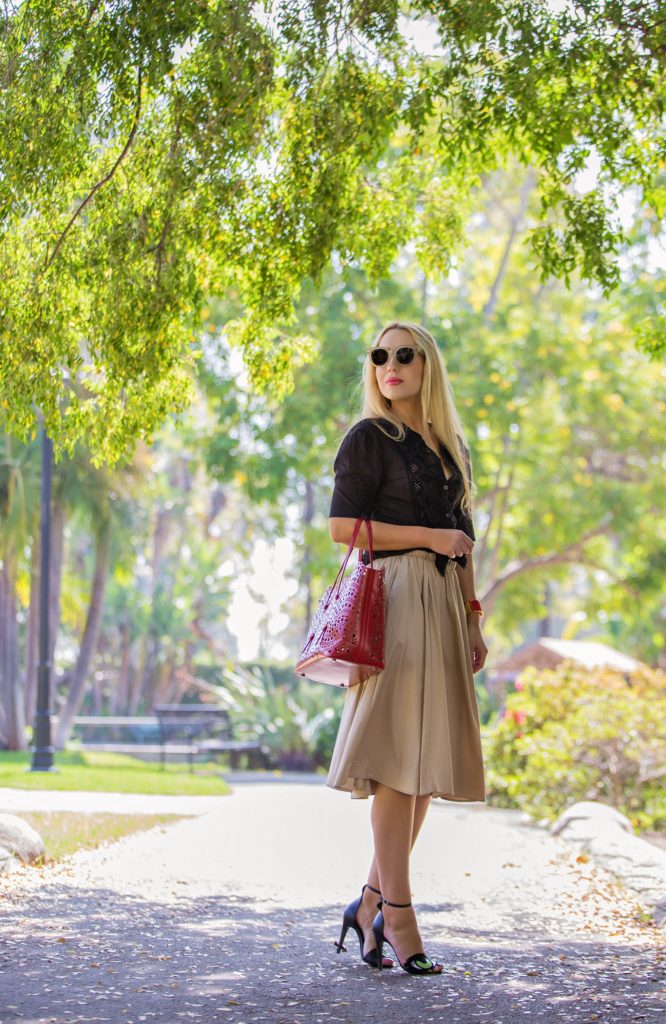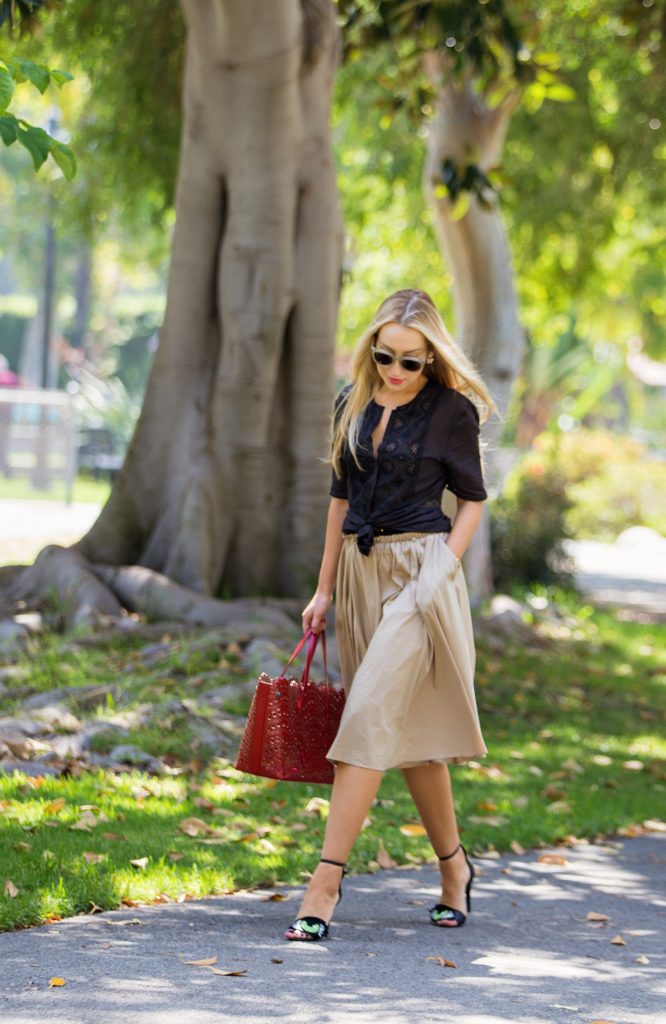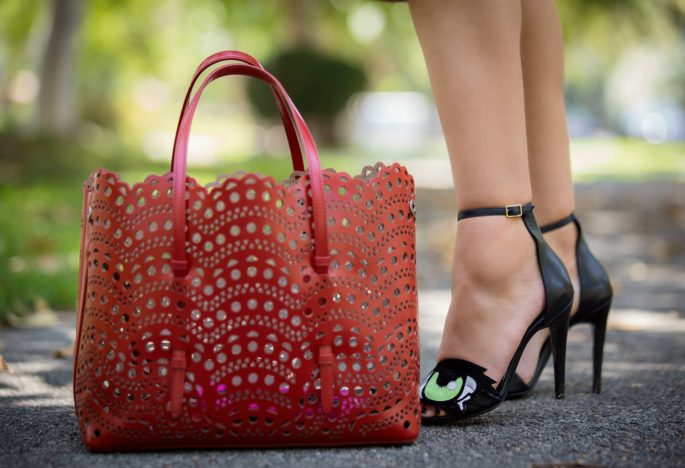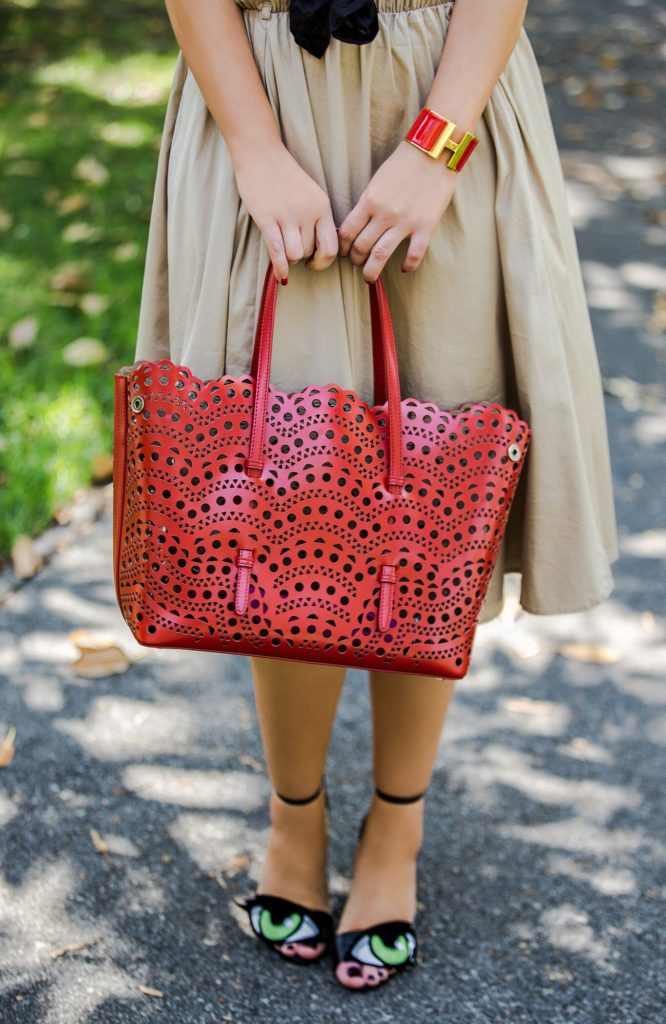 Top: Nightcap Clothing (similar) 1 | 2 | 3
Skirt: Zara (similar) 1 | 2 | 3
Bag: Alaia (similar) 1 | 2 | 3
Sandals: Pierre Hardy (current styles) 1 | 2 | 3 | 4
Sunglasses: Celine
Earrings: Dior
Bangle: Hermes
Lips: Dior Rouge Lipstick in 028

Hello everyone! I hope you are enjoying your summer, be it at your favorite vacation destination, a picturesque weekend getaway or even your favorite summertime after-work spots. I am currently in LA enjoying the unusually intense summer heat we have been experiencing lately in southern California. 
If you are familiar with my blog and style, or even if you are new (in that case, welcome and I hope you'll stick around!), you have probably already noticed that I am all about elevating both the everyday and going-out look with the help of accessories- the so-called "details".  I have used this premise successfully so many times for both clients and friends, showing them how spending their fashion funds wisely can be very helpful in enhancing their wardrobe and rewarding for their wallets.  I have been asked for tips on how to prioritize in order to build a smart, timeless closet and I will have a more detailed post on that later this week per your request!  But to start with here are a few fundamentals…
When I start working on a look, I usually begin with the base or "skeleton"-  the clothes.  In this case it was a black blouse and a midi breathable, comfortable skirt adjusted to accommodate the current high temperatures. The ends of the blouse were tied in the knot to give it a relaxed day look compared to the dressier eyelet detailing of the top. Then depending on the atmosphere of the place the outfit is being worn to, I start "up-dressing" or "down-dressing" it. This is the type of the outfit I normally wear to meet with a client or on an assignment in order to highlight the major keys of my work personality.  You only get one chance to make an impression of truly what and who you are! So this is me – comfortable but polished and professional but creative. The Pierre Hardy Oh Roy sandals worn with this outfit do the trick every time and act as a great conversation starter.
I know this style is probably more applicable for someone heading to a creative meeting or outing rather than a conservative work environment, but my general advise for someone heading to a job interview or work meeting would be always try to tell your own story through your outfit to start with in order to stand out (in your favor of course!). Blending in and having the best proposal and qualities are not necessarily enough. Make an impression!

Do you have a certain way of accessorizing or tips for dressing for a specific occasion while keeping a good balance between the budget, self-expression and work tone? Do share your tips below!
Photography by Janice Reinold of Chasing Hiromi Photography