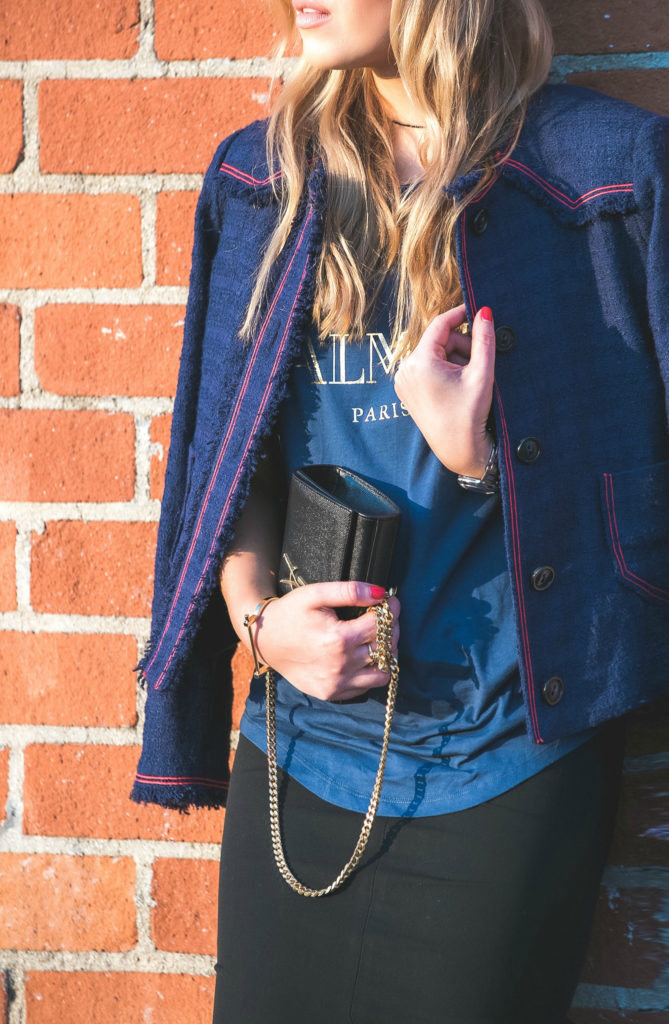 Keeping the outfit flexible is always a key for me, especially on a busy day where popping back home to change is simply not an option.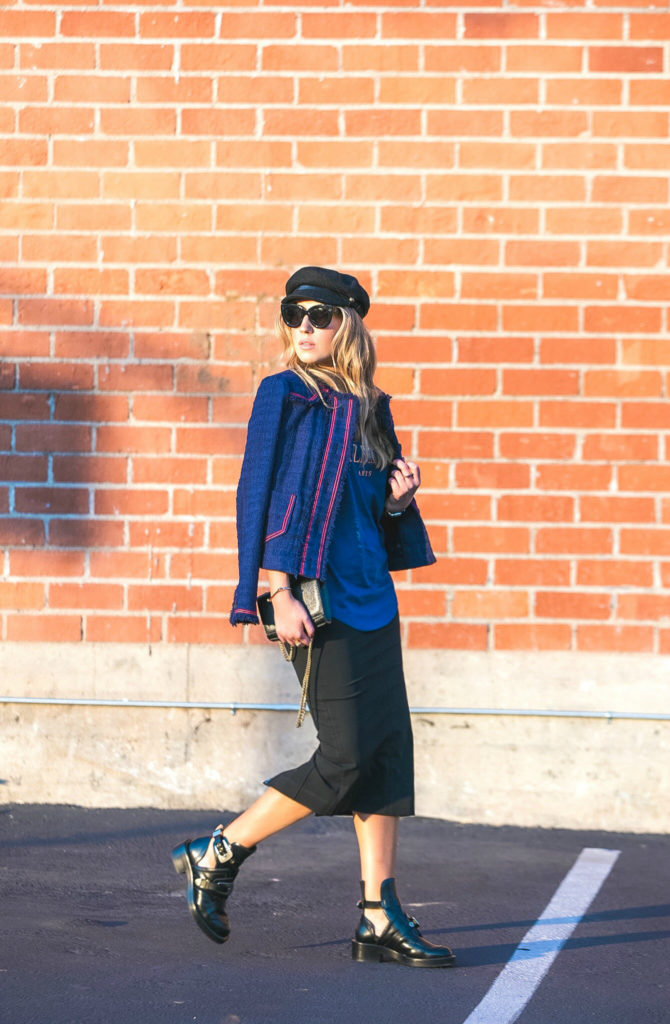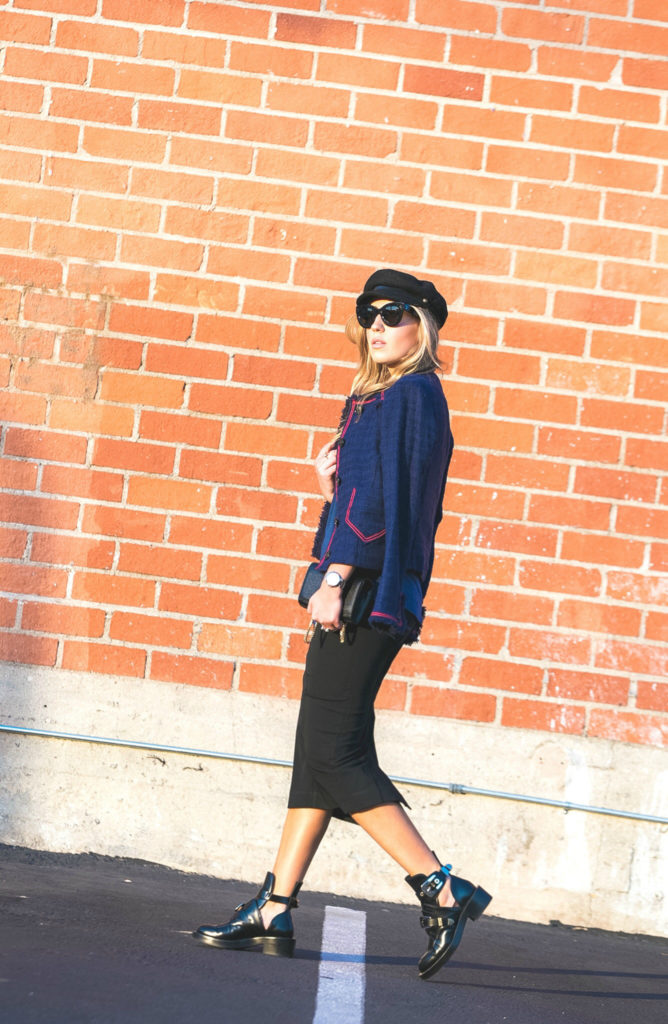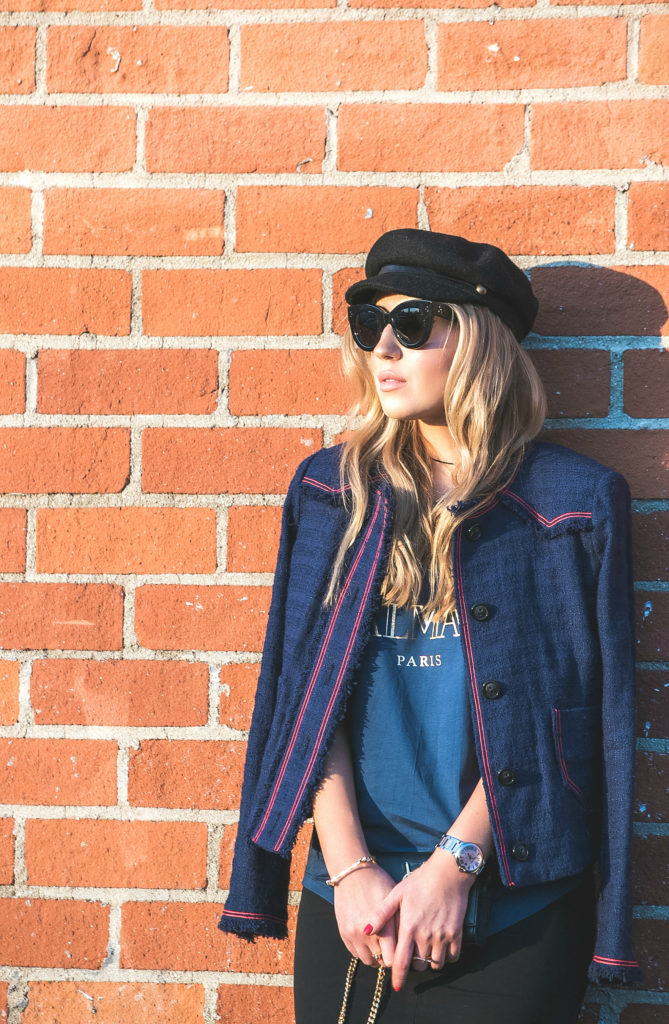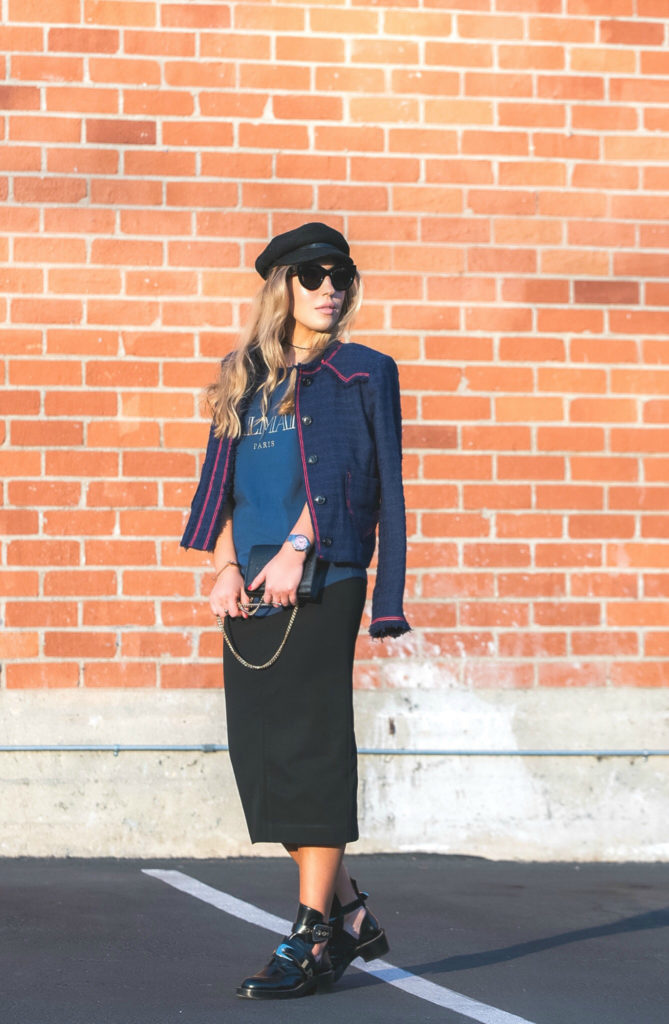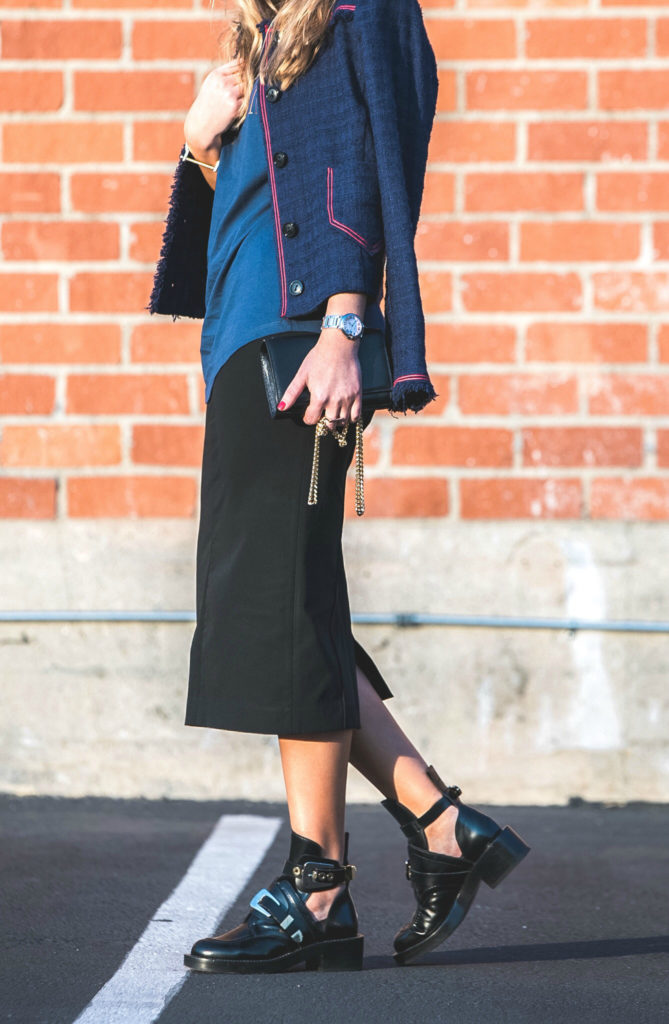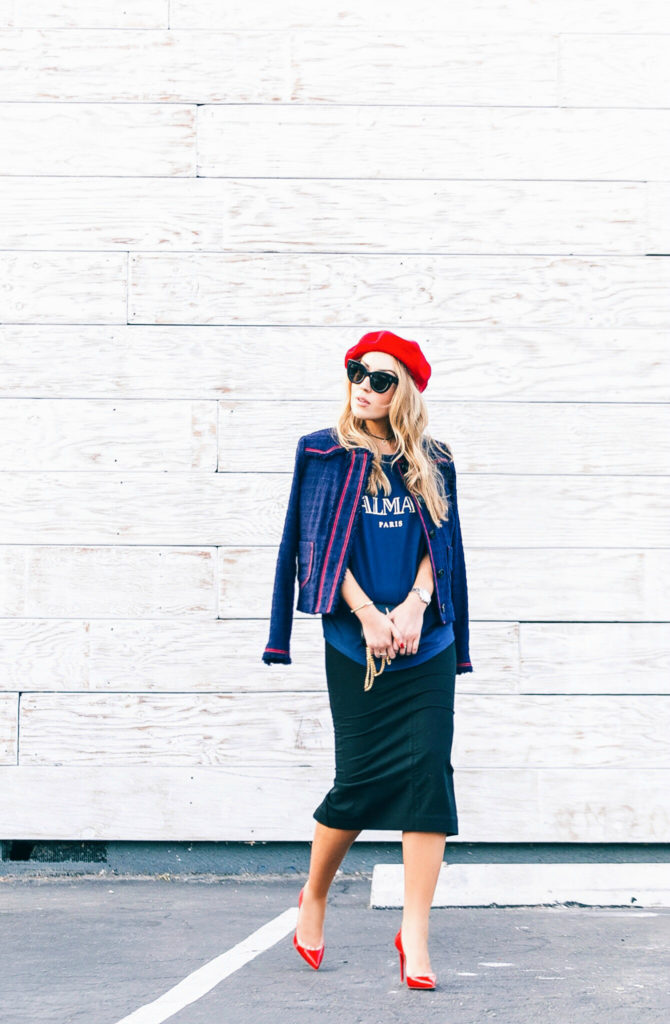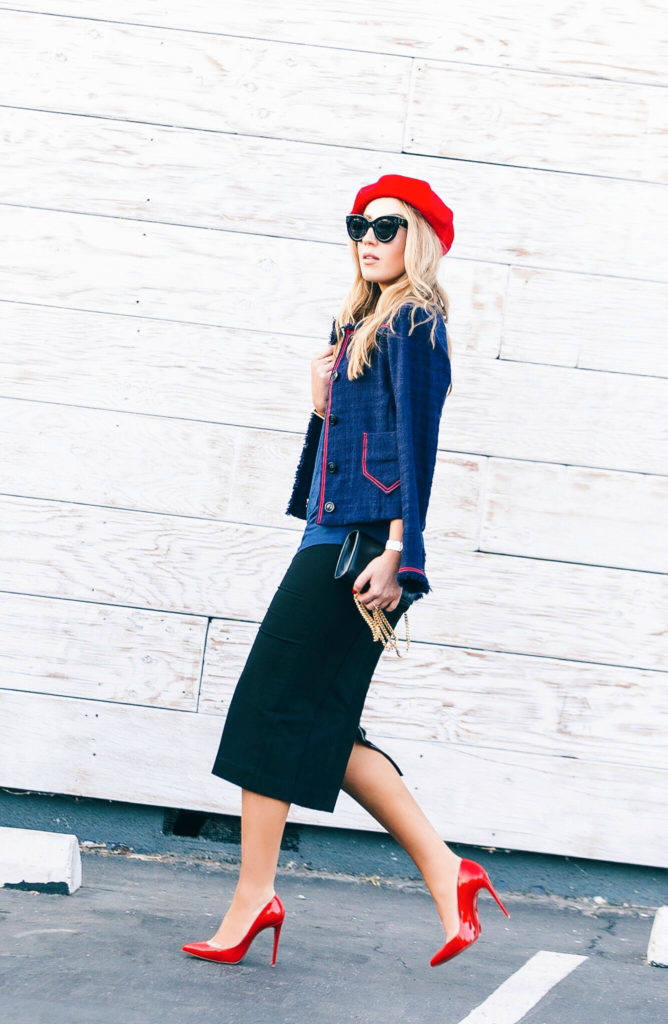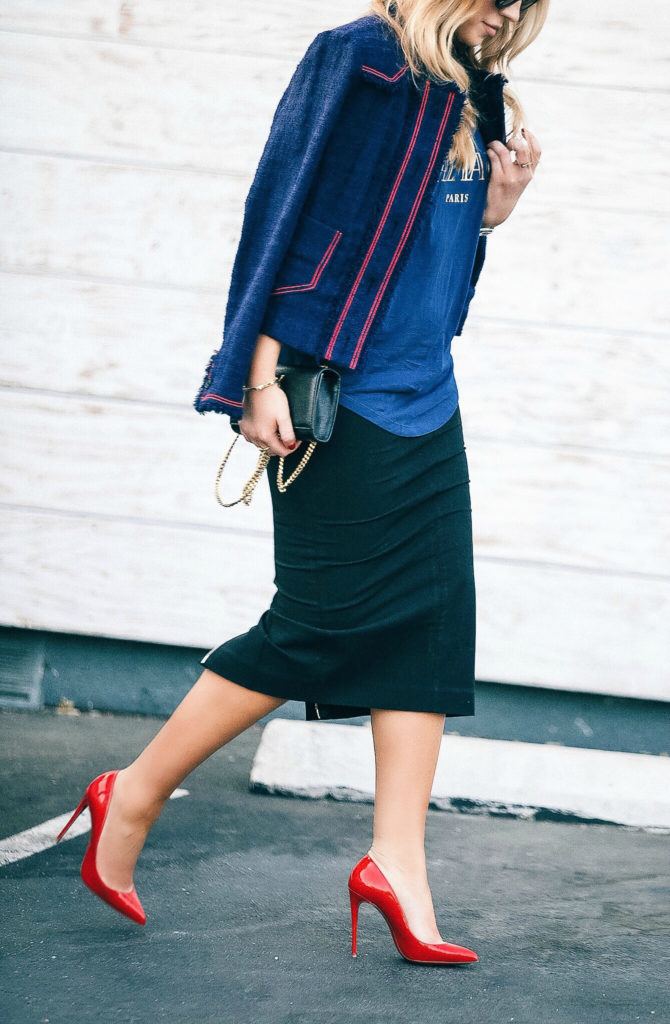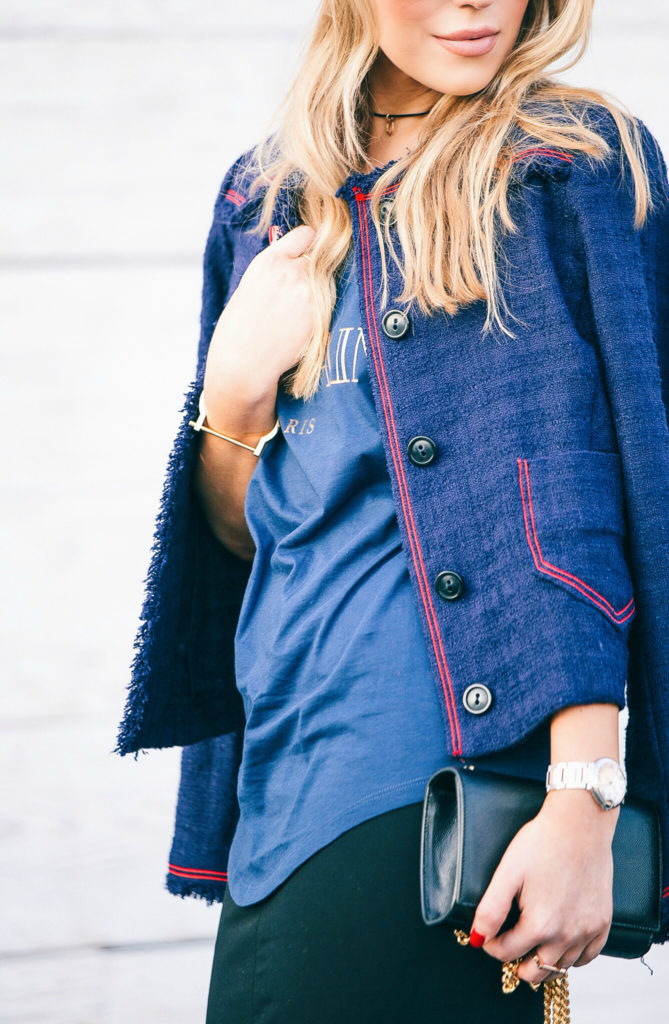 Jacket: Isabel Marant similar style 1 | 2 | 3
T-shirt: Balmain 1 | 2 | 3
Skirt: Zara similar 1 | 2 
Boots: Balenciaga 1 | 2 | 3 | 4
Pumps: Christian Louboutin 1 | 2 | 3
Bag: Saint Laurent 1 | 2 | 3 | 4
Sunglasses: Celine
Bracelet and rings: Miansai
Hats: Eugenia Kim 1 | 2 | 3 and Halogen
In this instance I always rely on the power of accessorizing to take the outfit from day to night: in my case an afternoon client meeting and then heading to a store opening or a cocktail event at an art gallery.
The two events are completely different in tone, but the original outfit has to work for both. That's where a pair of heels comes to help elevate a casual daytime look and a pop of color in the form of a statement piece like this beret gives it a fun bubbly twist as afternoon turns to evening.
Photography by Janice Reinold of Chasing Hiromi Photography