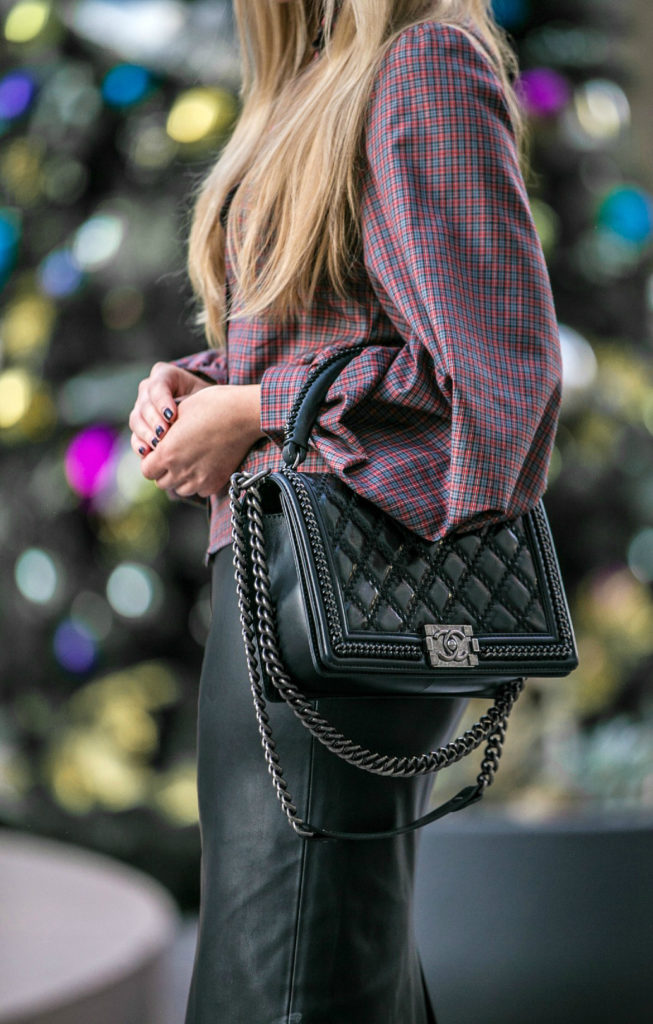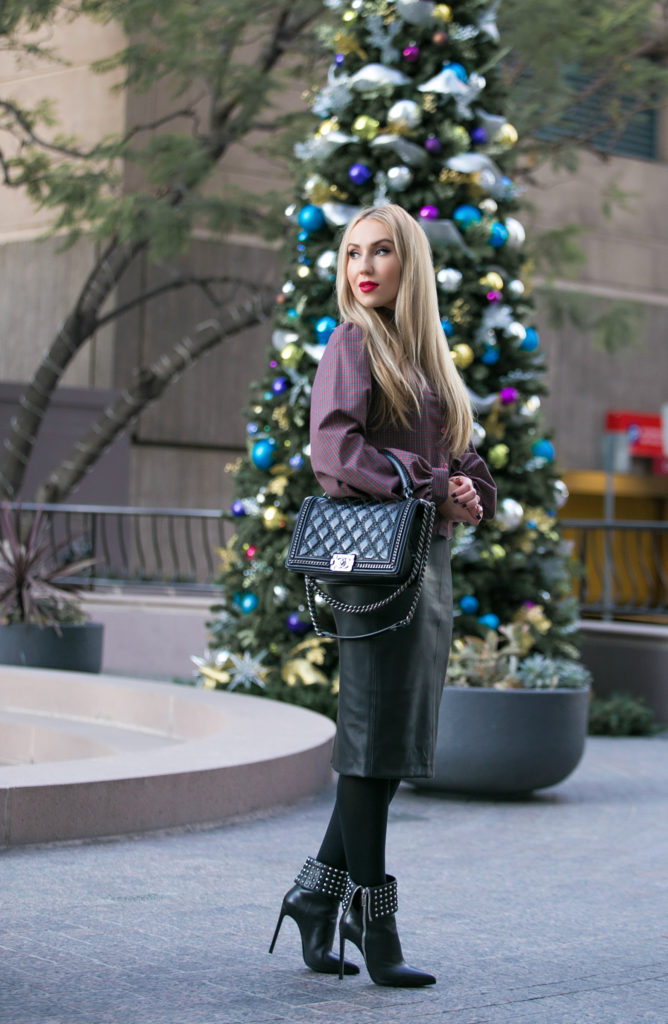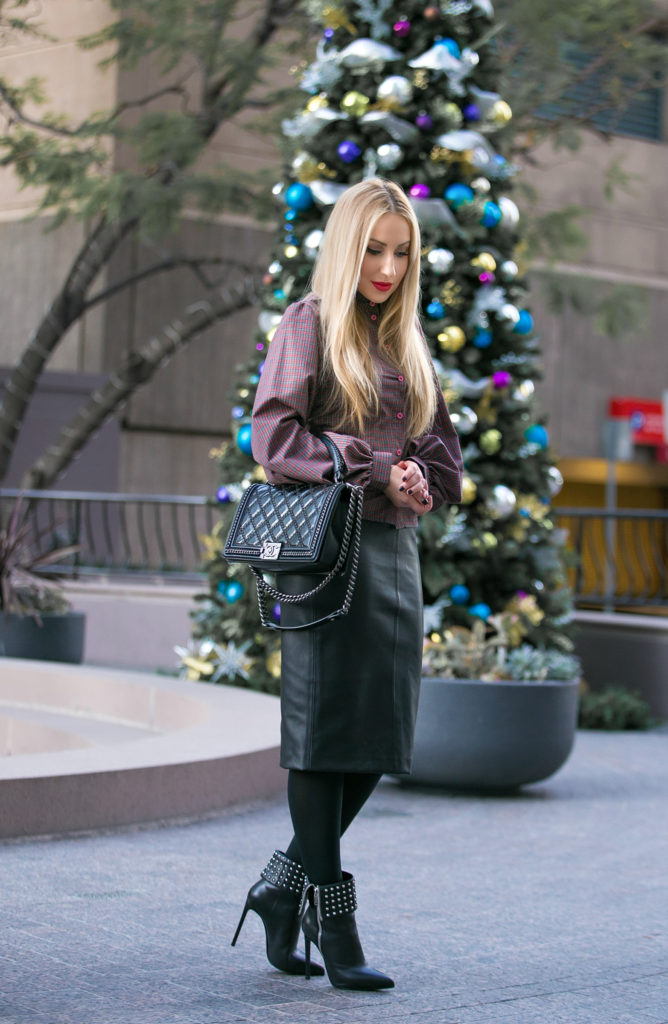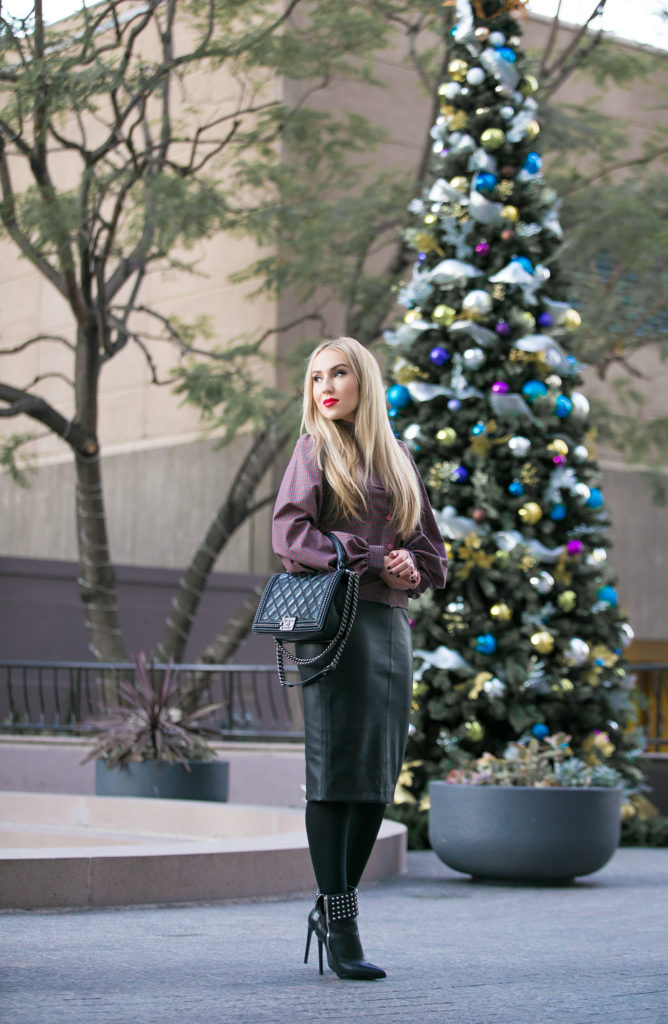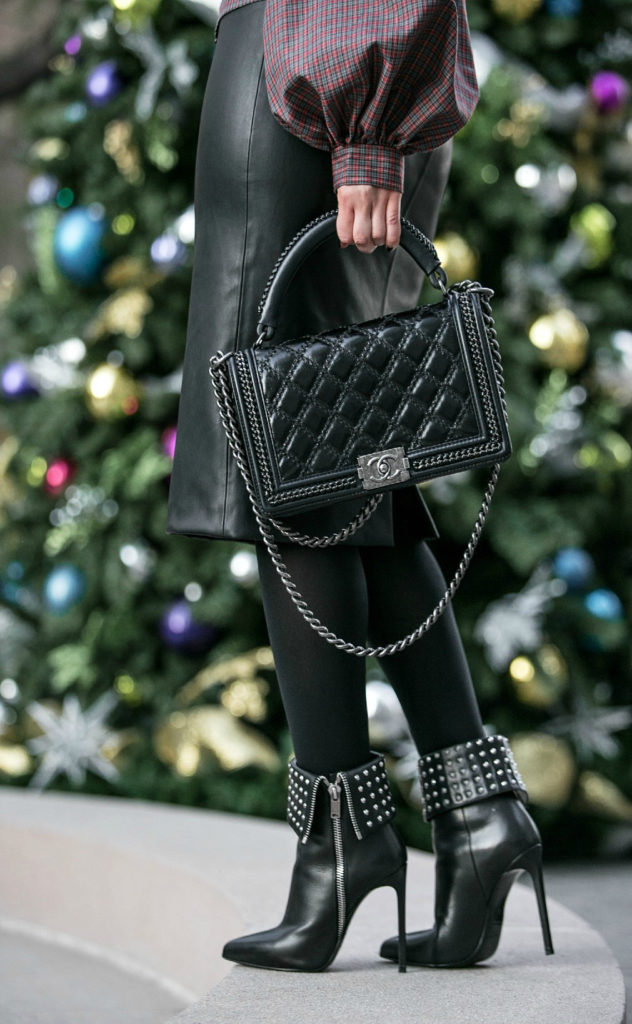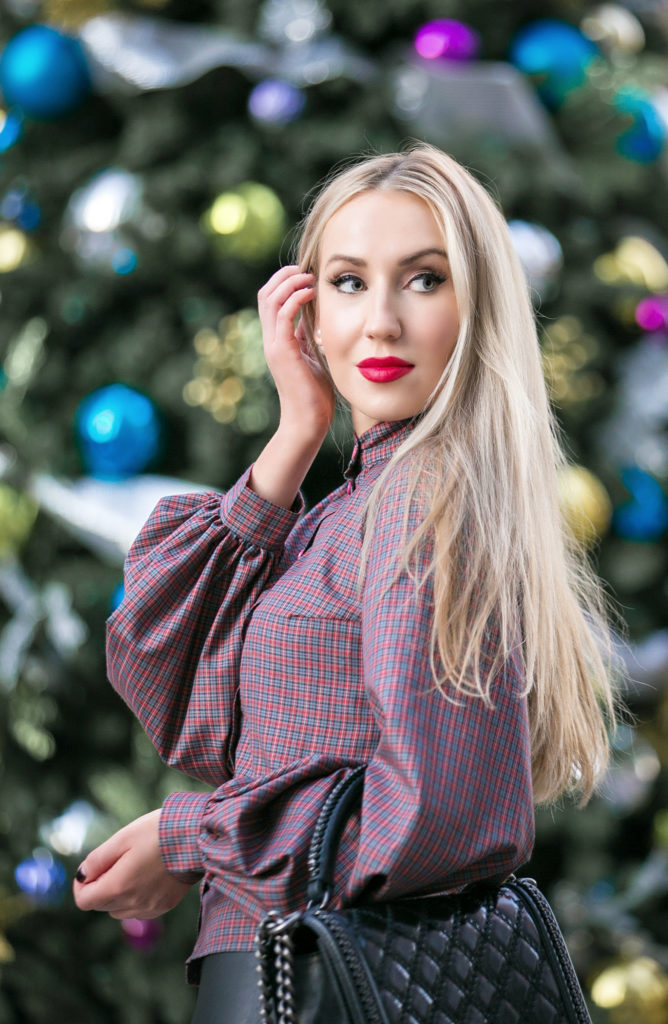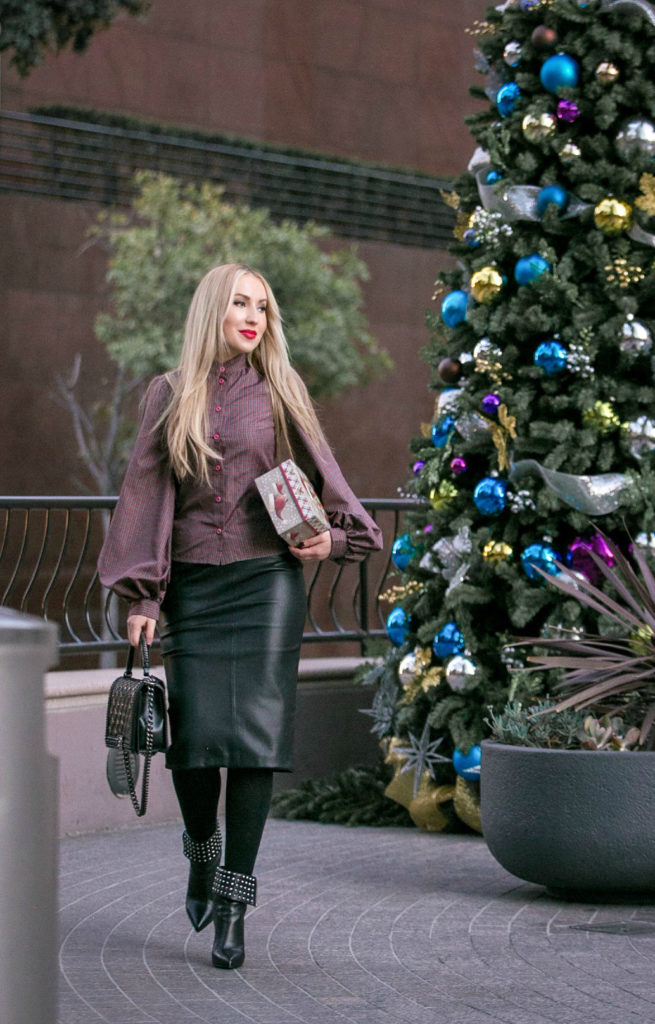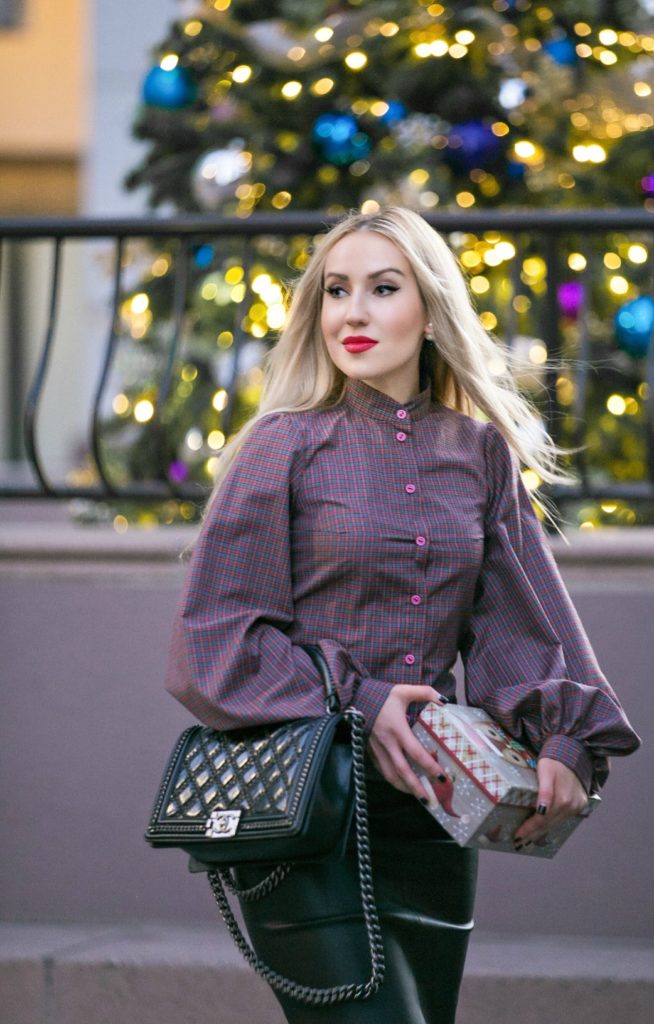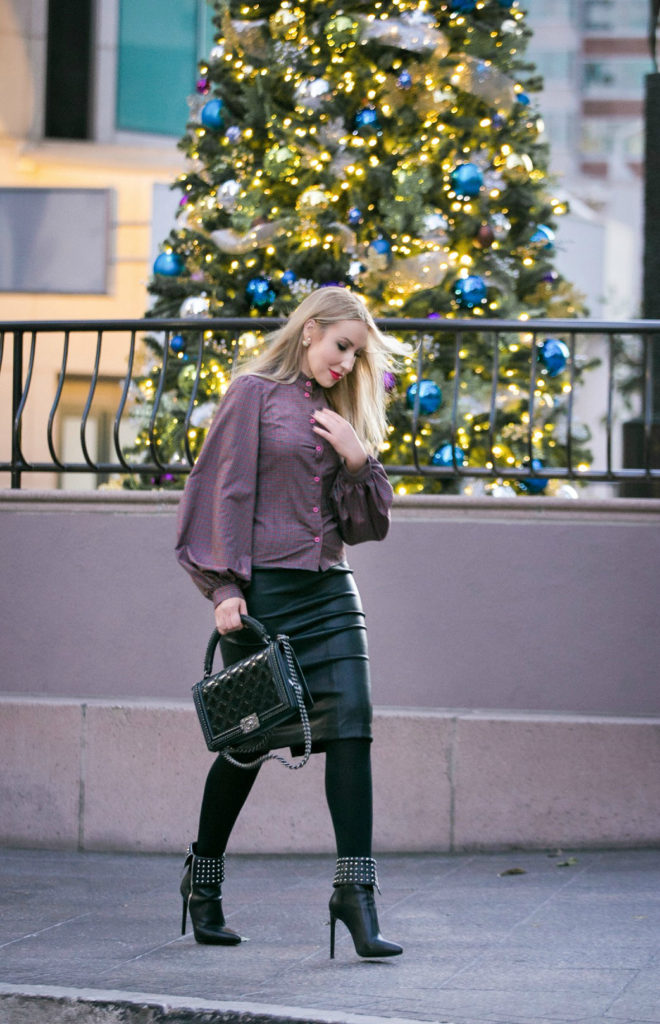 Skirt: Zara (sold out online, might still be in stores) similar 1 | 2 | 3
Blouse: Sonia Marmeladova (showroom discovered during my stay in St.Petersburg)
Boots: Saint Laurent (current picks) 1 | 2 | 3 | 4
Bag: Chanel (similar style) 1 | 2 | 3
Tights: Wolford 1 | 2
Lips: Giorgio Armani Lip Maestro in 400
It is officially 3 days 'til Christmas and not too long to wait until we all ring NYE glasses. In the meantime a lot of you are still probably trying to squeeze in some corporate parties and catching up with friends before everybody heads to different directions vacationing or just taking some down time in a cozy family circle at home.
Although the tone of the gatherings is already pretty festive, and as long as we are not booked for an ugly sweater party, you would want to wear something fun and holiday appropriate: not too stuffy, dressy I would think especially if it's happy hour or a corporate get together. In this case I would recommend mixing something up, combining what's expected for the holidays with your personal fashion staple favorites. 
And that's what I tried to accomplish with this look: traditional tartan print and girly sleeves met with the punk studs, pewter with silver hardware and faux leather skirt. So if you like minimalistic style, faux fur, sporty comfort or grungy chains and rips I would say go for it by adding all these attributes to a piece of traditional festive holiday-appropriate clothing. And 'tis the season!
Photography by Janice Reinold of Chasing Hiromi Photography