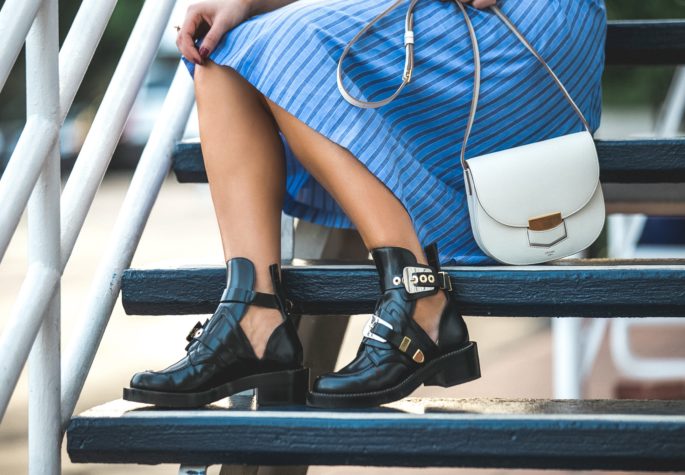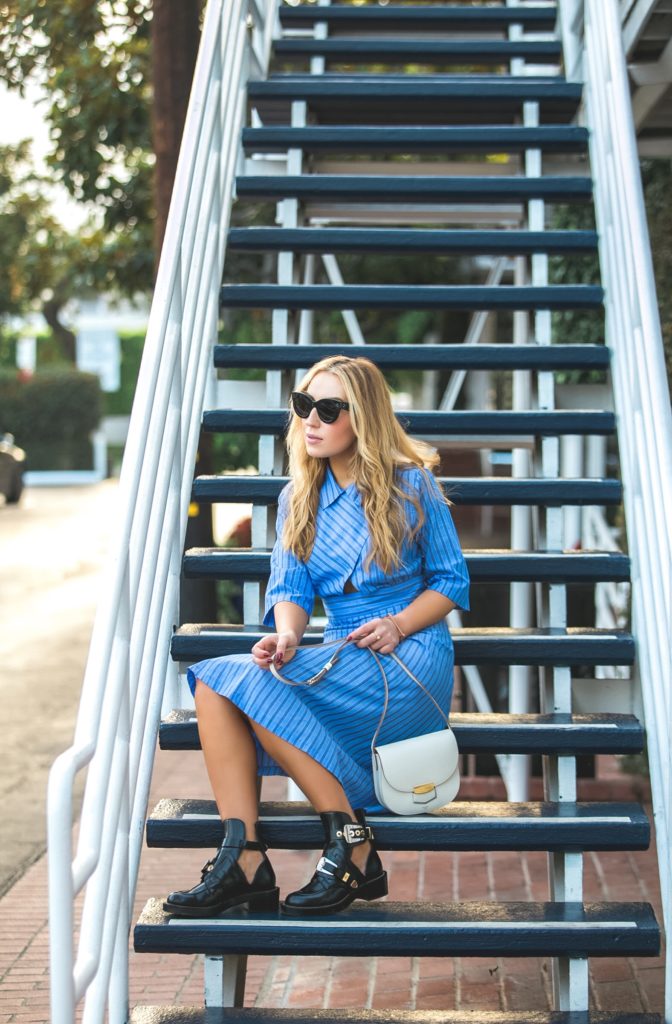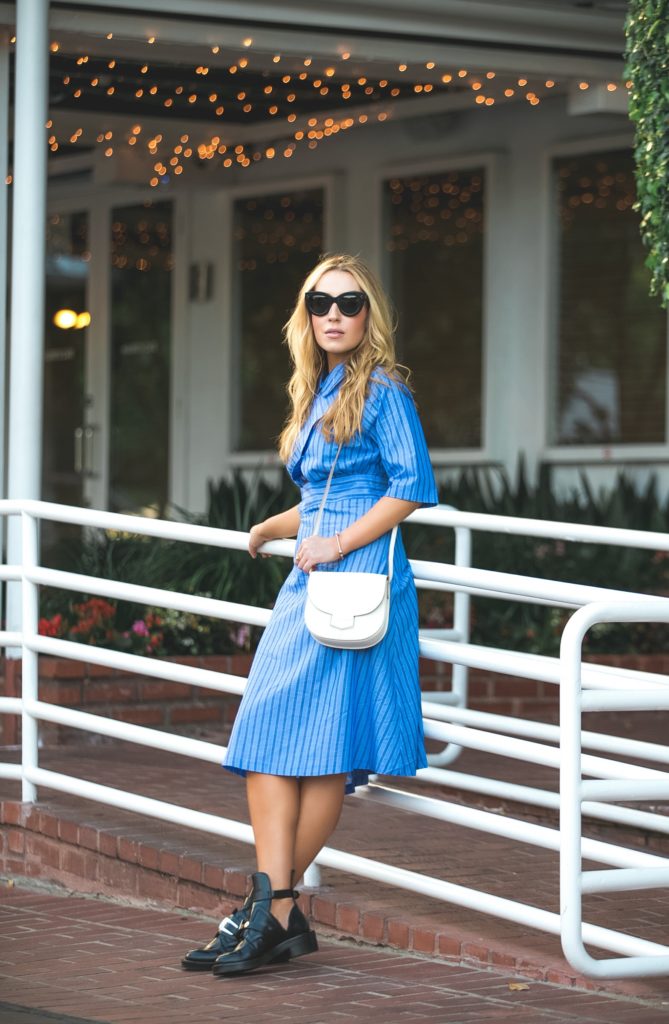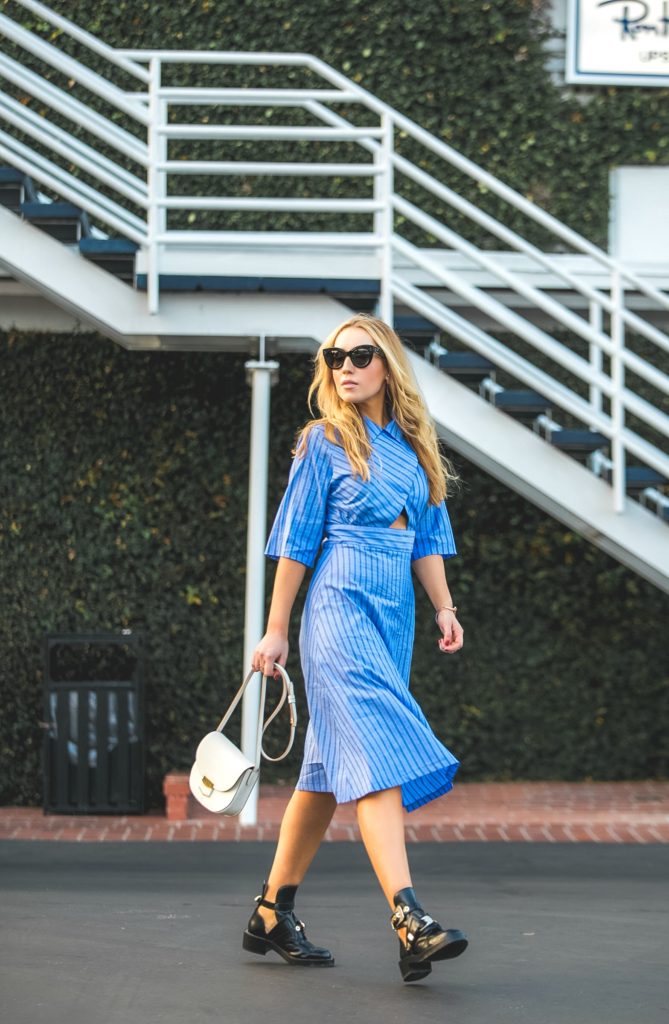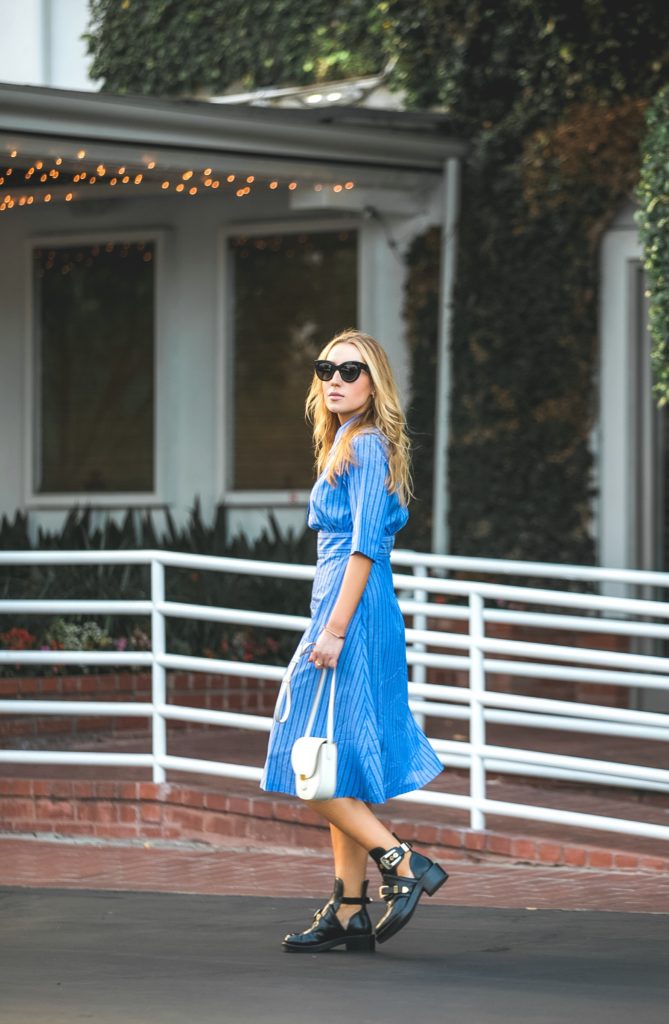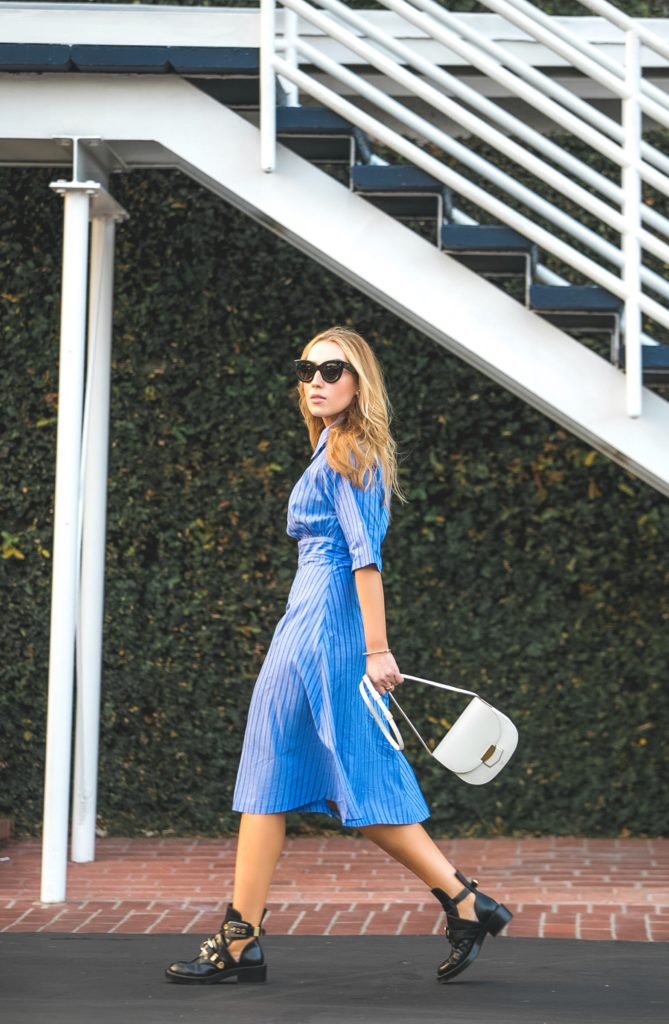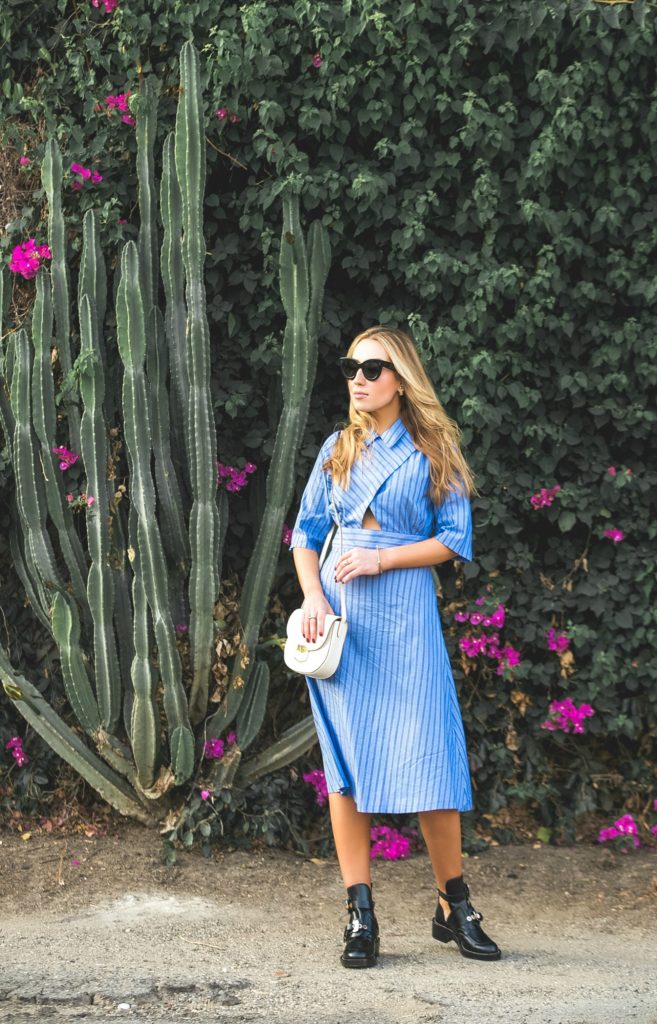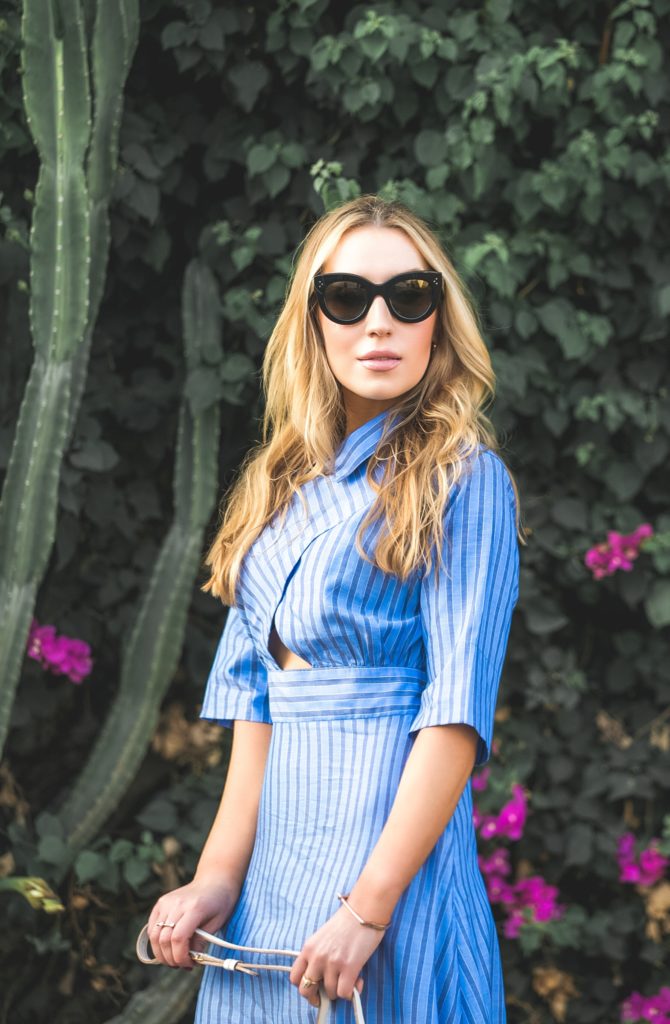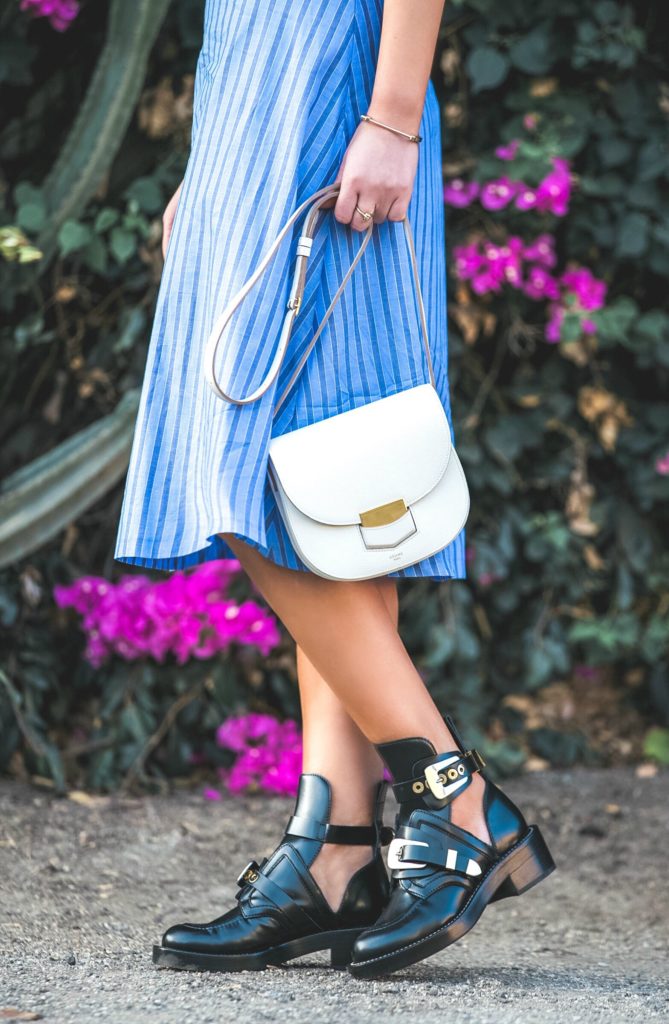 Dress: Sandro
Bag: Celine cross-body favorites in white 1 | 2 | 3 | 4 | 5
Boots: Balenciaga 1 | 2 | 3 | 4
Sunglasses: Celine
Bracelet: Miansai
The best part of the beginning of the new season in my opinion is flexible, transitional dressing.
You can start exploring next season's options without parting with some of your favorites from earlier in the year.
As you can see today I am beyond thrilled to finally start incorporating boots and booties into my looks again and embracing fall on the calendar. And if you are lucky to be living in certain parts of the world, you might be experiencing quite pleasant and relatively warm weather, allowing you to wear skirts and dresses without too many layers. 
This is one of the reasons I appreciate fall and spring so much. Not only does nature get dressed with changing leaves and blooms in new colors but so do we, playing with the best of both seasons' varieties.