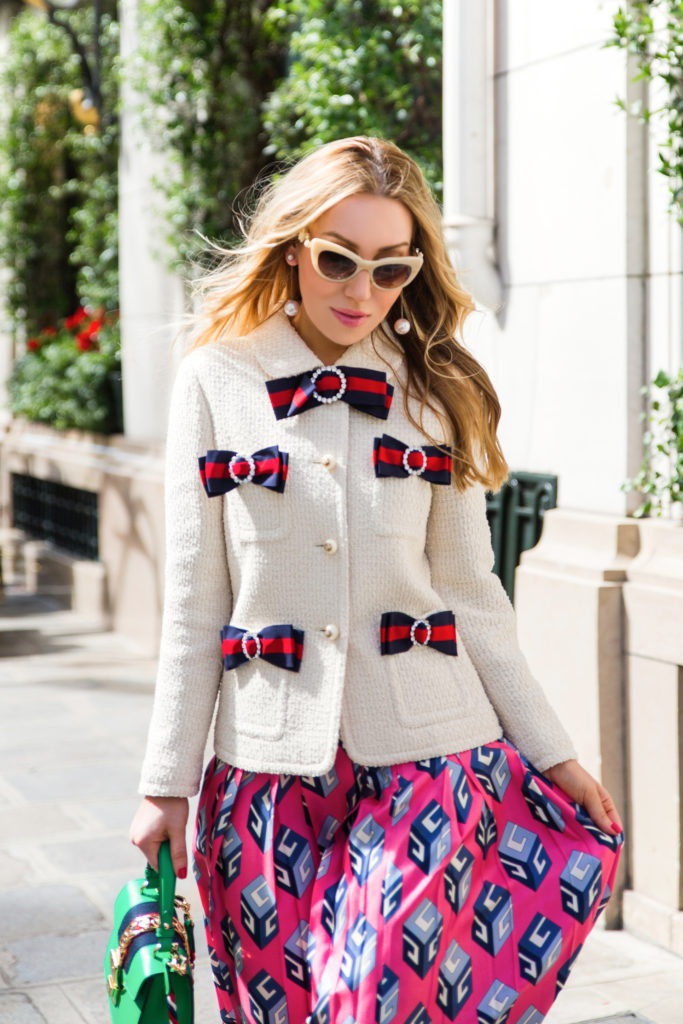 If you follow me on IG, (and if you don't you definitely should so you can get early updates and previews along with some behind the scenes reviews and ramblings on what I am up to) you probably know that I traveled to Paris this May with American Express and Harper's Bazaar to celebrate the release of Harper's Bazaar: 150 Years: The Greatest Moments, Glenda Bailey's new book profiling the storied history of the magazine.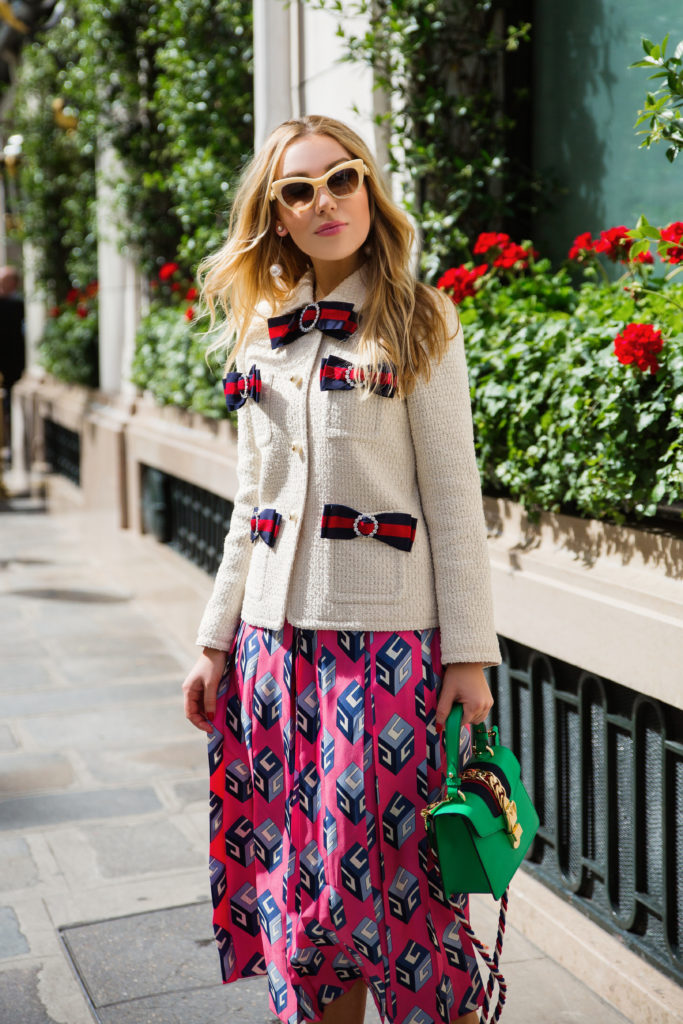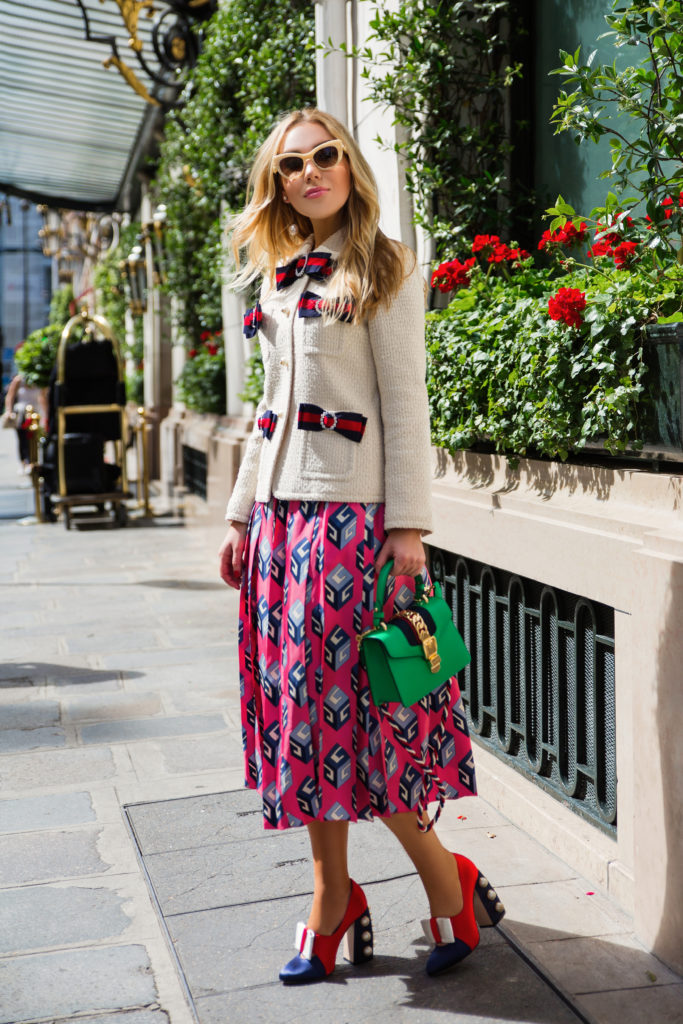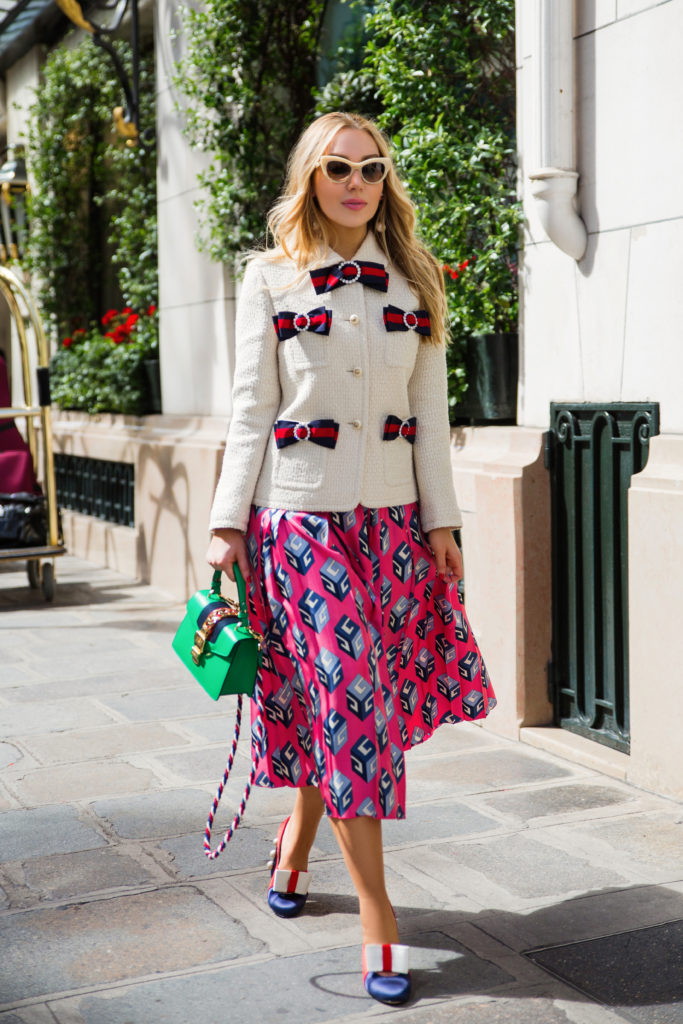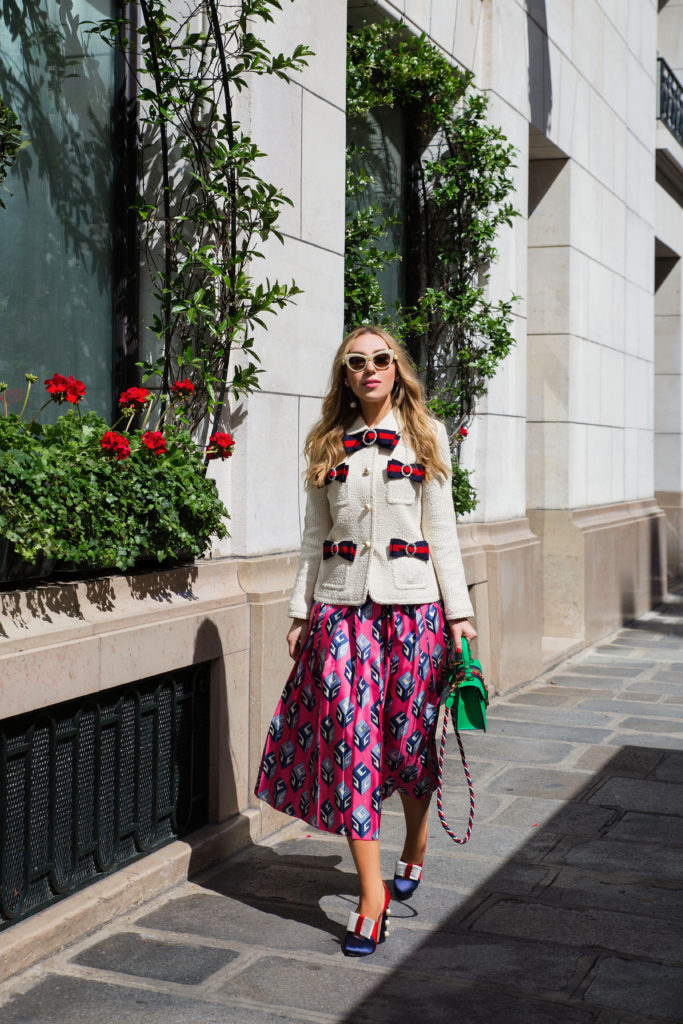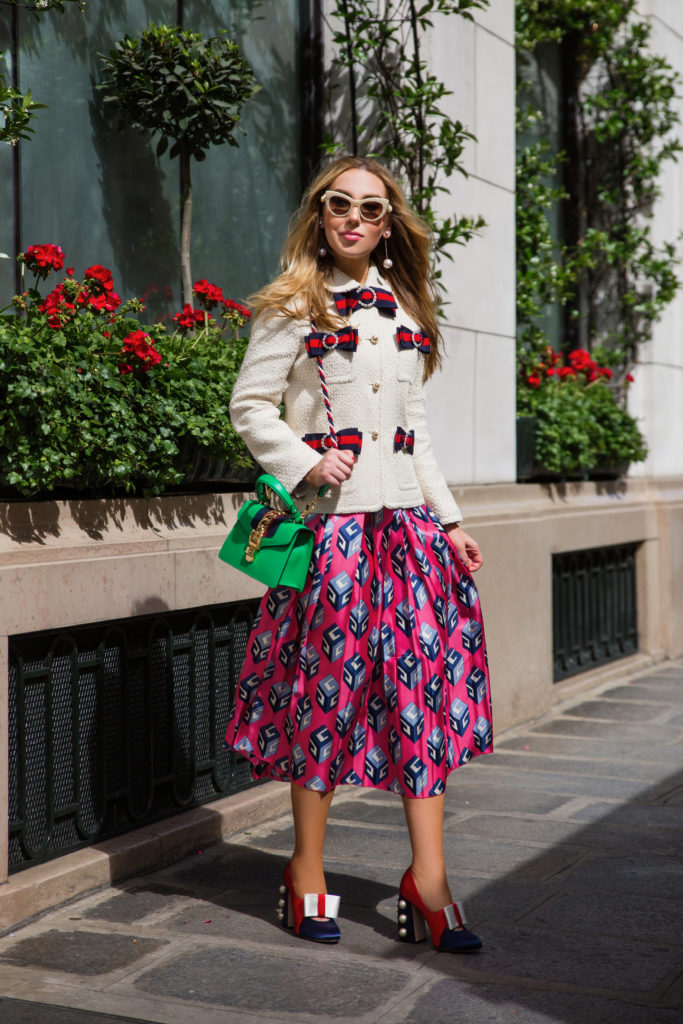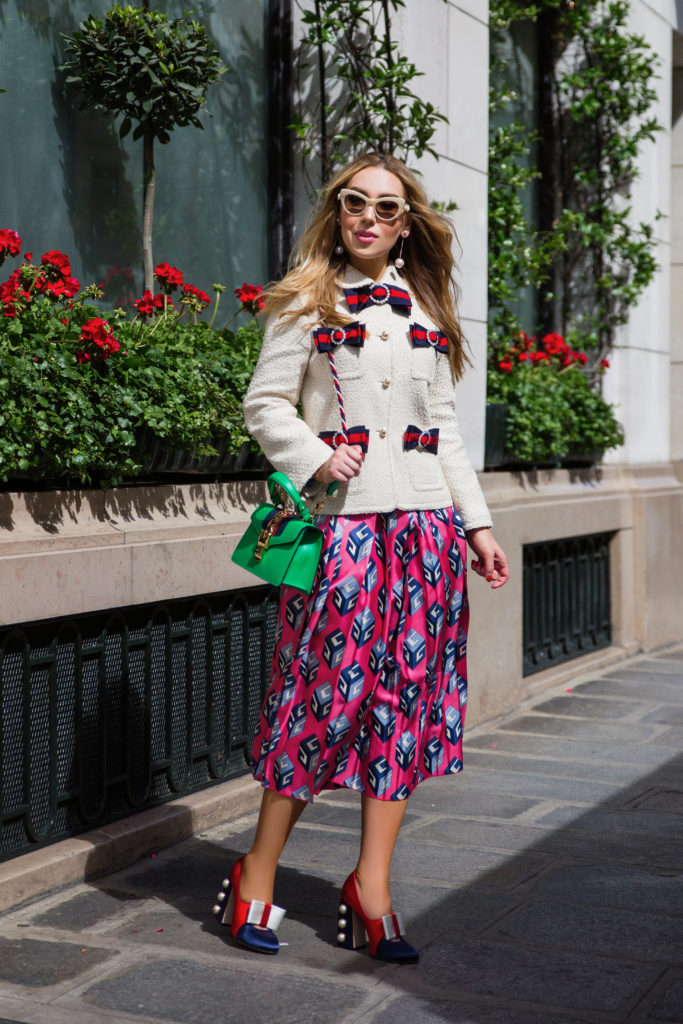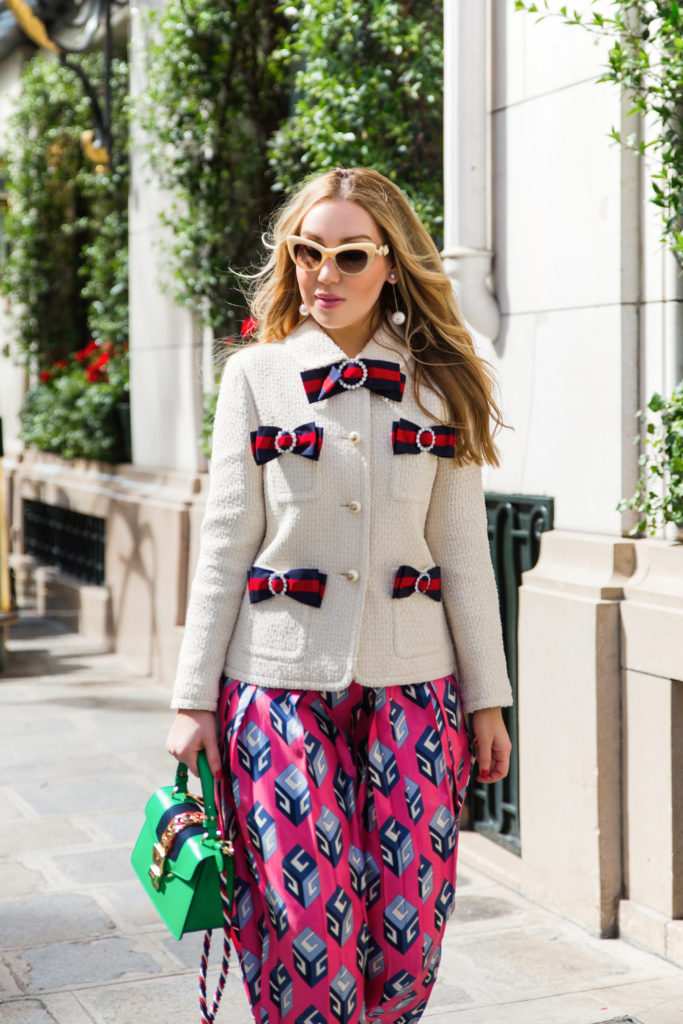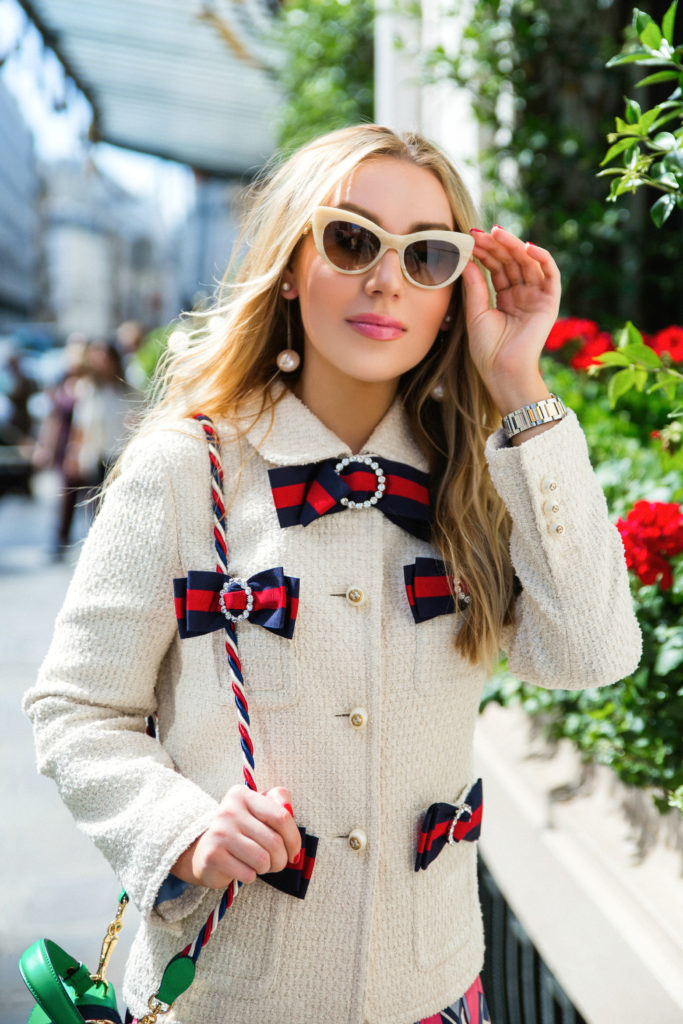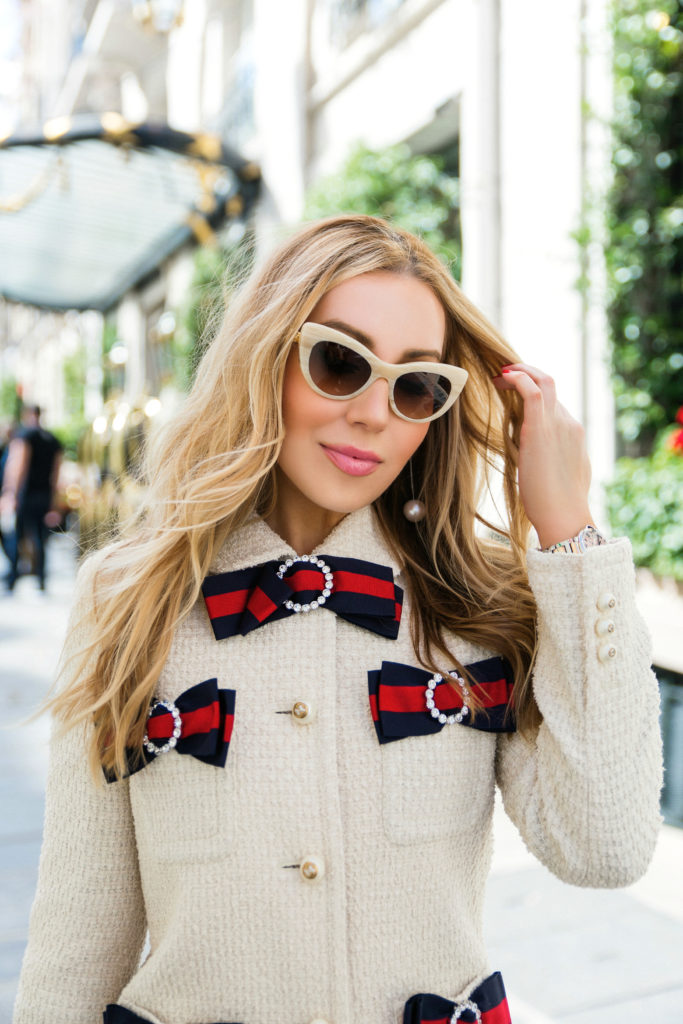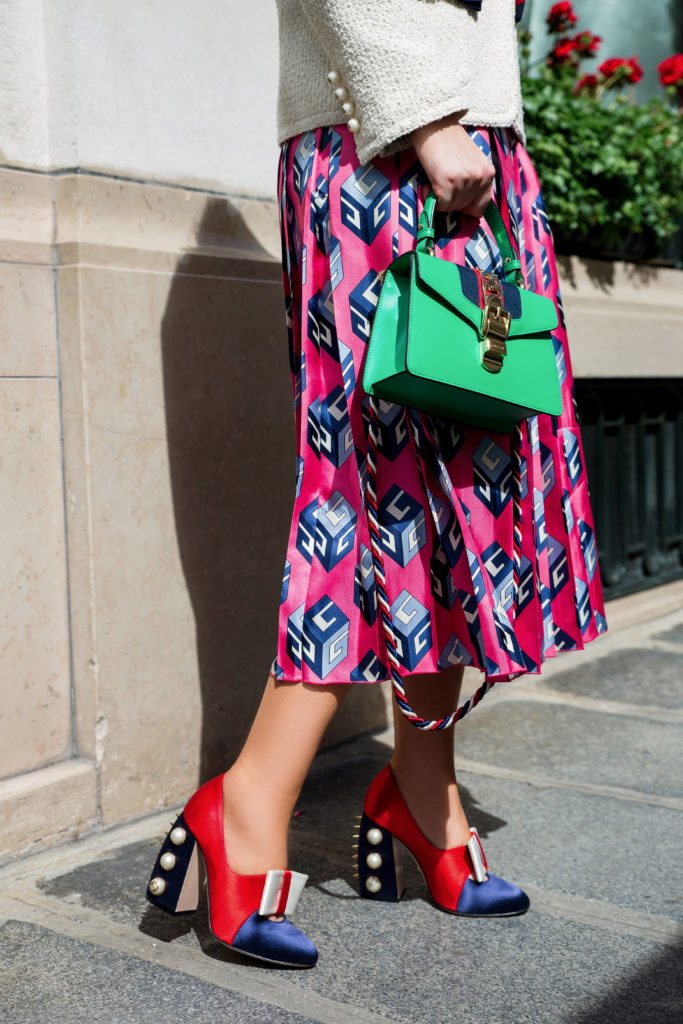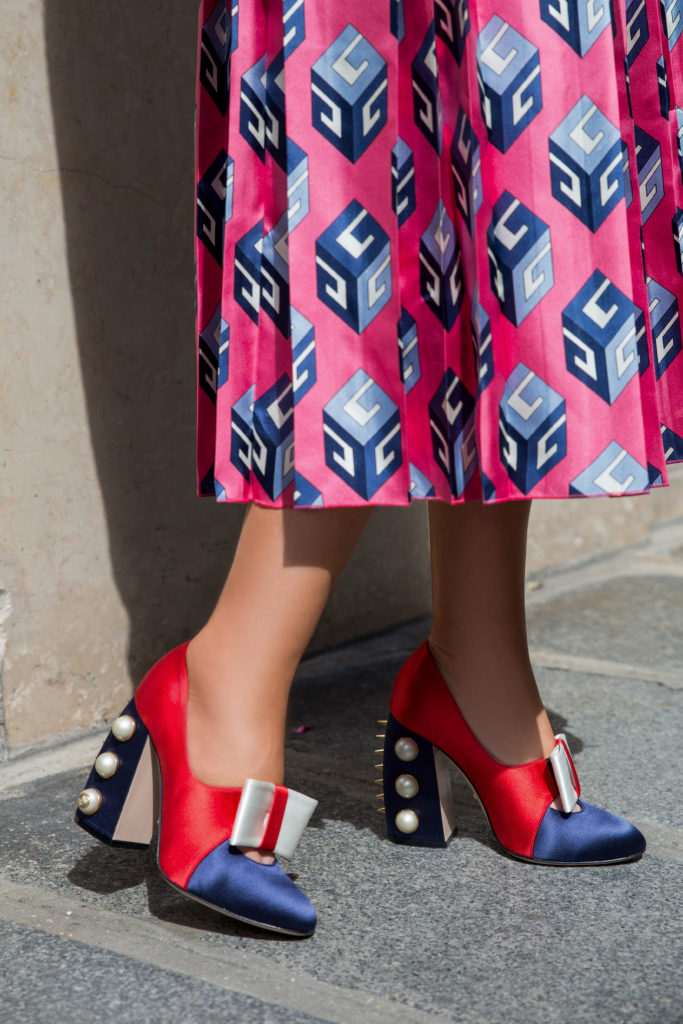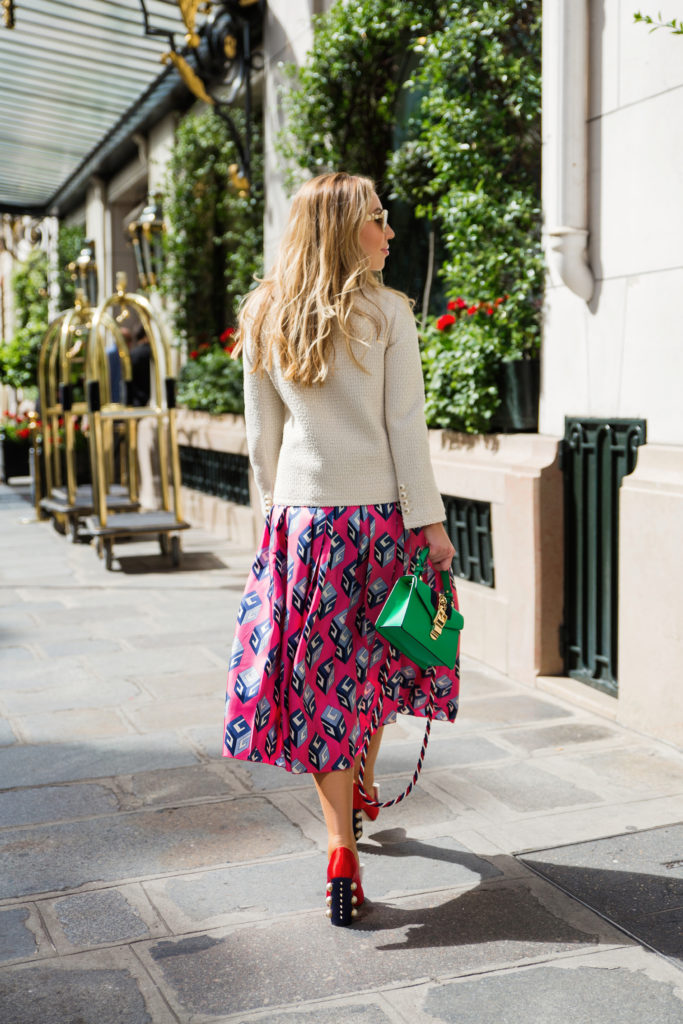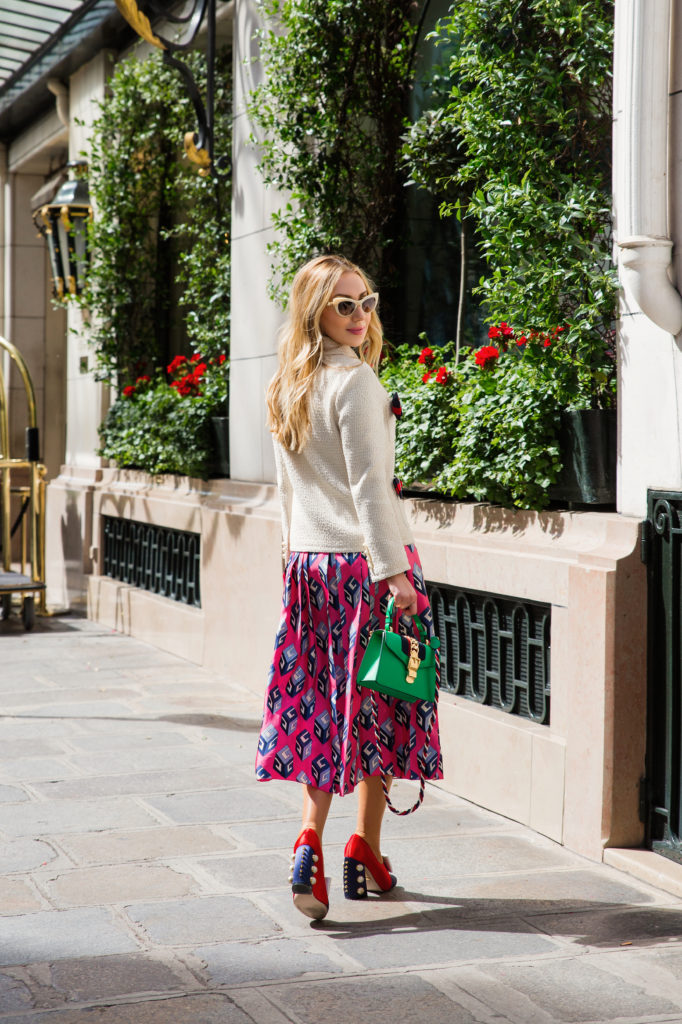 Jacket: Gucci 1 | 2 | 3 | 4
Skirt: Gucci 1 | 2 | 3 | 4
Shoes: Gucci 1 | 2 | 3
Bag: Gucci 1 | 2
Sunglasses: Dolce&Gabbana 1 | 2
Earrings: Salvatore Ferragamo 
Lips: Dior in Pink and Buxom in Dolly
The highlight of the trip was the time spent with Christian Louboutin and Glenda Bailey, talking shoes while sipping lovely Ruinart champagne and having the opportunity to enjoy private shopping at the boutique after.
I also enjoyed one of my best hotel experiences in Paris this time during my wonderful stay at Le Bristol Paris. I was familiar with the property from previous dining and lounging visits, but as for being a guest, I was a first timer, and wow – it will definitely not be my last time. I have stayed in a number of hotels in Paris, and I do have my favorites. But, somehow this hotel was just unique, and I will elaborate on my experience in an upcoming post, where I will share a bit more of my personal hotel recommendations in Paris.
As for today's look, I am featuring some of my favorite pieces from the new Gucci collection that are currently in store, or if you prefer to shop online, available directly though the links above.
Please don't hesitate to reach out in case you have some questions about visiting Paris or if you would like to share your personal tips for visiting, or to share your thoughts on the current Gucci collection and your personal favorites from this season.
Photography by  Ula Blocksage
Editing by @Retoucher_Editor
SaveSave
SaveSave
SaveSave
SaveSave
SaveSave
SaveSave
SaveSave