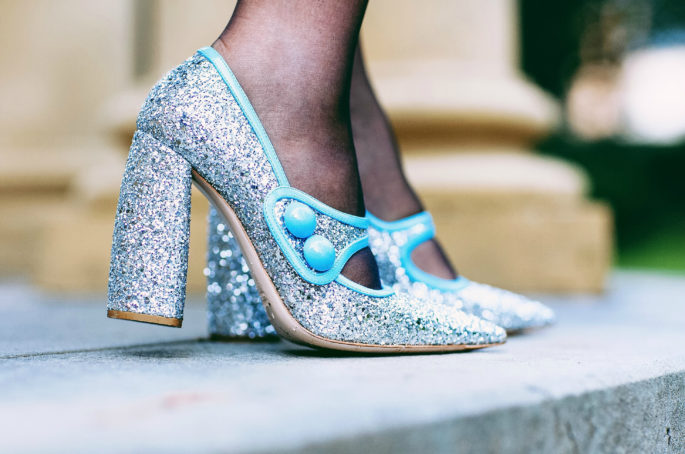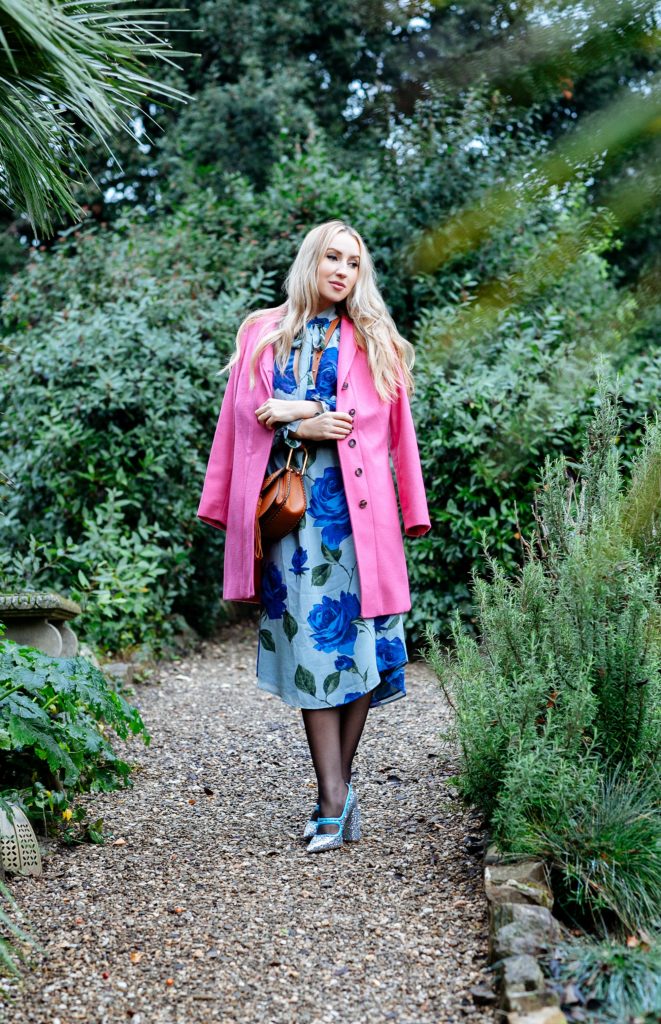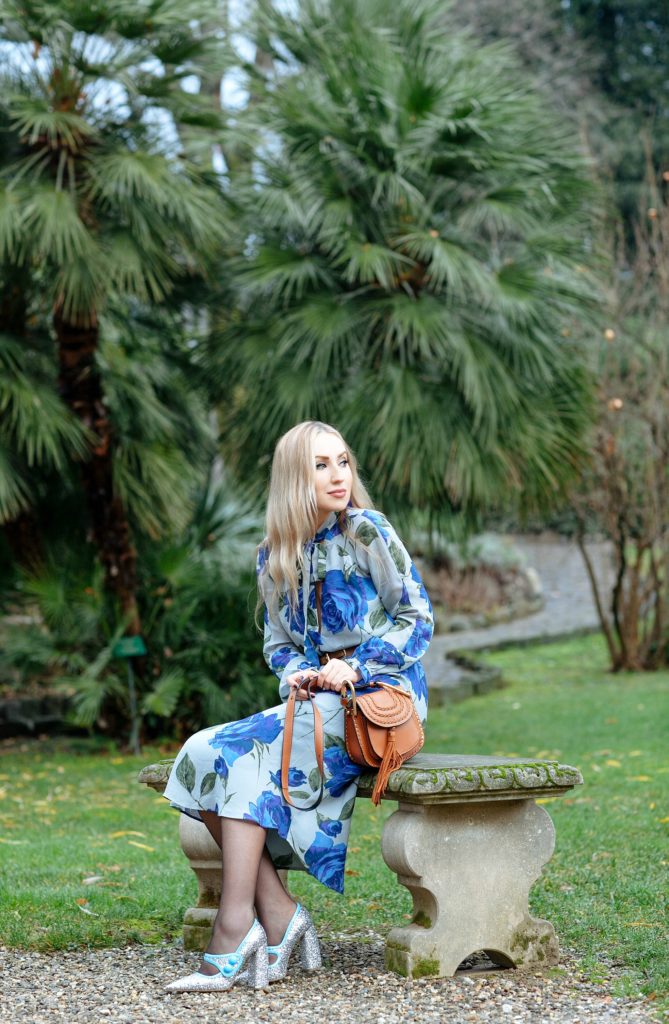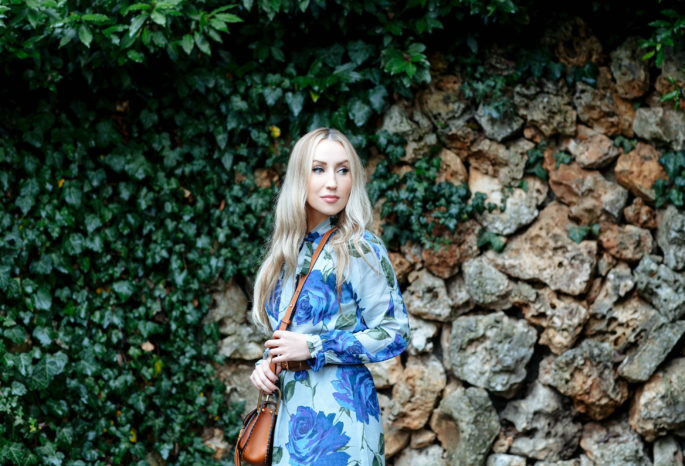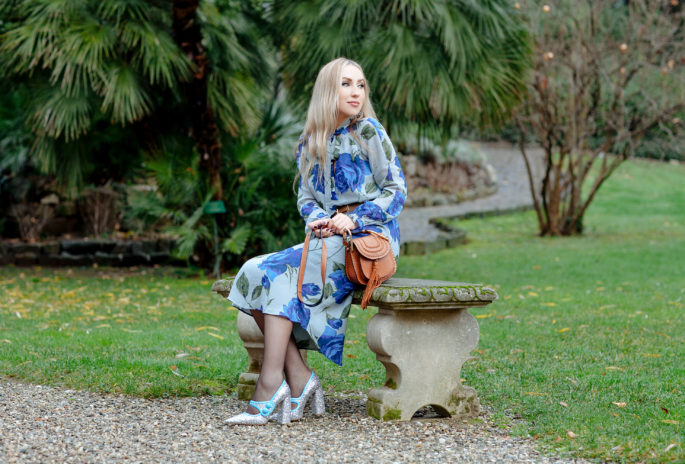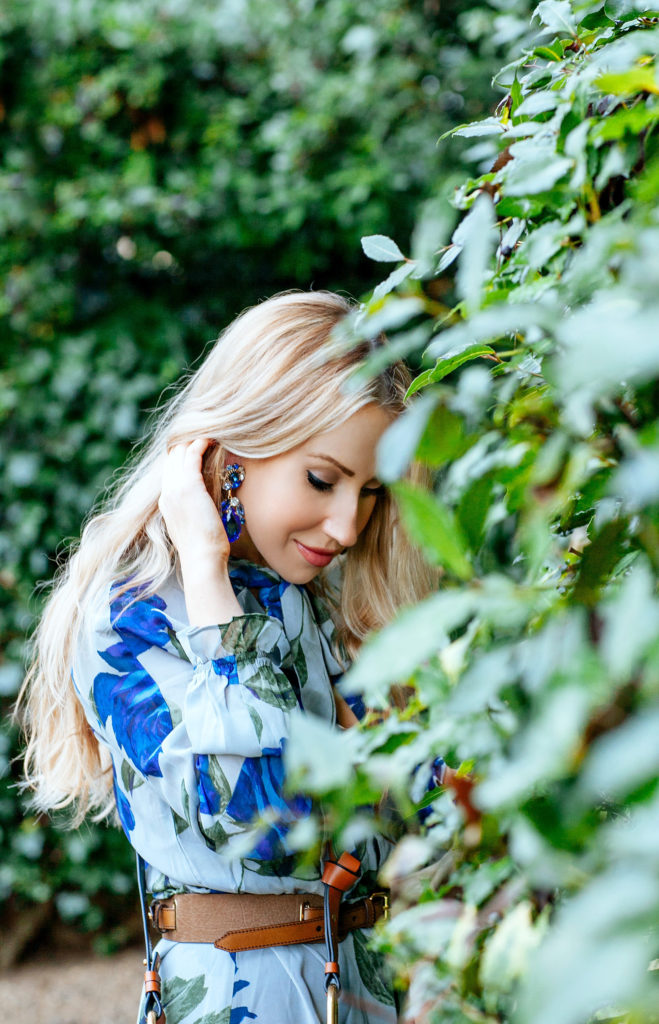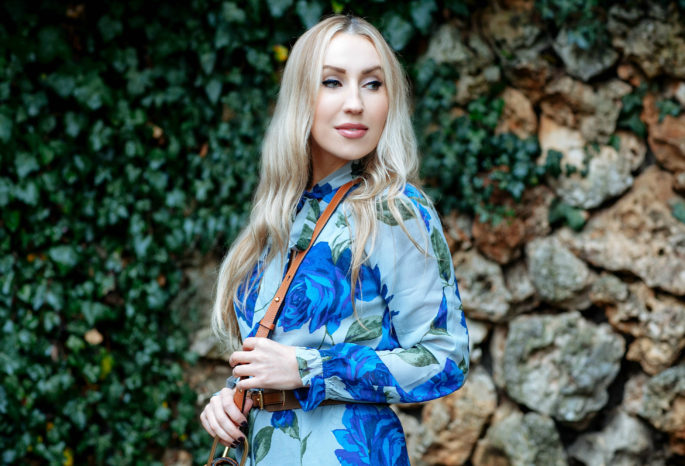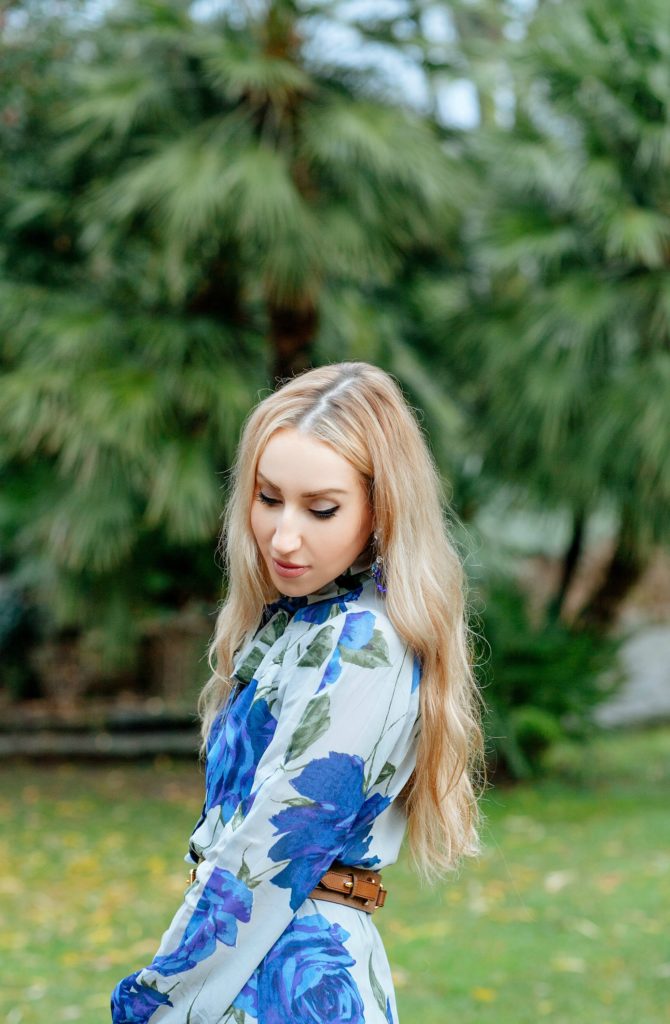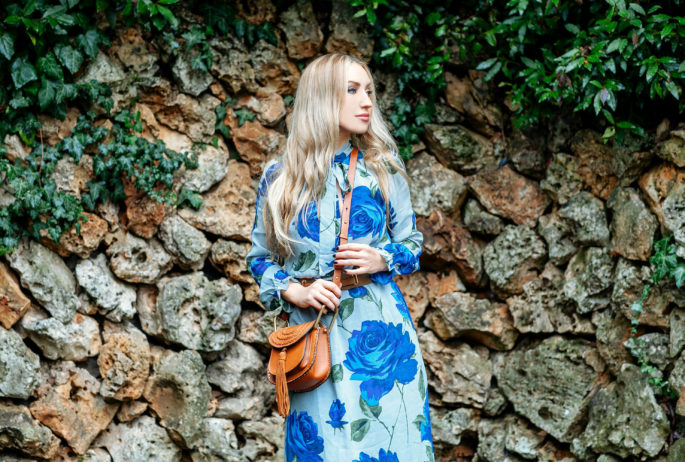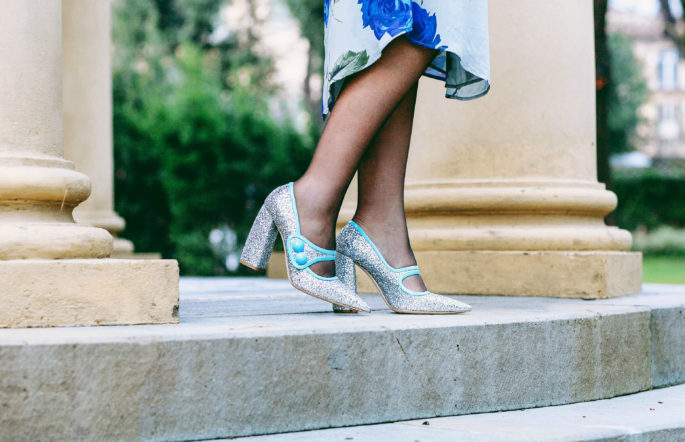 Dress: Reformation current picks 1 | 2 | 3 | 4
Pumps: Miu Miu (sold out) one size is still available here 1 – New sparkly Miu Miu picks  2 | 3 | 4
Bag: Chloe 1 | 2 | 3
Coat: Kuna similar 1 | 2 | 3 | 4
Belt: Burberry similar 1
Back to days in Florence we go, as one of the looks from that trip seems to be quite appropriate at the moment with its florals and leafy greens matching the Four Seasons Florence garden backdrop.
This pair of featured Miu Mius are really special to me, but let me tell you, they were not the easiest to get my hands on due to being almost instantly sold out everywhere in my size.
They put a smile on my face whenever I have them on. Again they may not be the most practical, but are one of a kind for sure. I love the pointy tip, chunky heel and the tiffany blue and glitter combo. To me they are truly modern day Cinderella shoes – slightly more realistic but with a whimsical touch.
Paired with my go-to Chloe Hudson bag and tan Burberry belt these festive pumps instantly turned daytime appropriate.  It is always about the right balance!

Photographer: Hana Lê Van