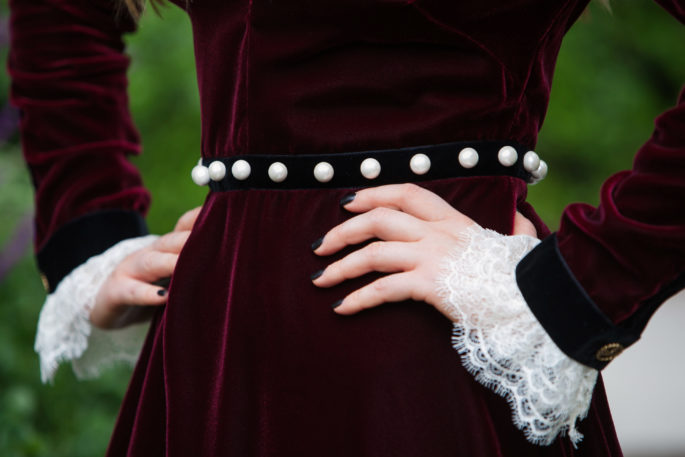 Finally, after all of my serenades honoring velvet trends for FW16 I am able to feature one of my favorite pieces out of the wide variety that are on the market.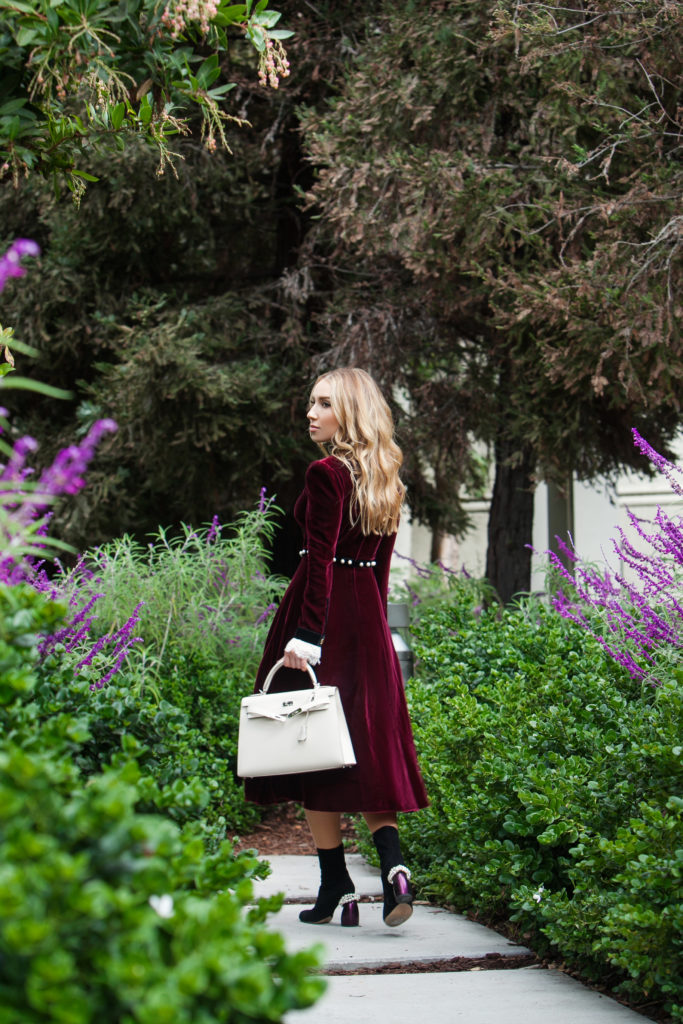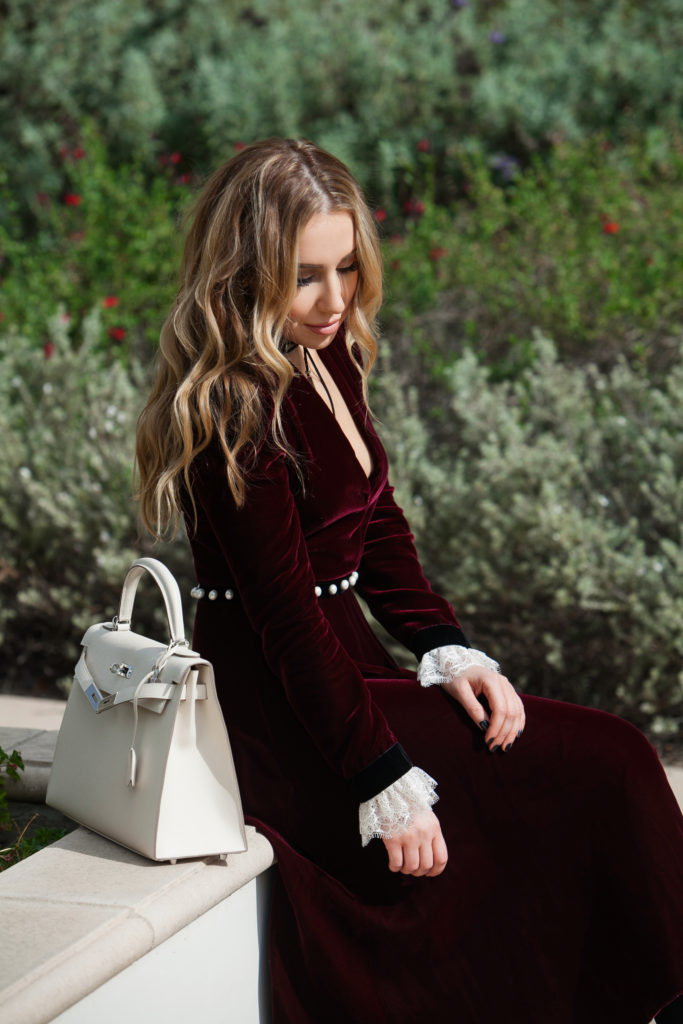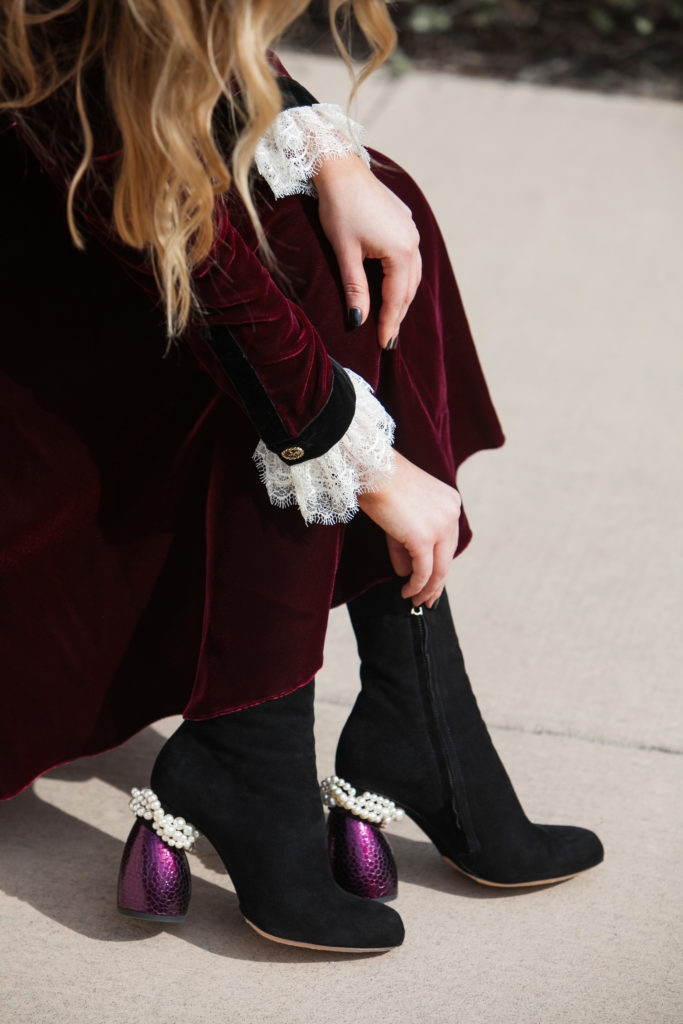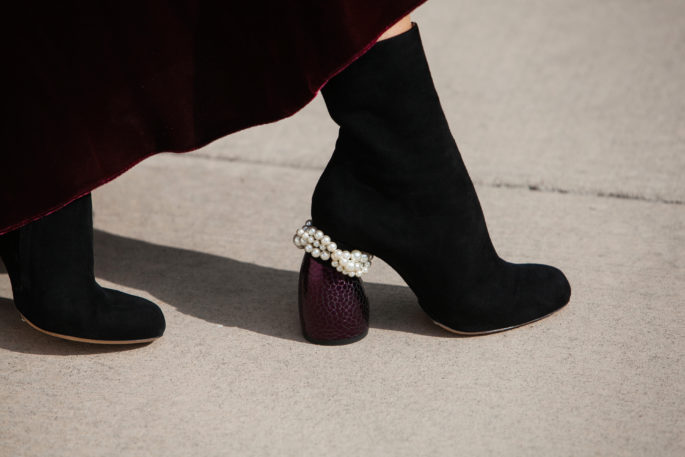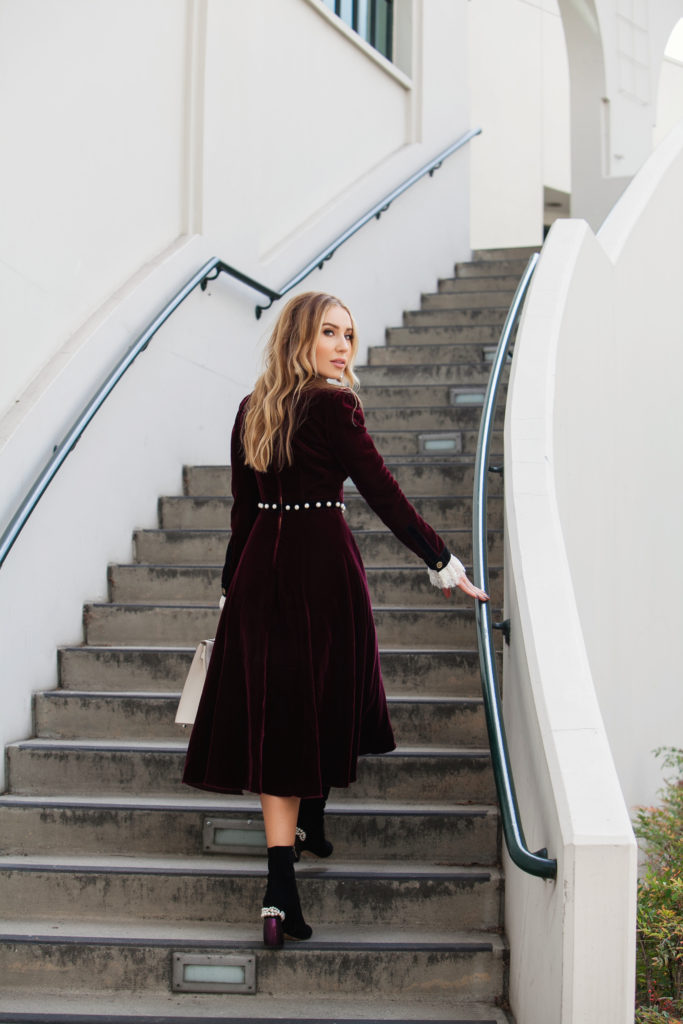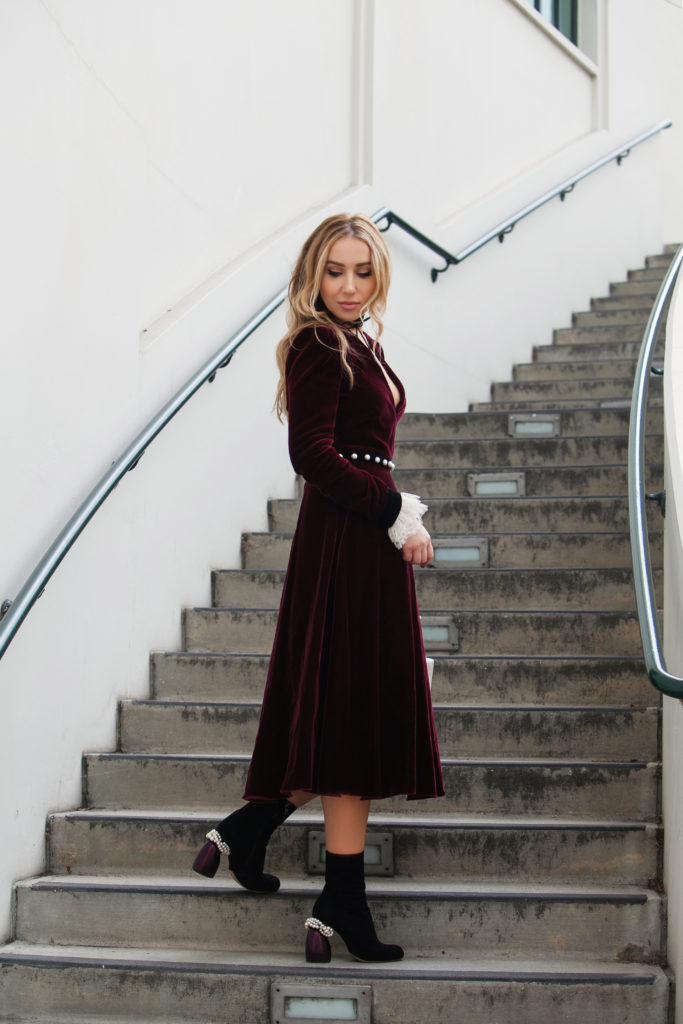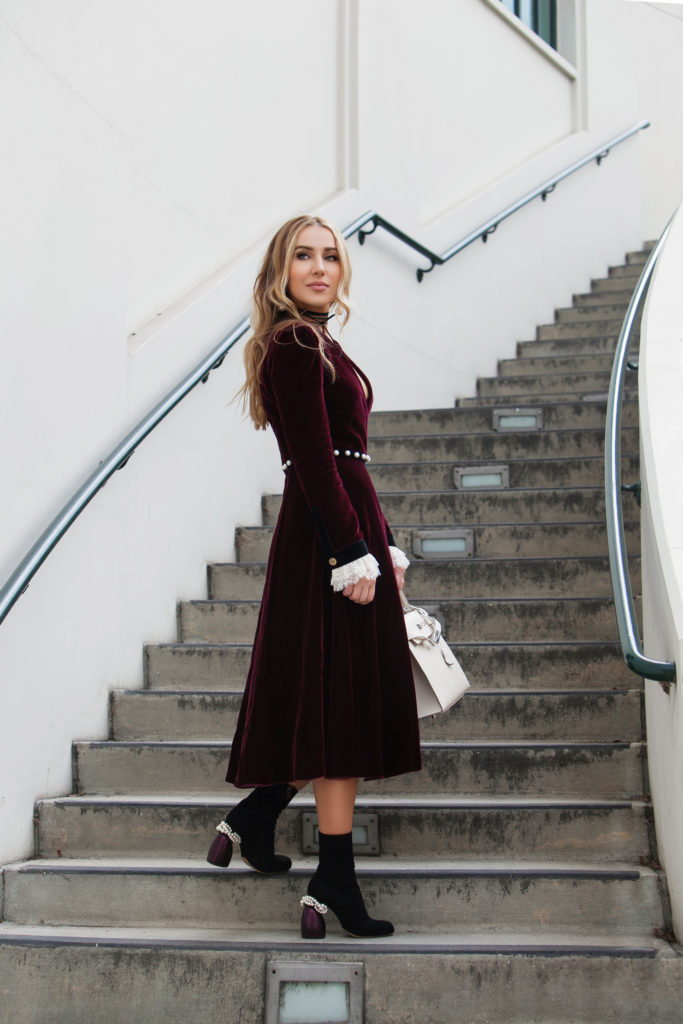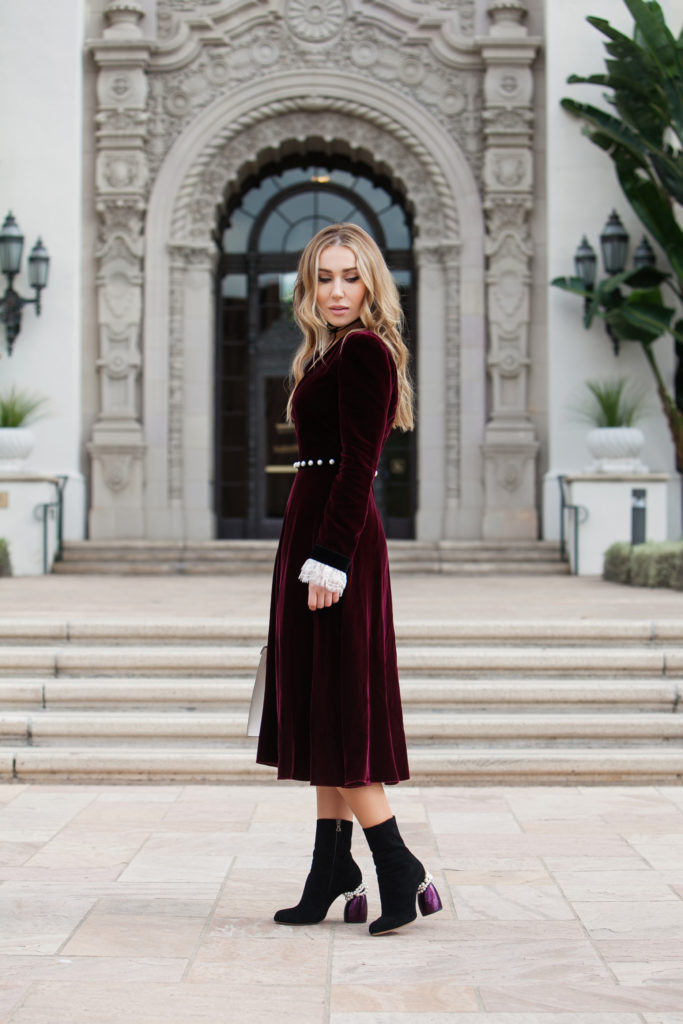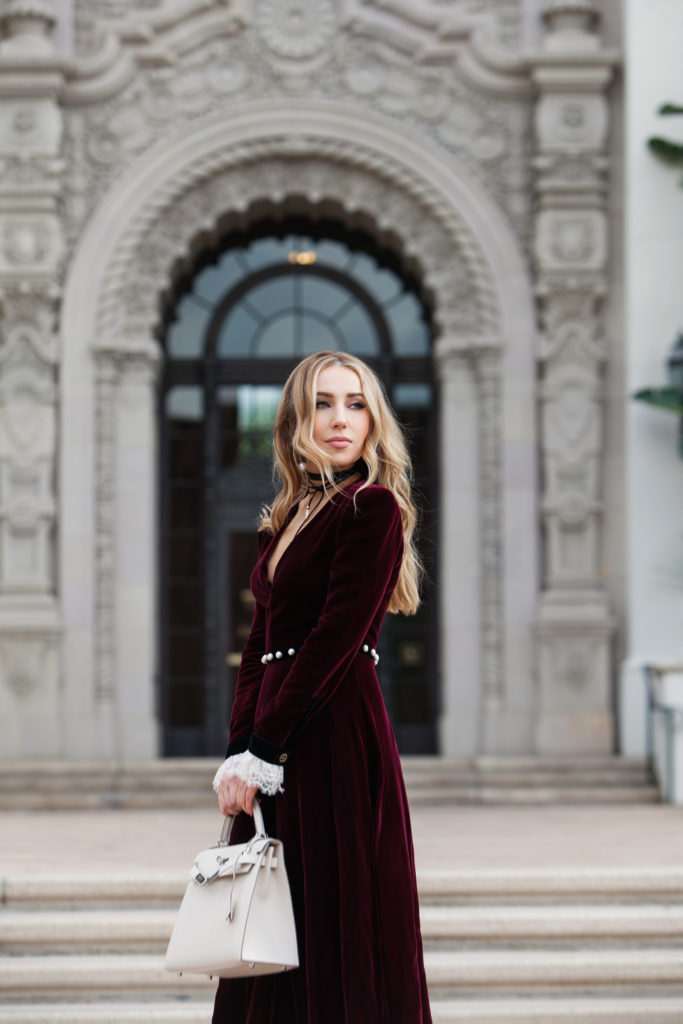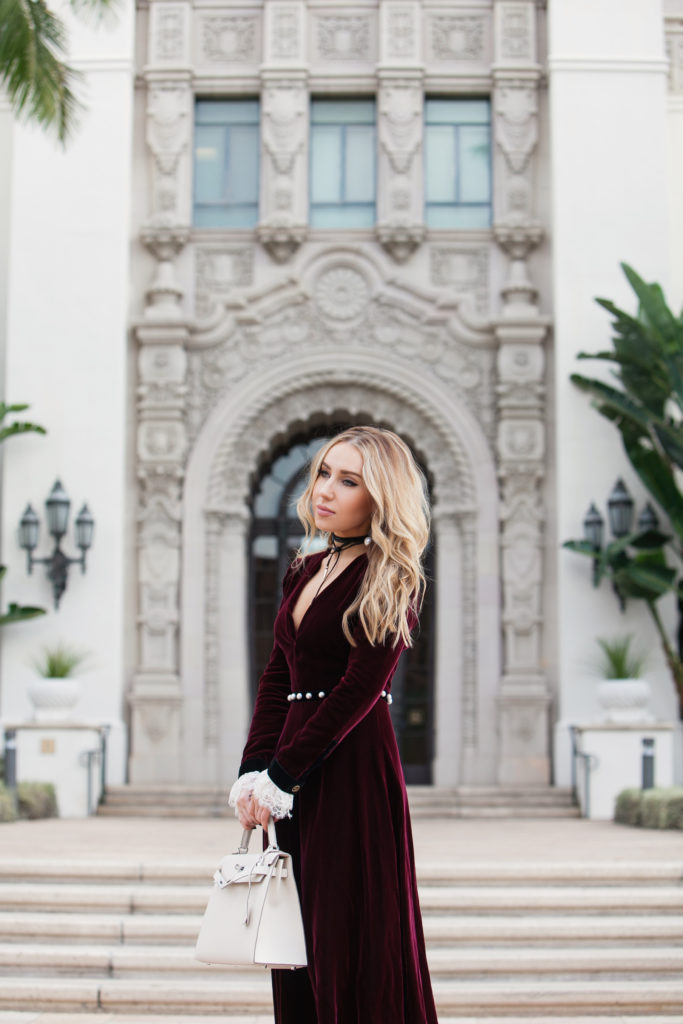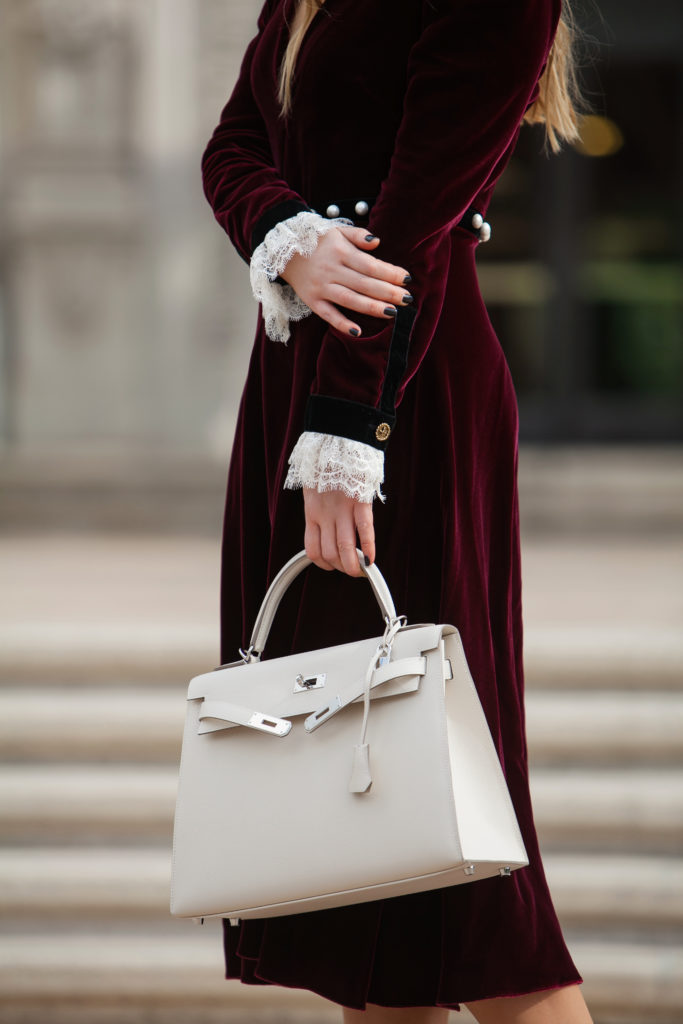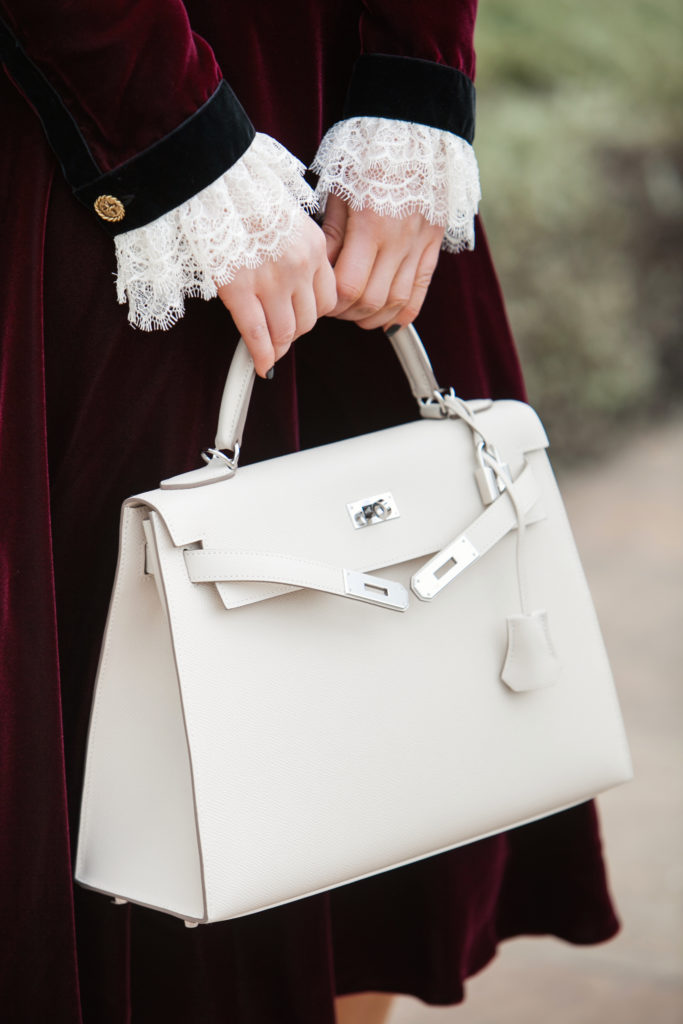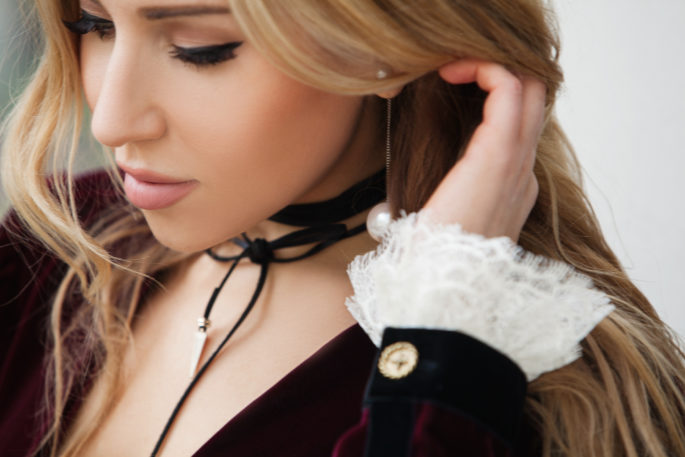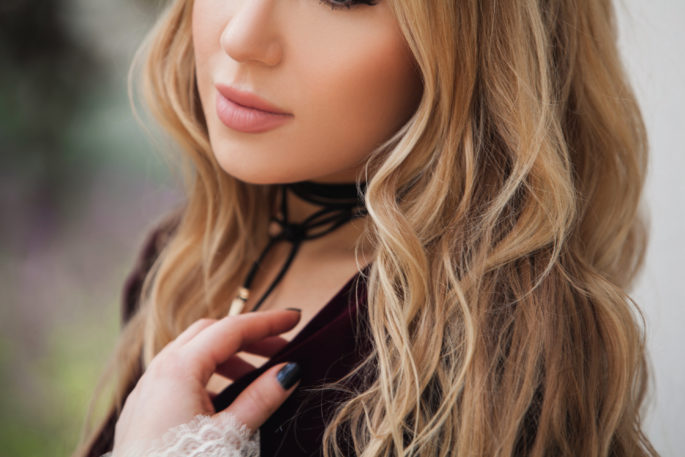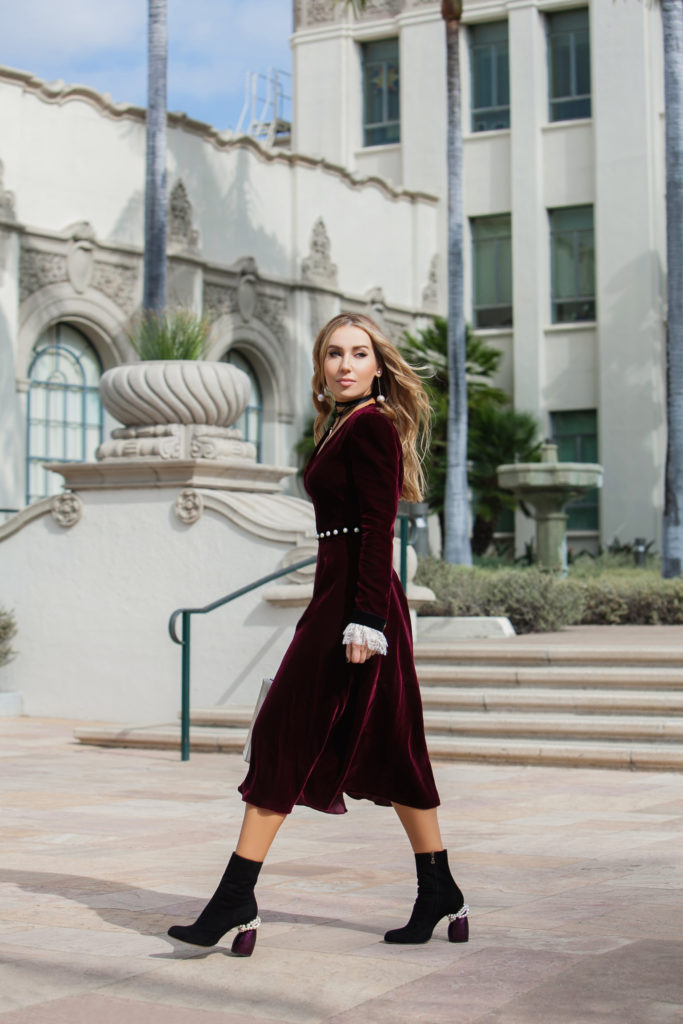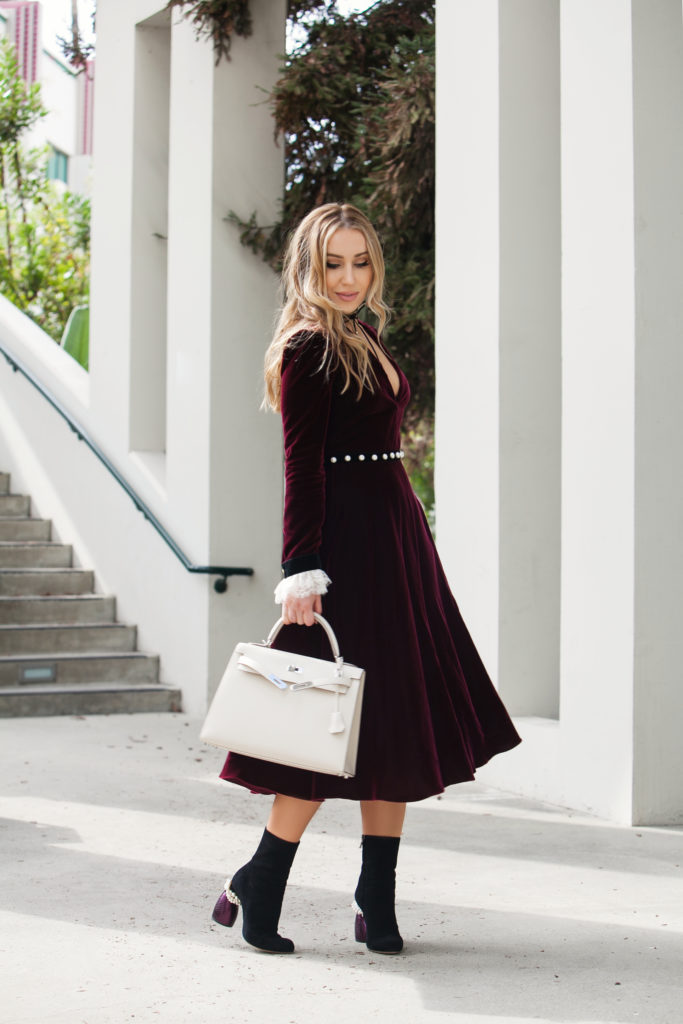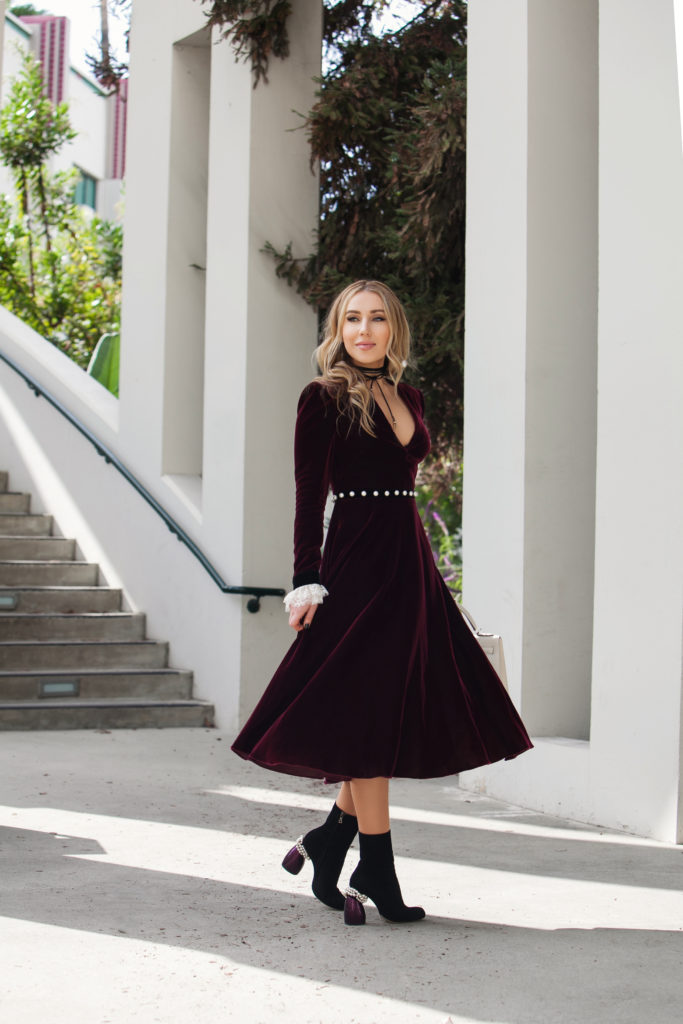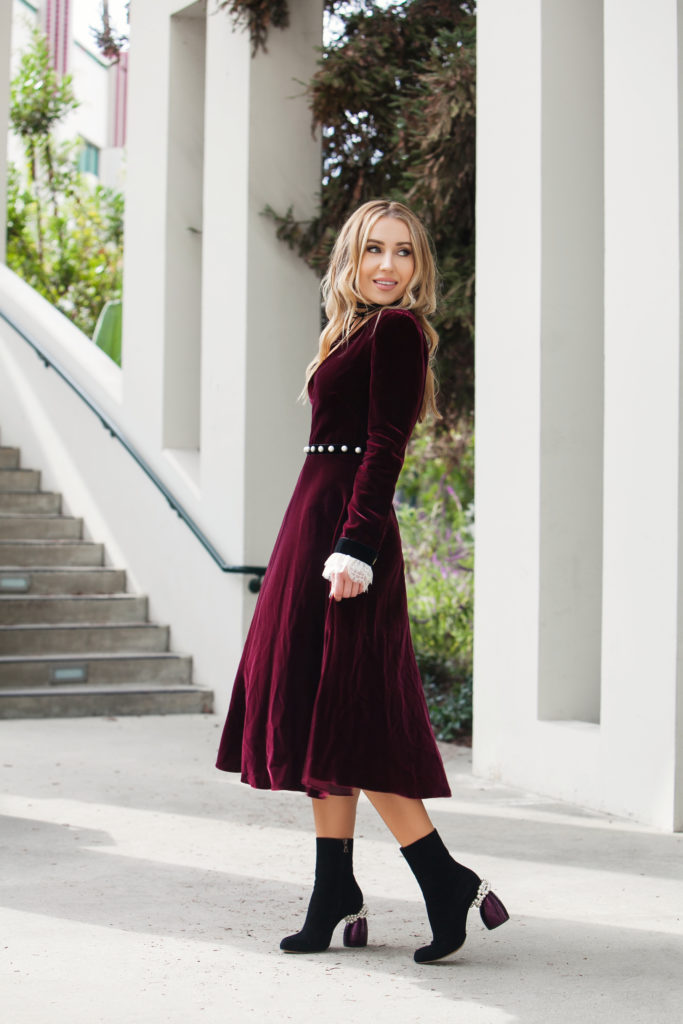 Dress: Philosophy di Lorenzo Serafini 1 | 2 
Boots: Dries Van Noten (available in stores) similar 1 | 2 | 3
Bag: Hermes
Choker: Nordstrom find similar 1 | 2 | 3 | 4
Earrings: Salvatore Ferragamo similar 1 | 2
This dress by Philosophy di Lorenzo Serafini, in a perfect, rich burgundy hue, caught my attention the second I saw it. It just had a perfect combination of details: pearl accents, dainty buttons and lace sleeves – contrasted against the most luxurious tone of burgundy and the softest velvet.  
The booties featured today are another favorite from this season by Dries Van Noten, who never disappoints, especially with his FW16 collection which hit the spot for seasonal cravings just perfectly.
Finally, to top it off – chokers are just such an odd fashion comeback, but everybody just seems to have fallen into the trend somehow – so did I and I'm loving it!
Photography by Mila Zvereva