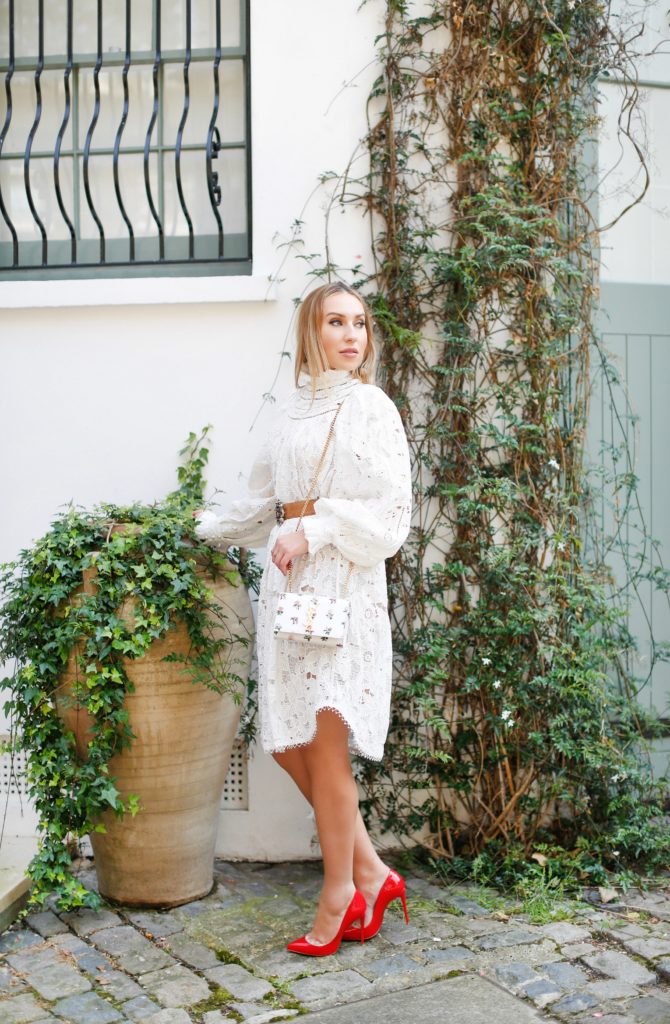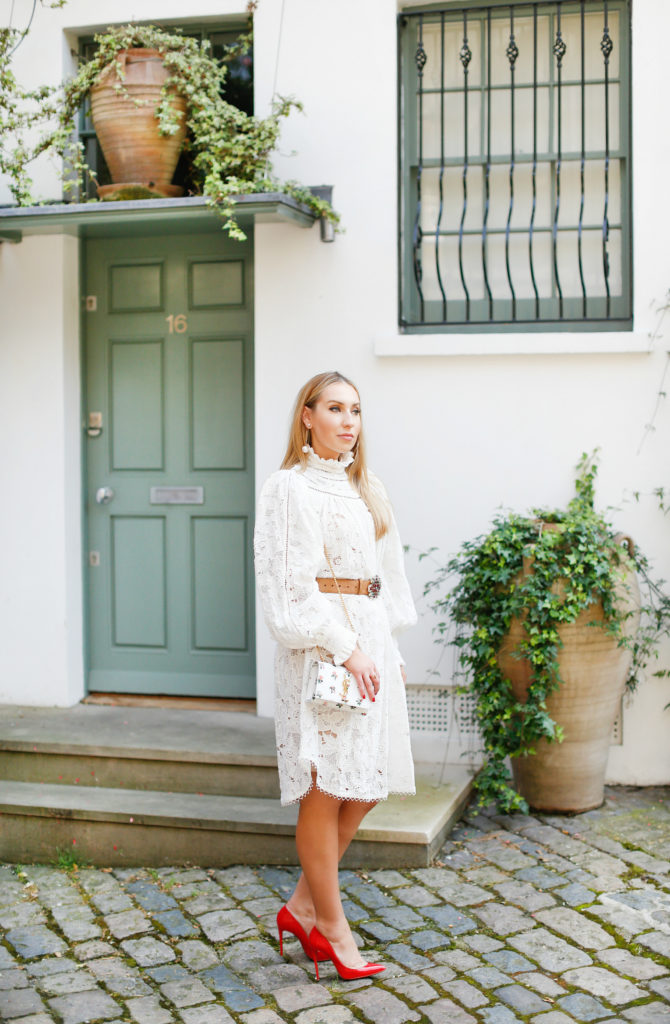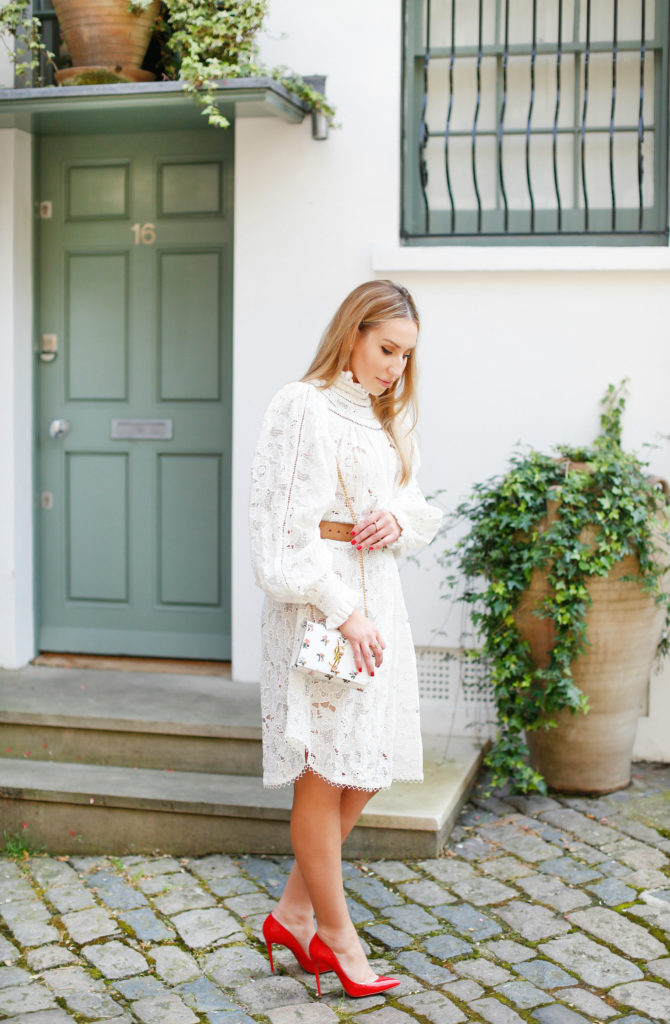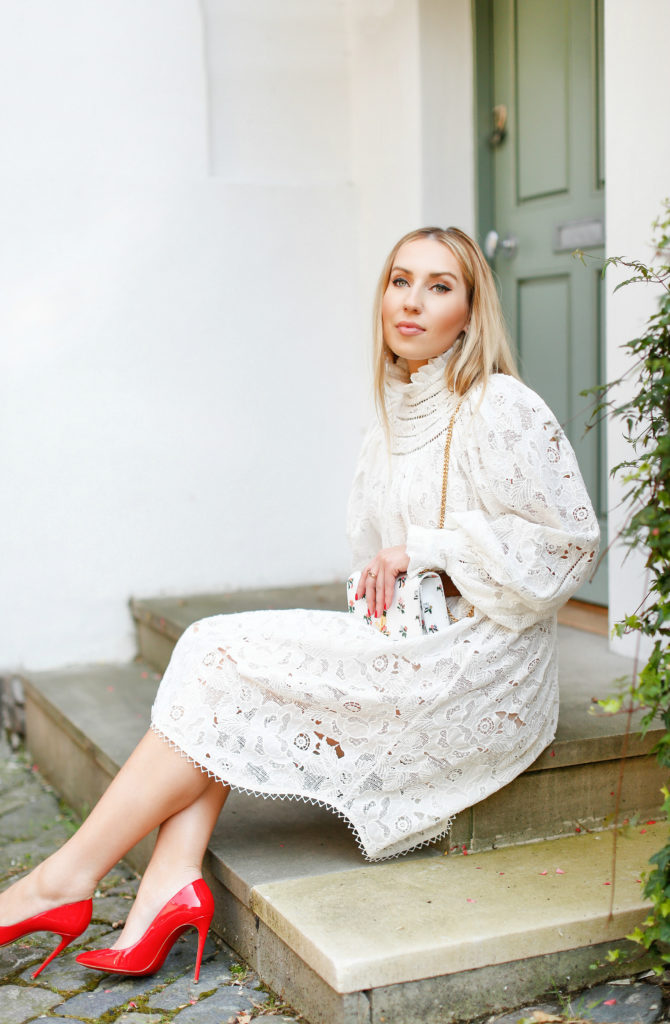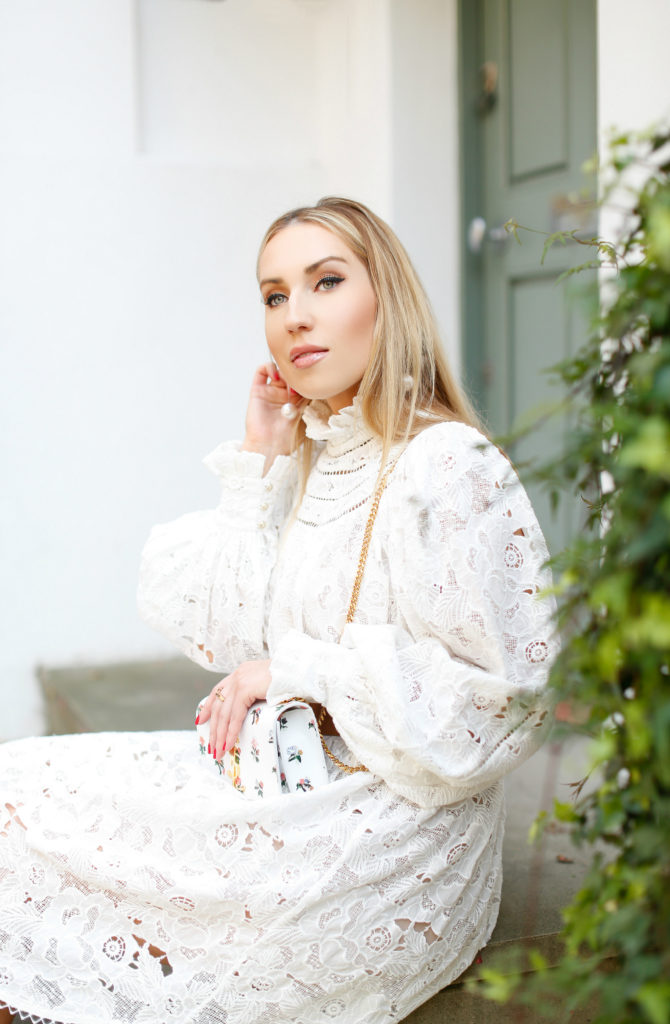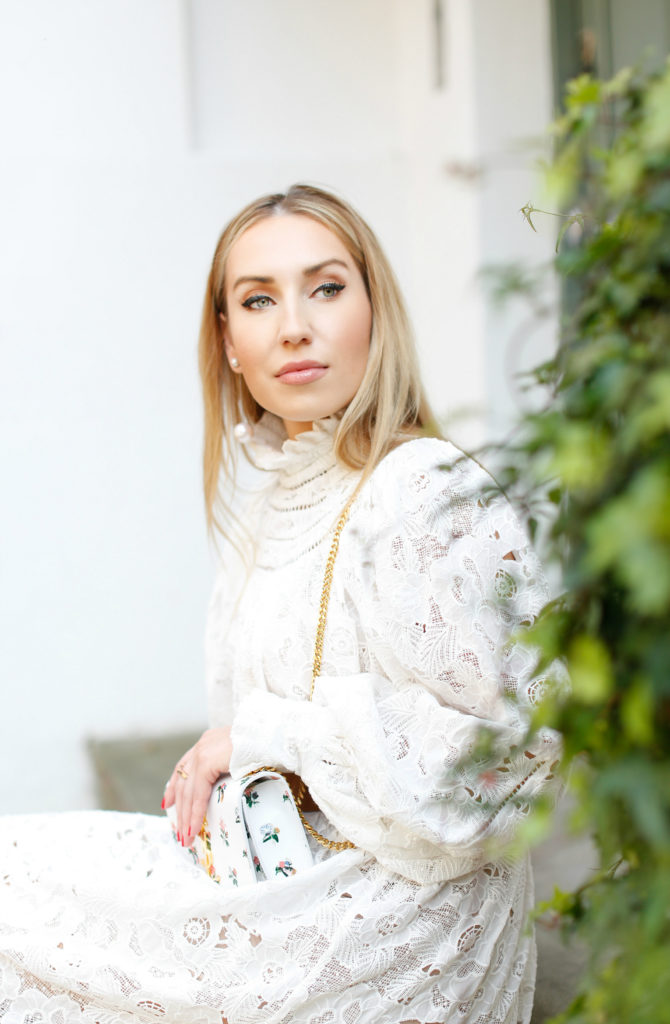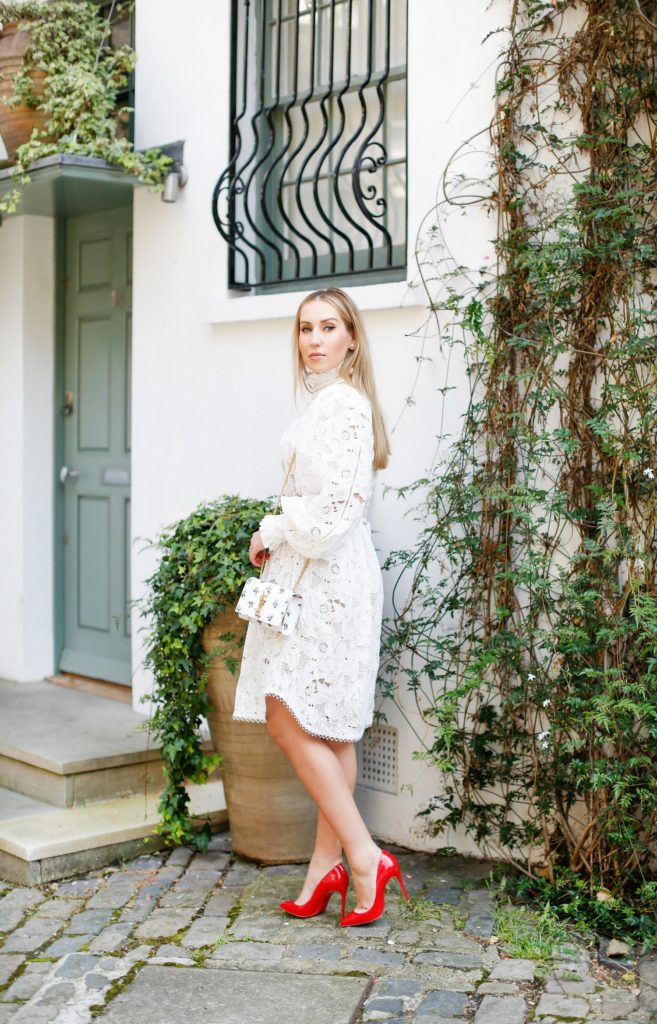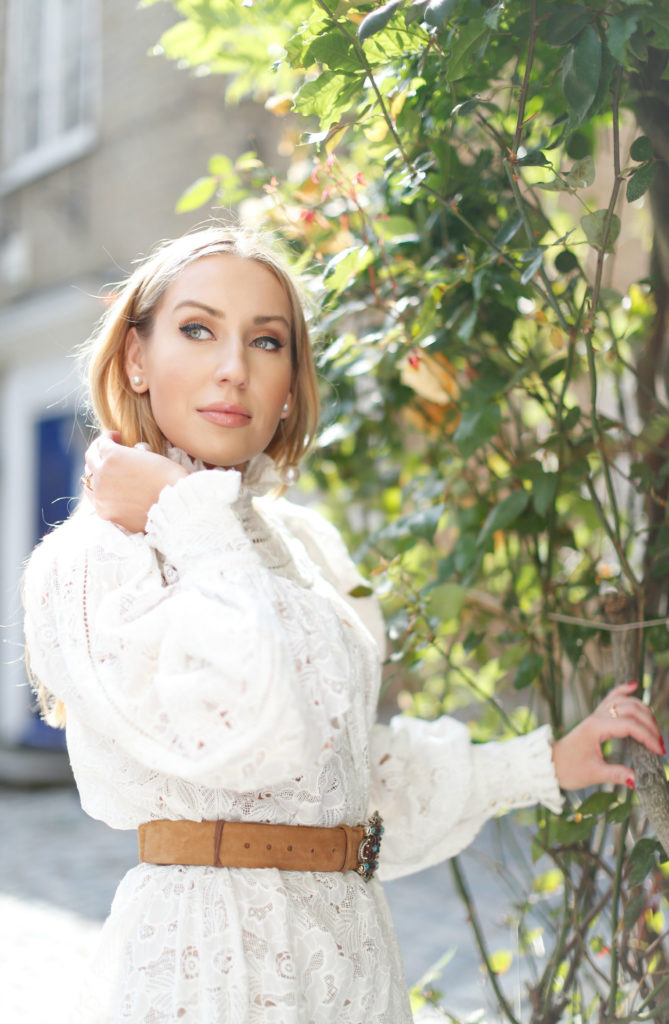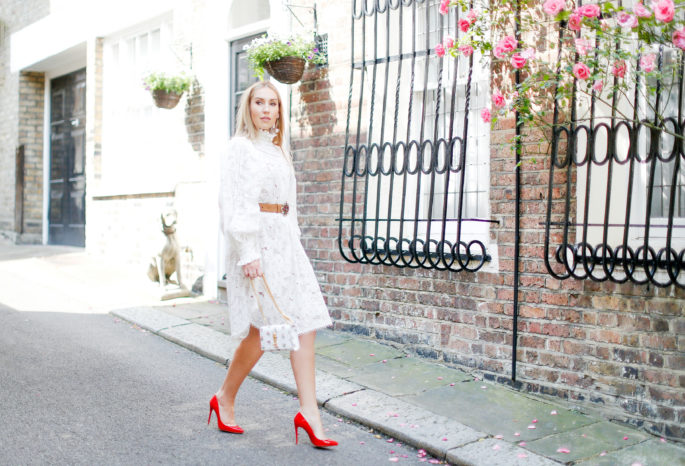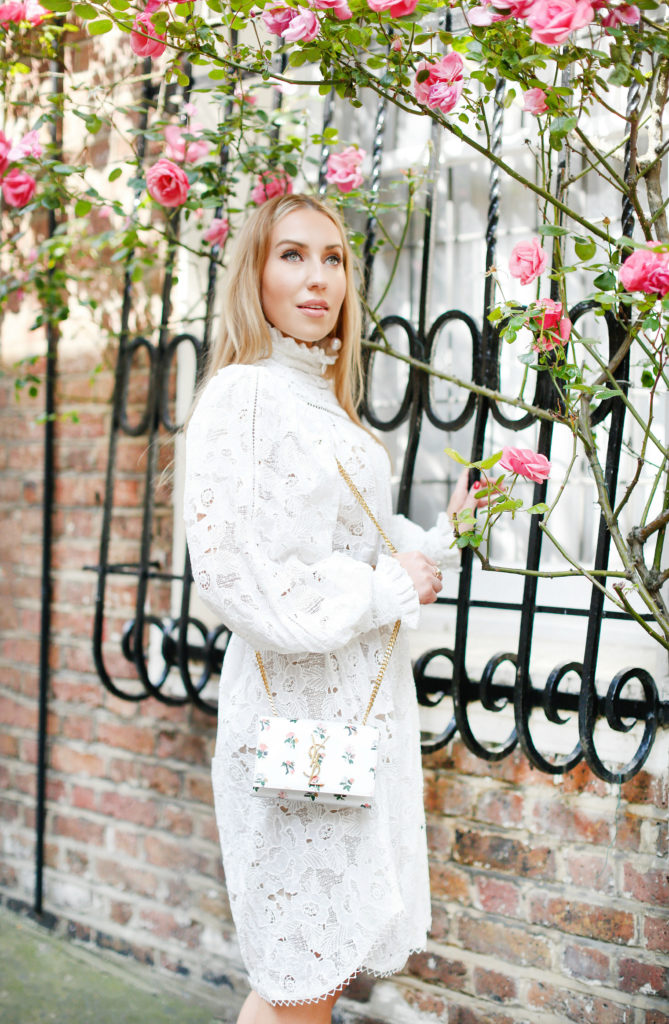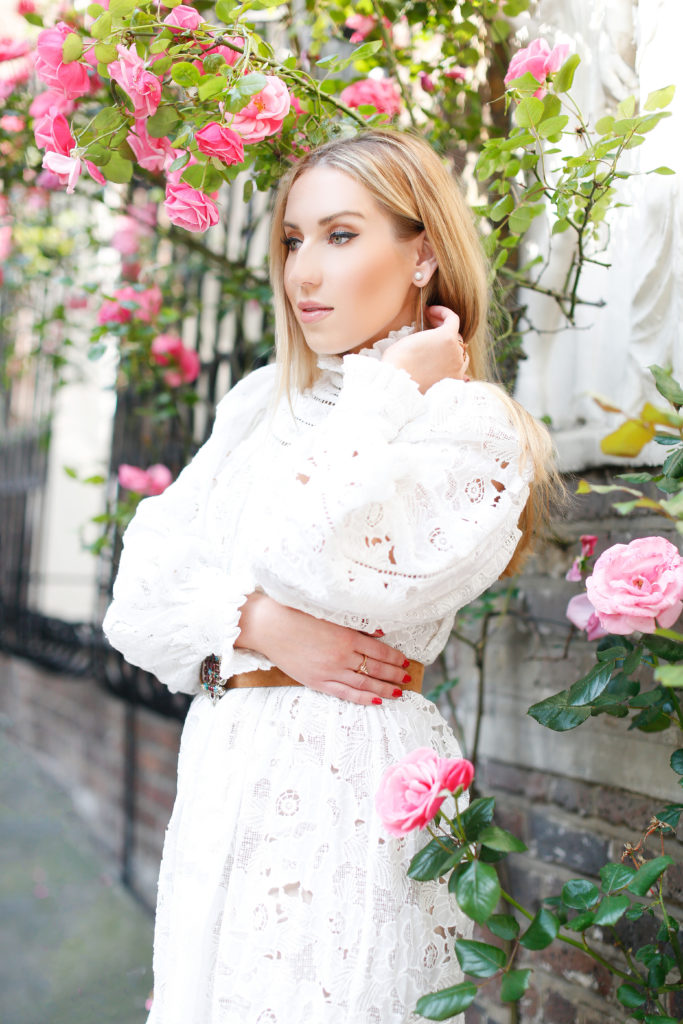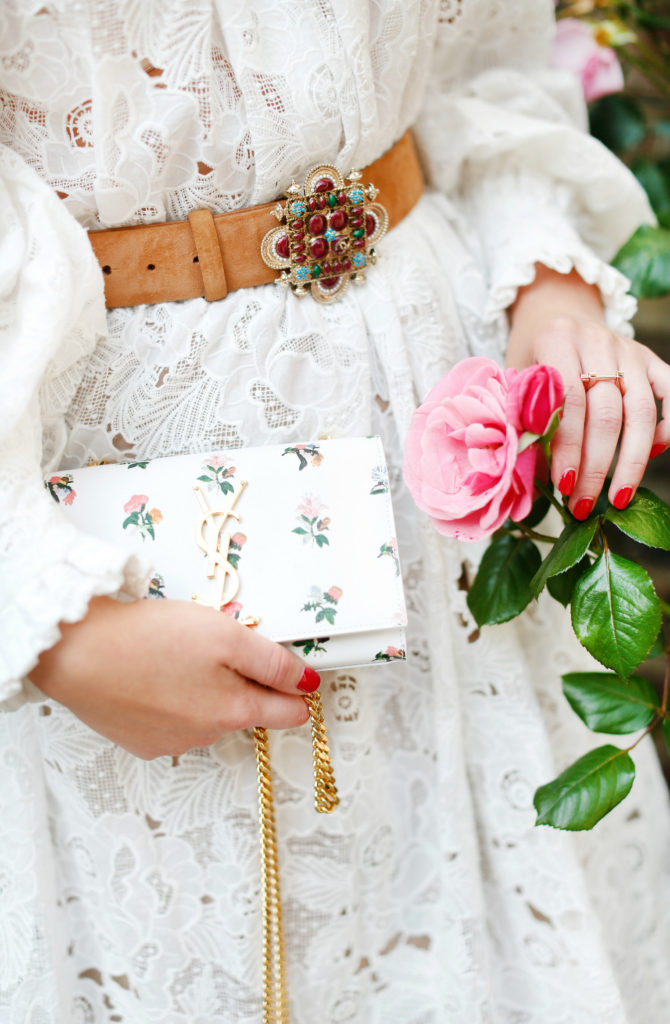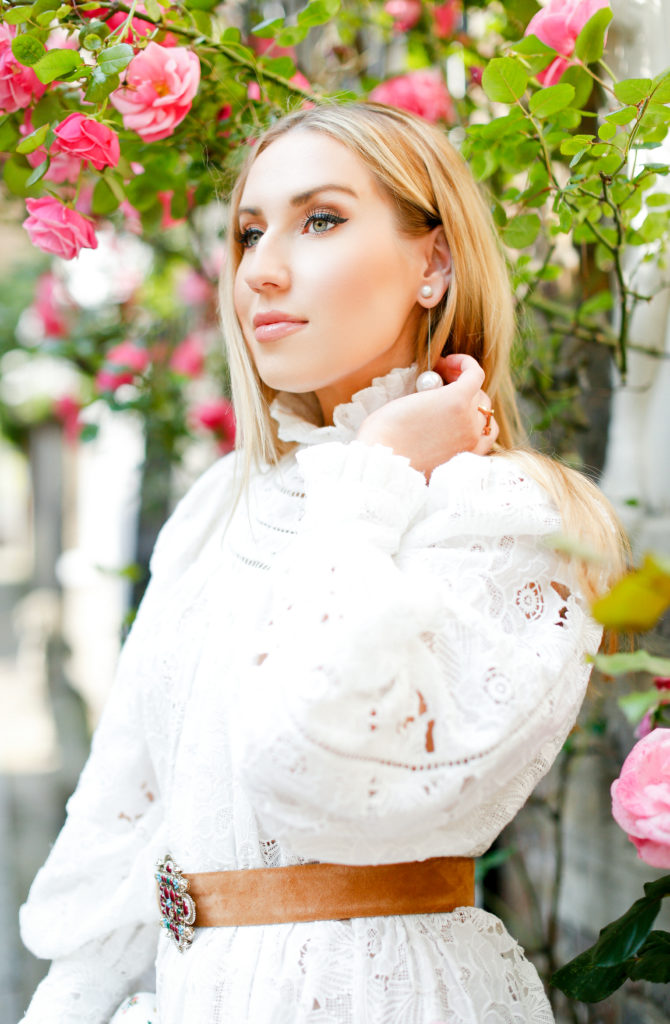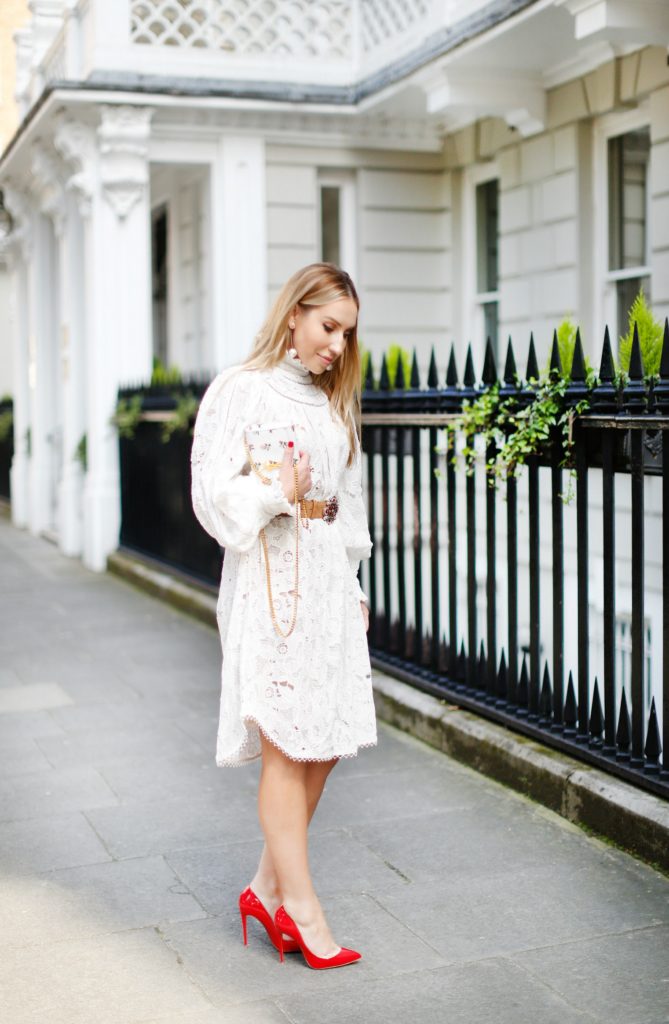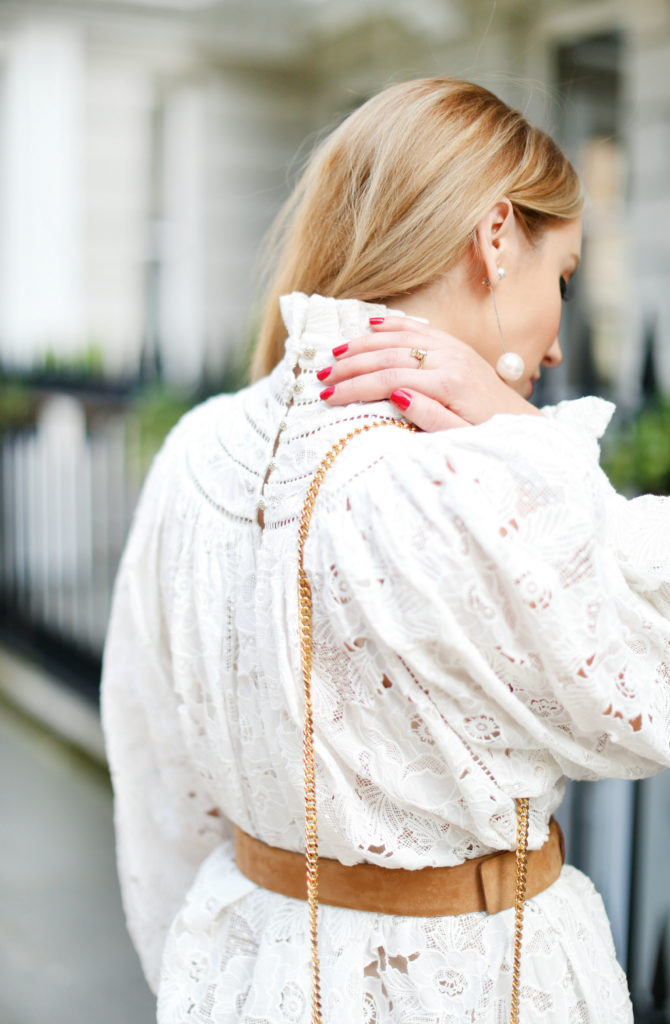 Dress: Zimmermann 1 | 2
Bag: Saint Laurent 1 | 2 | 3
Shoes: Christian Louboutin 1 | 2 | 3
Earrings: Salvatore Ferragamo
Belt: Chanel matching from Zimmermann 1 | 2
Rings: Miansai
My little fashion story from London created with Victoria is coming to a perfect end for now with a final look featuring this Victorian inspired dress by Zimmermann.
The summer is still in full swing so this perfect white lace piece is quite spot on for the hot summer nights when paired with some pumps or sandals, and I am already envisioning wearing it with some over the knee boots when the cooler seasons approach, paired with a leather jacket.
Interesting fact about this dress is – it caught my attention from the moment I watched Beyonce's "Formation" video for the first time, thinking it was a custom piece made for her not even being aware that it was by Zimmermann. My discovery happened upon spotting this dress in real life and having it look particularly familiar.  So, if you are a huge fan of Queen Bey like me and would love to rock this lace number by Zimmermann featured in her video then you now know where to find it.
Photography by Victoria Metaxas of Aurora Stories