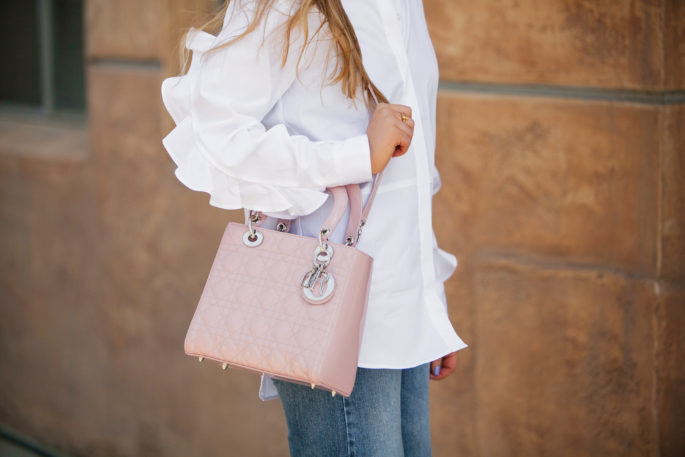 You can never fail with a white button-down shirt. As I mentioned before, it's the perfect canvas. You can easily go for a "less is bore look" once you have a crisp white shirt to the rescue. It just perfectly balances out the "loud" and helps me to adjust for a more of a relaxed LA style.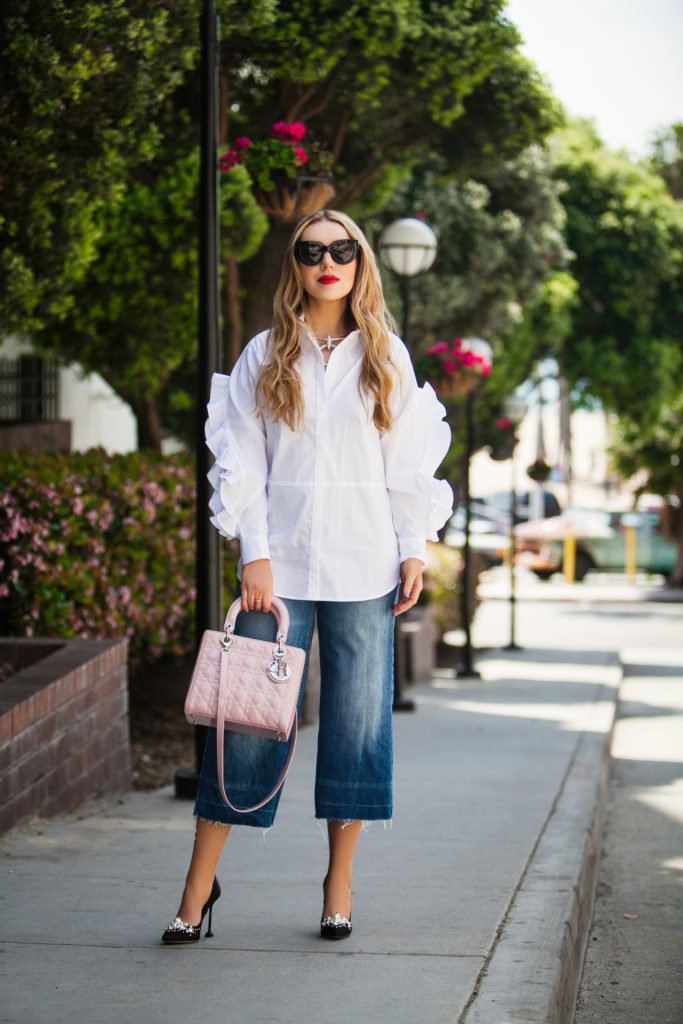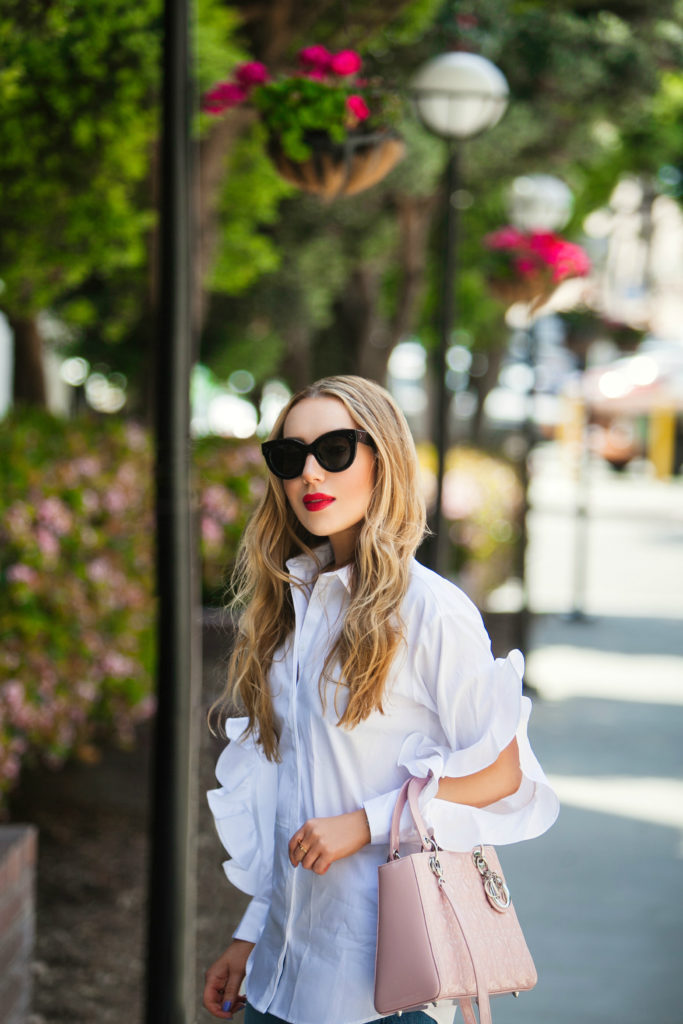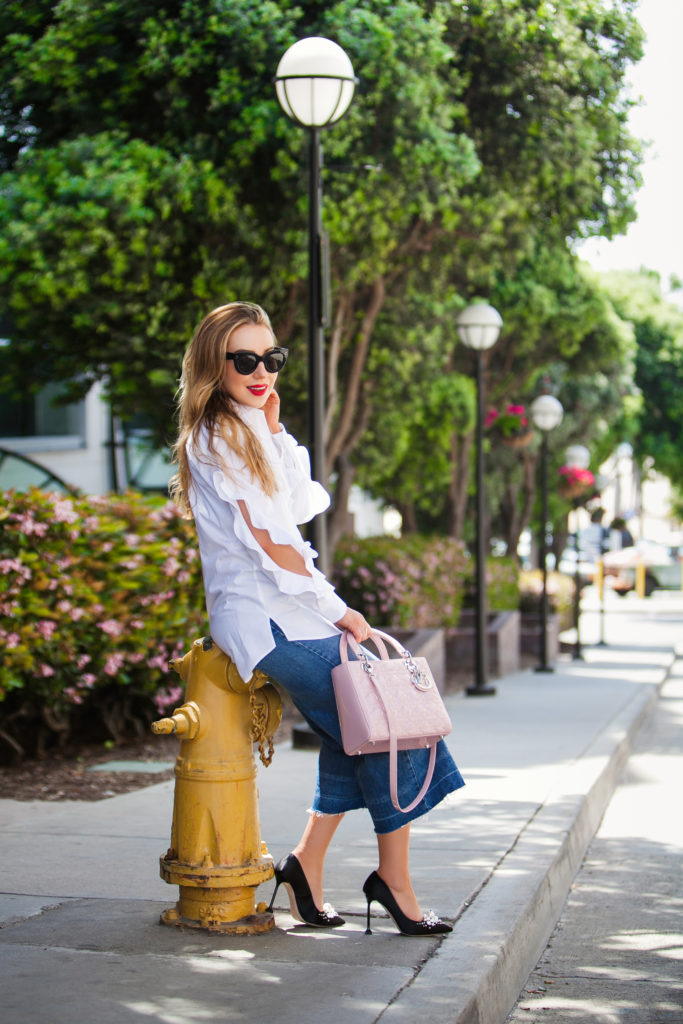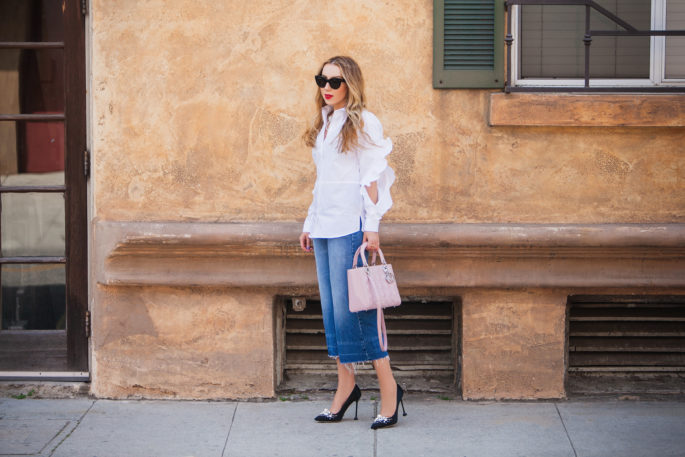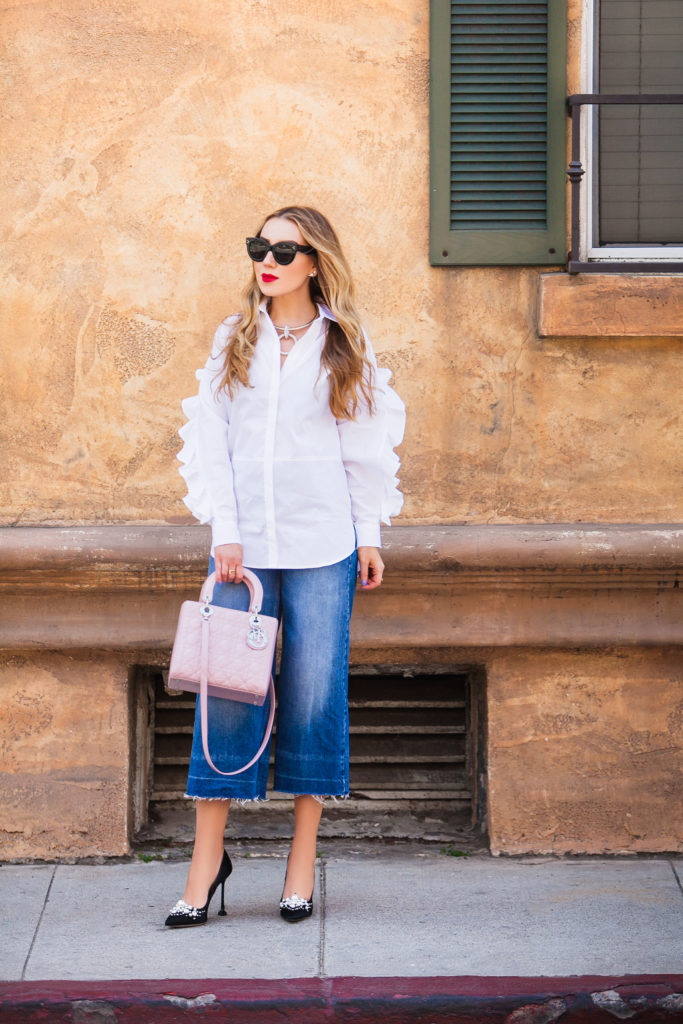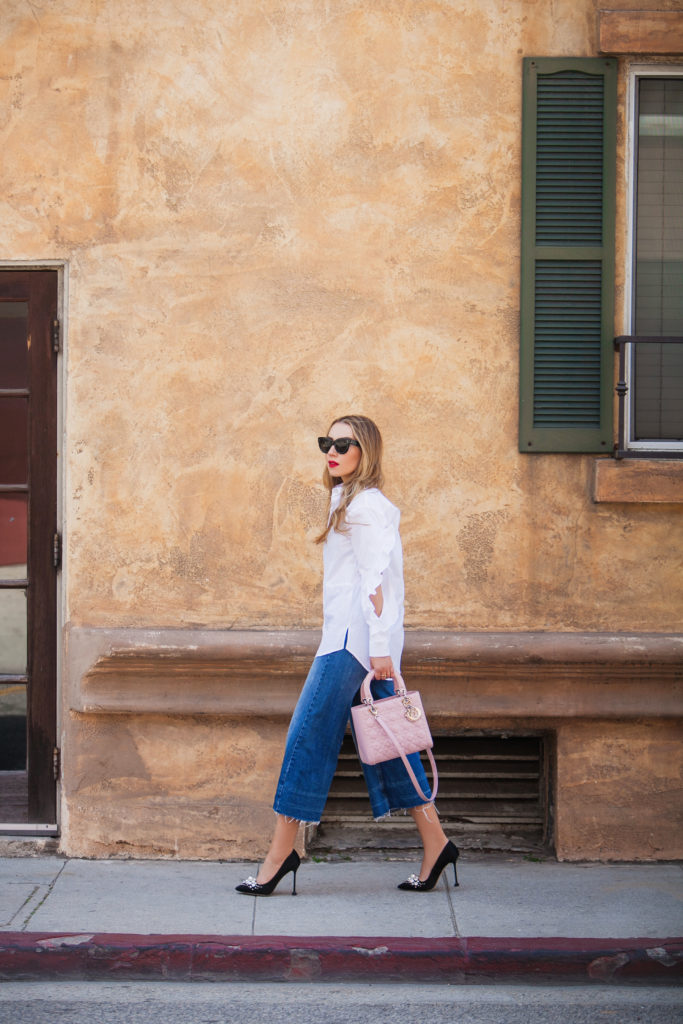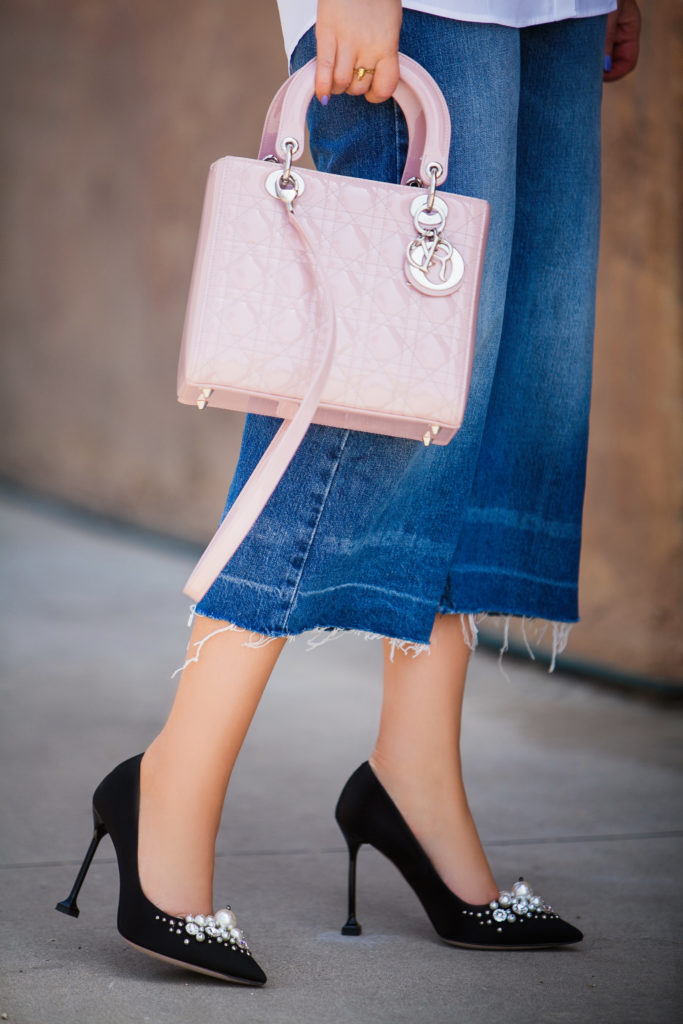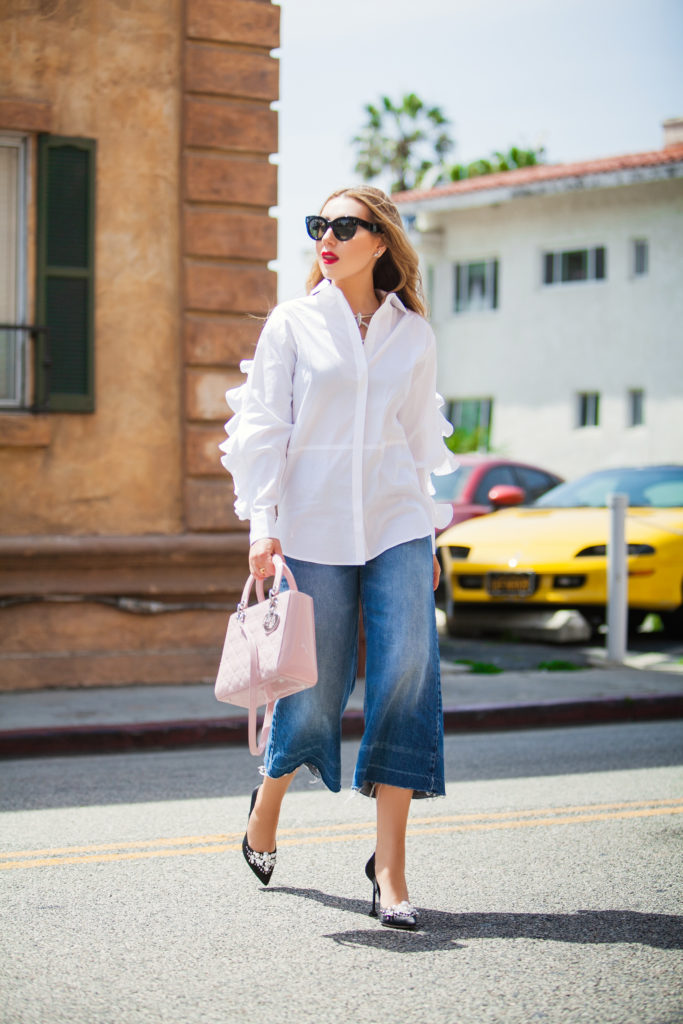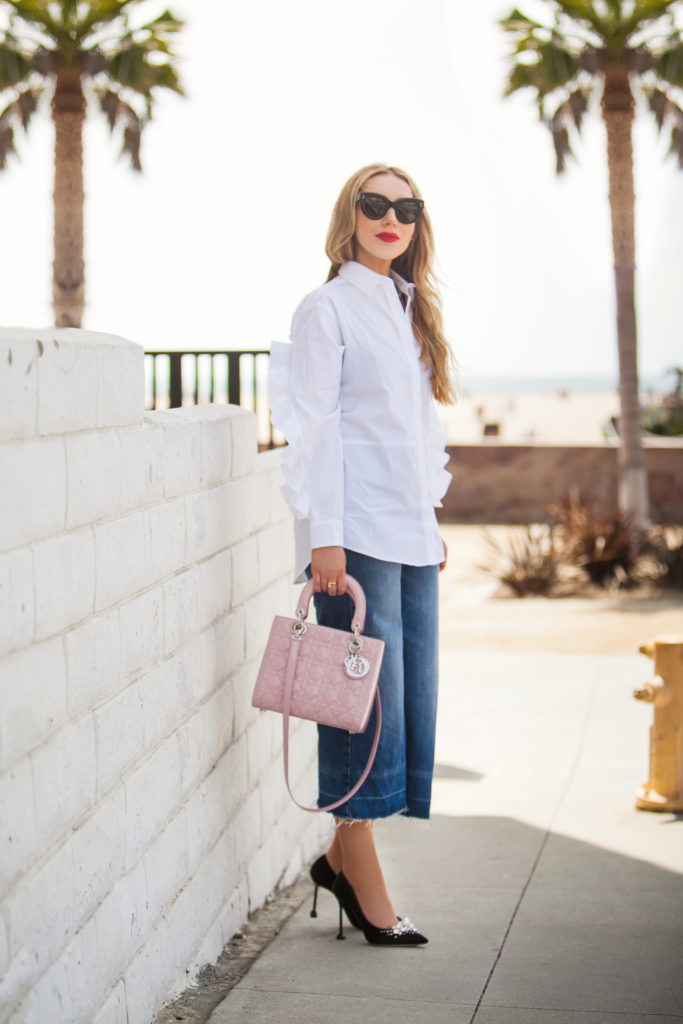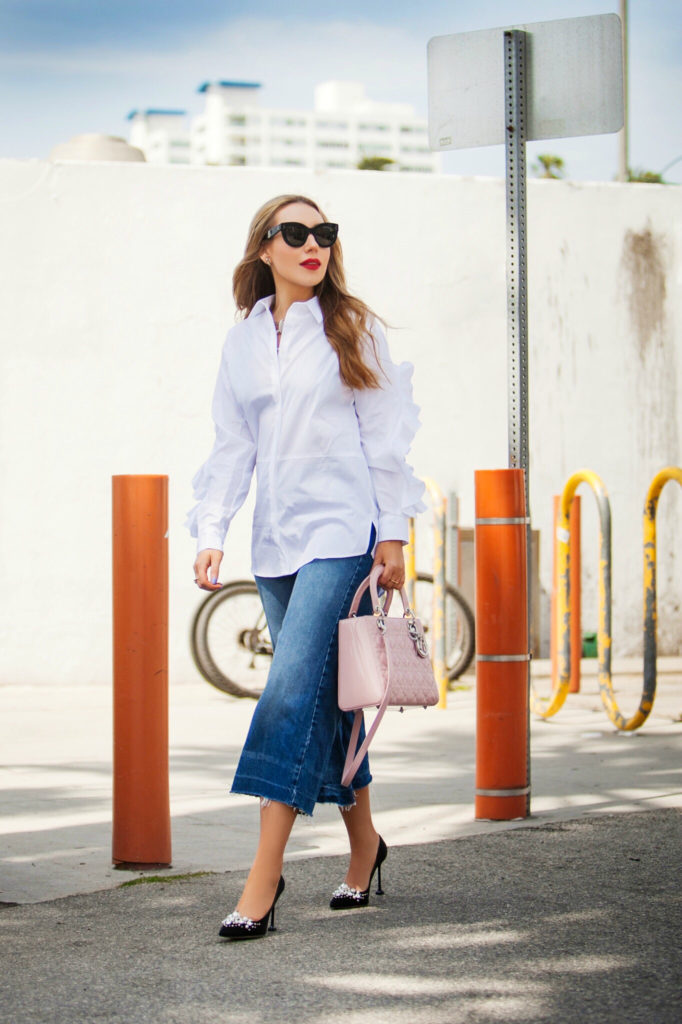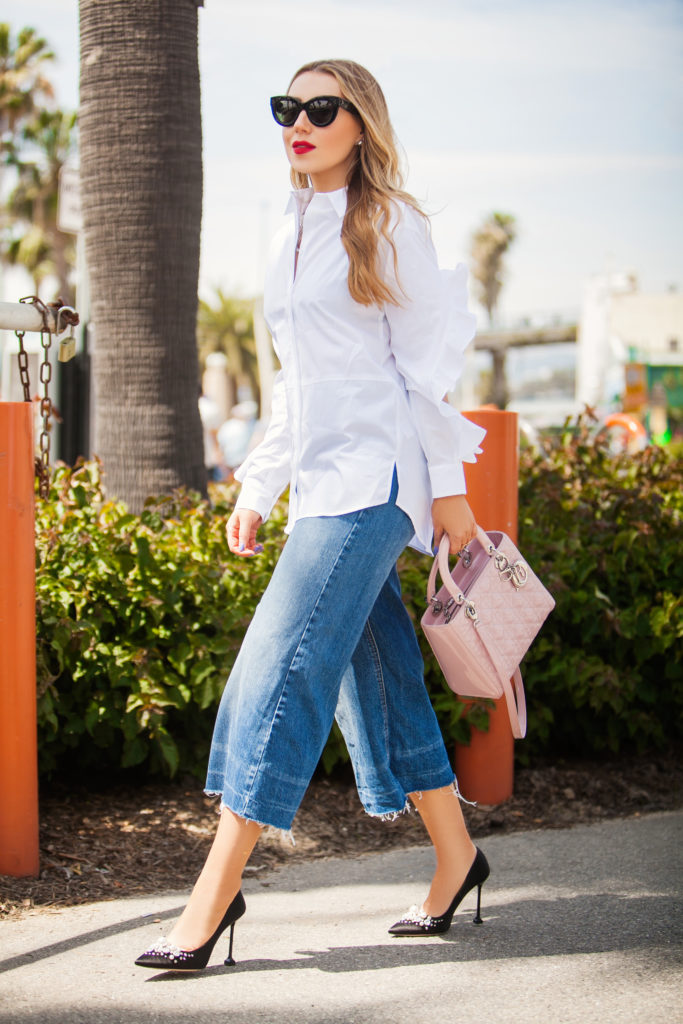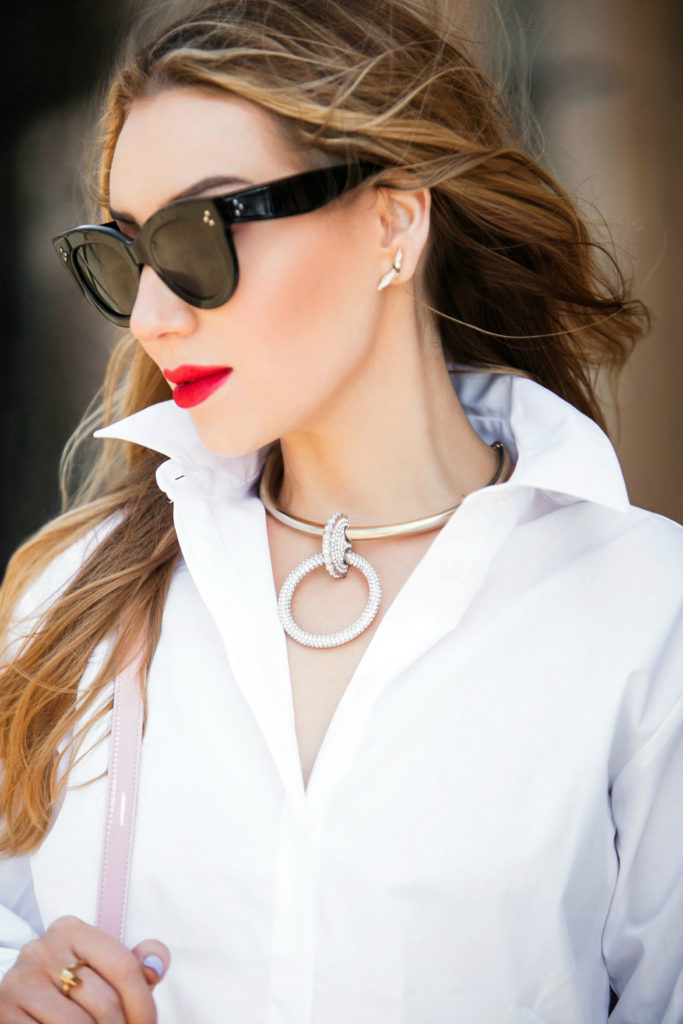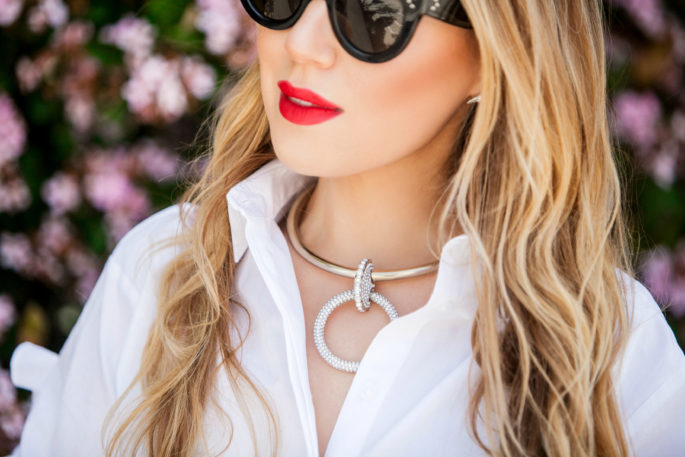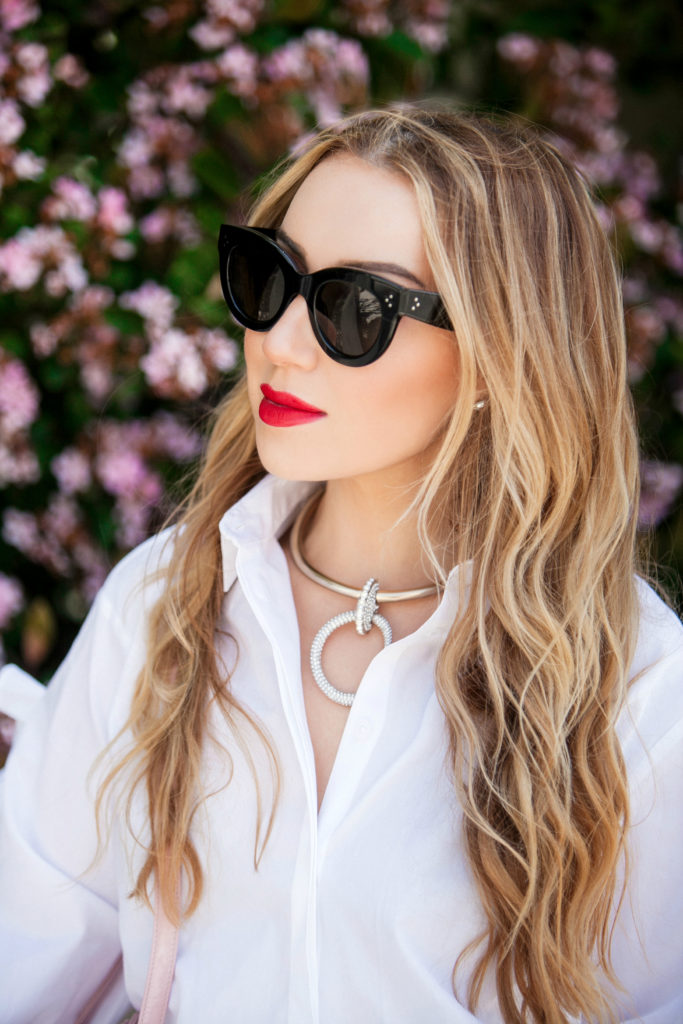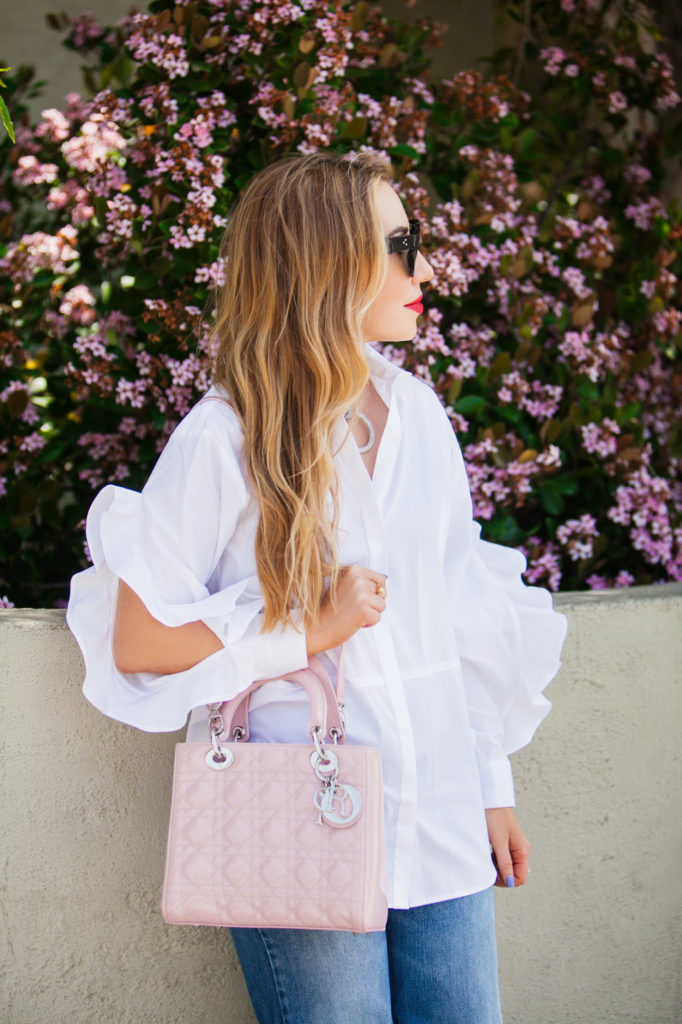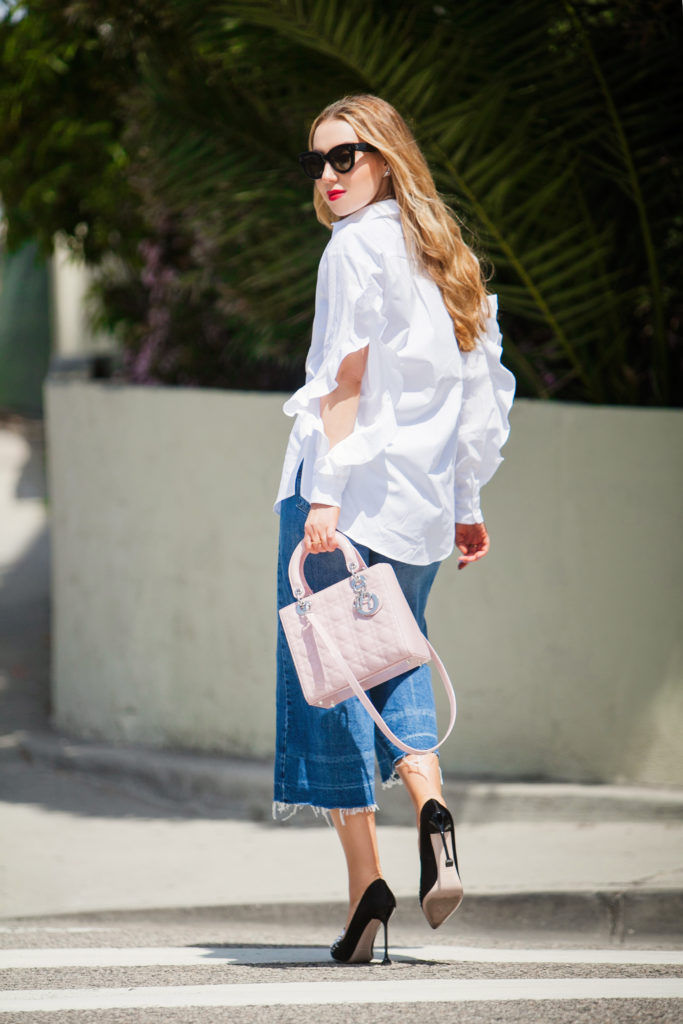 Culottes: Levi's® similar 1 | 2 | 3
Shirt: ASOS
Pumps: Miu Miu current season version 1 | 2 | 3
Bag: Dior favorite in pink 1 | 2 | 3 | 4
Sunglasses: Celine
Choker: Chanel
Earrings: Ryan Storer
Lips: MAC in Ruby Woo
My statement Chanel necklace is just too fun and stunning to bring it out only for special occasions. That's not my way – my wardrobe has to be flexible even for pieces not really meant to be, so I make sure I can make it work for a wide variety of occasions.
Fabulous is a state of mind and a lifestyle you pick for yourself. It's not rocket science or written in a book (sorry I don't endorse style books or guides as a tool to learn or teach fashion).  Fashion is fun and is here to inspire, not instruct, and at the end should make you happy.
How do you manage to incorporate your favorite statement pieces into more of a mainstream look and daily style?
Photography by Mila Zvereva