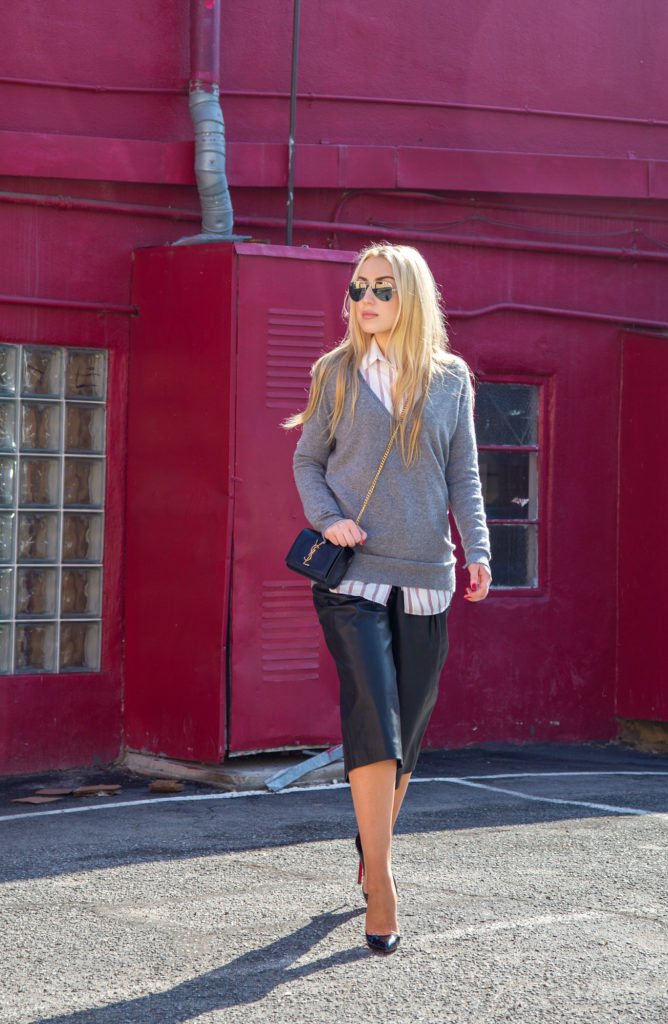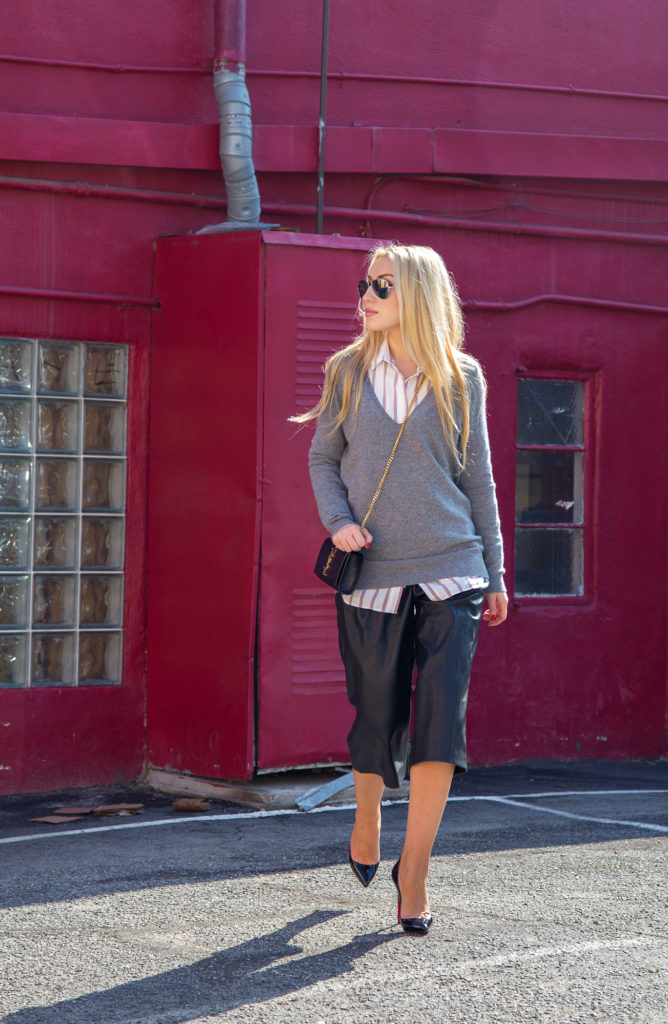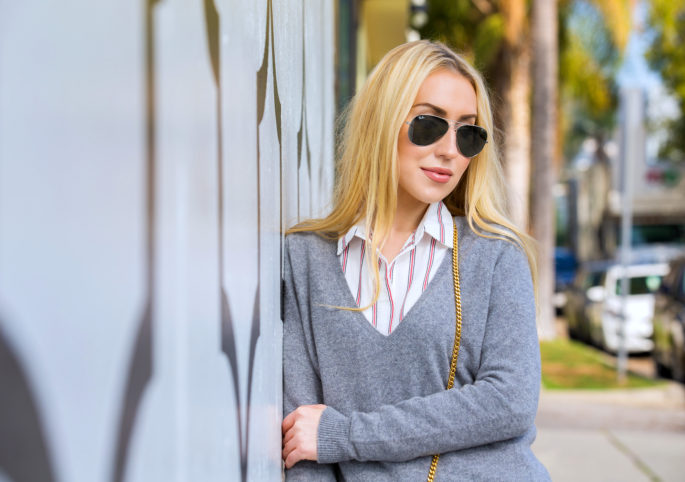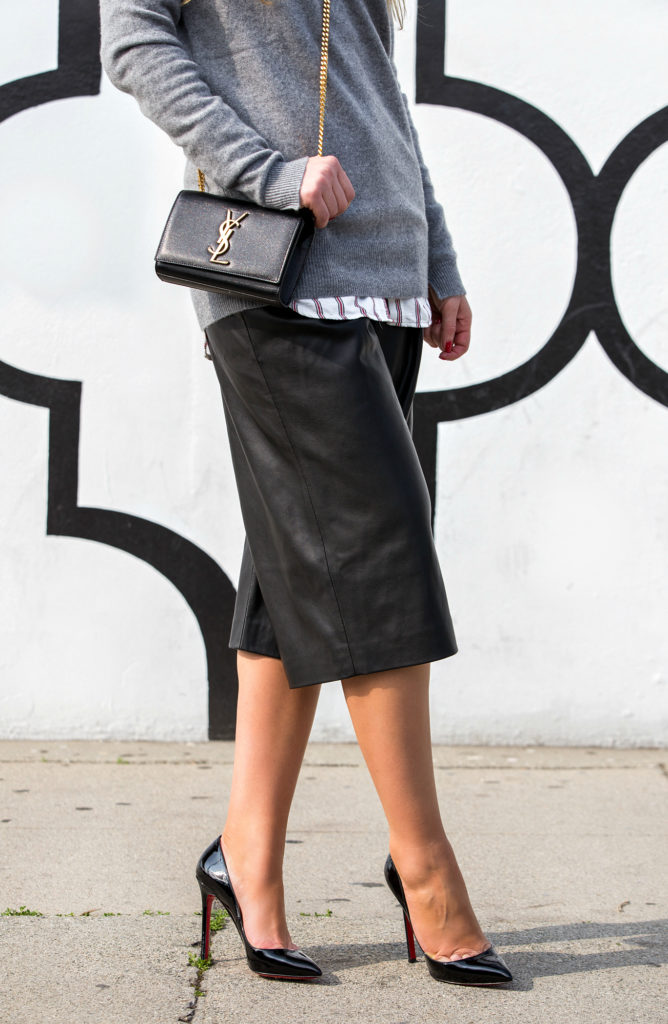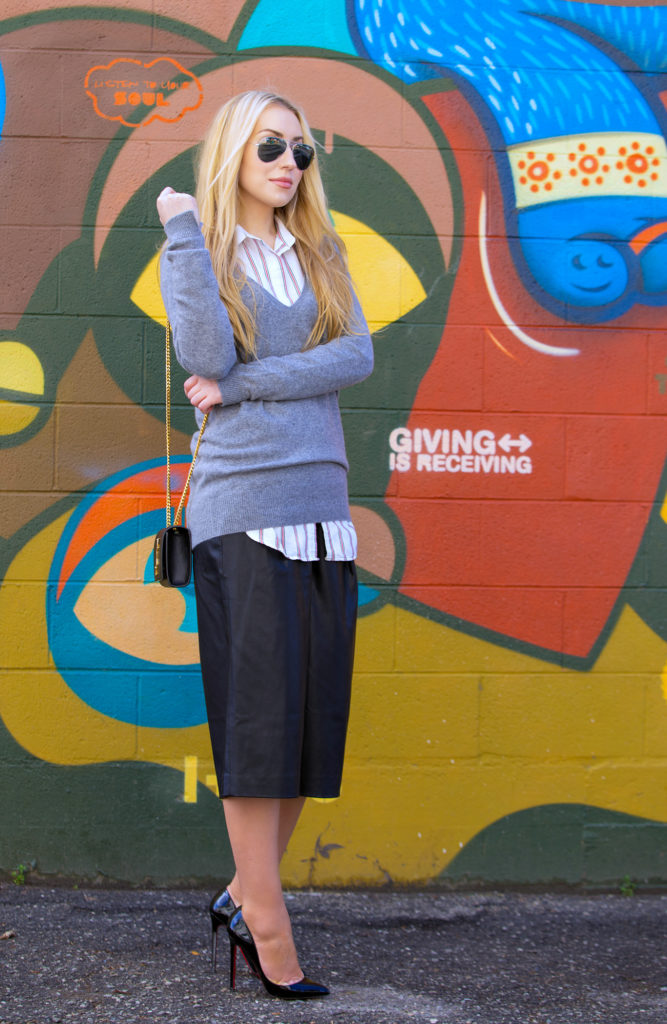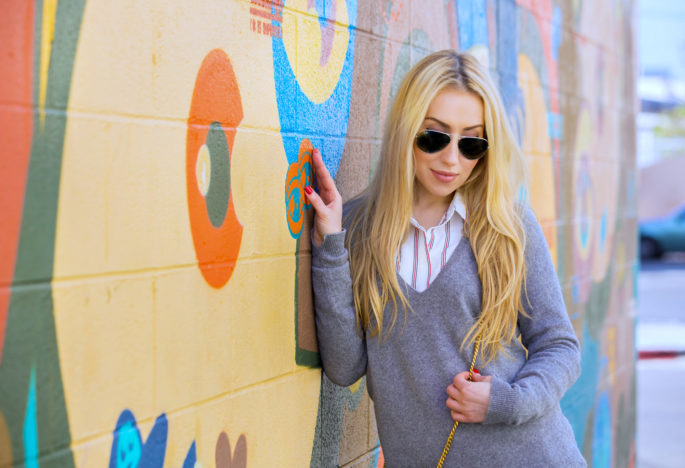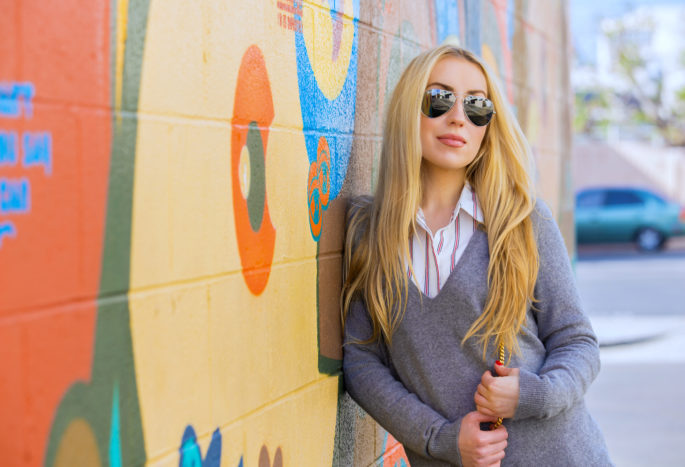 Sweater: Zara Cashmere (similar) 1 | 2 | 3
Shirt: H&M (similar) 1 | 2 | 3
Culottes: Zara (similar) 1 | 2 | 3
Pumps: Christian Louboutin 1 | 2 and similar 3 | 4 | 5
Bag: Saint Laurent 1 | 2 | 3
Sunglasses: Ray Ban via Shopbop
Lips: Tom Ford in Sable Smoke and Clarins in Rosewood Shimmer
When I purchased these culottes from Zara I kept getting a lot of comments like: "Are they pants? Are they shorts? Are they a skirt?" "Neither", I would keep responding.  "They are culottes." I became a little self-conscious as to whether they are that strange looking, but couldn't help to reach out for them be it for work, pairing them with a blazer or a blouse, or play – wearing them with a sweater or oversized shirt.  The confused looks eventually faded and I was actually asked to help incorporate culottes into wardrobes for several others.  
I noticed over time that you shouldn't try to be a crowd pleaser, follower or the one who adjusts. As long as you feel confident and it feels right then I say go for it!
Photography by Janice Reinold of Chasing Hiromi Photography