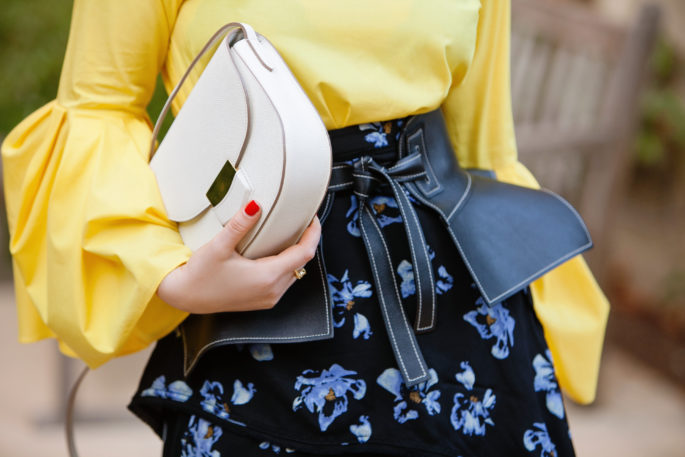 Even at a young age I was drawn to yellow. I loved anything that had a pop of this hue be it nature, food, clothes, really anything. It made me excited!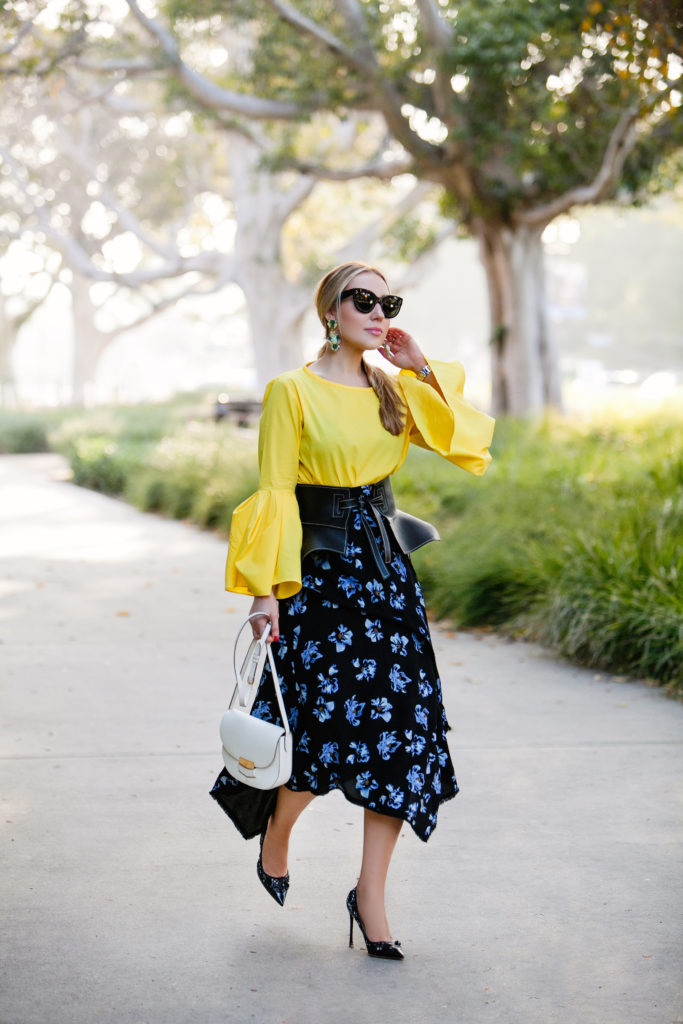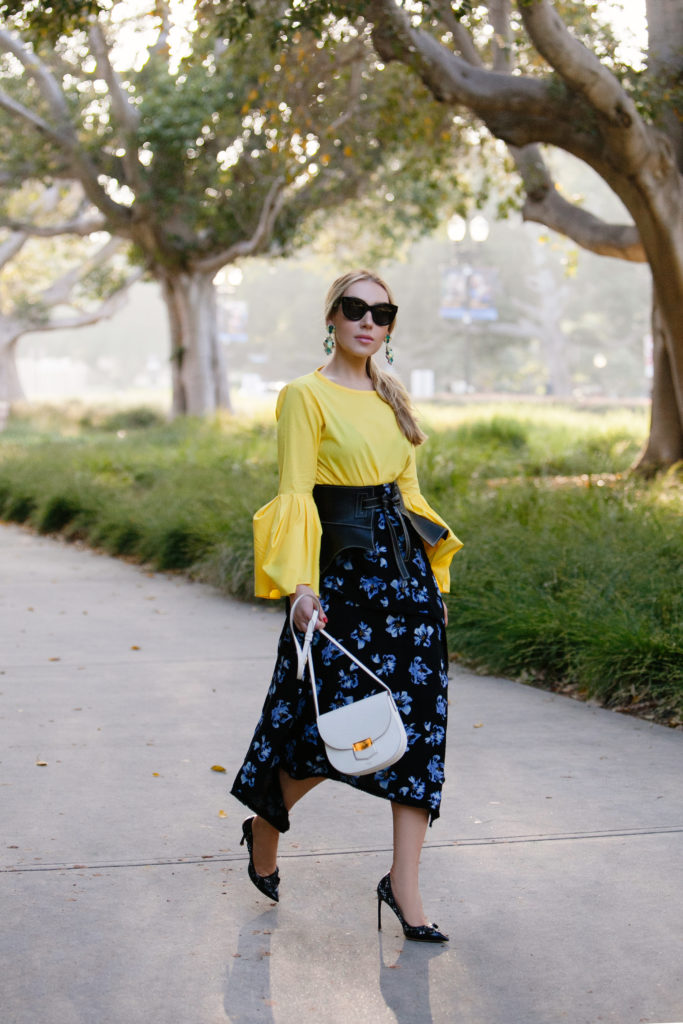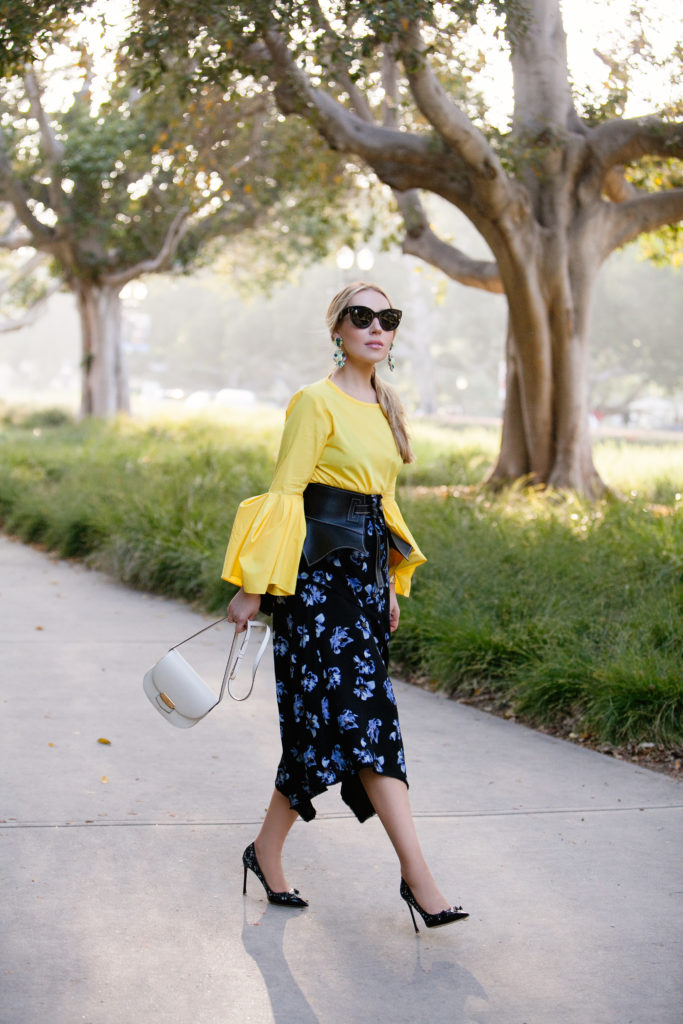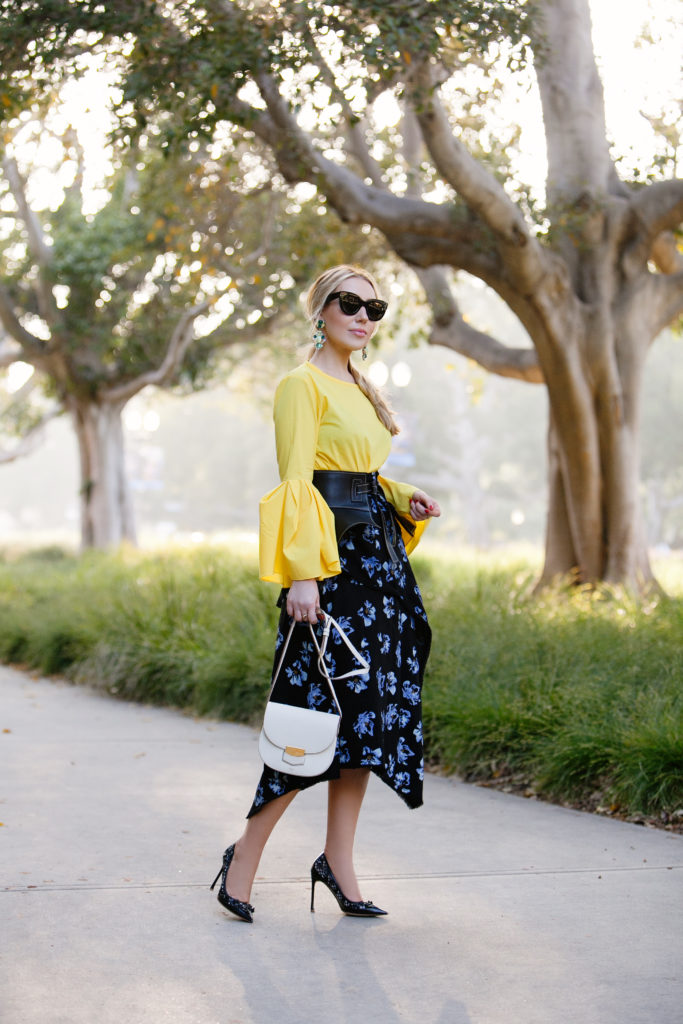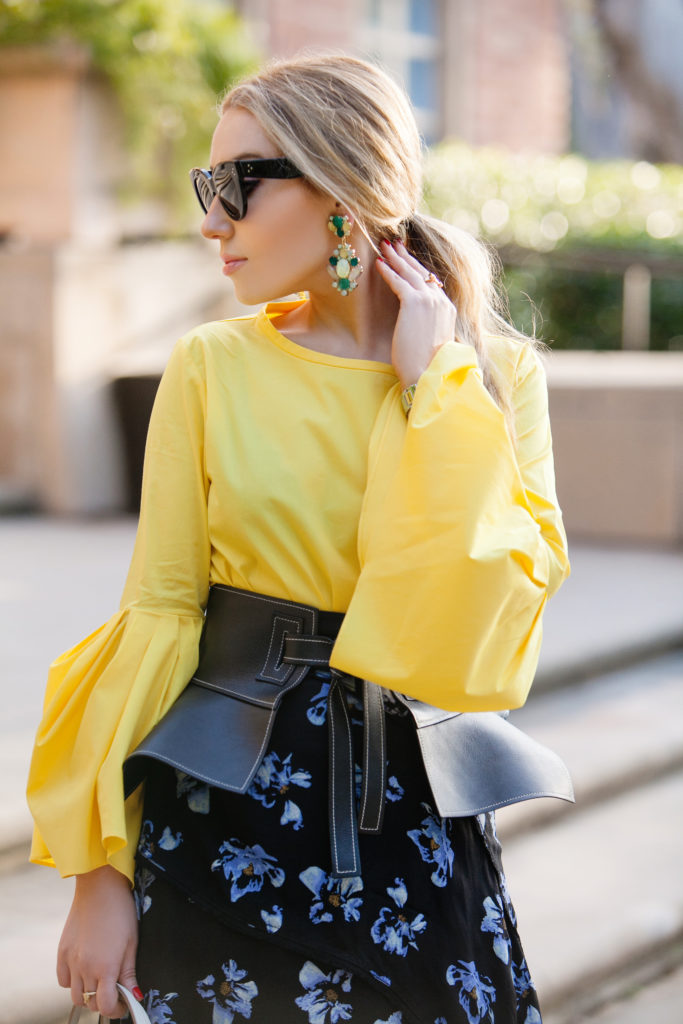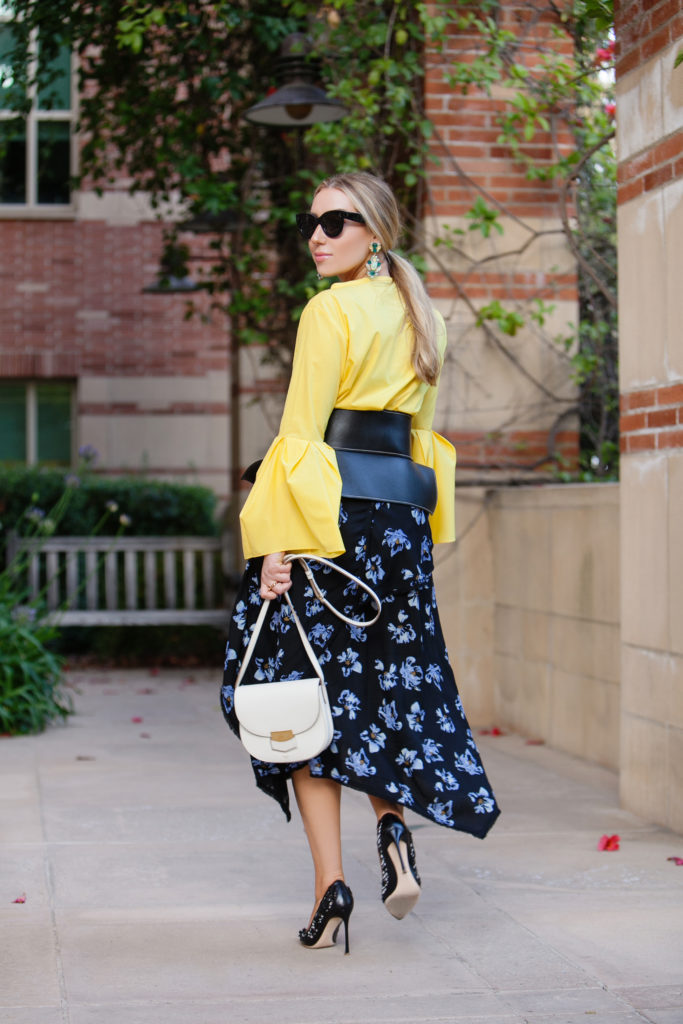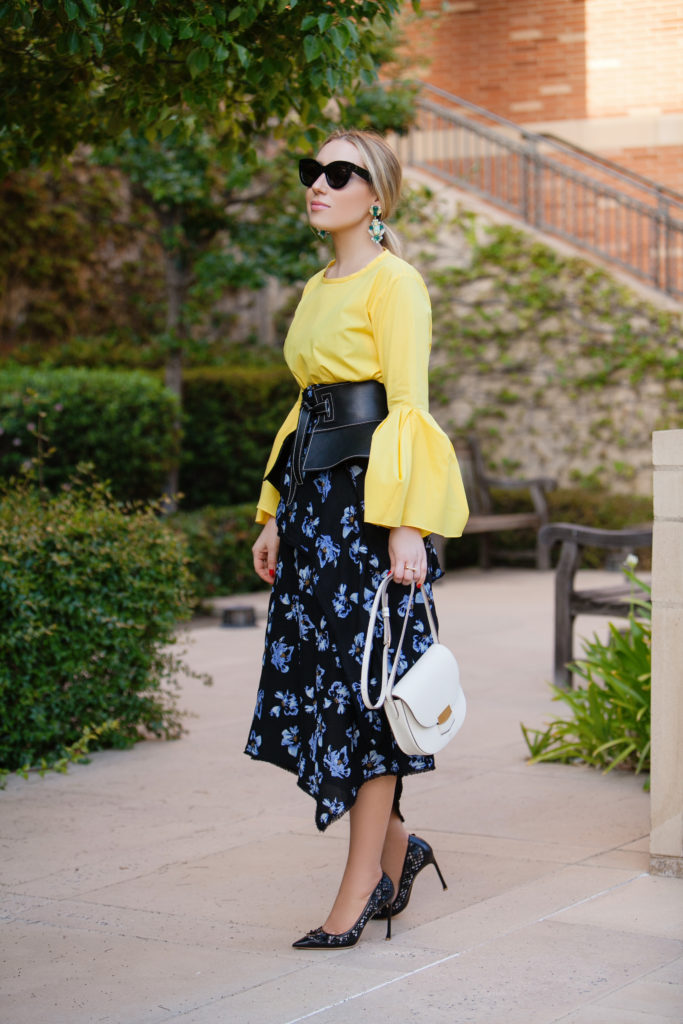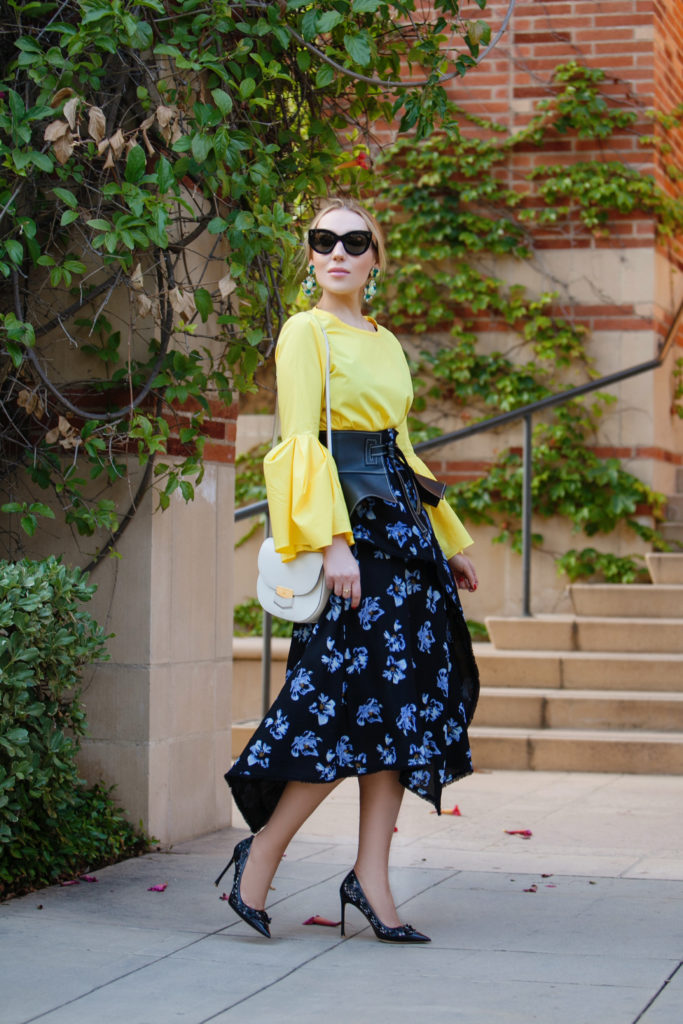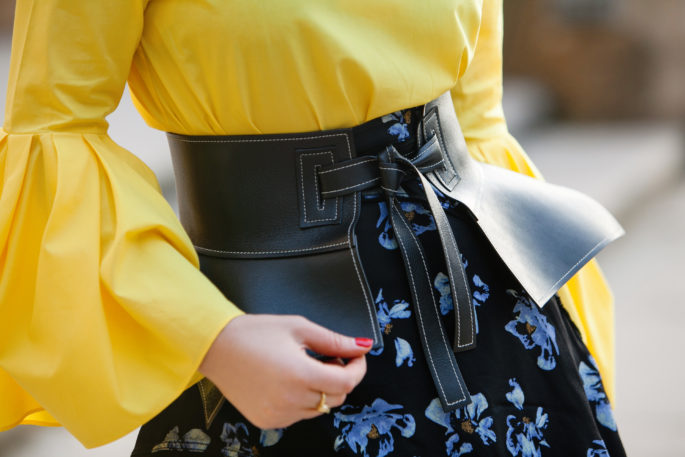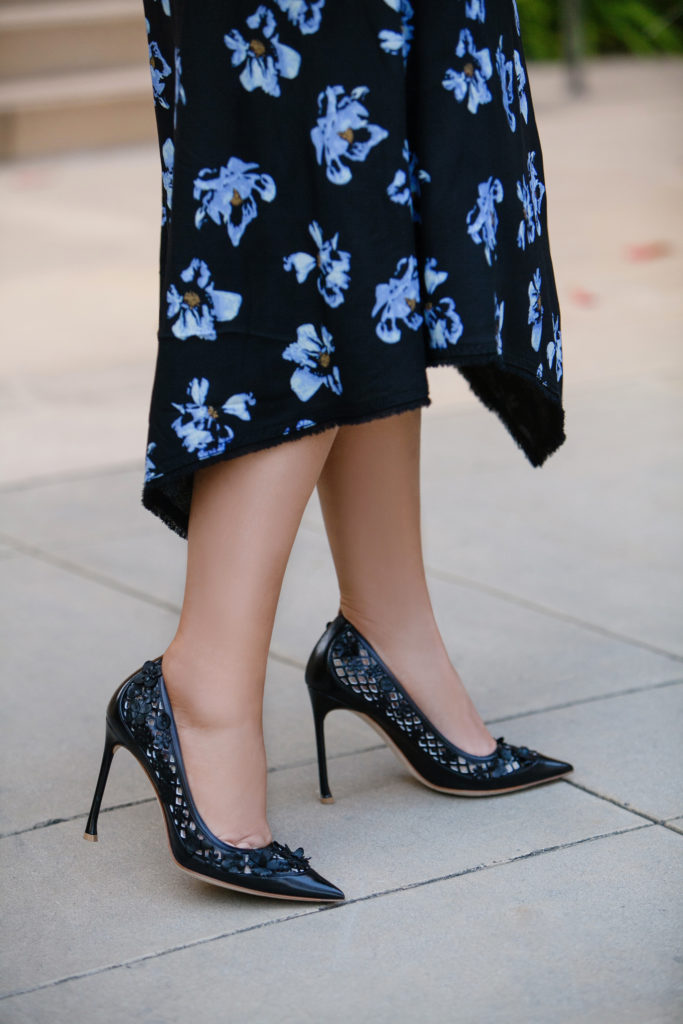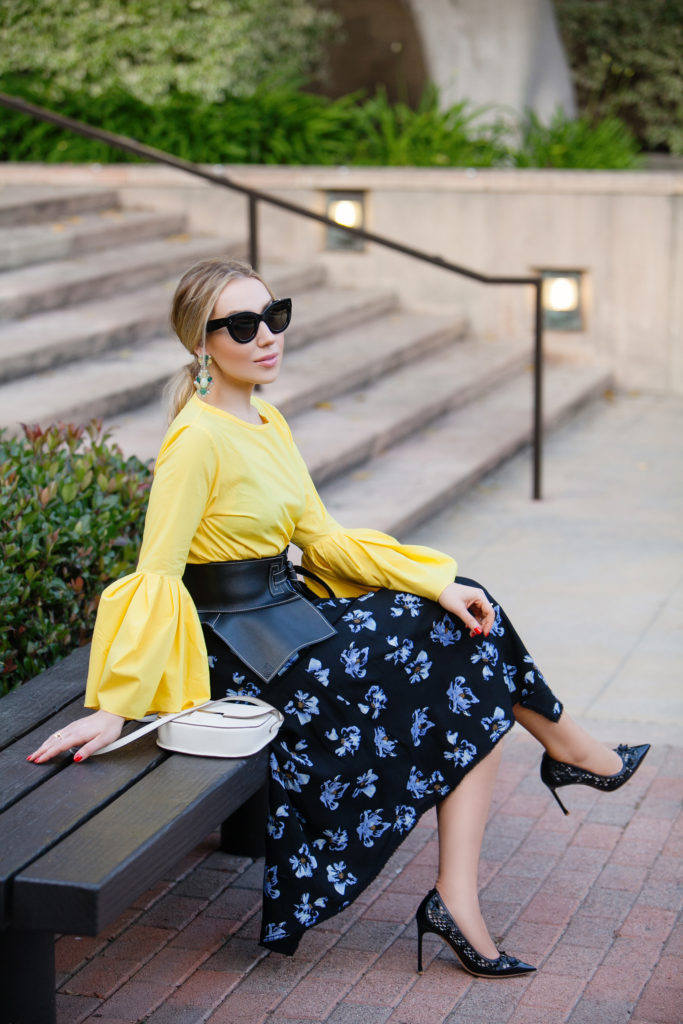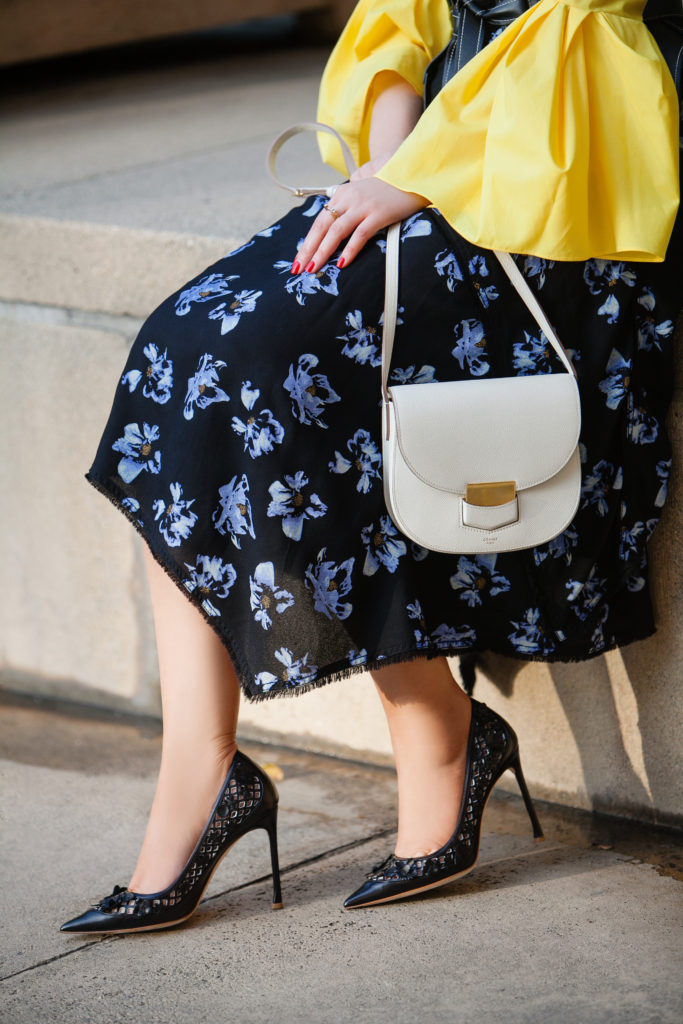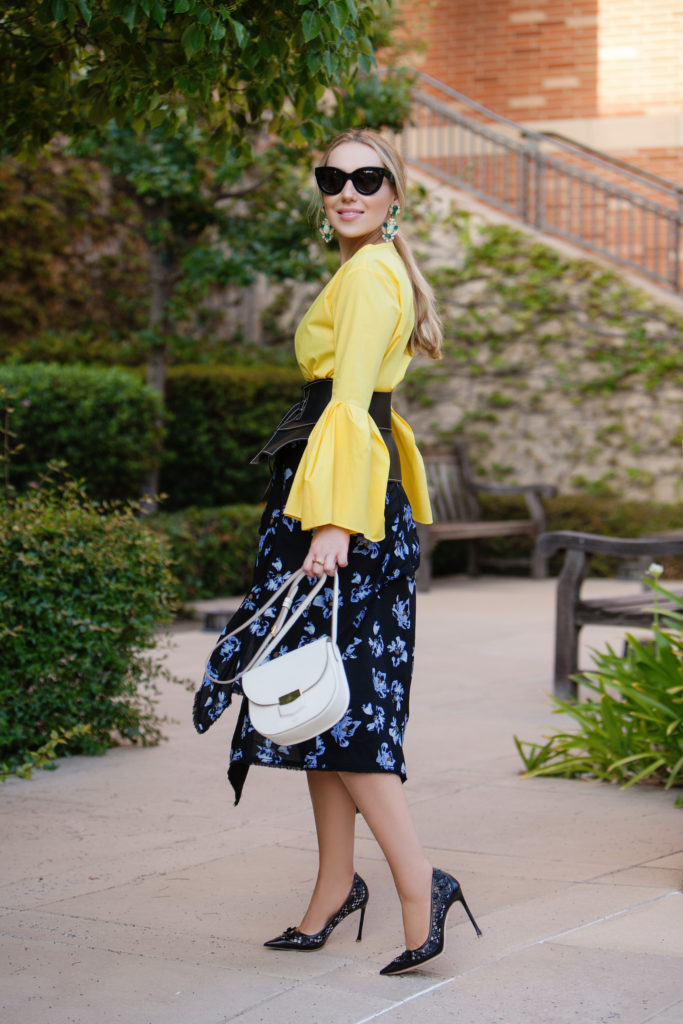 Top: Zara love these 1 | 2 | 3 | 4
Skirt: Proenza Schouler similar 1 | 2 | 3
Bag: Celine
Sunglasses: Celine
Shoes: Dior similar 1 | 2 | 3
Belt: Loewe love this 1
Years later I still find the color exciting, but I personally find that brunettes look more sophisticated and rich in this particular tone and benefit more from wearing it. These days I typically stick with golden, marigold and mustard variations of a yellow hue, but I try to keep that child in me happy from time to time by wearing that bright banana or canary yellow. 
So liking the yellow with purple contrast, I went with pairing a fun summery bell sleeved top from Zara with a Proenza Schouler skirt in stunning floral periwinkle print, keeping the accessories neutral to highlight this favorite combination.
As much as I enjoy yellow with purple together, adding green to it can make it pop even more, creating a more lively and fresher look. So the subtle green in these statement earrings was added to the picture.
Do you have a favorite color or color combinations that you personally love but that don't look best on you or do your complexion any favors?
Photography by Mila Zvereva
SaveSave
SaveSave
SaveSave
SaveSave
SaveSave
SaveSave
SaveSave
SaveSave