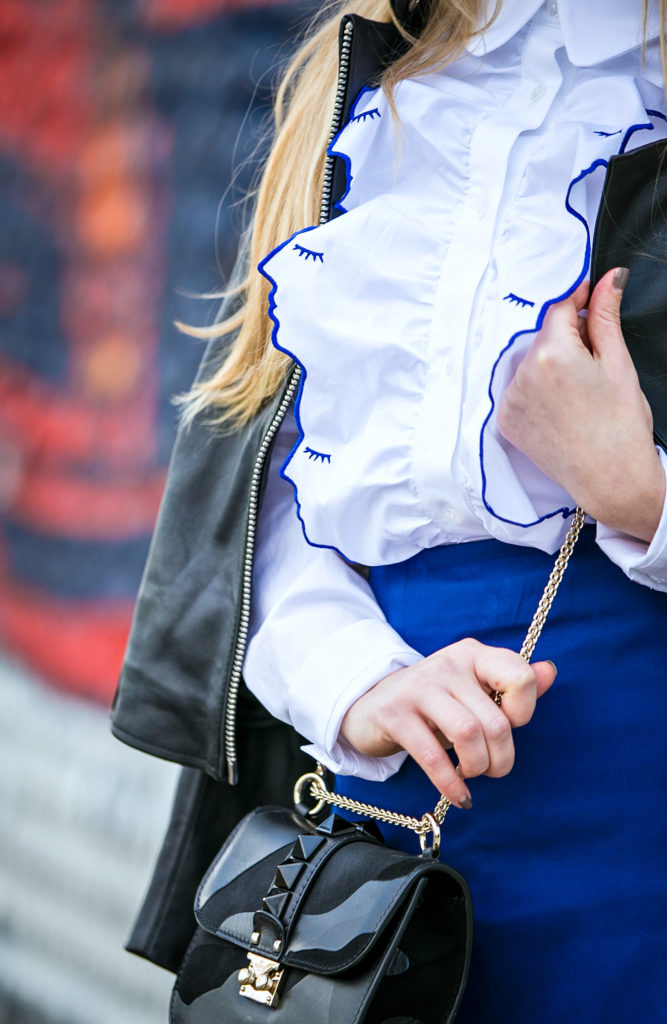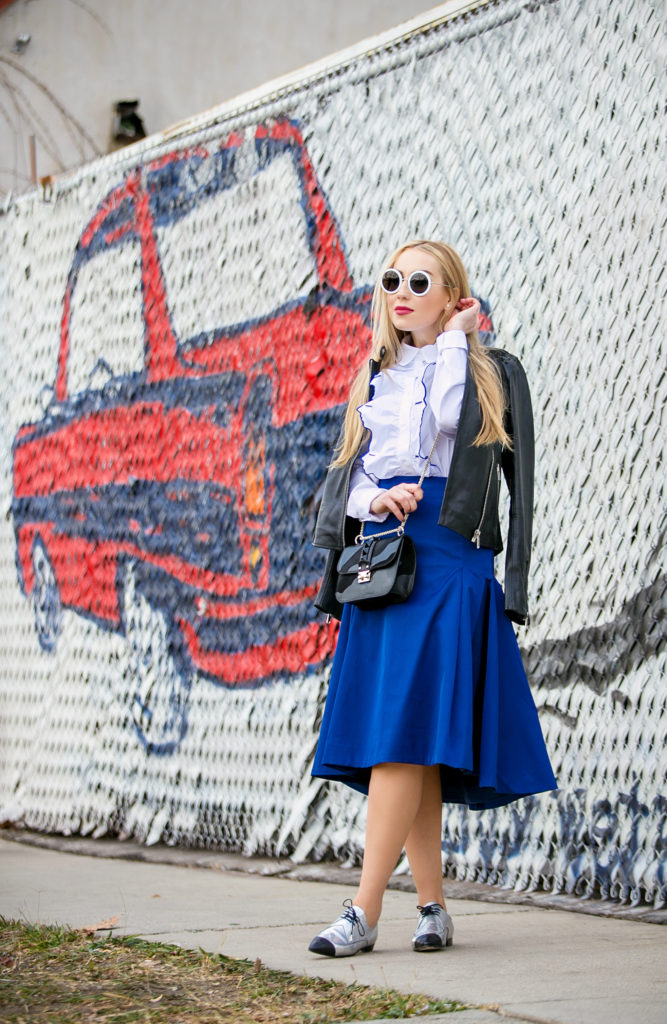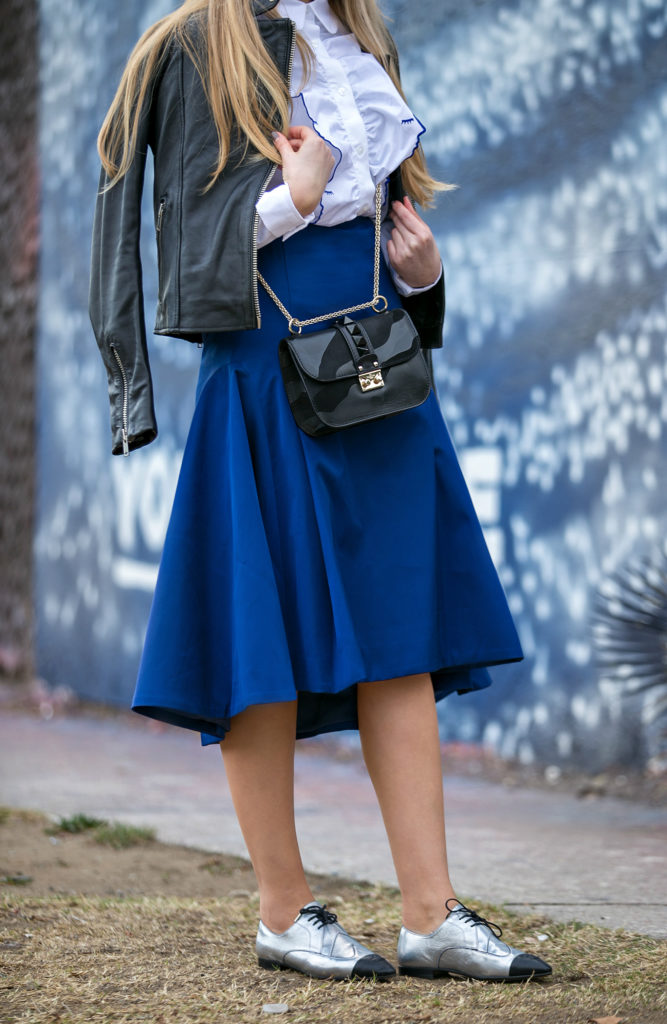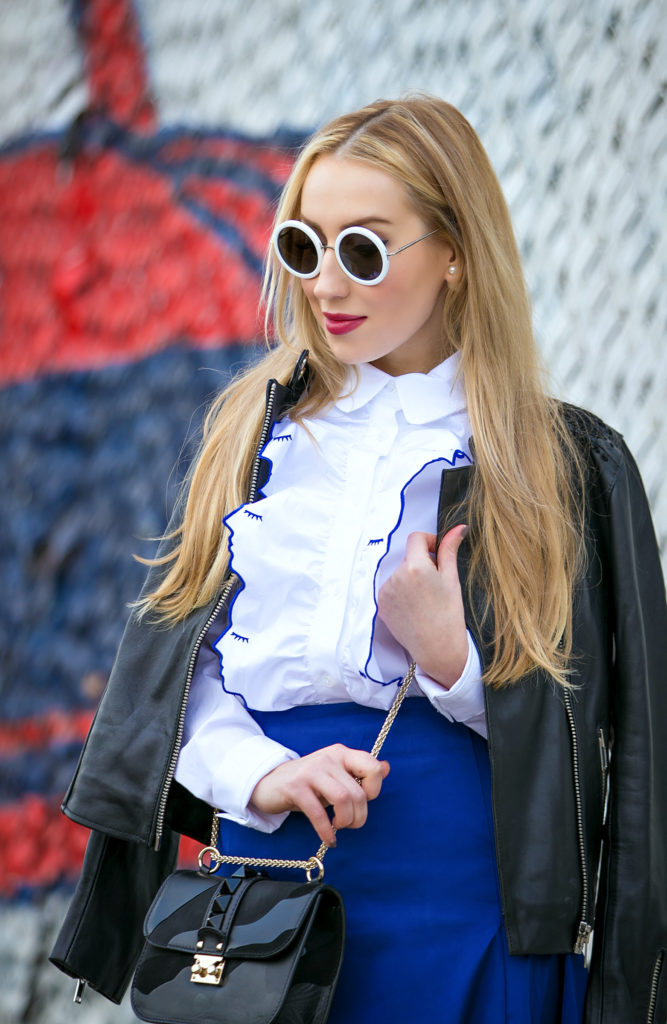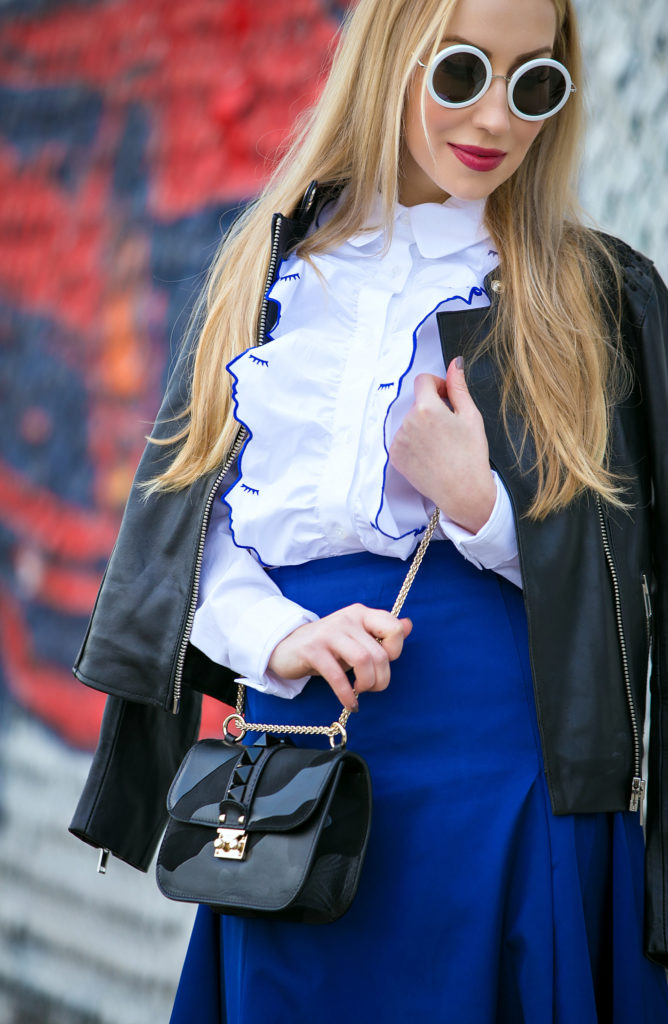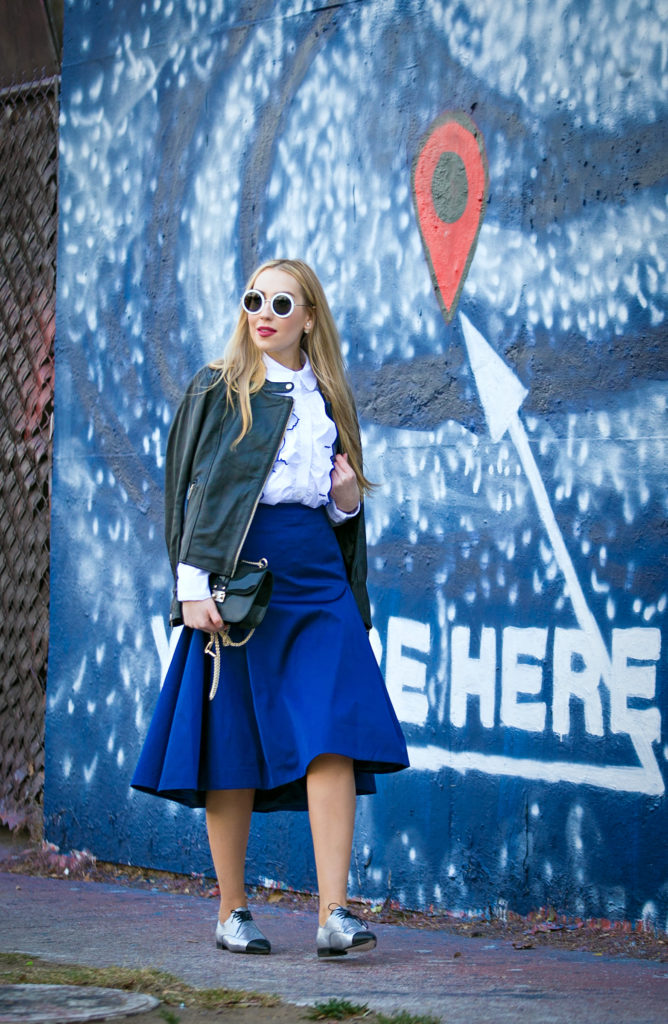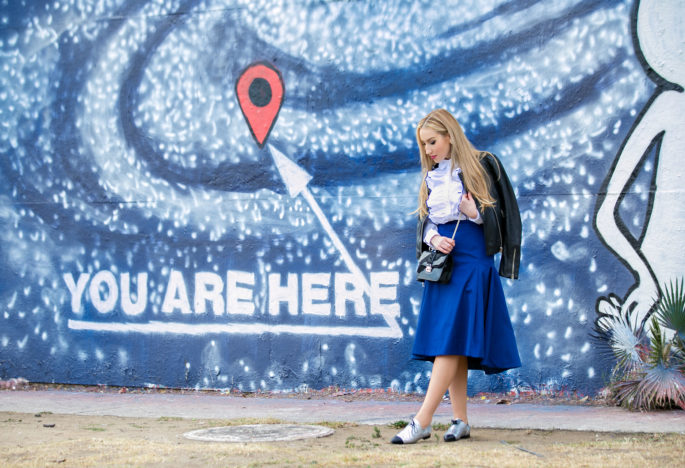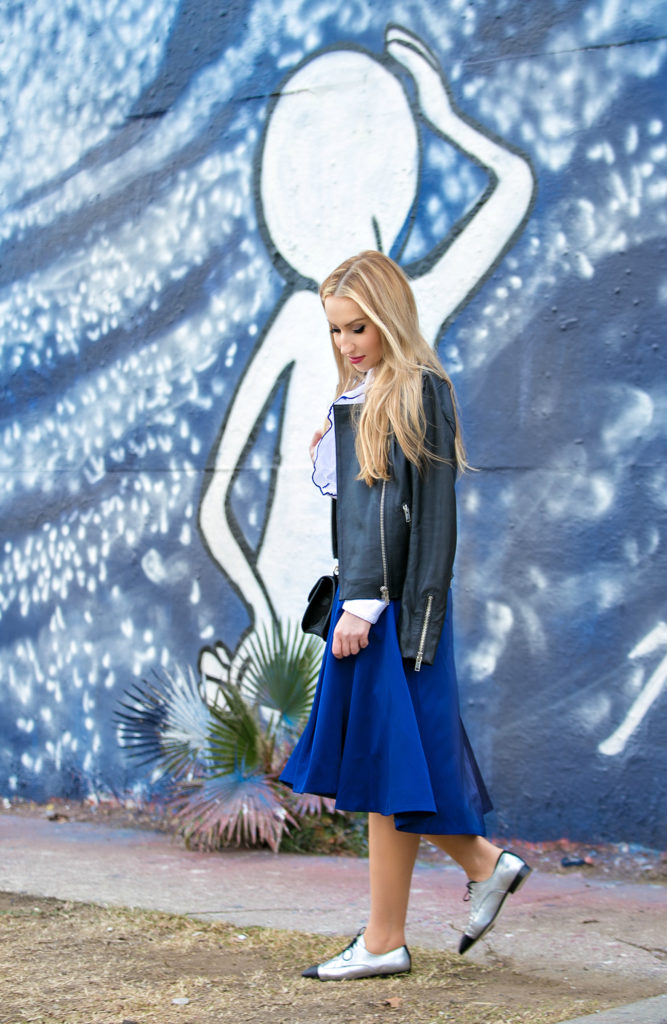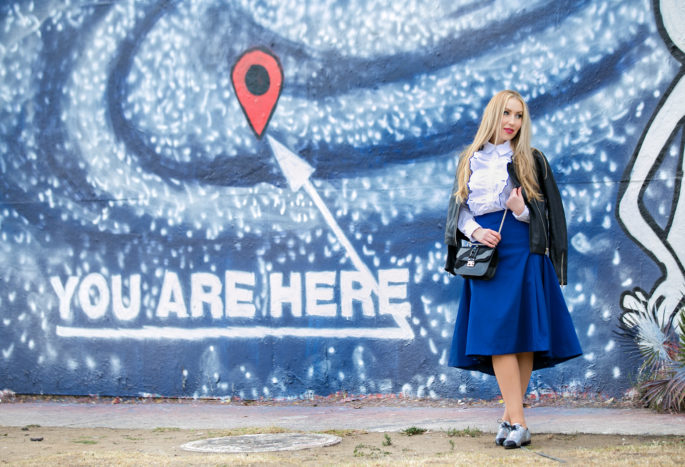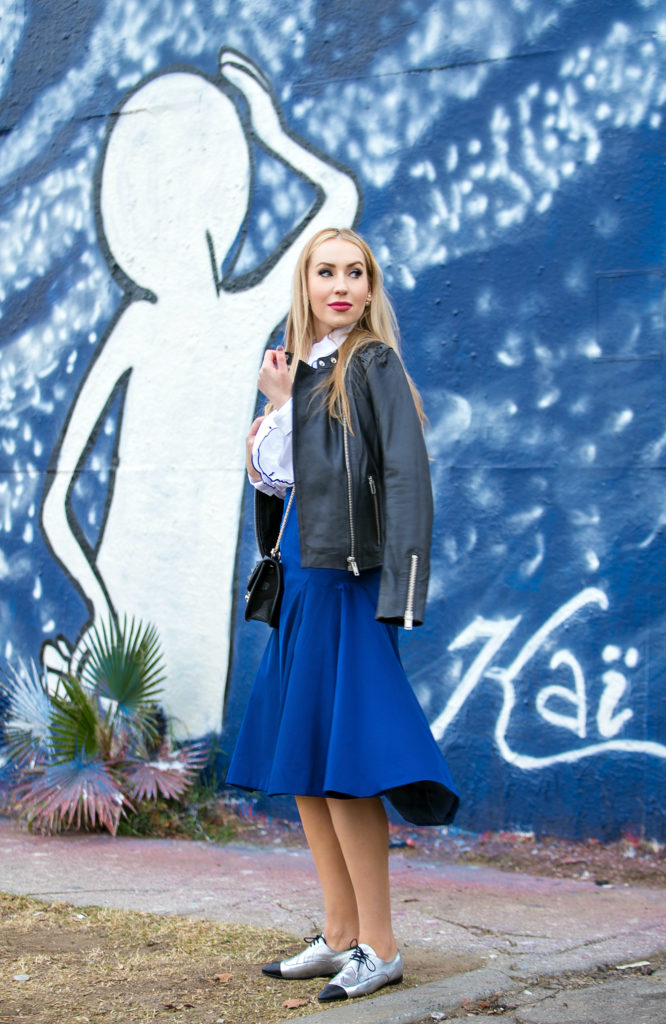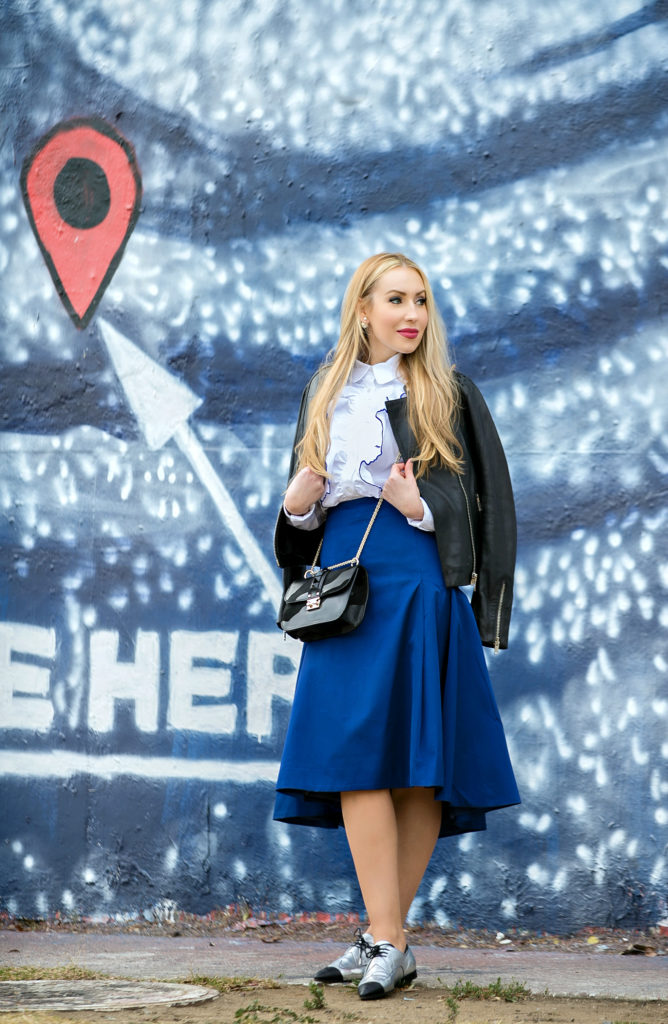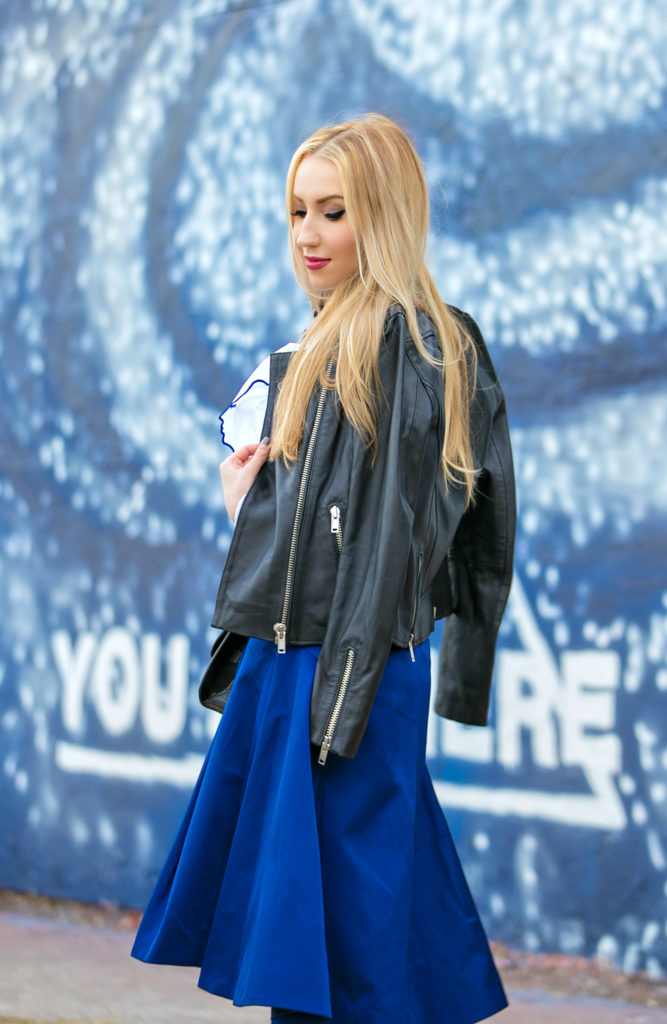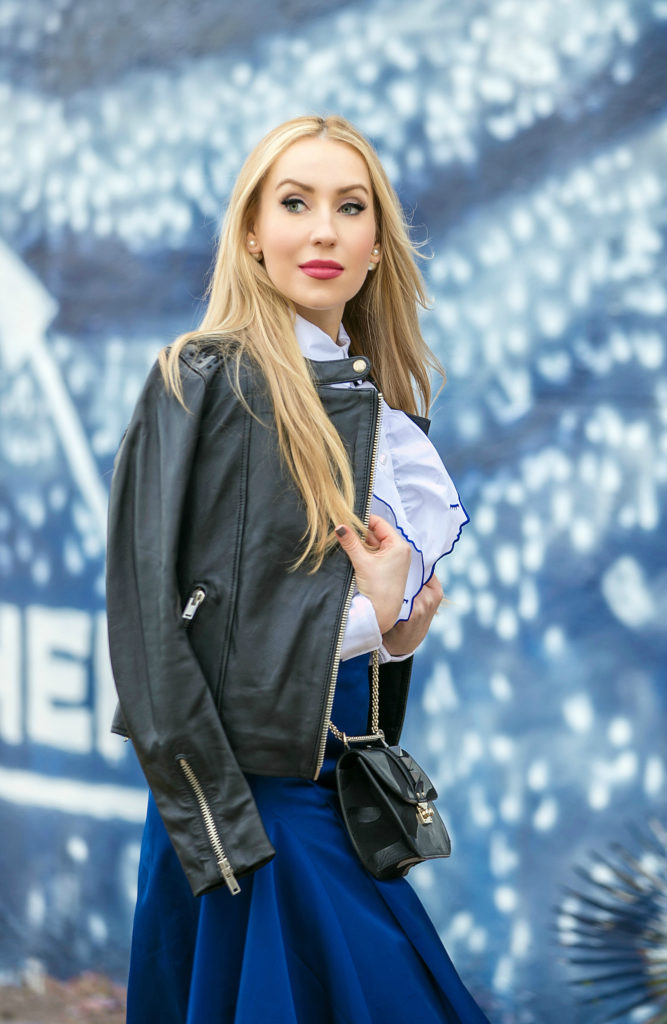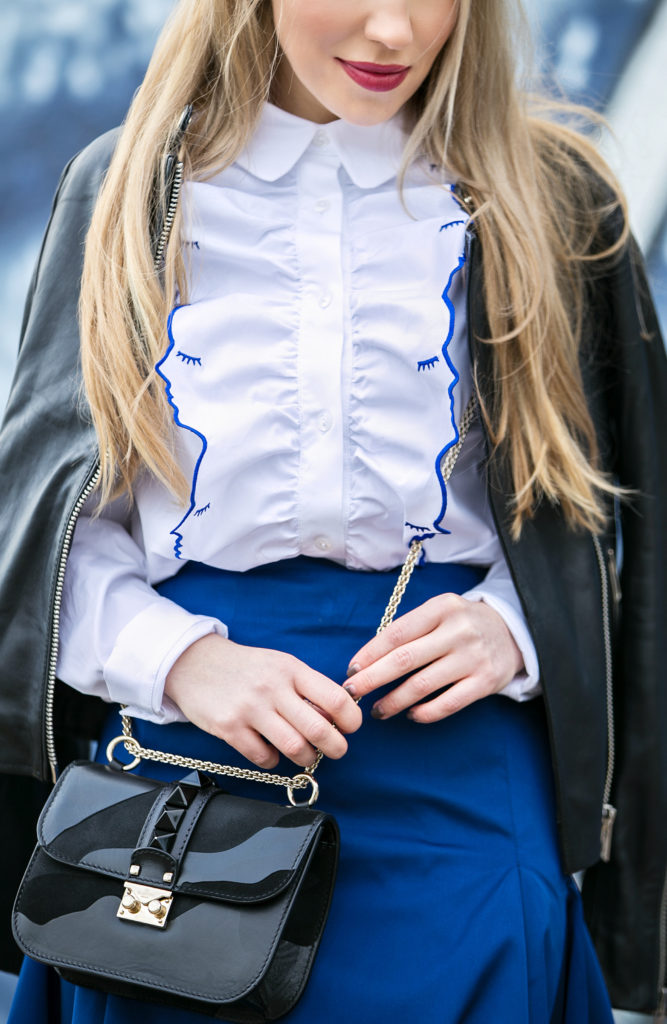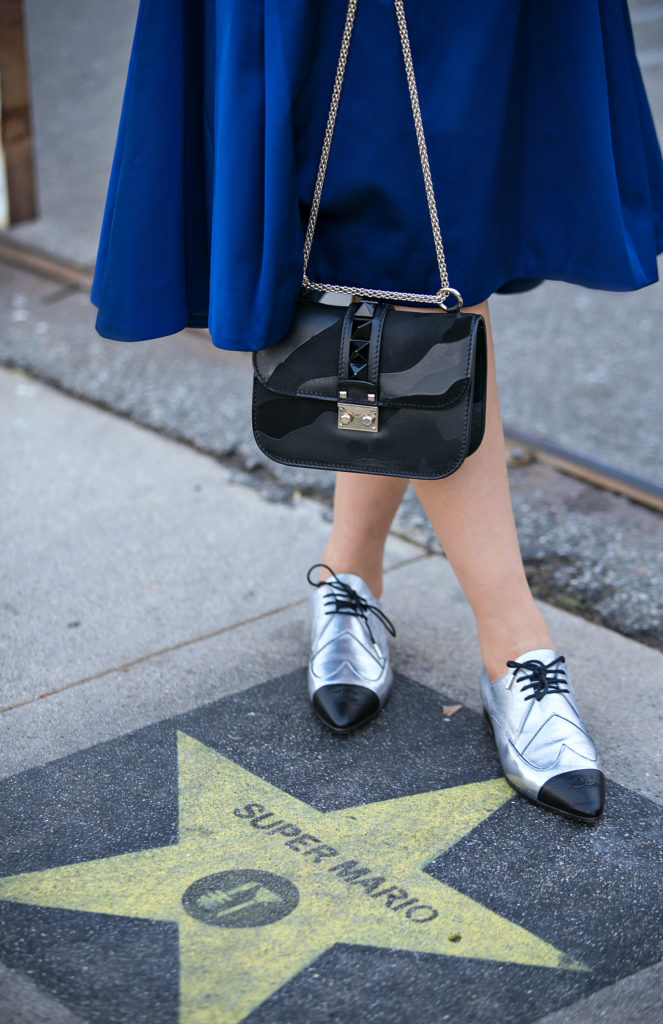 Skirt: Cameo (similar) 1 | 2 | 3 | 4
Blouse: Vivetta 1 also covet  2 | 3 | 4
Loafers: Chanel (similar style) 1 | 2 | 3 | 4
Bag: Valentino 1 | 2 | 3
Sunglasses: The Row 1 | 2 | 3
Jacket: Maje current season picks 1 | 2 | 3
Lips: Chanel in Etienne
Being in familiar surroundings means getting back to exploring and discovering some new street murals and new and upcoming neighborhood-y places to eat and relax.  Melrose never disappoints in this matter. The street just has an abundance of amazingly colorful walls. So If you happen to come visit LA and are infatuated with street art, then definitely add Melrose Avenue to the scouting list.  As for recommended places to eat and shop around Melrose and the rest of LA, I will spill the beans in an upcoming post on the blog.
Although the weather this winter in LA is definitely on the cooler side with a lot of rainy and gloomy days we still can't complain with the east coast digging out from two feet of snow at the moment. On the west coast we are still playing with layers and are lucky enough to go bare-legged on most days until the evening chill sets in. 
How is your winter season dressing coming along where you live?